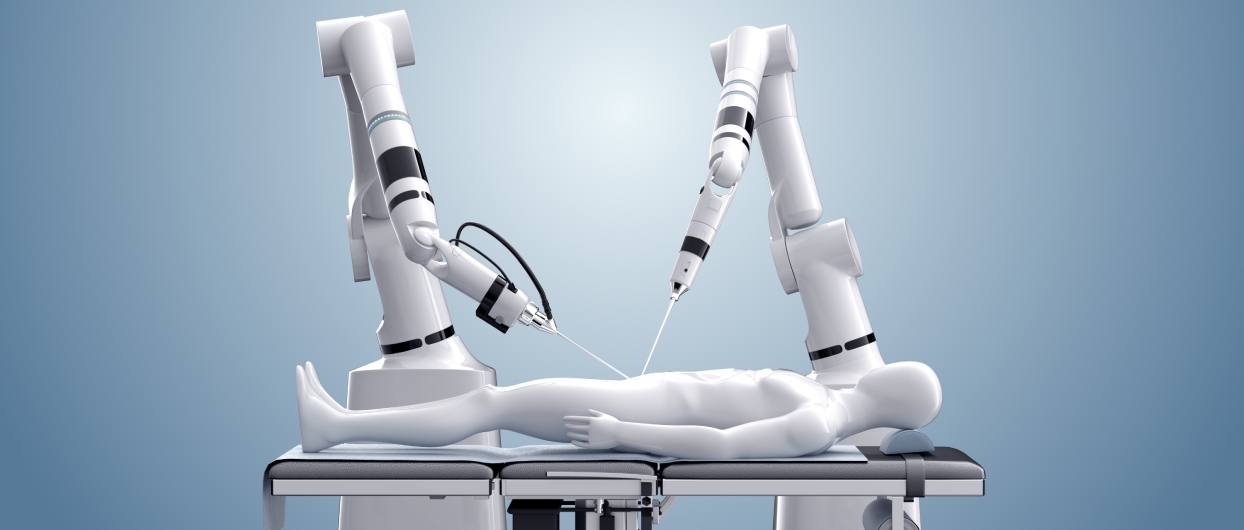 Artificial intelligence is revolutionizing the healthcare industry by assisting doctors during surgeries, diagnosis and clinical trials.
The healthcare sector is leveraging a myriad applications of artificial intelligence (AI) in healthcare to save more lives during the Covid-19 pandemic.
AI is reaching a level where doctors can rely on it for treating their patients without a trace of worry.
Artificial Intelligence During the Pandemic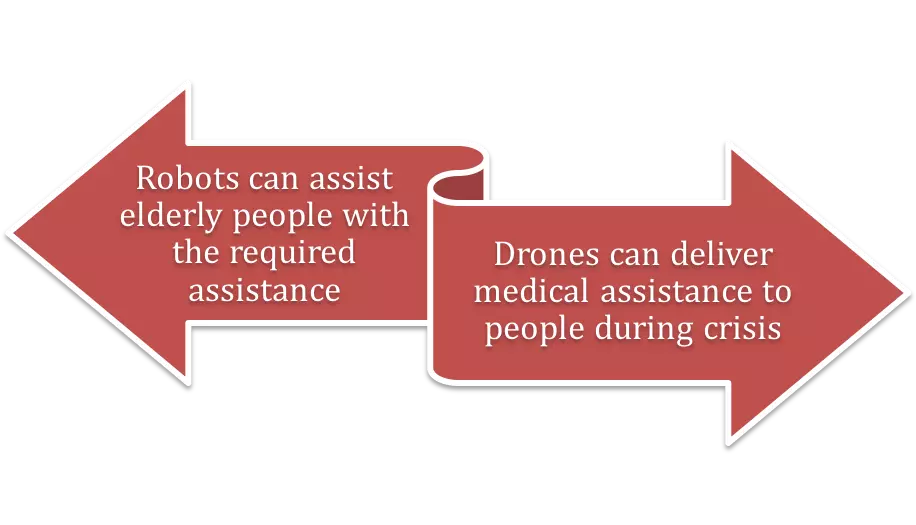 Artificial intelligence is no longer a technology of the distant future. It is all around us. Many different industries are using smart machines to help ease the burden of manual labour, and AI is paving the way for forward-looking technology like self-driving cars and autonomous drones. Artificial intelligence is now establishing itself as a key player in the fight against coronavirus.
Health and well-being are accorded a lot of importance in all our lives. No stone is, therefore, left unturned when it comes to improvisations in the field of healthcare. AI is an advanced technology that has delivered umpteen applications in the healthcare industry.
Earlier, doctors followed a reactive approach. Only upon the confirmation of symptoms for a disease, doctors would treat their patients. But now, with AI in healthcare, medical professionals and reserachers are developing a proactive approach where patients are being offered personalized care much before an issue may crop up.
However, AI in healthcare is not a new thing today. The use of virtual assistants, precise diagnosis of dreadful diseases, and assistance of chatbots have been around in the healthcare industry for quite some time now. However, as the power of AI is only increasing over time, you will be shocked to know that the new and sophisticated applications of AI are about to change the way doctors administered patient care.
Applications of Artificial Intelligence in Healthcare
Medical professionals and experts have found numerous opportunities in the healthcare sector where they can implement AI to impact doctors and patients positively. So, where does AI stand in the healthcare industry today? Here's an example to give you a quick idea. Recent research from Allied Market says that artificial intelligence in the healthcare market is expected to reach $22,790 million by 2023, globally. This is the power of AI.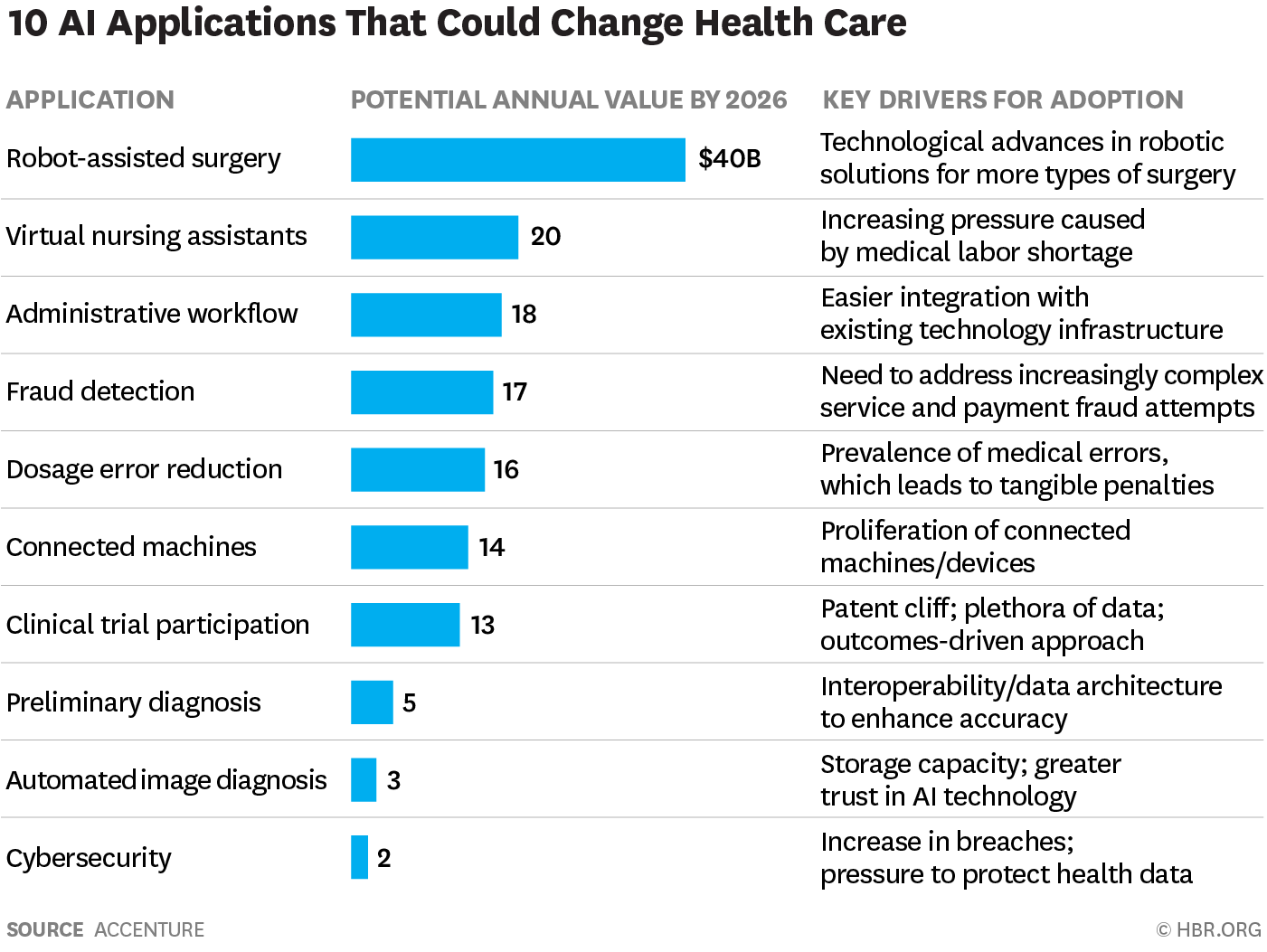 Significant development has been made by AI in the field of robotics and drones. In fact, robotics is one of the most exciting applications of AI. Imagine your parents are unwell and they are home alone. Now, you need not worry because AI is here to help you. Robots can be your parent's nurse and assist them with the required medications in the correct dosages, right on time.
Next come the drones. The use of drones is being witnesses across industries today, and the healthcare industry is no exception. During natural calamities or similar situations of crisis, drones can offer medical assistance to several lives in the quickest way possible. Besides, drones can deliver hospitals with medical supplies even during emergencies like curfews.
AI's Got Doctors' Back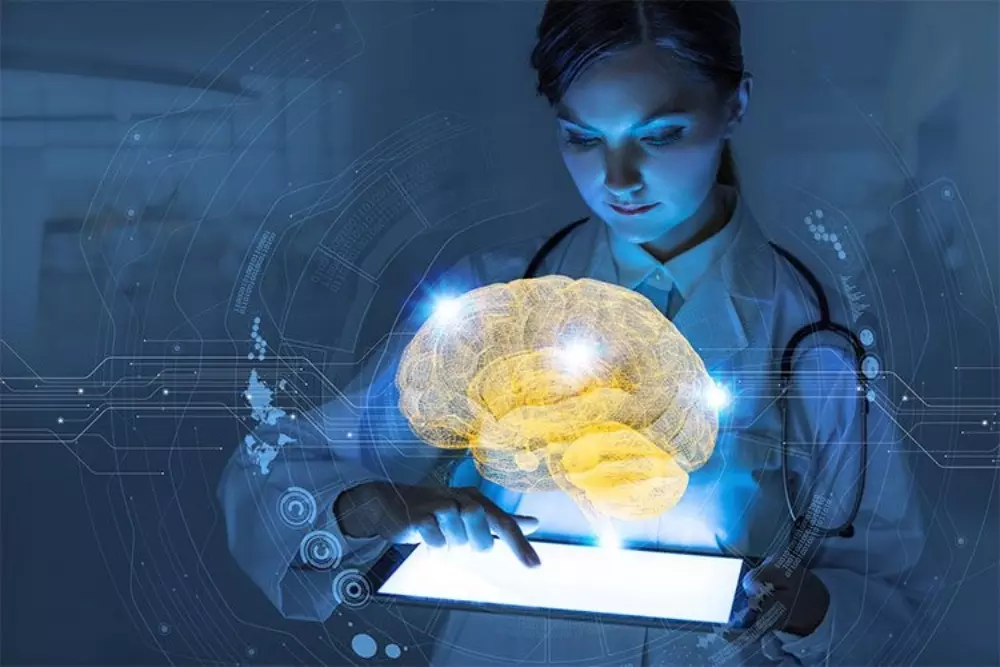 What is new in the realm of AI for the healthcare industry? Well, now doctors can trust AI to treat their patients and we can say that doctors will soon be seen taking the back seat.
3D printing is one of the emerging applications of AI. The technology helps doctors understand human anatomy appropriately, allowing them to identify the occurrence of any disease. Besides, dentists can create customized dental models for their patients according to their need. 3D printing will also enable doctors to print medicines for their patients.
AI imaging devices are getting more sophisticated than ever before, thereby offering better diagnosis. IDx-DR, AI-imaging device, can now help doctors diagnose retinopathy in people with diabetes without involving physicians.