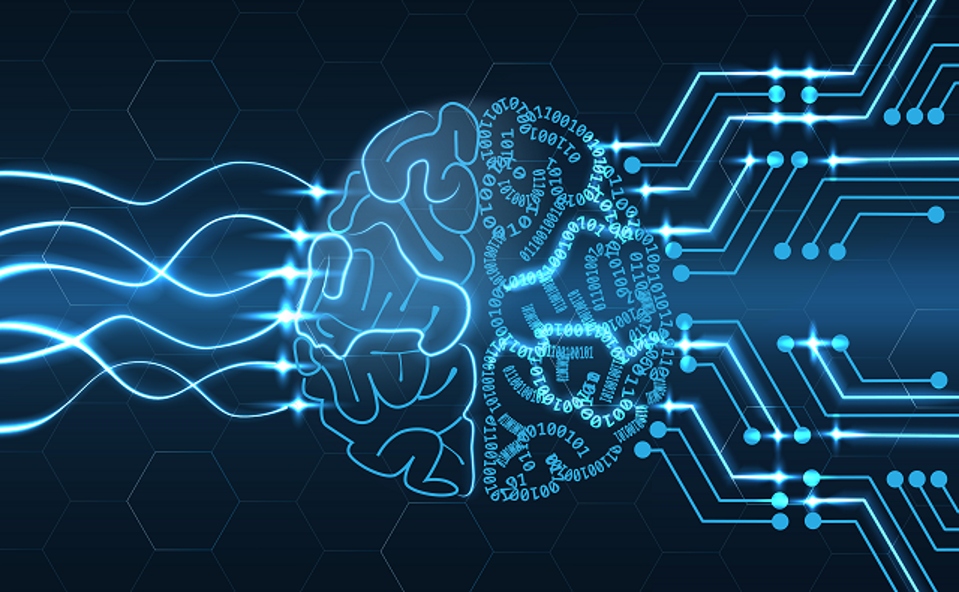 There is a recent paper on a neuropsychological perceptual disorder called unilateral neglect.
The authors of the paper, Distinct Ventral Stream and Prefrontal Cortex Representational Dynamics During Sustained Conscious Visual Perception summarized that, "Instances of sustained stationary sensory input are ubiquitous. However, previous work focused almost exclusively on transient onset responses. This presents a critical challenge for neural theories of consciousness, which should account for the full temporal extent of experience. To address this question, we use intracranial recordings from ten human patients with epilepsy to view diverse images of multiple durations. Our results highlight the connection between the anatomical and temporal correlates of experience. To the extent perception is sustained, it may rely on sensory representations and to the extent perception is discrete, centered on perceptual updating, it may rely on frontoparietal representations."
How does the mind determine what is known, consciously or not, especially if what is known straddles between consciousness and intelligence? Do they work together or compete?
Consciousness and intelligence share the mind as their source. They both have what is described as their distinct functions, but because they are within the same architecture with rotating prioritizations, does interference take place? And in the era of LLMs, could this become a disadvantage to humans?
The human brain has far more memory space than any computer, but the problem is not about what it can hold, but about access, which may also be a result of interference from [processes not traditionally described as] intelligence.
Very little of what is known is often accessed at any moment from the human memory. There are also things that are known to be known, but forgotten, or known, but not accessed, like forgetting to do something.
There are several conceptual ways to explain forgetfulness, but in the mechanism of the mind, it may not be doing what is labeled as forgetting. It may have given priority to another process but the experience for an individual appears to be forgetting.
Consciousness is often described as what it means to be and to have subjective experience. Intelligence is defined around problem-solving. The question is if the brain works differently to make either possible.
In the brain, the constancy for all functions is the mind. Conceptually, the human mind is the collection of all the electrical and chemical impulses of nerve cells, their features and interactions. All consciousness and intelligence are produced by the interactions and features of impulses.
So, how might they be different, if similar [general] mechanisms give rise to both? What guarantees the prominence of one over the other in a moment? Do they have concurrent efficiencies?
Theoretically, as sets of impulses interact, they do so in a way that forms a shape, where there are stairs or drifts within, with specifications for the type of function. For example, this is how memory is different from feeling, or a sensation from a perception, and intelligence from consciousness and so forth.
It is within the drifts that the sense of self is found, such that where there is access, it is possible to drive intentional actions. Impulses interact, a part of it that is accessible allows for intentions, explaining free will. It is a myth to say there is no free will because all mind actions are not intentionally driven. Simply, the mind has constant functions defining existence, within the interactions that power those functions are drifts, where access is found for control.
When sets of electrical impulses interact with chemical impulses, the sets of chemical impulses are in a rotation, with the highest one getting prioritization on the mind at any moment. With this, shifts are consistent to process internal and external signals by the mind, though external senses dominate during waking hours, and internal senses while asleep.
Sentience is processed while talking, thinking, typing, driving or other processes, just with changing prioritizations. Intelligence also continues as emotions, feelings, experience and others are processed. Since there is a lot to process within, some attention or prioritized interactions for intelligence may be interfered with, and depending on which and if it is in the principal spot, prominence is given. AI simulates intelligence without the other divisions of consciousness, it may have part advantage.