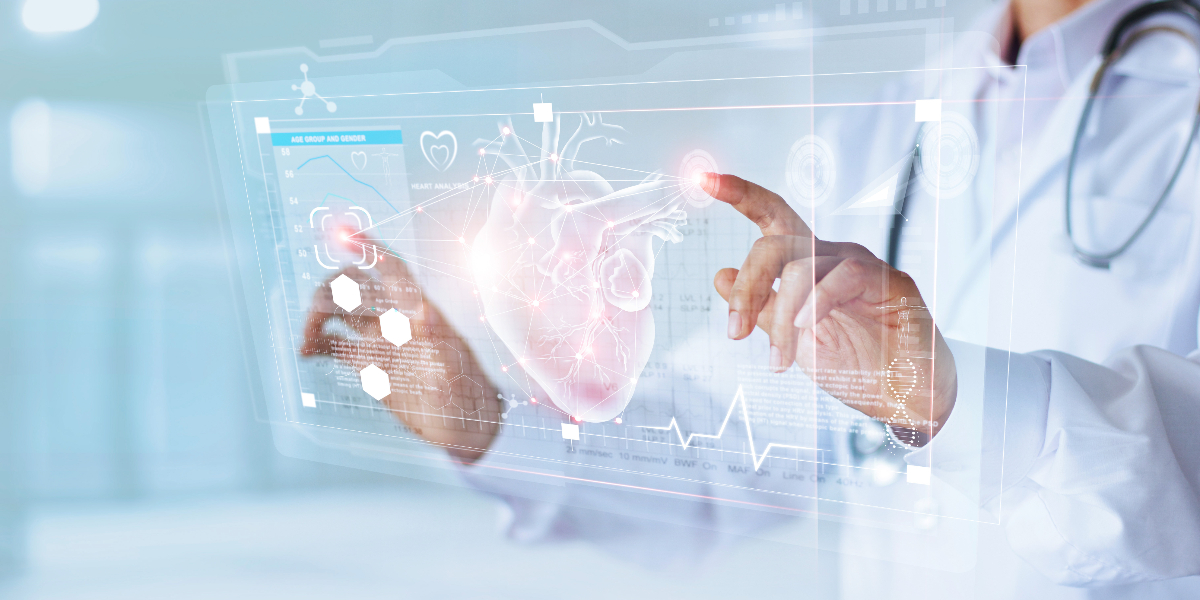 Doctors and clinicians can use machine learning in healthcare to identify cardiovascular diseases quickly and accurately, enabling faster treatment.
Machine learning-powered systems can also predict potential cardiovascular disorders by analysing data about a patient's heart.
Healthcare experts across the globe have constantly emphasized on the importance of cardiovascular health. Machine learning has established itself as a robust tool in several industries, including construction, retail, FMCG, oil and gas, and others. Similarly, healthcare institutions have already started using machine learning for various purposes. Researchers are now looking into utilizing machine learning for cardiovascular treatment. Machine learning-powered applications can make the diagnosis of cardiovascular diseases faster and much more accurate. This will help in early diagnosis of cardiovascular diseases, allowing quicker treatment.
Leveraging Machine Learning in Healthcare for Cardiovascular Treatment
Healthcare institutions can consider the following applications of machine learning to diagnose and treat cardiovascular diseases: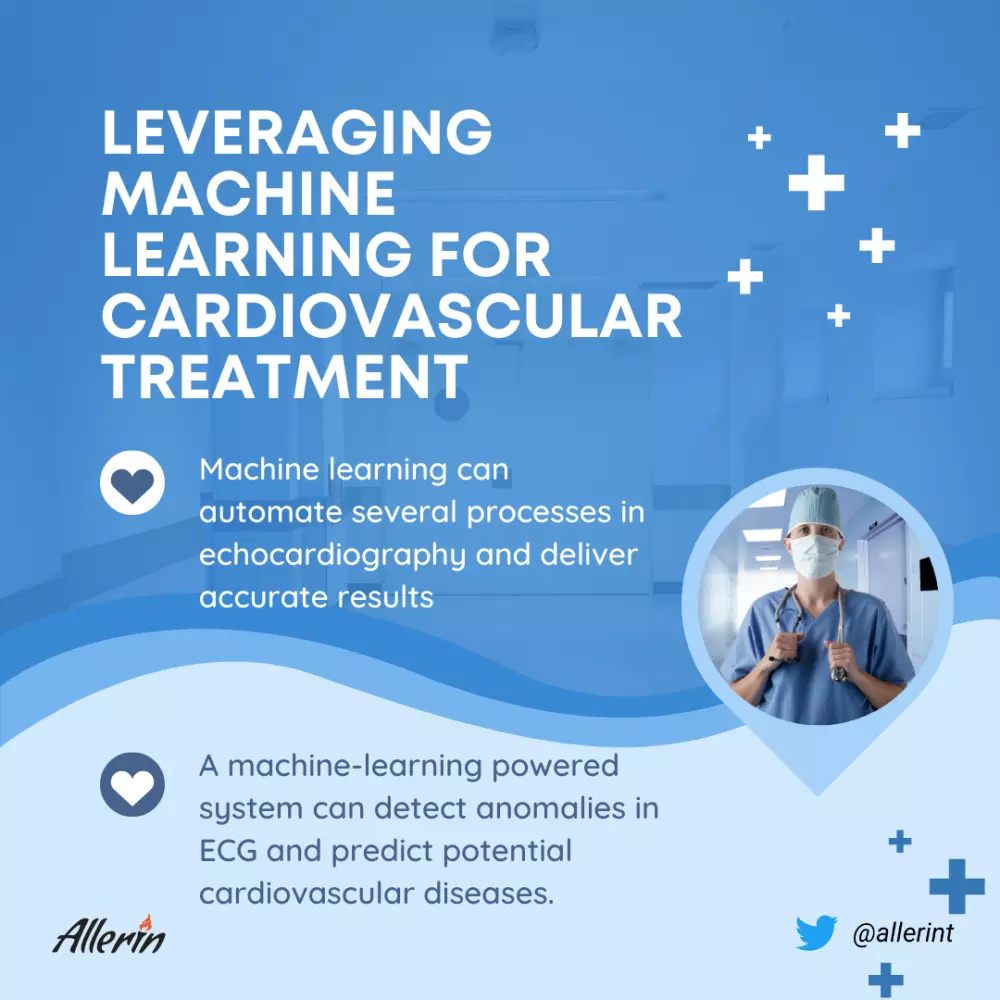 Echocardiography
Echocardiography is a prominent imaging technique used in hospitals and clinics. It helps doctors in assessing heart function and identifying various cardiac ailments. However, echocardiography is a resource-intensive process that often gives estimated results rather than precise calculations. Machine learning can automate several processes in echocardiography and deliver accurate results. Machine learning-based systems can perform a wide variety of tasks, from detection of anomalies to blood tracking. The results delivered by such systems are more accurate compared to traditional echocardiography techniques. For example, Philips has developed the QLAB Cardiac Analysis software that performs automated echocardiography as well as assists in diagnosing cardiovascular disorders using mitral valve navigation, 3D cardiac quantification, cardiac motion quantification, and more.
Electrocardiography
Implementing machine learning in healthcare can lead to the development of low-cost electrocardiography (ECG) that can detect a weak heart pump. A machine learning system can be fed with a huge database of ECGs after eliminating each patient's personal information. This data will help in predicting potential heart failure quickly and accurately. In a machine learning-powered system, a clinician can upload an ECG that would be analyzed to find anomalies in the ECG signal. This could make the entire process of analyzing ECGs simpler, faster, and more accurate. Machine learning-based ECG analysis has already been tested in a study by Stanford University, where a machine learning algorithm identified 12 heart conditions with better precision than physicians.
Conclusion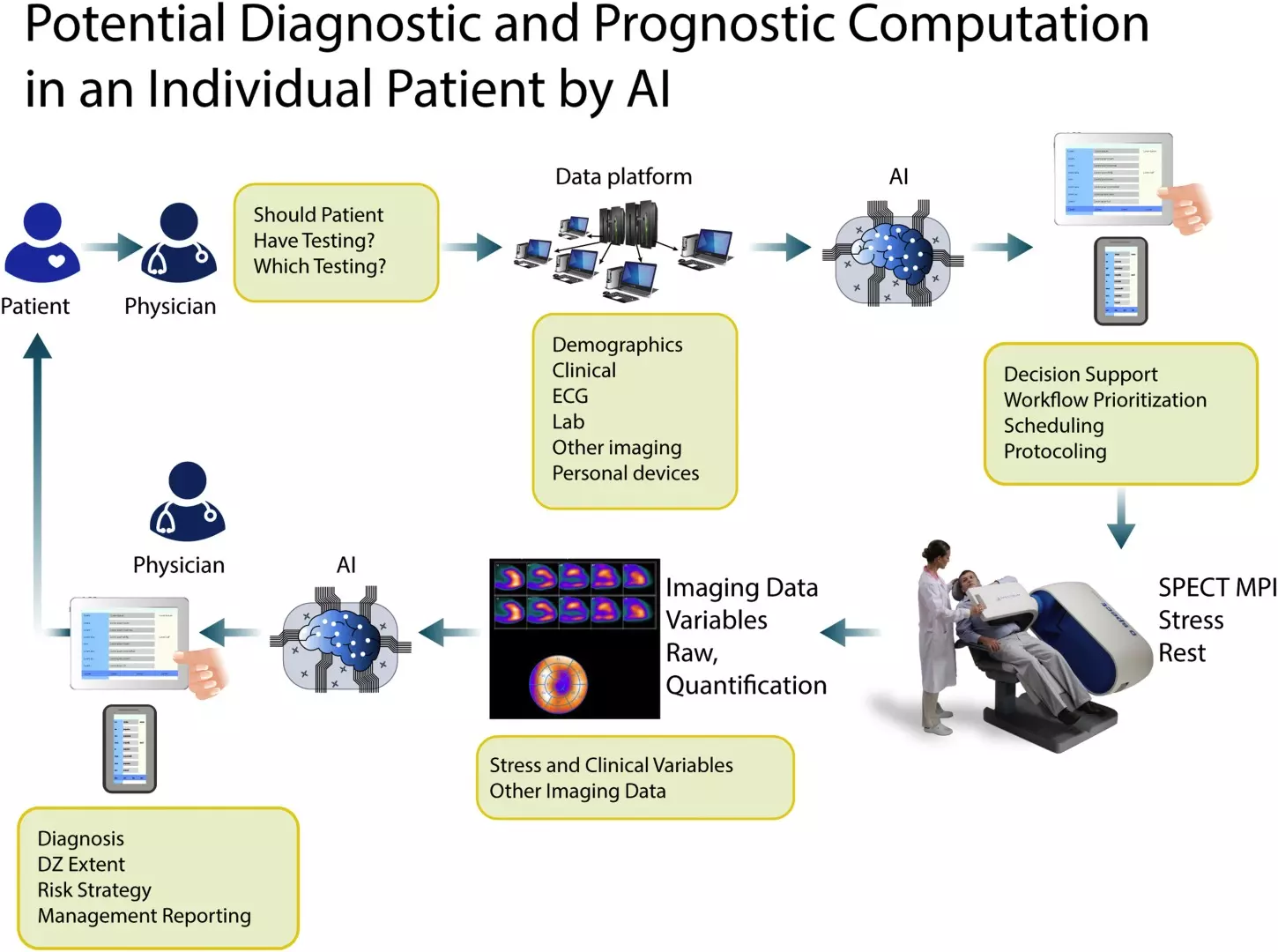 Medical practitioners can deploy machine learning in healthcare to monitor heart health and predict the risk of cardiovascular diseases such as embolic stroke and arrhythmia. Researchers are now working on smart clothing projects, where they could use IoT sensors that can monitor vital information about a patient's heart and detect cardiovascular disorders. With greater advancements in machine learning technology, researchers will be able to develop game-changing applications that could revolutionize how we diagnose and treat cardiovascular disorders.