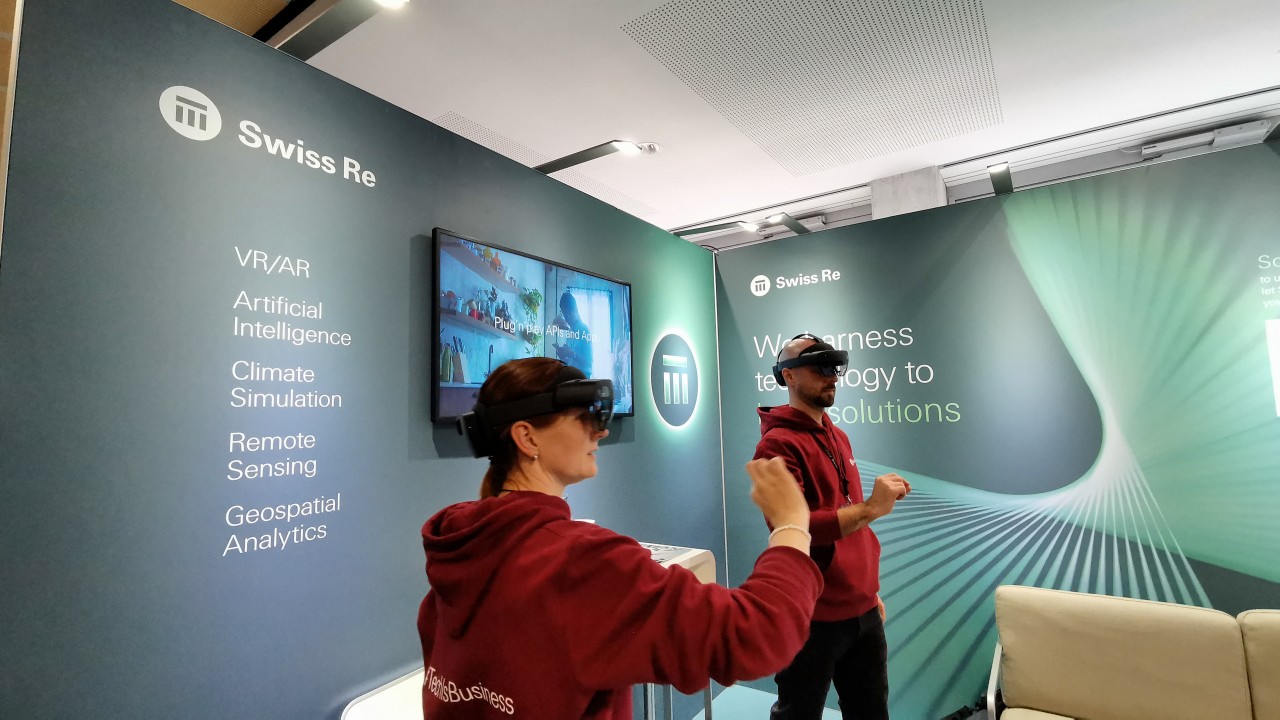 What's your definition of a weekend with meaning?
For me, it has to be HackZurich 2022 - the biggest hybrid hackathon in the world, with 500 on-site participants and around 1000 more online, and which brought together creativity, passion, talent, tech and energy. Quite the fusion! It was just incredible to see what these 'hackers for good' were able to create in such a small amount of time – 40 hours to be precise. Supported by a combination of innate drive, purposeful challenges, mentoring and teamwork, plus of course aided by some well merited copious food and soft (energy) drinks 😊 The result – 142 project submissions!
I was delighted to be a judge for the challenge developed by Swiss Re and Microsoft namely how to use extended reality technologies (XRD) and real world data to mitigate the impact of natural catastrophes. Did you know that currently 75% of risks from natural disasters and climate change currently remains unchanged? Indeed Hurricane Fiona's current path of destruction across the Caribbean, only further highlights the increase in extreme weather incidents and rising costs of natural catastrophes worldwide.
With submissions covering applications from flood to fire, the calibre of entries was excellent across technology, alignment to brief, skills development, communication, storytelling and teamwork perspectives. And many congratulations to team Helvetica who were our challenge winner due to the balance of quality across all the criteria components – look out for more to come with a podcast special coming soon! And meanwhile, here is a video highlights reel to capture the atmosphere, some of the key supporting team and the big reveal, with all the Helvetica team winning a drone to help accelerate their prototype solution even further: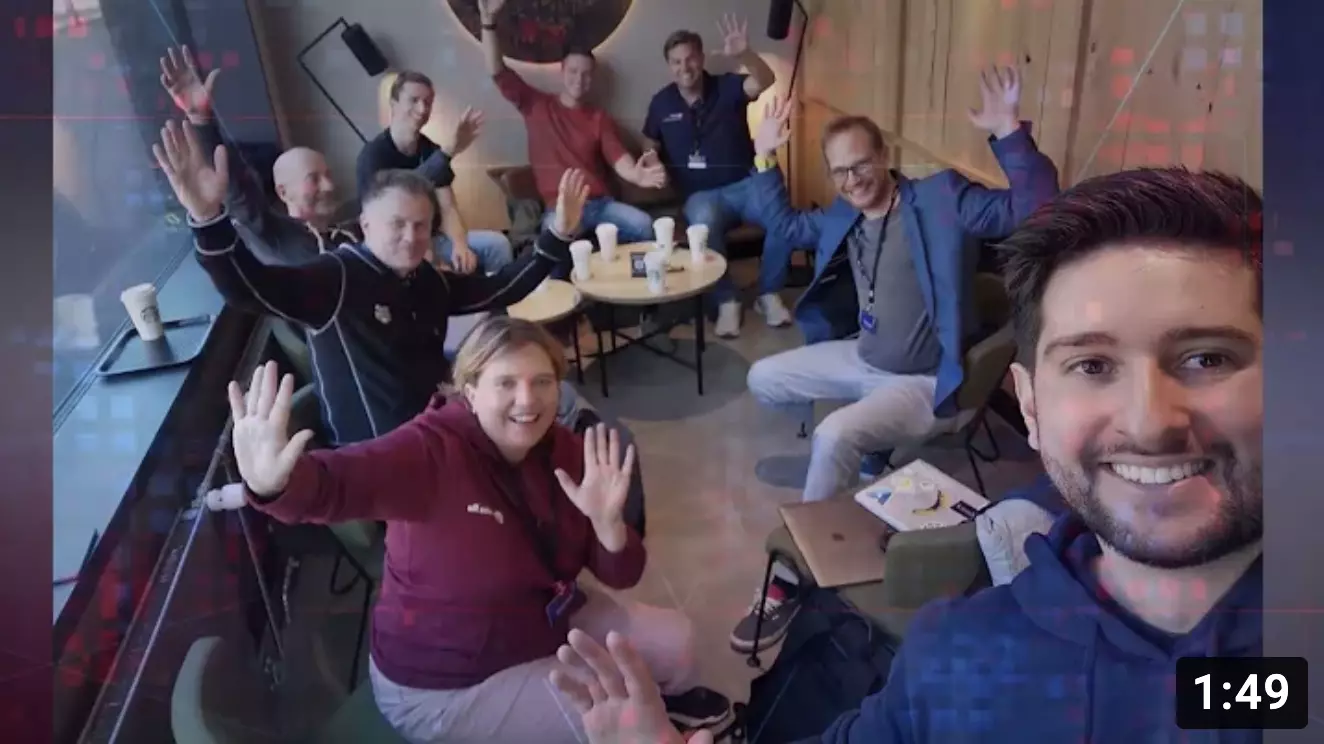 And the best part – the HackZurich hackathon is not the end, it is the beginning! Team Helvetica is working with Swiss Re to continue to build out its solution and this is an offer that has been made to other teams too – the learning never stops. In fact, I can envisage people from different teams coming together, to combine different skill sets and learn from one another – maybe a super team formation?!
I was also highly impressed to see that Swiss Re is so actively listening to changing career and onboarding expectations and behaviours, especially from Gen Z and their approach to talent outreach. Off the back of super positive feedback during the event re the company's QR Code recruitment approach, it is highly likely that applicants will soon be able to apply for roles in new ways, for example a dynamic video 'why/what I offer' rather than a traditional static CV. I look forward to seeing how this develops, it feels an excellent trajectory ahead to expand diversity in the sector in its broadest form.
Reflecting on all I have seen and experienced, with talent, teamwork, volunteering and tech employed for good, the future is clearly collaborative and the future is bright! Something to really celebrate in today's volatile times. It was such a privilege to be part of it and so here's to HackZurich 2023! And as a little heads up I also presented the results of this challenge to the Prime Minister of Luxembourg as part of an inclusion initiative this week - more to come! And as always, all feedback is most welcome, thank you, Sally
PS - look out an interview and podcast special, coming soon!

About the Author
Prof. Sally Eaves is a highly experienced chief technology officer, professor in advanced technologies, and a Global Strategic Advisor on digital transformation specializing in the application of emergent technologies, notably AI, 5G, cloud, security, and IoT disciplines, for business and IT transformation, alongside social impact at scale, especially from sustainability and DEI perspectives.
An international keynote speaker and author, Sally was an inaugural recipient of the Frontier Technology and Social Impact award, presented at the United Nations, and has been described as the "torchbearer for ethical tech", founding Aspirational Futures to enhance inclusion, diversity, and belonging in the technology space and beyond. Sally is also the chair for the Global Cyber Trust at GFCYBER.