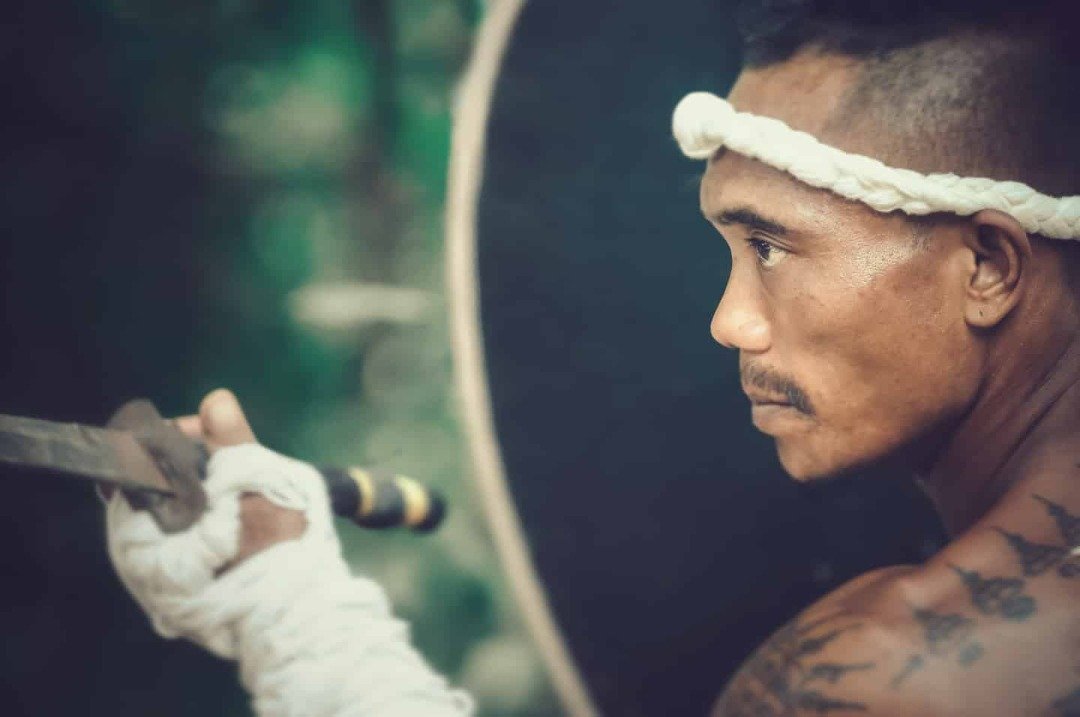 There are different sports one can practise. Some are solo and some are team.
Entrepreneurial personality types tend to thread the solo path of a warrior, seek training with authentic masters and pursue victory of the champions.
"Meeting an authentic Muay Boran Master is as odd in Thailand as swimming with a pink dolphin, and training with someone who actually speaks English well enough to show you and coach you is a sheer luck," says Kick-Boxing World Champion Przemek Saleta, today a highly successful businessman and celebrity. 33 degrees, South Thailand summer heat and he is training with Kru Saifon, a much shorter man, a Muay Boran teacher and a former Muay Thai fighter, who built his own gym out of bamboo. "Feels good to go into the roots, and learn beyond the surface of commercial sports," says Saleta, "Discover the world's best-kept secret - ancient Thai Muay Boran."
Everybody knows about Muay Thai - with glamorous ring fights highly televised and sponsored. Few know about Muay Boran - the ancient, deadly Thai Martial Arts that inspired the sport; once dangerous, effective, and equipped with over 200 techniques; the living national treasure of Thai people that gave independence to Thailand. "Muay Boran was banned for decades and the tourism has changed the culture so effectively that most Thais have abandoned their own ancient warrior traditions," explains the World Champion.
Kev Scheepers, a mindfulness practitioner, combines Martial Arts when coaching entrepreneurs and executives. He has practiced Martial Arts for 24 years and has traveled through Thailand intensely until he discovered Kru Saifon. In his book Meeting a Muay Boran Master, he describes several essential leadership skills that one can acquire based on training Muay Boran.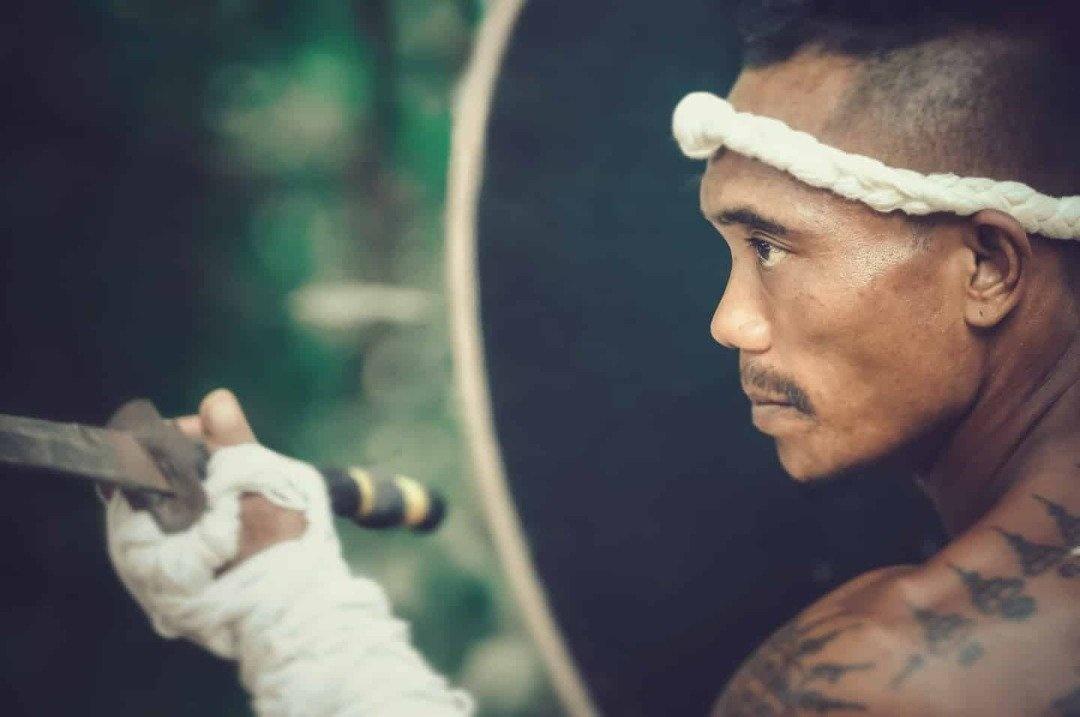 Self-Discipline:
The day starts early - before the sunrise when Thai fishermen head to the sea on their boats. Kru Saifon starts the day with his students running at the beach and practicing Wai Kru - a ritual of Thai warriors often seen before Muay Thai fights, resembling Yoga or Qi-gong, and followed by Buddhist Meditation.
Balance:
Training begins. Standing on one foot, fists up, and then switch - standing on the other. Jumping on one foot, kicking. Being rooted in the ground is key. One cannot overdose on balance training. The more balanced you are the harder it is to throw you off. Seems true in life and in the workplace.
Presence:
Kru teaches to be here and now, and in the context of warfare or business it becomes a matter of life and death. Vigilance, body awareness, and eyes all around. The consciousness of what there is and what it could be. Potentially a threat. Potentially a weapon. Being able to access that potential correctly and seeing things as they seem essential when leading people.
Confidence:
Once you train Muay Boran and experience how you can utilize your own body in your own self-defense - your knees, your elbows, your feet, and fists, you know you are ready for anything life may dish upon you. Negative blow - you dodge it. Your self-defense is your line of attack. Know yourself is the motto here.
Agility:
Quick response. Rapid action. A lot of jumping, dodging, low on the knees, close contact. You learn how being humble and staying undermined, in southern regions, can destroy the scariest giants - by hitting them where they cannot protect themselves, and throwing them off balance.
Efficiency:
Most importantly, Muay Boran is about knowing your opponents' weak points. Once you know the map of where their weak points are in the body, you hit there - with your knees, fist, elbows, or with your head. The goal is to disable the opponent with maximum effectiveness and minimum effort. No mercy and no waste of time.
Where Kru Saifon lives, in South Thai fishermen's village with sandy beaches and coconut trees, time feels like it has moved back in history. Entrepreneurs, executives and MMA fighters flock to him from all parts of the world while others who share the dream study with him online - taking a break from Zoom and thus keeping themselves fit and on the edge.
What a novel way of achieving peak performance for all Entrepreneurs!