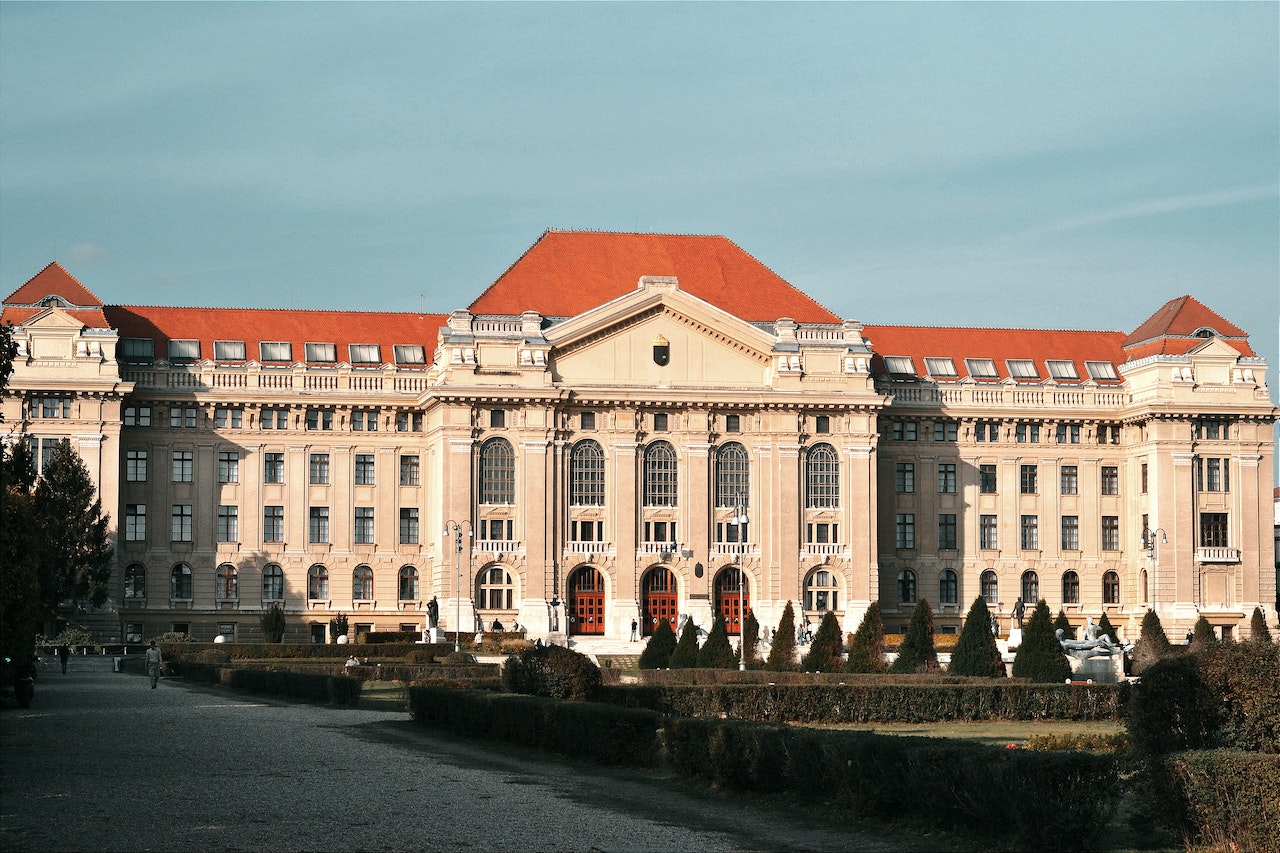 The landscape of higher education is evolving rapidly, and there are two critical narratives that define this transformation.
According to the National Student Clearinghouse, undergraduate college enrollment dropped 8% from 2019 to 2022 across the nation. As reported by Fortune, the drop is considered the "steepest on record," according to the U.S. Bureau of Labor Statistics. In the wake of the pandemic, a fundamental shift is underway, where many young individuals are reconsidering traditional college education. This transformation underscores the importance of student experience and changing attitudes towards educational institutions. As students navigate their unique journeys, it becomes evident that the traditional college route no longer holds the same allure, emphasizing the news for educational institutions to adapt and prioritize the evolving experiences and aspirations of today's youth.
A host of other issues paint the current picture of higher education: daunting college debt, the rise of online learning, fallout from the pandemic, a labor shortage (making entering the workforce without a degree an attractive option) and, I'll boldly say it, an impatience to get to "real life" faster by digital natives (I don't blame them, technology allows us to operate on-demand).
As the World Evolves, How Will the Higher Education Model?
The transformation of higher education is intrinsically tied to enhancing student experiences and ensuring their success. Education IT professionals recognize that the network is a crucial factor in creating an environment that fosters student achievement and success.
However, the core impetus for reshaping higher education goes beyond seeking competitive advantage. Instead, the focus should be on equipping students with the tools and experiences they need to thrive in a rapidly changing world. This is about student success. On a campus of thousands of digital natives with individual learning styles, it's easy for students to fall behind. Without essential work experience, students may have little understanding of the way the real-world works. It's like diving into the ocean without ever having been in a pool. We must bridge this gap to support their educational journey. Let's bridge the gap on both points.
AI-enabled networks are making the college experience more personalized.
6 Takeaways About AI Networks and the Higher Education Model of Tomorrow
In a recent #CXOSpice, I was thrilled to host Mike Newcomb, head of higher education at Juniper Networks. We explored network infrastructure and the transformative role of technology in shaping the learning experience. Here are my top takeaways.
Importance of AI networks in higher education: Mike underscores that a scalable, simple-to-adopt and reliable network infrastructure is the backbone of education in the digital age, enabling secure, simple, and up-to-date educational spaces. Much relies on robust network connectivity: IoT and smart technologies, resource efficiency, collaboration, campus safety, privacy enhancements, and more. AI-driven networks also proactively detect and resolve issues, allowing lean IT teams to do more.

AI-Driven solutions for enhanced user experience: Mike explores AI-driven solutions powered by microservices to create a seamless connection between students, educators, administrators, and the campus environment. Dependable Wi-Fi and optimal network performance support dynamic lectures, interactive discussions, and collaboration,

Enhancing student retention and safety: AI and Bluetooth technology offer versatile campus applications, including blue dot navigation for newcomers and vital Bluetooth contact tracing during the Covid-19 pandemic. An evolution of this use case that stuck out to me is how tech can empower student retention by identifying students who may feel isolated and disengaged from campus life.

Benefits for K-12 primary schools: The discussion extends to K-12 primary schools, where similar challenges exist in network management and the increasing need for robust network infrastructure. As K-12 education evolves, schools are turning technology into an integral part of the day-to-day classroom learning experience. High-quality bandwidth is vital to primary school success and to support the increasing student-device ratio and adoption of Internet of Things solutions.

More immersive experience: What if we could reduce the workload for teachers and enhance the immersive experience? And reduce education costs? Simplifying network management with cloud-based solutions can help educators focus more on teaching and guiding students through the work environment, again creating a more personal learning experience. The path is a powerful, reliable, scalable network.

Exciting innovations in network technology: Mike was excited about upcoming innovations in network technology. He highlights the shift towards microservices and cloud-based architectures that is simplifying network access control and enhancing security. This architectural change significantly reduces the complexity of managing thousands of devices on campus.
The Long Road Ahead . . . is Bright
I came to the United States to attend college. The pursuit of lifelong learning has shaped my personal story. Not everyone in the world, however, has this opportunity. There's a disparity in the global digital economy around access to education.
During the pandemic, the network made it possible for people to adapt to virtual learning. It wasn't easy to pivot, but pivot we did – with the network infrastructure to support us along the way.
Exploring solutions starts with people like you. I hope you'll join the conversation. If you're an education leader, advocate or believer, please comment here on how you're driving smarter modernized networks. For an amazing deep dive into higher ed tech, you will love Juniper's Virtual Education Summit: Driving Better Student Experiences with AI-Driven Networks. The two-hour summit features top experts talking about smart campuses, complex IT use cases, campus safety, privacy protection and resource efficiency. Or, if you want a one-on-one conversation about AI and your network, sign up for a demo with Juniper.
As with many pivot moments, we have an opportunity to make the higher education model of the future leverage student strengths so they thrive, not just in the classroom, but the five-generation work world they are entering.
AI-enabled networks will help write that story.