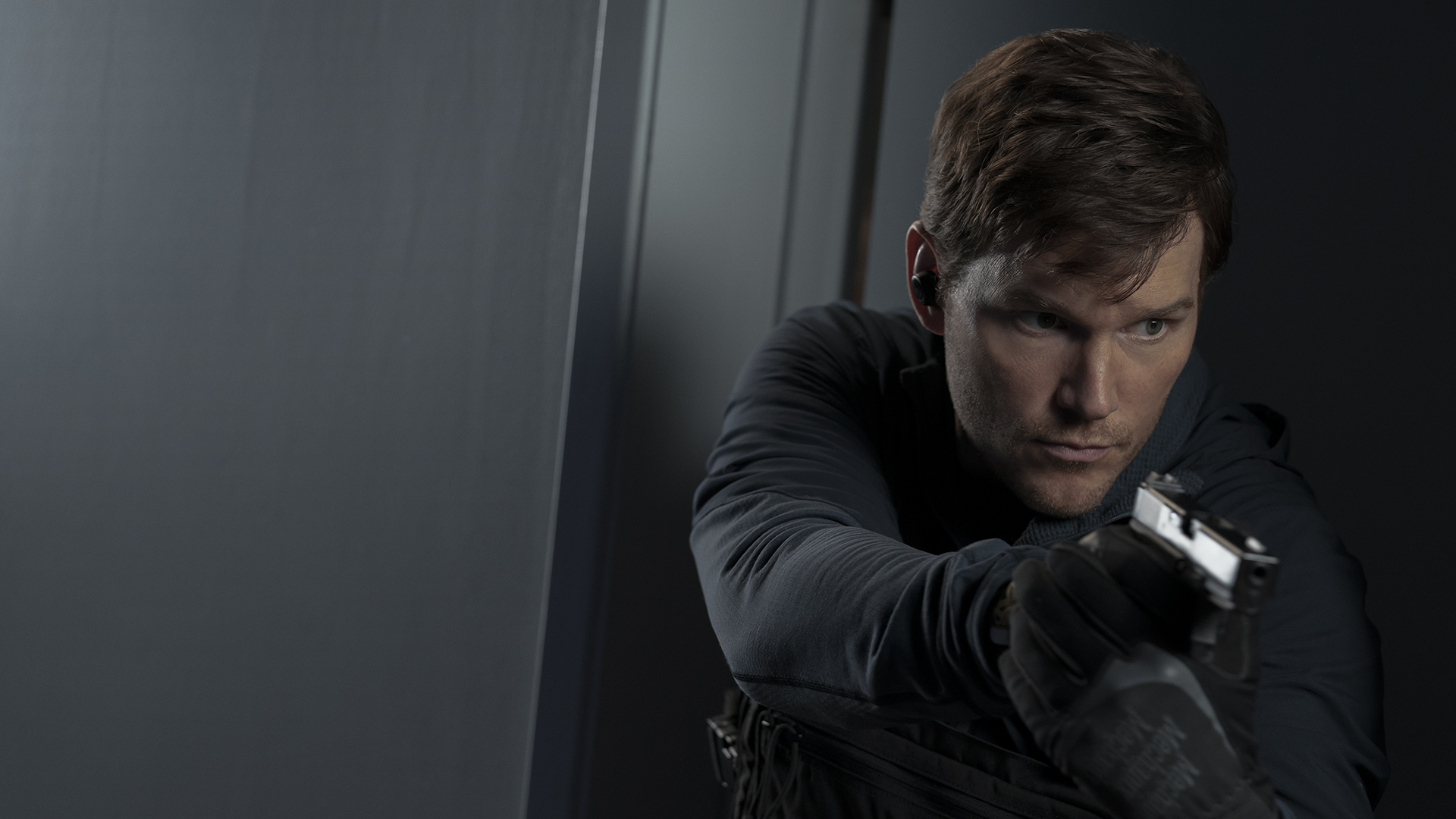 Action star Chris Pratt, of blockbuster movie fame including the Guardians of the Galaxy and Jurassic World franchises, is talking about two of his other memorable roles.
First as Andy Dwyer in the hilarious comedy series, Parks and Recreation, who Pratt calls "dim-witted and guileless, in short, an idiot…but a lovable idiot." When he was playing Andy regularly, he quipped, "I felt like I'd never know where Andy Dwyer ended and Chris Pratt began."
The second character is a thrilling new one, Lt. Commander James Reece, who he plays in his TV series, The Terminal List. As for Reece, who leads a SEAL team, affable Pratt admits, "Reece is the most removed from myself that I've ever been. He was really fun to play. I learned heavily from Jack Carr, the author of the best-selling book our series is based on, and on the SEALs I know from real life."
Indeed, author Carr is a former SEAL himself who explains, "Growing up, I wanted to write the type of books I loved to read as a kid. And, then there was only one person I envisioned bringing James Reece to life, Chris Pratt. The Terminal List is a psychological and conspiracy thriller filmed like a movie over 8 episodes. As for the authenticity of the story, it's not from an exact event, but I used the emotions behind real events that took place in Iraq and Afghanistan and applied them to a fictional narrative. If Reece is being ambushed in a big city street, I go back to what happened in an ambush from over there in Baghdad."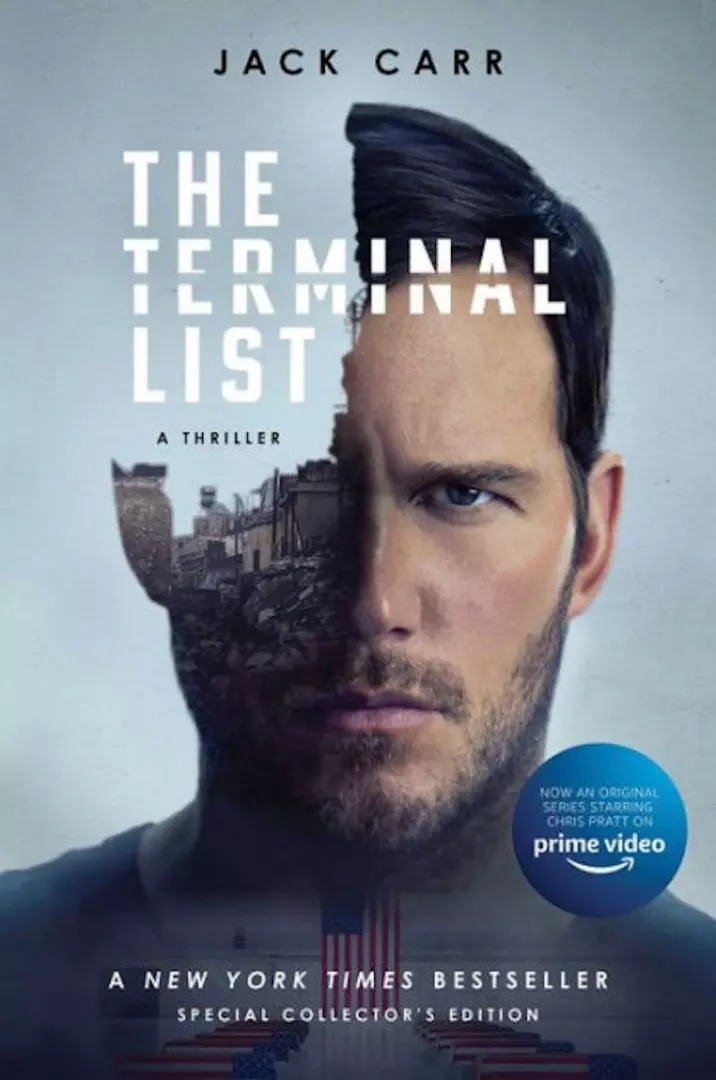 Let's call it "fiction with whispers of truth."
The first season tells the tale of Reece, a former Navy SEAL, who's a legend in the armed forces community, investigating why nearly his entire platoon was ambushed during a covert mission.
Pratt had previously played a SEAL in the 2012 Zero Dark Thirty thriller which told of the real-life takedown of terrorist Osama bin Laden. Pratt explains: "In the process of researching my Zero Dark Thirty role, I met Jared Shaw, who was a Navy SEAL, and I shadowed him to prep for that role. We became friends, and he made me aware of Jack Carr's book series and I was immediately intrigued. I felt it was an opportunity to play a SEAL again and I have a special affinity for our special operation guys, for the guys who are the tip of the spear. I loved Jack's very authentic and compelling voice as an author. The story's POV is so compelling because it is so authentic. I loved this character Reece embodies what I respect about this SEAL community. It's dark, so it was an opportunity to do something different for me. And, Jared became a co-producer on our series."
Because Pratt, who's married to Arnold Schwarzenegger's daughter and author Katherine, has the needs of a young growing family to consider, he wanted the first season of the series to be shot close to home: "I have a busy dance card and I have a family to consider. I wanted to shoot something between Jurassic World and the next Guardians, but also shoot in Southern California, where my family and I live—and actually shoot in California, not Atlanta or London doubling for California."
The Terminal List fitted perfectly. Talking of SEALs, he notes, "They're trained to see everything. They have excellent tradecraft, so they're situationally aware, constantly processing things at warp/hyper speed, yet have to make calm decisions. That was so attractive to me. The first season of the series plays as a psychological thriller like Memento and Jacob's Ladder. We wonder, is there something wrong with Reece's mind? He suffered a severe concussion on the operation that took his troop from him. Then coming home, we find that his memories of what happened overseas conflict with the facts and audio recordings. So, we realize he's an unreliable narrator, and you start to question his perspective. Is this tradecraft or paranoia, is he losing his mind? It keeps you guessing if he's the perp of the violence in the series, and part of some conspiracy?"
As the series plays around the world, he's eager to see the overall response. But being the son-in-law of action hall of famer Arnold Schwarzenegger, and also leaning on the SEALs used as consultants and actors in the series, he realized one thing: "There is only one way to do things, I learned that from the SEALs, and that's the right way. If we are to do a second season, it has to be done the right way. I've read all five of Jack Carr's books, they're all fantastic. I love the character, and I'm honoured to have my face on the cover of the latest book."