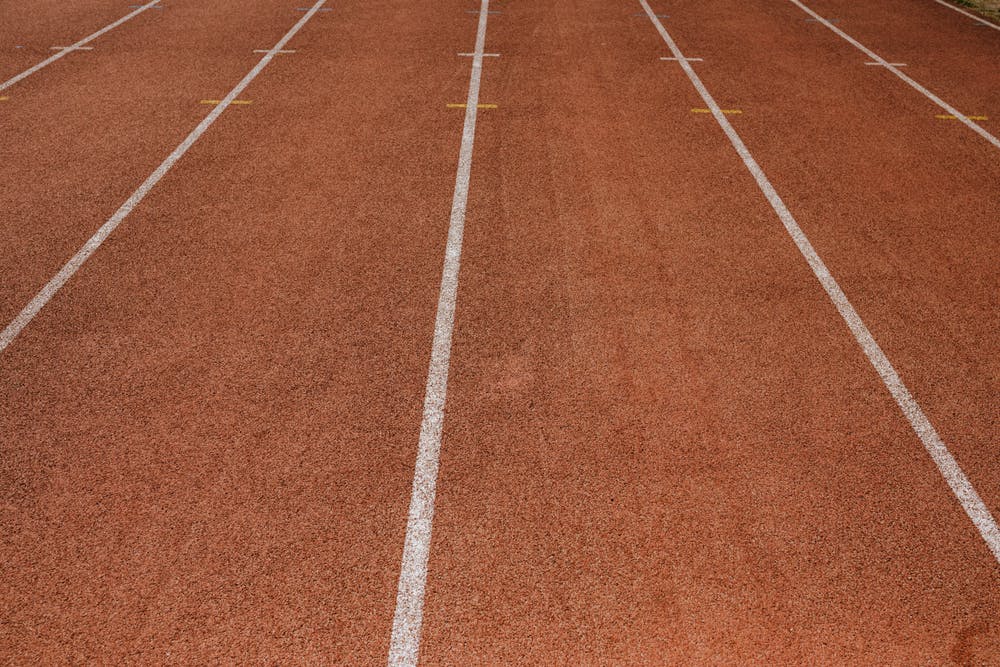 Those who follow me know that I'm on a mission to become a Chief of Staff.
A great one, in fact. As a top producing, C-suite EA for 28 years, a coach and educator, and (ex) owner my own consultancy for 5 years, I've pretty much mastered all things Administrative. I've built an insane professional network. I've developed executive-level business acumen having supported some of the best execs in the game and having been one myself. I'm blessed (and cursed) with a level of intuition that rivals the best psychic practitioners. In aggregate, those things have allowed me to be in the room often with a seat at the table, not simply booking the meeting.
Part of my journey toward becoming a Chief of Staff is intended to show that it can be done, especially from the EA seat. In every position there are that handful of overachievers who frown at their job descriptions and imposed levels of expectation, except themselves, and punch well above their weight class. Unfortunately, those are the ones often disregarded in conversations about roles actually perfect for their skillsets, experience, and professional aspirations simply because they lack a perceived level of education or internal "social capital." Lest we discuss the anchor often associated with the "Assistant" title.
However, in the short time since I've returned to the EA seat with eyes on the Chief of Staff title as a professional development initiative and joined the incredible Chief of Staff Association (shameless plug) I've uncovered some rather uncomfortable truths both in what we were/are being taught as EAs and numerous inaccuracies about what it takes to be an effective Chief of Staff, specifically the education vs. experience vs. exposure/access debate.
Since I'm officially still an EA, I'll err on the side of what I know is true. However, as I transition to a larger and much heavier crown, I'll share what I perceive to be true and over the coming months validate/invalidate those perceptions. So, here are my thoughts on some of the more critical core competencies and mindset shifts needed to become an effective Chief of Staff.
Shirk All Comfort
From what I surmise, there is no comfort in the Chief of Staff role. It's an environment of constant change, constant opportunity, managing expectations, information, personalities, data and, especially, time. There is no blueprint so you're constantly thinking on your feet and devising ways to do it better. There are constant stops and starts. There are numerous course corrects, changes of mind, and changes of plan. Comfort in this role is what you create for everyone but yourself.
The fringe, tippy top Executive Assistants reading this are likely thinking, "Wait...how's that any different than my day-to-day?" And they'd be right. It's not that different on paper. Where I'm finding the role differs is in accountability. Many of the solutions created and proposed by a Chief of Staff affect teams and have a direct effect on the company's bottom line. There is a tremendous amount of pressure and expectation to get it right, from the jump. This is true for EAs and, especially, Chiefs of Staff. Comfort is a nice-to-have in this role and conspicuously absent from the job description. Those who endeavor to become a Chief of Staff should be besties with discomfort and embrace it as the norm. Again, my take.
Master the Data
Data is king in the C-suite. I've learned this throughout my EA career. Many EAs simply forward the emails filled with all the relevant data about the company or initiative without taking a swan dive of their own to read and understand how it maps to an OKR or plan. As I've always taught (exhaustively) pretty much everything needed to be a super effective and savvy EA is found in the email chains and numerous reports they have access to every day. Yet that treasure chest is often overlooked or blithely ignored.
Data is the single source from which we can spot irregularities, validate assumptions, zip-tie the BS, and build/rejigger/cancel initiatives to help the company succeed. Understanding and leveraging data allows for informed execution. Without it you're making assumptions based on whim, not facts.
Don't simply forward the emails and print the reports without diving into the numbers. Those numbers are critical to the company's success, your boss' execution, and trickle right on down to that lovely, bi-weekly paycheck.
That Extra Mile...Actually, It's About 6
The biggest learning I have is that my extra mile as an EA is only about 200 meters as a Chief of Staff. And that's mostly due to the level of access and lesser expectations of the role vs. any lack of motivation or business acumen. As I've taken on more responsibility and projects in my current EA role I've realized that my execution has to increase and broaden comprehensively. I recently had a meeting where I had knowledge of everything going on but was woefully underprepared with the data, in hand, to support my assumptions.
Typically, EAs to CEOs have to operate in a bit of a silo. We have to be fortresses and only disseminate information at the direction of the our CEOs. Which means we rarely get practice presenting information to groups and often keep all we know in our heads. One of my biggest re-wirings as I work toward becoming a Chief of Staff is to put it on paper or in a report and not assume people intrinsically know what I'm talking about. As I think about it, there are a number of habits and routines I need to un-learn as an Executive Assistant in order to be successful as a Chief of Staff. And most of those stem from decades of maintaining confidentiality and being a requisite "ninja" as a C-suite EA. Admittedly, it's a completely foreign execution for an EA but one that becomes easier with practice.
Advice: Eliminate assumption by putting everything on paper or into a report out of some sort. Those reports provide information, insight and validation and allow attendees the opportunity to ask questions, poke holes, and be informed. Without it, it's just words with weight only as heavy as your level of respect or persuasiveness.
In short, show your work. Get comfortable creating agendas, pre-reads, linking reports, highlighting key data, and providing all the things to allow your audience the information they need to feel confident in your findings and opinions.
It Takes a Certain EQ...and Experience
I'm old and experienced enough to have developed a thick skin and a rather impervious level of EQ. After 28 years supporting the C-suite, in and out of dot coms, 2 stress related heart attacks, and a complete rewiring away from being a hyper-emotional Cancerian I can say, with confidence, that the very best Executive Assistants and, especially, Chiefs of Staff have next-level EQ, even eclipsing that of the Executives they support. In fact, it's a requirement of the role.
When the inevitable emergency happens two types of people emerge: those who think and react emotionally based on hearsay and those who are more pragmatic, unbiased, and who immediately grasp for the facts of the matter. Throughout my career (before I became dead inside) I was often an emotional EA paired with an emotional CEO. As you can imagine, this often resulted in some rather rash decisions and reactive behaviors that only escalated the simmer into a hard boil. I can say, without equivocation, that any C-suite benefits from either a CEO, Chief of Staff, and/or Executive Assistant who is furthest away from the emotional end of the spectrum. That person naturally brings calm, pragmatism and a rather large extinguisher to the dumpster fire vs. throwing more trash in.
If you are an emotional person by nature and haven't mastered EQ, you're likely nowhere near the top of your profession and likely won't ever be. Yep, I said it. Business isn't personal. It's business. Those who see an issue or emergency through the lens of emotion will always react in a way that only throws gasoline on the fire. Those who see an issue or emergency with their EQ in check will always seek to understand the facts first and devise a plan of action based on those facts. This takes years of experience in some capacity dealing with numerous emergencies from both perspectives. You can tout a fancy education all you want, but if you've never been in an emergency situation that could irreparably harm a company's or executive's reputation and dealt with the overwhelming flood of emotions of potentially getting it wrong, then you're as my deceased, eternally wise grandmother would say, "Running with the big dogs but still peeing like a puppy."
Being at the top of the game as an EA and a Chief of Staff requires a certain level of experience and, especially, EQ. Sadly, this isn't taught in college. It's something you develop with time in the respective seats. I bring this up because I've witnessed many Executives take big, fancy roles and I was the one prying them out of the fetal position over in the corner, handing them a Kleenex, and taking point on putting out the actual fire. No "thank you." No bonus check. Again, success here isn't wrapped in fancy parchment and calligraphy. It's dependent on ones ability to check EQ, gather the facts, and react confidently knowing their experience and pragmatism likely developed from years in the seat are plenty to effectively solve the problem. Any problem, in fact.
You
Will

Burn Out. Plan For It

Y'all know me. I don't sugarcoat. The Chief of Staff role has an expiration date. Typically at the 2 - 3 year mark, I'm tole. If you are truly effective and at the highest level, likely at a top corporation, you will burn out. It's inevitable. And for the wise ones, something they plan ahead for.

Top EAs and Chiefs of Staff don't really take vacations. They can't. Let that be uncomfortable. I'm not trying to glamorize "going hard" or any of that BS du jour. However, those in top roles and executing in those roles know what I'm talking about. Sure, you can take the vacation. But FOMO is like that haptic on your phone or watch that you feel even when your phone or watch isn't on you. Those of us in those roles and at that level never really completely turn off or tune out work. We're not wired like that. And, truth be told, there's always something likely requiring our attention just waiting in our inboxes with the title, "When you come up for air..."

If you're effective at your role, unfortunately, you've likely created a dynamic where you are an integral part of everything that goes on at the company. Your presence is missed the second you're away for more than a day or even several hours. Again, not here to glorify it, but certainly here to call BS on those beating the harpsichord and throwing everyone into the same mental health stats and profiles. There are outliers. And these two roles, specifically, fit into that category. Fight me all you want on this, but pack a really hearty lunch.

Those who endeavor to become C-suite EAs and Chiefs of Staff need to plan for their own obsolescence. Sure, I've been an EA for 28 years now, but I've also taken numerous breaks to do other things to "pay my soul" like start 3 companies of my own, be COO of both a luxury staging company and a corporate gifting company, move to South Korea to become a backup dancer for a Korean Pop superstar, move to Japan to become a glorified wedding singer, tour for a year with a Grammy-winning artist as a background singer and, yes, take a 2-month break (twice) after suffering stress related heart incidences, once at 27 and again at 31. Those last two taught me the lesson and virtues I'm extolling in the ones prior. To be fair, let me also include the fact that pretty much every one of my relationships ended due to my work ethic, 12-14 hour workdays, and blind ambition including my one and only, marriage engagement to my best friend. There's often no glamour in the pursuit of success in these roles. And that success often comes with a rather hefty price tag, emotionally or otherwise. Choose well. And don't hate the player, hate the game.
In Conclusion
There's so much more to share, but I'll let you chew on that for a bit. I've never been more excited about the journey I'm currently on. For me, the title is mostly irrelevant as I've been doing portions of the Chief of Staff role for decades. Just not in aggregate. The transition from EA is much more difficult and complex than I'd anticipated, but it's not impossible. And I know I'll get there.
A Quick Story...and Anecdote
I'm currently training to compete in the 100m, 200m, and 400m as a United States Track and Field Masters Athlete in 2 national and 1 international meets in the first half of 2022. For context, I used to run track in grade school and high school, but gave it up to become a dancer. Taking sprinting back up at 52 looks a bit crazy outside looking in. But to me it's the most natural thing ever. I purchased all the gear. Snagged a former Olympian as a coach. Even designed my own training shoes with a gold logo to remind me of the color medal I'm doing all this training for.
I injured my hamstring at my first practice because I went too hard. I trained around it. I recently fasted for 7 days in an effort to rid my body of some latent toxins, naturally correct a few organ misfires from being inactive and sedentary for several years, and shed some excess weight hampering my workouts. In my sprint workout a few days ago I received a text from my boss with a call request (as well as another Leadership Team member) about 75% through my workout. I was finishing up a really intense bunch of 100m sprint repeats and instead of stopping to take the call, I decided to try and fit one more sprint in before ending the practice. It was fast but unfocused and I ended up injuring my knee which will likely keep me off the track for a few weeks as it heals. At 5am the next morning I hobbled to the gym and trained around it and continue to hobble and train as it heals.
I plan to win a medal at each one of these meets next year. I feel it's my destiny. Even when I felt something strain as I was fitting in that last 100m sprint, I knew I was truckin'. And in my mind I thought, "Yeah, I'll be ready. Definitely." I could literally feel the confidence coursing through me even as I knew that I had injured myself and would likely be off the track for awhile. Do I blame my boss? Nope. Not his fault. I chose to take the call. I chose to answer the other teammate's email. Do I blame myself? Nope. But I did learn the value of focus-in-the-moment and the very real consequences of being distracted. Remember, blame doesn't pay the bills. Correcting mistakes, reestablishing focus, and working around adversities to continue on the path to achieving your goals eventually does.
Winning at anything you endeavor requires the correct mindset, alternate approaches, and the belief that you will succeed, not simply that you can. It also requires a healthy amount of self awareness, understanding, and commitment to the unknown. Adversities happen all the time. It's how you perceive and handle them that separates failure from success. My time in the seat as an Executive Assistant has taught me everything I need to know about life and thriving in and through adversity. My track training is re-teaching me discipline and focus and the discomfort of a work ethic level much higher than in previous decades. The Chief of Staff title is something, in time, I will achieve. Just like I said to myself on the track, "Yeah, I'll be ready. Definitely." Because I know I will be.
Enjoy the journey. The title will come. But do all the work now so that you'll be ready when your number is called.