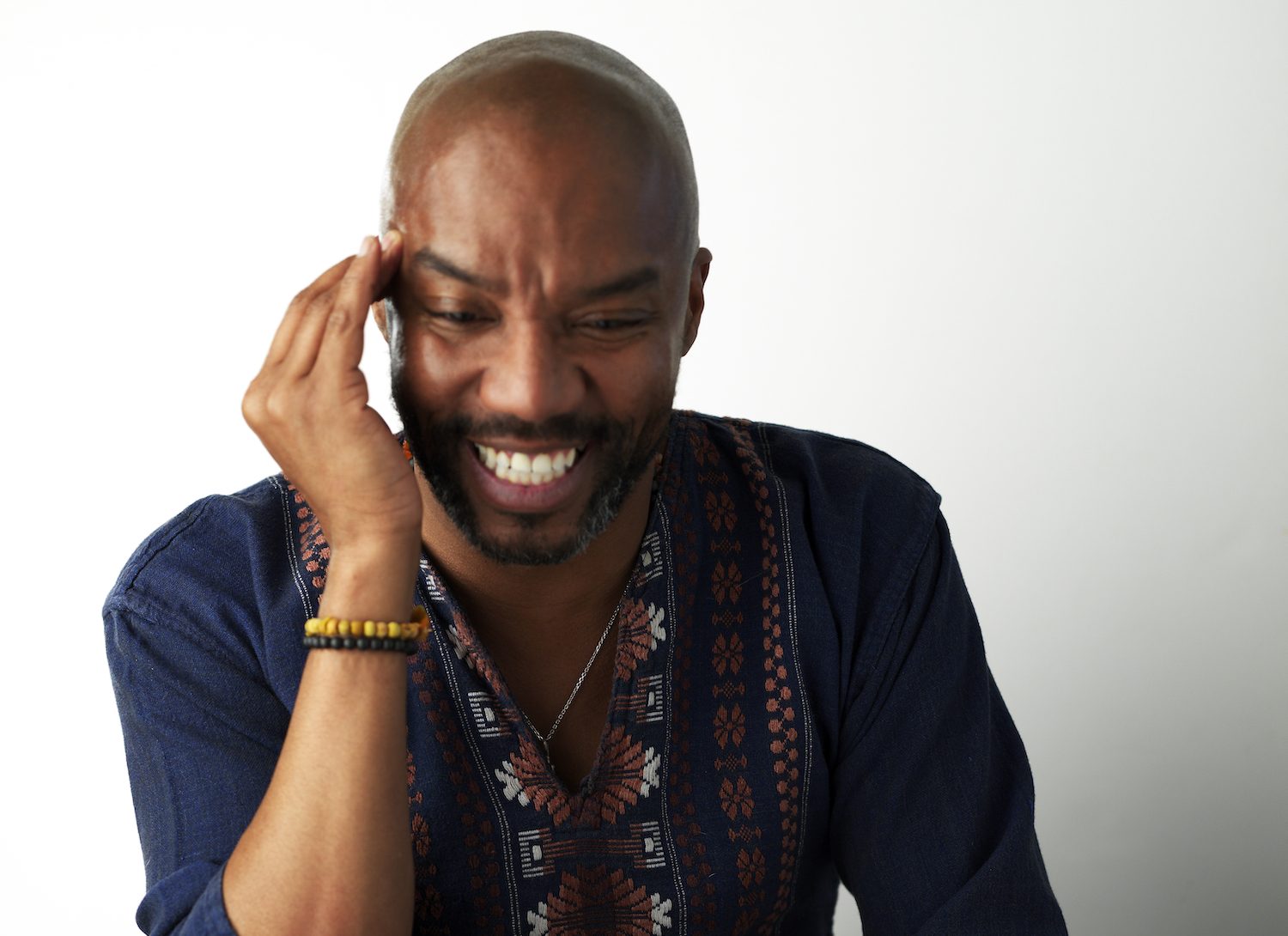 Rodney Hicks is best known as being a part of the Original Broadway casts of the Landmark Tony Award/Pulitzer Prize Musical RENT and the International hit COME FROM AWAY.
He is also the playwright of FLAME BROILED, which had its World Premiere last Fall at Local Theater Company. Rodney has a host of recognizable TV credits to his name.
Most recently, Rodney can be seen in the hit film "Mighty Oak" starring Janel Parrish, Carlos PenaVega, Alexa PenaVega, Tommy Ragen, Raven-Symone, Ben Milliken, and many others.
Take a closer look at the personal interview with Rodney about acting, spiritual beliefs, and fun behind-the-scenes moments.
What drew you to your character?
When I first read the script, I immediately felt a strong connection and kinship to my character DB. He is like a sage and mentor to everyone, and I loved the positivity and heart he had for the other characters in the movie to ensure they were good in their lives.
What are your beliefs about reincarnation?
I do believe that when we pass on there is another level of consciousness that we ascend to. Not in the same form as we were, but maybe we come back in the form of light and energy matter, or a part of nature in the form of trees, grass or even a butterfly, rabbit or bird on its flight. I've had people in my life pass and have felt their presence still, if you will, at various times in my life energetically or even through encouragement when I sit still to listen. Reincarnation is a fascinating subject, and I think one that will never have a concrete belief system of proof, but it's one of those things where if you believe in it then you believe in it, if not, that's great too.
If you can have anyone in the world come back as someone else in your life, who would you want to see again?
Oh, hands down my Grandmother. She could come back as a grasshopper, and I'd know it was her. That's how deep and beautiful our connection is. It would definitely be my Grandmom.
How was working with the other cast-mates like?
Each and every day was AWESOME. We all just clicked, cast and crew together—and not just on set but going to dinners and engaging in real conversations about life, songs and Art. I loved every moment of working on this film with each and every person.
What was your favorite moment on set?
I think my favorite moment on set was the day we shot the funeral scene, as it was a down pour happening pretty much all day. By this time, we had all bonded sitting in the van waiting for the rain to subside, eating sour patch kids. Ben Milliken always had a package on hand. By the end of shooting, it seemed like we all were eating that candy. I haven't eaten candy in such a long time so it was cool to have that moment with everyone.
What is your favorite scene in the movie?
That keeps shifting for me. I've now seen the movie twice, and there are so many favorite scenes, but I think my favorite moment watching the movie back is when my character DB says to his daughter, so beautifully played by Gianna Harris, "I love you." It's a small thing but so huge. A single Black dad telling his daughter that he loves her before she goes to school. And yes, I may have teared up just a bit watching some of the other scenes throughout, this really moving new kind of family movie for all.
Are there any 'behind the scenes' fun stories you guys would like to share?
At our wrap party there was karaoke and some of us got up to sing. I hadn't sang in a bit and wasn't sure how it would come out, with a room filled with people and the loud atmosphere, having spasmodic dysphonia (a voice disorder). I didn't know if I could even do it, but I felt so at home and ease with everyone that I got up and sang. That was actually one of the first times I sang in public, after being told by doctors three years ago that I wouldn't be able to sing or speak clearly again, so it felt really cool to be able to have that moment with this really wonderful group of human beings and Artists.
Where can your fans keep connected?
Anyone who would like to get to know me a bit more of me and my journey, you can follow my IG account @rodneyhickshere. My official website is: www.rodneyhicks.net
"Mighty Oak" Official Paramount Trailer