Harrison Ford. Seems. Unstoppable.
Ever since two big franchises dropped, Star Wars (Episode IV - A New Hope) in 1977, and Indiana Jones and the Raiders of the Lost Ark in 1981, Harrison Ford has being playing some of the most iconic characters in modern film history. Those first two legendary characters were Han Solo and Indiana Jones, and they have gone on to feature in numerous sequels. But Ford, still going strong at 80, then added other archetypal characters such as Jack Ryan in the Patriot Games franchise and police officer Deckard in the Blade Runner franchise.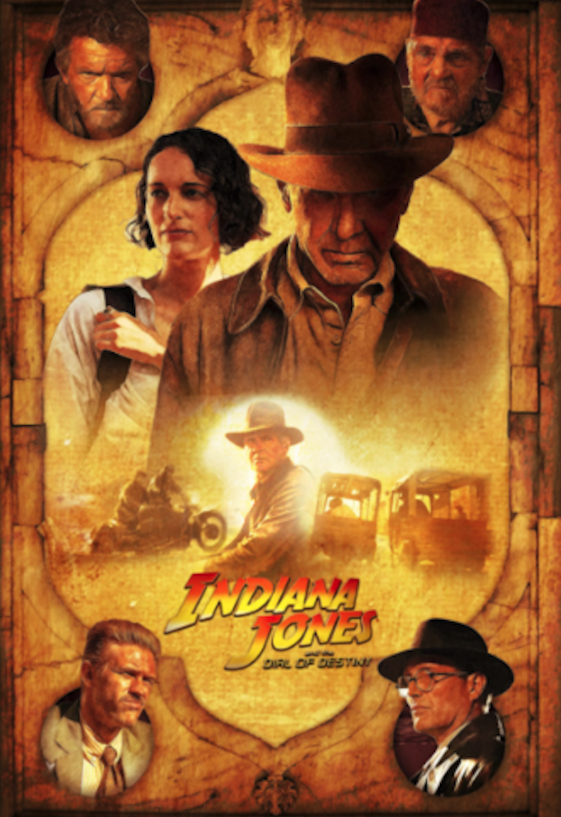 To underscore that his work ethic still remains strong, Ford's newest projects have included: TV series 1923 (Yellowstone prequel) with Dame Helen Mirren; another TV series, the comedy Shrinking with funnyman Jason Segel; and now his latest and last "Indy" appearance in Indiana Jones and the Dial of Destiny co-starring Phoebe Waller-Bridge and Mads Mikkelsen (June 2023). But that's not all as Ford will make an appearance next year in 2024 in the new Captain America entry.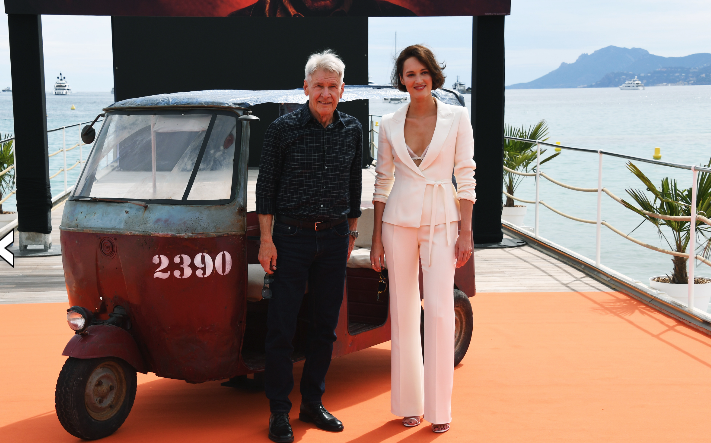 Harrison Ford, who says this new movie is "fantastic," spoke to us about playing "Indy" for the fifth and last time, and also about some funny and early moments in his career.
What Has Playing Heroic Adventurer Indiana Jones Meant to You?
I've been doing this for 40 years, and this fifth film is the last film for me. Given my character's age now, it was challenging to have Indiana Jones behave the way he used to behave, dashing around the world, being chased, but it was exciting and challenging. Overall, it's been so satisfying being able to develop the character over time. We started back in the very first movie (Indiana Jones and the Raiders of the Lost Ark), then saw him develop over the five films, and I wanted this one to tell the story of the end of his career. We always have to thank the fans for helping to make doing these films such an awesome experience. I can say I'm very proud. Man, it has been an incredible ride.
By the Way, is it True You Were Told to Take up Another Career After you Played a Small Role in the Movie Dead Heat on a Merry-Go-Round?
(Laughs) I played a bellhop but the casting guy called me into his office and said he'd seen the dailies and he suggested I quit, that I'd never make it in the business. Even though I did take up carpentry as a profession for a while because the roles I kept getting weren't satisfying, I'm glad I didn't listen to that guy. Plus, I still became pretty good at carpentry. By the way, I am entirely grateful for the opportunities that fans have given me. Truth is, I work for them, and their support supports my habit—which is telling stories.
Why Are You Attracted to Seemingly Ordinary Men who Have to Survive Often Unexpected Challenges?
Part of the romance of movies is that you as a viewer can find your place on screen, that you see a character that feels like you. So, as I'm looking for an emotional connection to the audience, I'm attracted to those roles in which I play an ordinary person forced into extraordinary circumstances. Characters who find themselves behaving in ways they hadn't expected, and maybe rising above themselves.
Can You Recall Some of Those Other not-so-Notable Early Roles that Make You Laugh in Retrospect?
Hey, I was grateful to get any job at all. I did do a little episodic TV after that "bellhop" role, like episodes of Westerns The Virginian and Gunsmoke. On Gunsmoke, I played a bad guy and the good guy shot me and I was supposed to slump and crumple to the floor. On that first take I partially separated my shoulder, but they iced me and sent me home. But then they said they had to shoot the scene again because they didn't have me "dead." So, we did it again, I slump and fall, but then my gun bounced up and knocked out my front teeth.
What Happened After that Accident?
It gets better. I was under a short-term contract and so I was sent to their company dentist. But six months later they started to fall out, and I went to another dentist who said he hadn't seen such bad work since the last century. So, afterwards. I went back to the first guy and his partner said, "Who? No, he's not in the dentist business anymore!" Figures, eh?
Is There One Key Thing you Learned through those Early Misadventures?
In a sense, you know what's key to getting into acting? Like all actors, when asked at Columbia casting if I could ride, I'd say, "Yeah, for sure?" Can you speak Spanish" "Absolutely!" Even though I'd never ridden a horse or spoken Spanish, and certainly not together. But I could fudge it and lie. And that's a big talent of an actor. Because you got to do what you got to do.