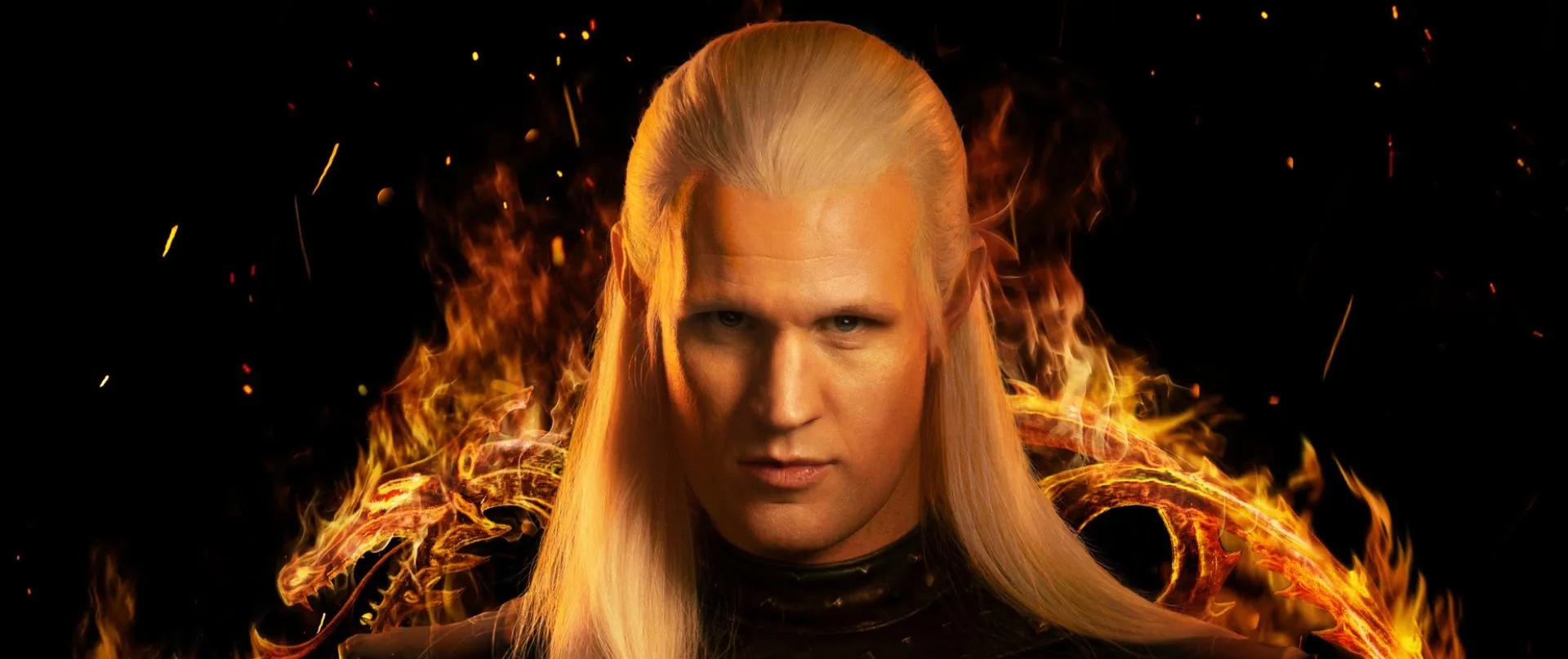 You never know. How things. May turn out.
When Matt Smith took over the role of Time Lord in Doctor Who (2010-2013), he remembers being reticent about whether he could become the eleventh incarnation, replacing the much beloved tenth Time Lord, David Tennant. Of course, he did succeed, starring in 49 episodes, but recalls, "Nothing can really prepare you for the role. The Press was all over me, trying to find out every detail, who I was dating. And, initially, I felt that the fans really didn't approve of me, as David Tennant had been so popular. I felt, Okay, I'm not going to make it. I may even die. Luckily, I won them over and loved my time on this iconic series. The awesome thing about the series is that everyone has their own favourite doctor. For some I'll be their doctor, for others, it'll be David or Jodie Whittaker."
Very true. And, now, Smith is taking over in a prequel to another iconic series—the highly anticipated House of the Dragon which predates the massively successful Game of Thrones series based on the novels of George R.R. Martin. And, now Smith, who turns 40 in October, gets to slip into the role of a Targaryen, an ancestor of Daenerys Targaryen played by Emilia Clarke, one of the key characters in Game of Thrones.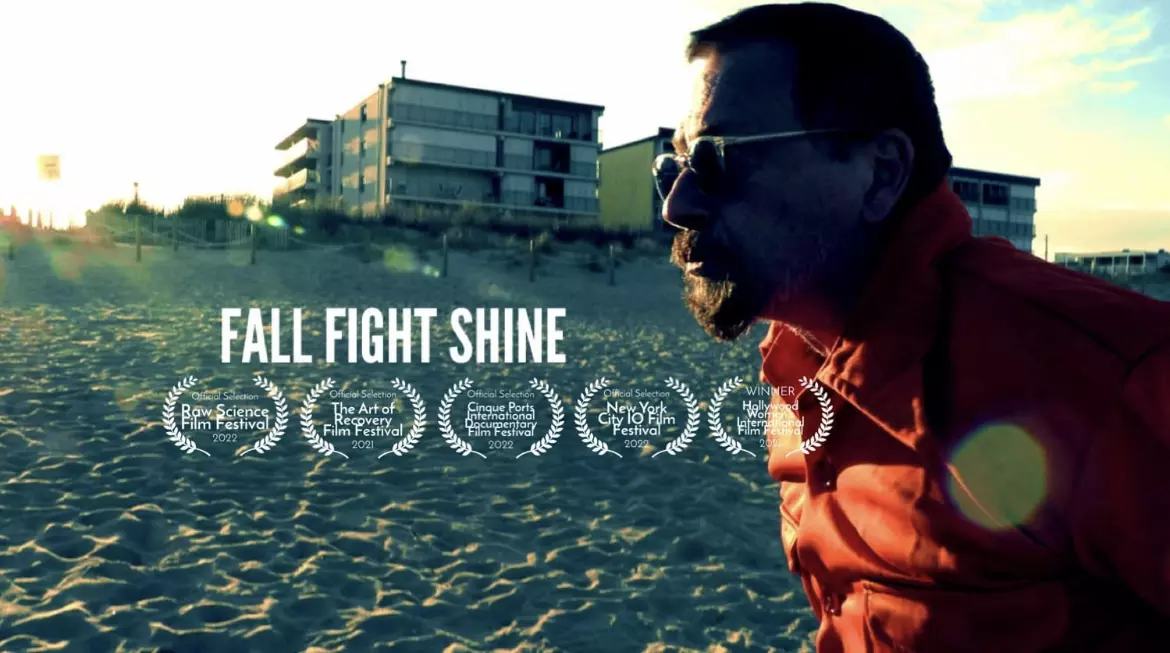 As Prince Daemon Targaryen, Smith plays the heir apparent to the Iron Throne.
No pressure there. But he's all up for it, explaining, "I was a big fan of the original series. I mean, it's a living entity of sorts, a cultural phenomenon. But this series is a new independent concept, a different story that's unique with a new great cast of actors. Different people making it but with similar goals and big ambitions to entertain."
But acting wasn't his original ambition. Coming from the Midlands, he was and is still a big football fan. He was a huge fan of Eric Cantona, who was nicknamed "Le God" by his adoring fans and he graced Manchester United's glorious team in the early years of the Premier League. Smith notes that the enigmatic Frenchman was voted as United's greatest ever player by Inside United magazine, and was an inaugural inductee into the English Football Hall of Fame in 2002. Smith says, "He was a wonderful player, almost a philosopher-footballer, who played on his own terms."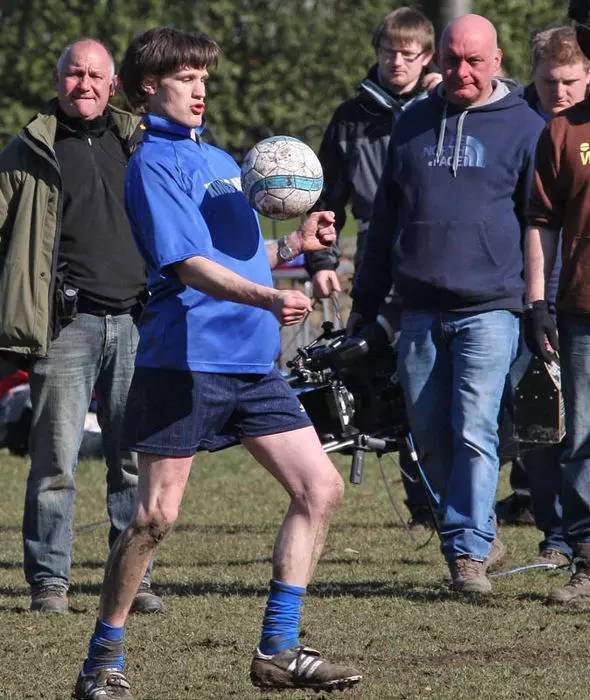 Smith's grandfather had played football for Notts County and Smith himself had mapped out a football career, having played for the youth teams of Northampton Town, Nottingham Forest, and Leicester City. But he says, "I really did want to play football professionally like my grandfather. It was my dream and goal." But an injury forced him to quit at only 16 and he was released by Leicester without fulfilling his dream. He recalls, "It was really tough for me, as my whole identity had been built around becoming a footballer. It was difficult at school to tell people I'd been dropped."
But two people inspired him to find another path. He recalls a drama teacher actually telling him: "Maybe, you weren't made out to be a footballer because I feel you are great at acting." And his sister Laura, who was a dancer and performer, "helped push me into acting because I was depressed and needed to channel my energies into a new direction."
And here he is now, riding dragons in the explosive new series, House of the Dragon. Of that experience he offers, "Daemon and his dragon Caraxes are like one symbiotic being…plus, they're both grumpy and moody." And, he describes actually "riding" the dragon: "There are definitely more dragons in this series, which is exciting, right? To replicate riding the dragons during filming, we had this mechanical bucking bronco, they rock and roll and then they threw in fans to blow your hair back, which is all very exciting. Then in post production, they add in the awesome dragons."
Presto, we have awe-inspiring fire breathing dragons.
Moreover, Smith explains why he likes playing an agent of chaos like Daemon: "[Laughs] Villains often have the best lines of dialogue. But Daemon is not entirely villainous, he has some depth. And, it makes him feel alive to be a disruptor, someone who wants to cause chaos, then watch what happens. He does what he wants, and he gets to ride dragons and who wouldn't like that?"