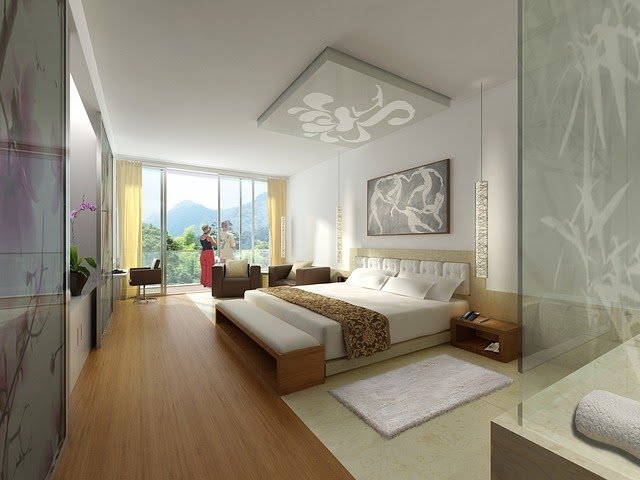 People book stays in luxurious hotels to enjoy some quality time where they can relax and have the best possible treatment and indoor experience away from their homes.
Whether you are staying at a hotel for business or leisure, you would still expect a certain standard from your high-end hotel. One of the main things any fancy hotel client expects on their stay is clean fresh air. Even if the hotel has the fanciest of furnishings or the most luxurious room design, and if the quality of air is not ideal, it can affect the reputation of the facility. Here are some of the main reasons why having good air quality in high-end hotels is extremely important.
Improving Guest Experience
Luxurious hotels are built over their reputation of offering unmatchable guest experiences. The better the experience, the higher the rating of that hotel. When the air quality of a hotel is perfect, guests are more likely to leave positive feedback about the place as they would have a comforting and relaxing experience where they were able to breathe in fresh air throughout their stay. If the air quality is poor, hotel stayers are likely to smell dust or other smells in their rooms, and they would, in turn, leave with a negative experience that would not have them coming back to the same place again. Those looking to stay at a deluxe hotel are always looking to satisfy all their senses during their stay, and satisfying their sense of smell by breathing in fresh air is essential for a rewarding experience.
Saving Money
Extravagant hotels often spend money to make money. However, that does not mean that they shouldn't seek money-saving opportunities if and when they present themselves. By having good air quality at the hotel premises, the entity could actually end up saving a lot of money on repetitive external ventilation solutions. Having clear, fresh air indoors can be achieved simply by making regular HVAC filter changes and ensuring a built-in air filtering system is in place and well-maintained in every room at the hotel. This can save the hotel from having to pay a fortune on purifiers and ventilators that bring external air indoors to reduce the CO2 levels. Clean filters and open windows, along with some proper cleaning, can do the trick and save the hotel some money, all while ensuring the place has pure air.
Increasing Popularity
Those who stay at hotels often leave their feedback and write their reviews after their stay so that others can learn from their experiences. Some hotel managers and owners may not realize just how much the air quality within the premises they run can impact such reviews and affect the popularity of the establishment. If the guests have a pleasant experience where they do not have any complaints about the air or any smells within the premises, it is likely they will leave a positive review. However, if the place feels stuffy and the air circulation indoors is poor, the reviews are likely to be negative, and the hotel's popularity is likely to sink.
Methods of Purifying Air Effectively
Advancements in technology have made it easy for anyone running a hotel to manage the quality of the air. There are now systems that can be put in place to maintain pure air circulation and reduce the levels of CO2 indoors to allow people to breathe cleaner air. As soon as these systems are put in place, all the hotel needs to do is make sure the air filters are changed every now and then and ensure that any ventilation passages are clean and cleared. Making sure the rooms are cleaned thoroughly as well is one of the ways hotels can ensure the air is not contaminated with any dust particles or small bacteria. It all comes down to cleaning every inch of any place your guests are likely to stay in to ensure the air circulation is pure and healthy.
Hotels are the guests' home away from home. This makes it the hotel's responsibility to ensure the occupants of their establishment have the best possible experience. The more high-end the hotel is, the higher the bar they have to meet when it comes to occupancy experience. The air quality at any hotel is one of the key factors affecting any guest's stay at the premises. Not only is it essential for any occupant's health to breathe clean air when staying at a hotel, but the quality of air can also affect the reputation of that hotel gravely. That is why hotel managers and owners need to pay some attention to the air quality at their establishments to ensure their guests have great experiences and keep on coming back.