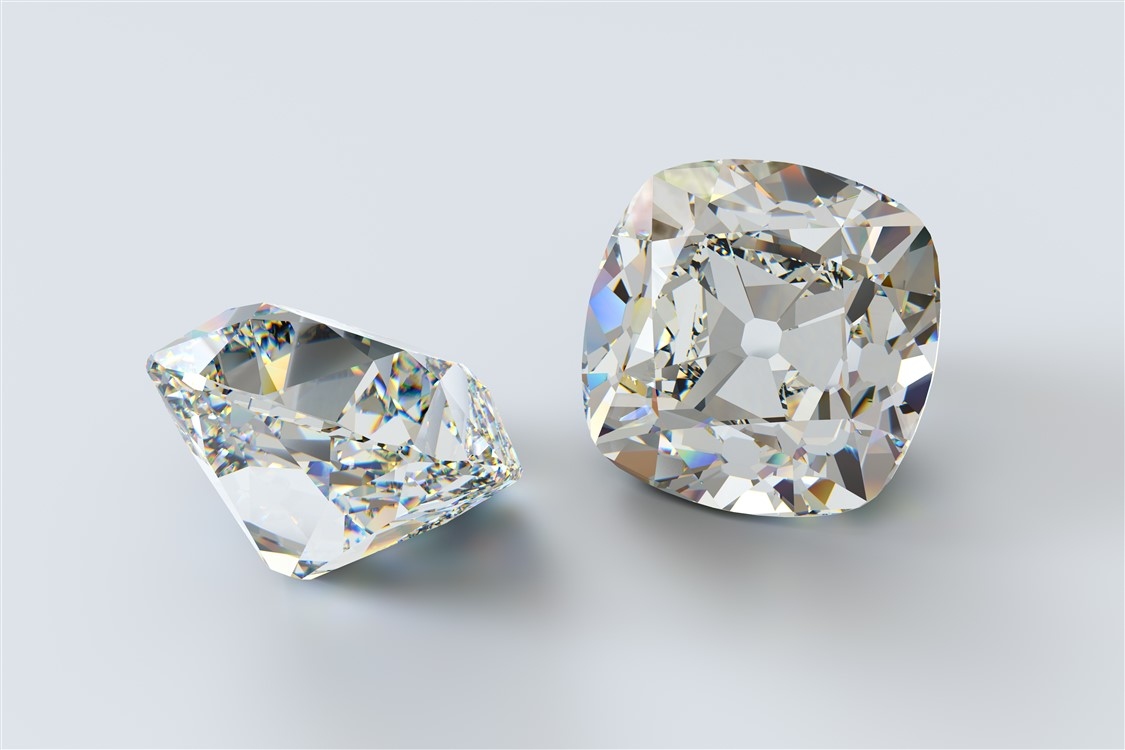 The old-school vintage version of what is now considered the contemporary Round cut is none other than the Cushion cut.
This bestselling diamond style holds the 3rd position when it comes to worldwide popularity, right after the classic Round cut and the elegant Princess cut. So, it is not a surprise that you are interested to know more about this unique shape. You are surely in for a ride as cushion-cut diamonds played a vital role in forging the fascinating history of engagement rings and loose diamonds. So, before you order the Rare Carat cushion diamond ring that you cannot get out of your mind, let's learn a bit about this legendary diamond style's interesting legacy so that you can feel proud of your special purchase as well.
Legacy of Cushion-Cut Diamonds: Taking a Look Back in Time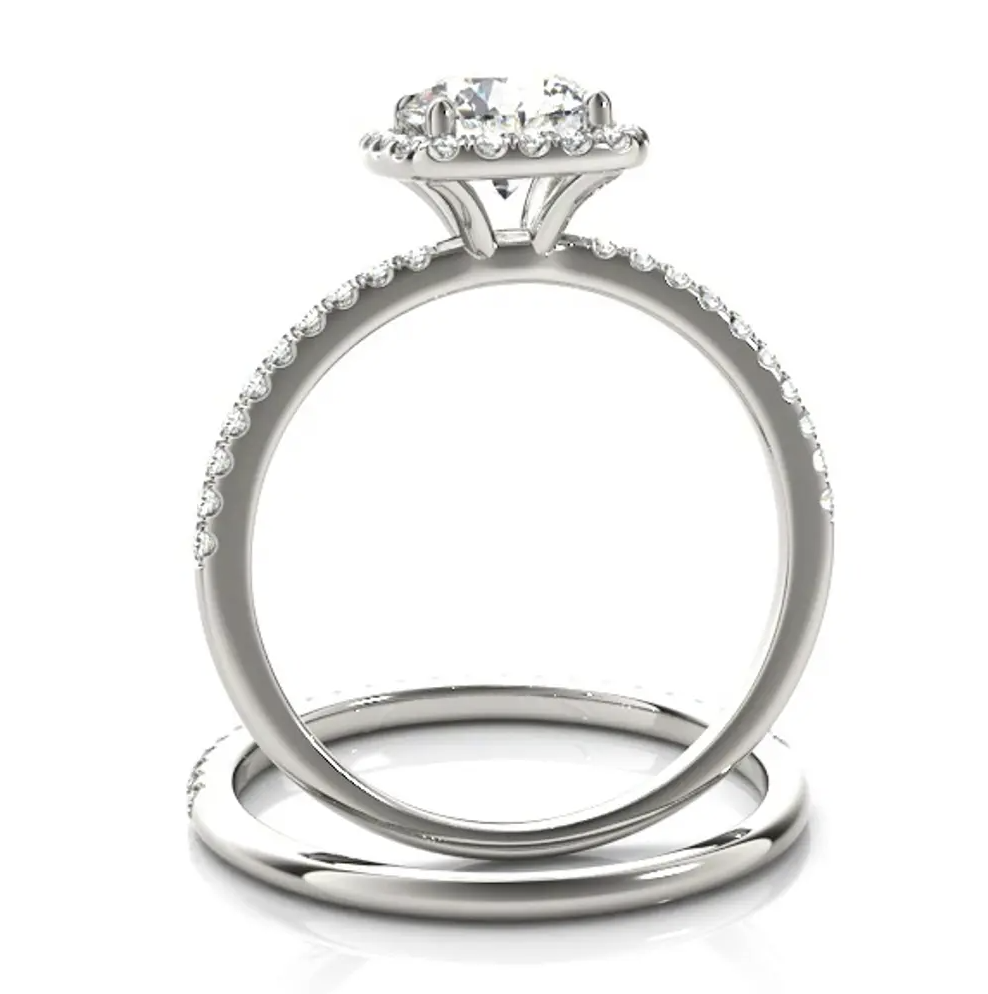 Do you know the currently-trending cushion cut has been around since the 19th century? As per many famous historians, the evidence of the existence of cushion-cut (old mine cut, back then) can be seen in famous literature and artwork of the 1700s. This particular style of diamond was considered the height of fashion during the late 1800s. Hence, any diamond buyer looking for antique or vintage style diamond rings, always go for Rare Carat cushion cut natural and lab grown loose diamonds for their ring settings of choice. When you shop from Rare Carat, you have the facility to opt for their 90-Day free resizing after-sale service to ensure your ring fits perfectly and comfortably.
The cut style was established and perfected to ensure most of the diamond's weight upon cutting is retained. For this reason, this style was the standard cut for diamonds and all gemstones during the early 1800s as the brilliant, crystal-like diamond shape was popular back then. Because of the updated method to attain this style, a perfect-looking cushion-cut diamond will have a small table, a high crown, and a square shape. If you know the features of a brilliant cushion-cut diamond, finding the right one for you will become easy. Rare Carat offers diamond buyers direct contact with more than 150 reputed and certified wholesalers. Hence, choosing a cushion-cut diamond (natural or lab grown) in the 4Cs specs of your choice will be a hassle-free and effective process. To learn more on how to find cushion-cut diamonds as per your preference, taste, and budget, visit Rare Carat Edu Blog for more details.
When exploring the stunning, conflict-free, and GIA/IGI/GCAL certified cushion-cut diamond options on www.RareCarat.com, do not skip out on the exclusive collection of Rare Carat radiant cut natural and lab grown diamonds. Both cushion and radiant cuts are somewhat similar looking with one prominent difference. While the cushion-cut is known for its signature curved edges or rounded corners, radiant cut has more distinctive cut corners. So, do check radiant-cut diamonds as well to ensure you are indeed shopping as per your preference, taste, and style.
Some examples of renowned cushion-cut diamond jewelry of the past that you should look into to understand the difference between cushion cut and radiant cut are the following:
The Napoleon Diamond Necklace featuring cushion-cut diamonds of 263 carats belonging to Napoleon Bonaparte's wife (second) Empress Marie-Louise

The 45.52-carat "cursed" Hope Diamond which is blue in color

Once a part of the French Crown Jewels, the Regent Diamond which is 140.5 carats

The 128.54 Hollywood-favorite Tiffany Yellow Diamond
Why Choose www.RareCarat.com For Your Cushion-Cut Diamond Purchase?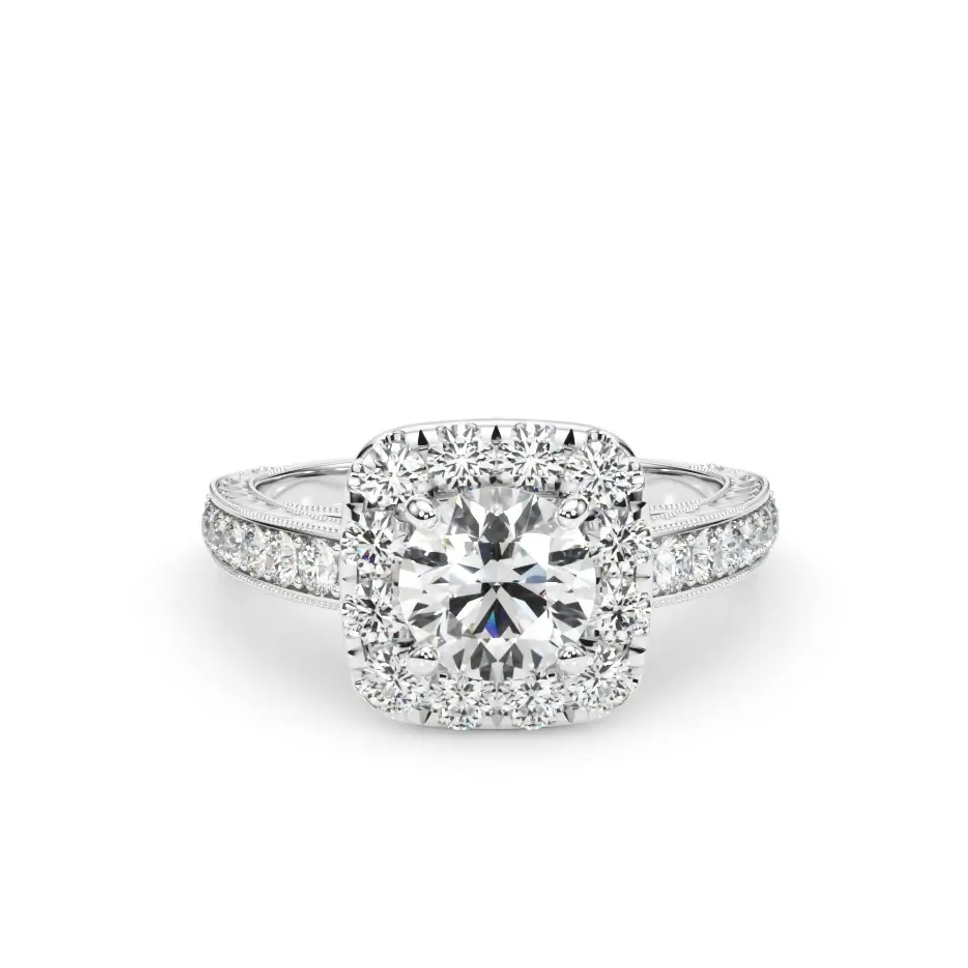 Your cushion-cut diamond buying process will indeed be quick, effective, and profitable when Rare Carat is considered. Some of the many advantageous offers of this highly-rated (4.9/5 in Trustpilot and Google Business Profile) diamond ring marketplace are:
AI quality and price check

Cushion Vs Radiant cuts diamond price matching

Laser inscription verification

Free insured shipping

30-Day free returns

100% money-back guarantee
On a Final Note
Purchasing loose diamonds or a diamond ring is a special moment, no matter if it is your first time or your 7th-time. Hence, wanting to know more about your personal favourite cushion-cut is a smart decision. The more you learn, the better your shopping experience on America's best marketplace for diamond rings will be. So, why not head on over to Rare Carat's official website to visit Rare Carat Edu Blog now? Learn everything that you wanted to know about cushion-cut and also all things diamonds from unbiased expert GIA-certified gemologists!