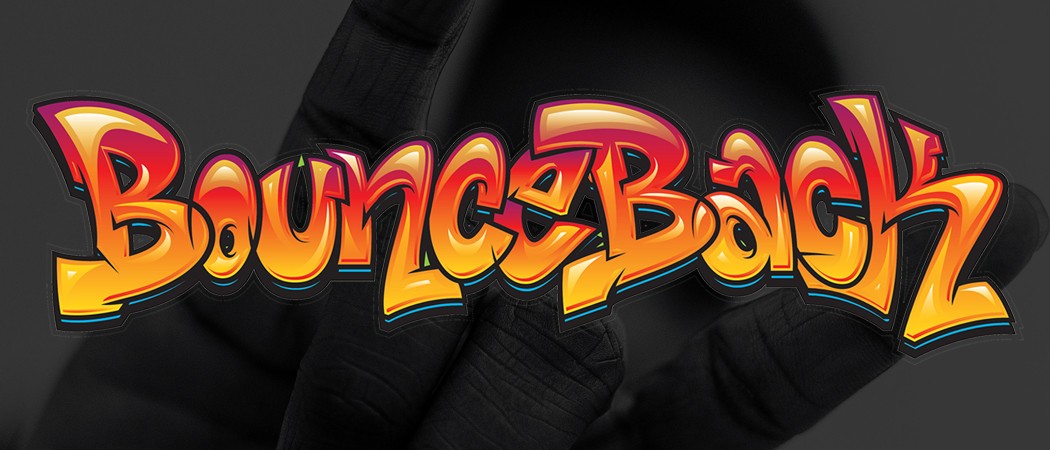 29 years of supporting game-changing, high-profile CEOs in numerous industries has provided incredible insight.
Watching their moves like a hawk and imbibing all that daily goodness of information, strategy, and networking has allowed me the most comprehensive education imaginable. One of the most important assets to the success of a CEO is their community. Not just for the sole purpose of networking but, often, for emotional support when struggling to find answers to many of the questions their lack of management training or business exposure (read: the game) they may have had prior to that really good idea in the shower turning into the unicorn company du jour seemingly overnight.
Prior to my current role, I supported a number of CEOs who belonged to YPO (Young Presidents' Organization), an invite-only mastermind of some pretty impressive, multi-generational CEOs. During a particular stint as an Executive Assistant I had the opportunity to schedule a number of events on behalf of my CEO, a YPO Chapter Chair. I was impressed (and equally annoyed) with the level of pageantry, hierarchy, and exclusivity of the group. On one occasion I had the honor of planning an event at my boss' mansion. Of course, I killed it. I mean I was an international corporate events manager for one of the top investment banks during Dot Com 1.0 so not only did I know the drill, I'd essentially "raised" half of today's top fund and VC partners.
I'd procured a well-respected author/speaker to break bread and speak intimately among the tippy top CEOs in the chapter. I believe at the time in order to even qualify for membership you needed to have a net worth of $10M. Interesting vetting tool, but okay. I spent quite a bit of time with the special guest during dinner who was incredibly gracious and answered all of my probing questions. In fact, he kept remarking about how impressed he was with my business acumen, his specific history, and that I "clearly ran the ship." As dinner evolved into "the session," I found a discreet hiding place behind the partition of my boss' bar just across from where they were gathered on an embarrassingly large group of sofas.
After the pleasantries, they dove deep into questions about managing family, business, emotional and physical health, new money, etc. I was fascinated! The same people everyone had exalted as the ones who had it all figured out, who had found "the keys to success," were asking the very same questions many of us ask during our therapy sessions. The same pressures. The same indecision. The same insecurities. The very same struggles. I was gobsmacked. Perhaps like you reading this, I had assumed that this group of elites in our society had been handed the manual by a wealthy relative or by someone in a trench coat in a dark alley, or mephistopheles himself. I, too, thought that the strength, resolve, and authority most of us are low-key fearful of as ICs at a company meant that I was, indeed, not meant for that level or that life because my manual never materialized despite working my ass off. The epiphany I took away from that evening is one that continues to drive me as I manifest my next chapter.
The Power of Community
When I originally created my trīb it was based on that evening. I've always championed Executive Assistants as some of the most well-connected, resourceful, powerful people in business despite all the bad PR, misogyny, low-key abuse endured, and glass ceilings imposed by that other group because of all the comprehensive "chill" they create in the lives of the managers they support. I recognized that EAs needed a place where they could contribute to one other, benefit from that same contribution, and help one another be better. My community was based on telling the FULL truth with a very punitive "no whining" clause. It quickly grew from a few people I knew to hundreds and became one of the best resources for Executive Assistants worldwide. It allowed me to pay my experience forward in an open, honest manner, and allowed others the opportunity to thrive in a safe space with all of the support they needed. For them, at least.
What I found was that while I was helping to level everyone else up, I wasn't experiencing the same growth. While others were succeeding wildly, getting fat raises, finding newfound confidence, and filling their jet packs with trīb-brand rocket fuel, I was quickly slipping into a gnarly depression. I had no one pushing me, calling me out on my BS, or helping me clarify my vision in the same way I had done for them. The epiphany hit me like a skillet to the back of the head. What I had witnessed at that YPO meeting all those years ago, what I had waved off as "whiny, rich people problems," was exactly what I was experiencing. It made me realize that CEOs are, in fact, Wizards of Oz. They are seen as omnipotent beings simply because those three letters are appended to the ends of their very human names. They provide a forum for their employees to succeed wildly without having to shoulder a majority of the burden of running and scaling a successful company. They also feel real hurt when employees complain about random, inconsequential things or make untrue assumptions about their character without substantiating the rumors. They also struggle mightily to balance their own lives, family, and emotional health when everyone in their employ gets to actually take vacation, actually make plans, and actually attend their kids' games, PTA meetings, etc.
Often we forget that we're all human FIRST, despite the titles, misperceptions, and hierarchy. For me, creating all of that success for others came naturally. I did it for my Execs for decades. I then did it for a global group of rather demanding Executive Assistants. The only thing that kept me sane was the tiny handful of tippy, tippy top Executive Assistants who "got it" and my two business mentors who always manage to keep me grounded and with my eyes on the prize. And that's when the second epiphany came. A mastermind group!
What is a Mastermind Group?
A mastermind group, to me, is a small group of the ones who get it. They are successful in their individual pursuits, likely even more successful than you, they've mastered telling the full truth, they're likely severely time-constrained, and they will contribute their asses off as long as they feel challenged, respected, and leveraged. And, truthfully, those are the people I now surround myself with. While I love helping people to level up their skills, confidence, and connections, I also need to feel challenged, uncomfortable, and held to a standard even higher than my own.
Why I'm Starting One
When I set out to create the BounceBack community it was with the idea of creating a mastermind for everyone. Meaning, I want the general BounceBack community to feel like a big-ass mastermind. The levels I'm offering will all be challenging and filled with people more successful, further along in the three pillars (physically, emotional, and financial health), and serving as examples. Higher levels will serve those who also need to be challenged, made uncomfortable, and held to a higher standard of their own. My personal mastermind will be filled with people whose books you've probably read, whose channels and socials you subscribe to, and maybe even a personal hero or two of mine, whom I believe I can actually push to a higher level based on my own, unique experience and innate ability to make people better versions of themselves. That's the beauty of community. Most importantly, it's the beauty of a community where everyone has the opportunity to benefit from the same energy, focus, intention, and accountability as a YPO.
"Always surround yourself with people smarter than you, more successful than you, and more connected than you and take really good notes. As such, you will become that, too."
You Gotta Commit, Tho.
I can readily admit that COVID and the last 1.5 years changed me. For the previous 5 years I was driving the Hustle Bus...unabashedly. I helped empower some of the industry's dopest Executive Assistants, globally. I'm incredibly proud of the huge moves my trīb have made as a result of my efforts. However, I feel like I got it wrong. While I was teaching all that badassery, I blithely forgot that every single person seemingly trapezing from my words was a human being, first and foremost. What drove this home was watching one of my rockstar Executive Assistants absolutely murder the game professionally only to crash and burn out emotionally, then physically, to the point where she almost lost her life. I would trade absolutely every one of those aggregate success stories to turn back time and do what I'm doing right now with BounceBack...creating whole, healthy people who have dialed their physical, emotional, and financial health FIRST and wrapping badassery into that success. Not the other way around.
So, here's the thing. I can give people all the tools in the world. I can coach, mentor, spoon feed, and course correct until I'm blue in the face. Trust me, I have. But in order to become whole and achieve the success so many of us are after we need to commit. Commit to the uncomfortable with the knowledge that, yeah, it WILL suck for a while. But that's only until you build the routines, have more context about the boundaries of the effort needed, and feel less foreign and a passenger of the pursuit. Part of committing is embracing the unknown, but actually believing the outcome is possible. When you believe the outcome is possible you are able to create success markers for yourself. When you align yourself with a community of people composed of those who are struggling right alongside you as well as those who've mastered and achieved what you're after and willing to reach back and give you a hand up, then your commitment pays off...exponentially. And not only do you find new resolve, you find accountability, provide it in kind, and ensure that you reach the goal.
The beauty of creating the BounceBack community is that I don't have all my own personal sh*t figured out. I feel zero shame in admitting that. I'm pretty set physically. My debt is at an all-time low and I will be leading a year-long community challenge focused on getting us all in the black by the end of 2023. Emotionally, I'm a single, gay, 53-year old man with no partner and no prospects. According to The Hollywood Matchmaker hat makes me a sad, old, dinosaur who waited too late and is now, essentially, undateable. Of course, a few other factors contribute to that rather brutal diagnosis...overachiever, trust issues, Dorian Grey syndrome, being left at the altar once. Truthfully, I'm excited to dive into all of this with one or a couple of the emotional health experts I'm partnering with for BounceBack. I'm even more excited to be among others with or who have mastered some of these issues and jam on things that worked for them, ask a zillion questions, and finally resolve the issues that have kept me from being whole or that have robbed me of the love I know I deserve.
As I mentioned in a previous video, I'm just as much a participant in BounceBack as I am the creator. Community gives us all the forum to better versions of ourselves. It gives us the opportunity to connect, be vulnerable, become empowered, and circle back to empower others. That's the world I want to live in. That's the community I want to be a part of. That's the community I'm building and that will eventually grow and feed itself.
In Conclusion
Pollyanna and I have become besties of late. I believe the online world indexes so hard on being absolute dicks these days instead of "shiny, happy people holding hands." I'm not quite there yet, but I can say, with zero hesitation, that I care more than ever about the person standing next to me. COVID and all that lockdown isolation taught me that we are social animals. Isolation is good sometimes, but you'll never truly succeed in this life, within its construct, ALONE. We all need someone. And there is no shame in admitting this. And once we audit what truly matters and how we get there, community makes the most sense. Facebook proved the model...before it got all weird and profits-focused. It brought us all together in an unprecedented way and gave birth to all the other social networks trying to replicate their brand of community. At its core, Facebook is about creating, maintaining, and or growing a community. The fact that it STILL rocks billions of active users...
Join BounceBack. We launch December 15. Join one of our community challenges and stick it out 'til the end. I promise you will see results you'll likely be completely shocked by. Myself and a tight group of industry experts have designed it that way. If you need more, choose a higher level. If you think you can keep up with me or show me a thing or two, apply to join my mastermind group. We'll be meeting several times per year in Portugal. I have some pretty grand plans for that group that will change the game in industries focused on the BounceBack 3 Pillars and, thus, benefit all involved including the global BounceBack community.
Remember this:
Dreams only become reality when you humble yourself and commit to the pursuit of the dream. Otherwise it's just a dream. It comes and goes. I choose to make my dreams come true. I don't assume they'll manifest. Bring your dreams to BounceBack and let's get to work. See you in December!