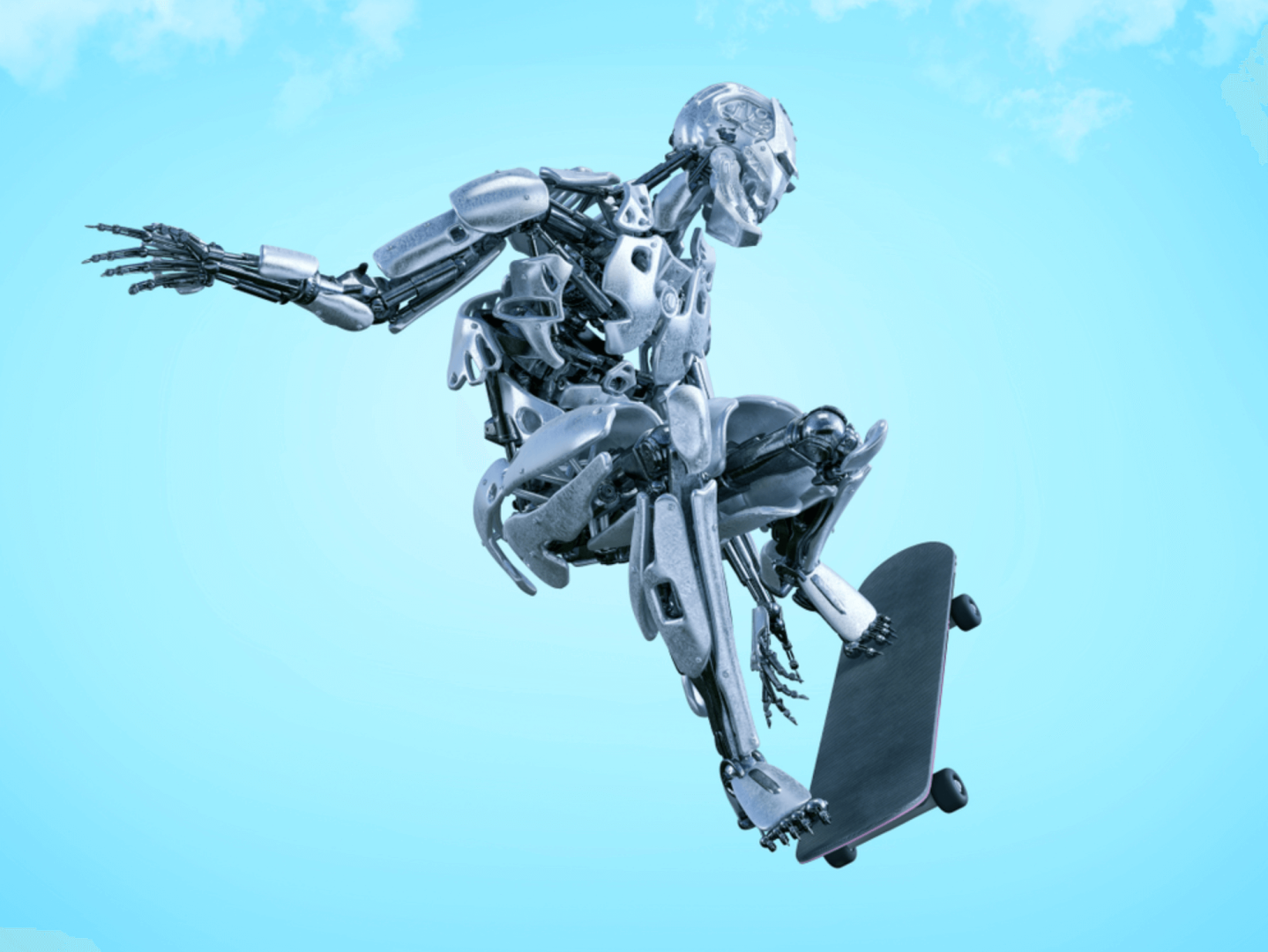 Artificial intelligence (AI) is set to revolutionize numerous sports from all around the world.
Given the rapid development of technology in recent years, it shouldn't be a massive surprise that artificial intelligence is also being leveraged in sports. The three leading causes why AI in sports has recently taken on much more significance are
An increase in computer power

The availability of vast amounts of data
An improved willingness among stakeholders to use such technologies
USE CASES OF ARTIFICIAL INTELLIGENCE IN SPORTS
Here are 3 sports-related uses for artificial intelligence: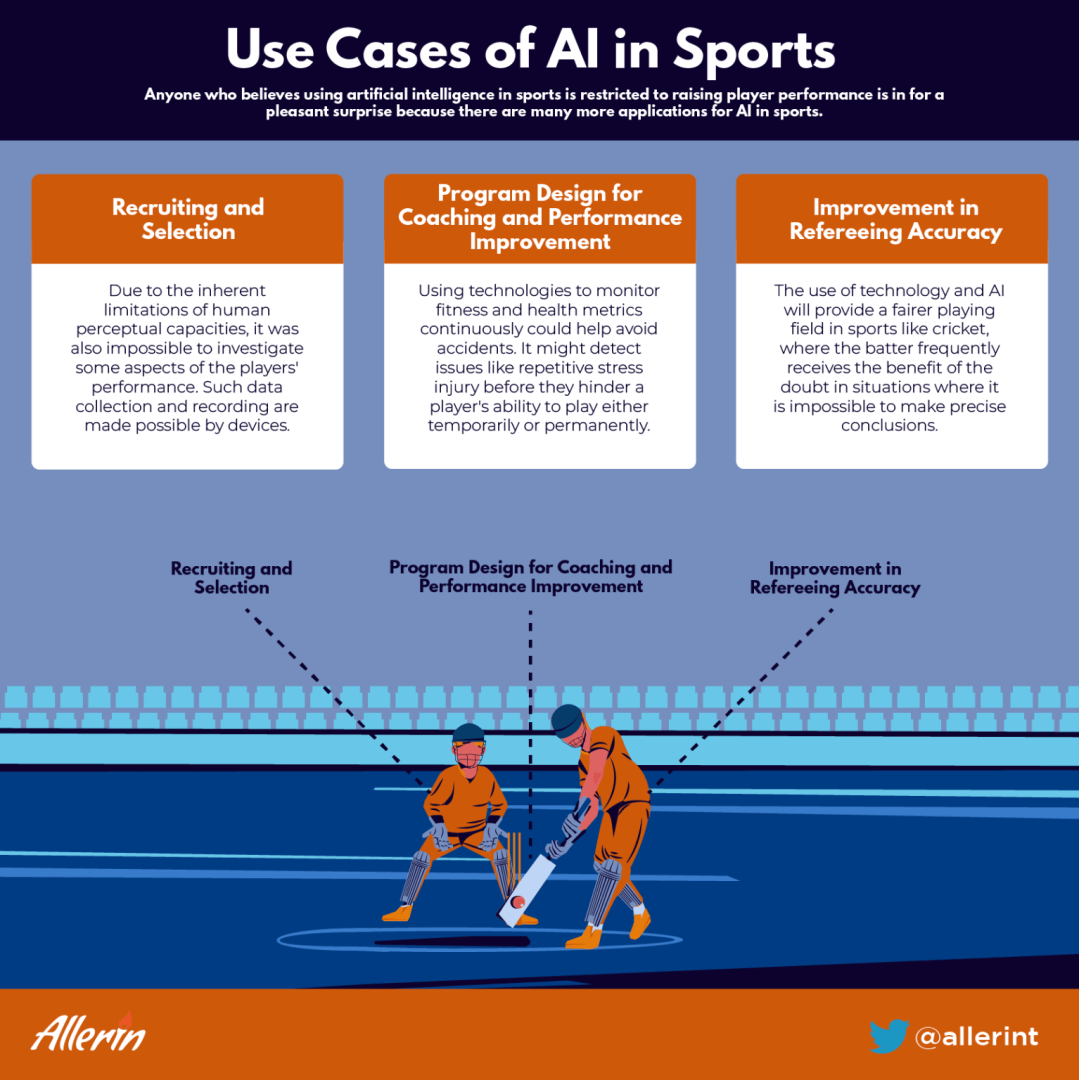 1. Recruiting and Selection
Earlier data was either undetectable, unrecordable or difficult to understand. Thanks to data science, sports teams, coaches and selectors can perform a more thorough examination of the complicated parameters of possible teammates or players. Due to the inherent limitations of human perceptual capacities, it was also impossible to investigate some aspects of the players' performance. Such data collection and recording are made possible by devices. Thanks to machine learning platforms for sports analytics, it is simpler to recognize each athlete's distinctive qualities and unique skill sets. Technology is also getting closer to developing trustworthy, complex programs that intelligently determine the likelihood of talent a player can contribute using big data.
2. Designing for Coaching and Performance Improvement Programs
Studying the function of AI in aiding coaching, especially in competitive sports, is a valuable method to comprehend how AI is changing sports. Some of the flaws in conventional coaching are eliminated or significantly reduced by artificial intelligence. Professional coaches, for example, must spend years honing their abilities, yet there is always a chance that they will make a mistake or forget to do something. By delivering accurate analysis and expediting the process of consistently giving accurate analysis, computing technology can overcome this challenge. For example, artificial intelligence might thoroughly examine and evaluate a bowler's bowling motion and offer a training schedule to improve the bowler. Using technologies to monitor fitness and health metrics continuously could help avoid accidents. It might detect issues like repetitive stress injury before they hinder a player's ability to play either temporarily or permanently. As a result, it may be a beneficial supplement or even a replacement for the team's medical professional.
3. Improving Refereeing Accuracy
Helping referees make choices is one of the early applications of technology in sports. High-speed cameras, for instance, have been employed in lawn tennis to determine if a player is "in" or "out." The Hawk-Eye technology has been applied to cricket to help umpires determine whether the batsman is out LBW. The use of technology increases fairness and rule compliance in sporting events. It makes the referees' or umpires' decisions more impartial. The use of technology and AI will provide a more fair playing field in sports like cricket, where the batter frequently receives the benefit of the doubt in situations where it is impossible to make precise conclusions. When given enough data to classify locations, shots, and player stances or positions, the system should be able to learn swiftly over time. Rule infringement will become much more accurate and consistent as machine learning improves.
It is difficult to predict the impact of AI in sports in the coming years, but one thing is for sure—it is here to stay. AI might have begun as a novelty element but swiftly evolved into something that gave players and teams a competitive edge. AI in sports will quickly become a commonplace fixture in the future.