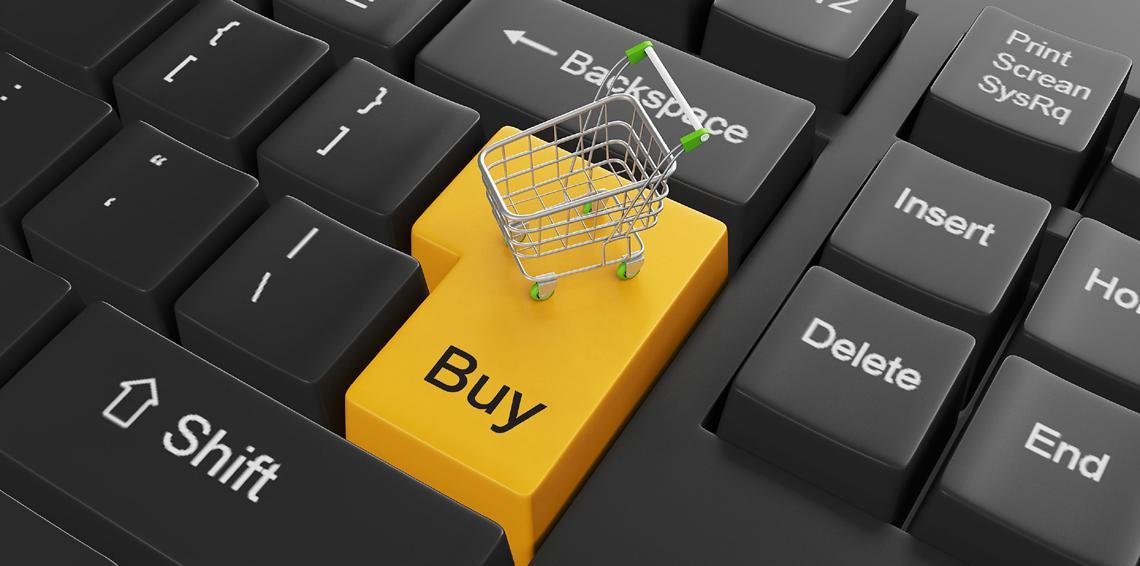 The user experience you offer and the power of business you get with your e-store are the most important ingredients of building a successful e-commerce business. Well a great Ecommerce strategy is a good starting point but the technology that you choose drives the end result. What if you get an e-commerce solution which has features, capability and flexibility to match your business requirements and is comparable to the ones used by e-commerce giants? Will this help you in building a sustainable e-commerce business?
The brand you develop in the market with a loyal customer base as well as the power of customer data you possess are your biggest strengths offering you an unparalleled competitive advantage. How about you use your expertize and leverage the technology capability of an e-commerce solution to start an online commerce? This means that you get a quick start, tap the market before it gets too late and use your offline strength to get ready for a bigger play in the market.
Are you Focusing Enough to Set up Your E-Store Right?
Ensuring you get it right whether it's for setting up a retail store or an e-store is important. The planning and analysis you do to get your brick and mortar store in the right place, features and inventory for the right target audience are just what it takes to get your e-store correct.
An e-Store needs:
Enormous admin power to ensure you all the right tools to grow the business,
A solution that scales, performs and is secure for your needs over the next decade,
A solution that extends onto mobile or other channels,
A solution to ensure you could leverage your current warehouses or stores for omnichannel fulfillment with advanced order processing, and
Customer social engagement with advanced insights to engage and drive business.
The critical building blocks for your future proof ecommerce solution are:
Quick and Easy E-Store Setup
E-commerce is not about enabling the buy button on your website. It is about managing huge catalogues with multiple categories and sub-categories, ensuring high volumes of transactions are processed efficiently and delivering the products to thousands of codes across the country.
The delivery of a product to a customer requires a large number of systems to interact with each other to streamline inventory, punch the order, and send the information to payment gateway and logistic partners. Thus an e-commerce solution that is intuitive and easy to use is important to run the business smoothly.
Configurable and Customizable Solution
Enterprises are looking to bring innovation in the e-commerce space by delivering experience similar to the ones they offer in their stores. This requires them to build an integrated e-commerce business.
The variations in the business models we have observed are quite interesting starting with delivering the products through distributor systems, to shortlisting products online and booking slots for visiting the offline store and introducing e-commerce as a revolutionary way of conducting events. Some companies even look for managing B2C and B2B models on the same system.
A solution that can be extended to manage distributors and end customers through a single sign-on will enable businesses to automate their entire business and manage it effectively.
Seamless Integration with Other Native Systems
The different business models mentioned above requires managing the business processes as well as information flow between different systems. Your inventory systems, accounting systems, financial systems, ERP system and POS have to interact with the e-commerce solution.
The e-commerce solution should act as a bridge to ensure that different systems can interact with each other, thus delivering an integrated Ecommerce business.
Collecting Data with Actionable Insights
Data is the power to know your customers better and accelerate your business performance. Personalizing customer's experience on your e-store with relevant product suggestions is critical for ensuring returning customers. Converting returning customers to loyal customers with targeted marketing campaigns helps you in increasing customer lifetime value.
The e-commerce solution should enable you to get detailed information on the customer purchase history, most valued customers, demographics of buyers, category-wise performance, best sellers and many more data points. These data points can be used effectively to retain and reach more customers. Leverage the power of actionable insights, uncover the most valuable customers and tap them to drive business success.
Expect your Technology Partner to Offer
Managed e-commerce solution to ensure that the store is up and running 24X7, also supported by readily available skilled resources for customization
A secured solution, which is scalable and flexible to meet your evolving business requirements
Works in sync with the existing setup and gives you a capability to integrate with your offline stores to deliver a great seamless experience to your customers
Captures the customer data and provides actionable insights so that your business grows faster
Add-on modules to ensure your taxation, advanced social engagement and advanced order processing needs are addressed
Select an Enterprise grade e-commerce solution that can match the standards your brand represents both with the solution capability and the features for tomorrow.