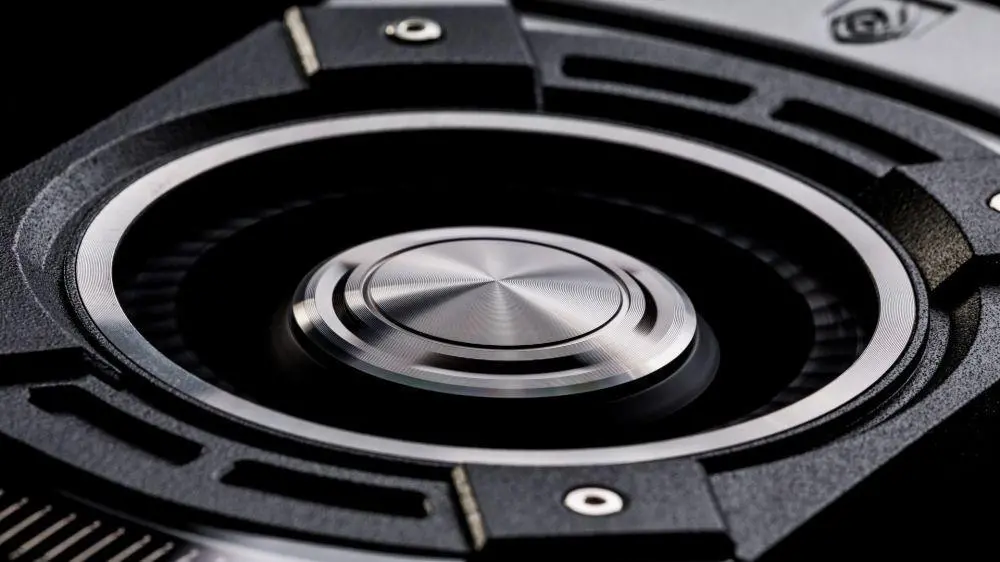 Imagine looking up to see Sir Richard Branson hovering above you. Surreal? Most definitely. Even more bizarre is the fact that Branson's dressed as Princess Leia and the Star Wars soundtrack is playing as he's holographically beamed onto his own tennis court. The music fades and Branson delivers a tongue-in-cheek parody, much to the surprise and delight of the rapt audience.
This was the scene at a retreat for entrepreneurs on Necker Island, Branson's private paradise in the Caribbean. Hosted by Branson in collaboration with Virgin Unite and Entrepreneurs Paradise, the retreat brought together the brightest, most innovative creatives across the globe.

The lady of the moment? Kristy Castleton, founder and MD of Rebel & Soul, an award-winning socially conscious brand experience agency based in Singapore. The avant-garde agency works with brands like Heineken, HSBC, Chanel, and MINI to create events that pack a punch. Think gamification and virtual reality mixed with pumping music and a free-flow bar.

Castleton's experience runs the gamut from boutique events to the London Olympics, Formula One Grands Prix, design weeks and festivals. With twenty years of experience under her belt, Castleton's making ripples across the seas with a unique approach to creating unforgettable brand experiences.

Case in point? The hologram not only captivated the audience, but also illustrated Castleton's INVOLVE methodology, a soon-to-be patented formula designed to create and deliver innovative solutions to an age-old brand problem – how to be memorable. Launched to great acclaim, the INVOLVE methodology was further brought to life through a visually stunning, three-dimensional, model of Necker Island.

In an era of digital disruption, we are subjected to thousands of branding messages competing for our attention. Often conflicting, some are subtle, whilst others are overt. The result? Sensory overload and extremely low memory recall.

Castleton says, "In a city on any given day, we are exposed to over 10,000 marketing messages. A study by Microsoft in 2016 showed that in the age of smartphones, our attention spans have decreased to a staggering 8 seconds. Getting people's attention and more importantly for a brand, keeping their attention long enough to engage the long-term memory is rare."

Our brains are incredible machines with the capacity to store about 250 million gigabytes. The biggest hard drive to date is 10,000 gigabytes, so why are we so lacking in the memory department? Is it that we can't remember things as well or that we choose not to? Is it because there are too many messages for us to focus on anything? Or are we all just lazier thanks to modern technology?

Castleton believes it's a combination of all these factors and sets out to explore whether it's possible to conceptualise and create experiences that stick in our memories. Doing this involved a bit of time travel.

Growing up in England, Castleton had an unconventional childhood, much of which she remembers in vivid detail.

"My father was a preacher and the church was an incredible event experience. To an inquisitive child, it was more playground than prayer. Playing the organ, making toys out of candle wax, and dressing up in silly costumes whilst dad told a story – this was my kind of event, my kind of playground."

Castleton elaborates, "Ultimately, my childhood playground was full of colours, imagination, unexpected events, stories, and connections. As a result, and despite being young, I remember a lot of it. I remember the names, faces, clothes, smells and conversations in detail."

"In contrast to my childhood, I remember so little of my playground today. I regularly have no idea where I put my keys or my mobile phone or what I watched on tv last night"

Was there a full-proof way to eliminate the 'chance' behind brand success and deliver those memories for her clients every time?

Castleton reflects, "I've always been a big advocate of live experiences as the strongest way to build trust between an audience and a brand but very few of the events I attended made it into my long-term memory. I wanted to understand why. I spent several years researching the psychology of consumer marketing, purchasing behaviour and the neuroscience of marketing."

Castleton started matching success stories to the way the human brain works, finding correlations that suggested she may be able to work on a formula, leading to the inception of INVOLVE.

"Historically, focus groups have been used to tell us what consumers like and don't like. This only plays on an individual's conscious thought. Neuroscience taps into the subconscious thought - what the individual is really thinking. The INVOLVE model takes this information and applies it to the marketing model, creating interactions that lead to long-term memory recall."

Storytelling is vital to creating an effective interaction. The start of a story builds the intrigue. This is the invite, the trailer, the first teaser around the brand or event.

Once you have intrigued the audience, you need to capture their attention.

Novelty is key. Ideas make maximum impact when they are new, unexpected, and surprising, like the hologram. When the brain detects this, it releases dopamine, activating our natural "save" button. Technology is one of the most powerful ways of doing this.

Castleton explains, "Our brains love 'new'. We're akin to crows and monkeys – anything shiny and you'll have our attention for more than a split second. Give the consumer the ability to interact with engaging technology and you have their attention for sufficient time to bank a long-term memory."

Another crucial ingredient is engaging the senses. One of the most successful Rebel & Soul events involved partnering with a two Michelin-starred chef to create a five-sense dinner for an Asia-Pacific bank. They designed a different sensory experience for each course.

"For sound, we engaged an orchestra playing bespoke music, an opera singer and a specialist violinist. For touch, the glassware played musical notes when you picked it up. For sight, we 3D mapped the roof with streams of water and crashing waves to compliment the seafood courses. For smell, aromatic molecular cocktails were served and fresh black truffle was grated at the tables. The feedback was that it was the best client event the guests had ever attended and the press gave it a glowing report too."

Yet another factor is interaction. Rebel & Soul gamify a lot of the brand interactions they create, giving people a bona fide reason to connect.

"We create games that reward interactions. The game gives people a reason to approach others, which makes everyone more comfortable. A lot of people fear approaching strangers at networking or business events. Our technology removes this barrier. At the last gamified networking session we held, we had 78% of attendees play the game and in the first hour alone, nearly 2000 interactions from 150 people", says Castleton.

Most event companies look at events as stand-alone briefs to which they respond with entertaining ideas for consumer engagement. In contrast, Rebel & Soul apply neuroscience and technology to ensure they create events with extremely high brand recall.

With a vision to drive event technology to be the new frontier of marketing in Asia, Castleton recently launched Calyx Technology to fill a gap in the Asia-Pacific market for state-of-the-art tech solutions. Their products range from event efficiency and revenue driving solutions such as RFID, to products that enhance engagement like mind-reading coffee machines, interactive art walls, three-dimensional models, and real-time holograms.

Since 2013 the Rebel part of the agency has conceptualised and activated events that stand out in 26 cities across 12 countries creating thousands of positive interactions for big name brands, private clients, and not-for-profit organisations. The Soul of the agency delivers positive interactions for those in need. For every positive interaction they generate for brands, the agency gives a positive impact to worthy causes.

Team Rebel also provides pro bono consultancy for local charities, not–for-profit organisations and initiatives including Billion Bricks, the Thomson Reuters Trust Forum, and Buy1Give1.

"Purpose is really important to the team and me. We believe that businesses can generate good just by doing what they do. In the last two years, we have created nearly half a million impacts across 8 projects."

"It gives the team a compelling reason to smile through the long days, nights, and weekends that go into creating the events that we do", says Castleton.

So, what else is in store for 2017? Castleton is about to launch her first solo book, "Positive Interactions – How to Create Memorable Brand Experiences". She has several speaking engagements lined up to discuss INVOLVE, is designing a series of high-tech sensory dinners, plans to launch Rebel Cinema, and has just conceptualised a world first interactive hologram for Heineken.

There's plenty in the pipeline and if you'd like to get in on the action, swing by the Rebel & Soul office. As you enter, there's a seemingly unassuming window with "Don't Look" written on it. Counting on reverse psychology, this is a piece of technology designed with facial recognition software that pays you a compliment if you look through it.

There's also an open door, a fully stocked bar and Castleton, who is a trained mixologist, happy to make you a cocktail and wax lyrical about projects past, present, and future, though she jokingly says, "I would love to tell you about our latest project… but then I'd have to kill you!" This much is clear – the future lies with event technology.
Find out more at www.rebelandsoul.com, www.facebook.com/rebelandsoul, and @rebelandsoulofficial. With every connection, Rebel & Soul donates a day's clean water for families in Ethiopia. This life-saving initiative reduces the child mortality rate and allows girls to receive an education, instead of spending their time collecting water.