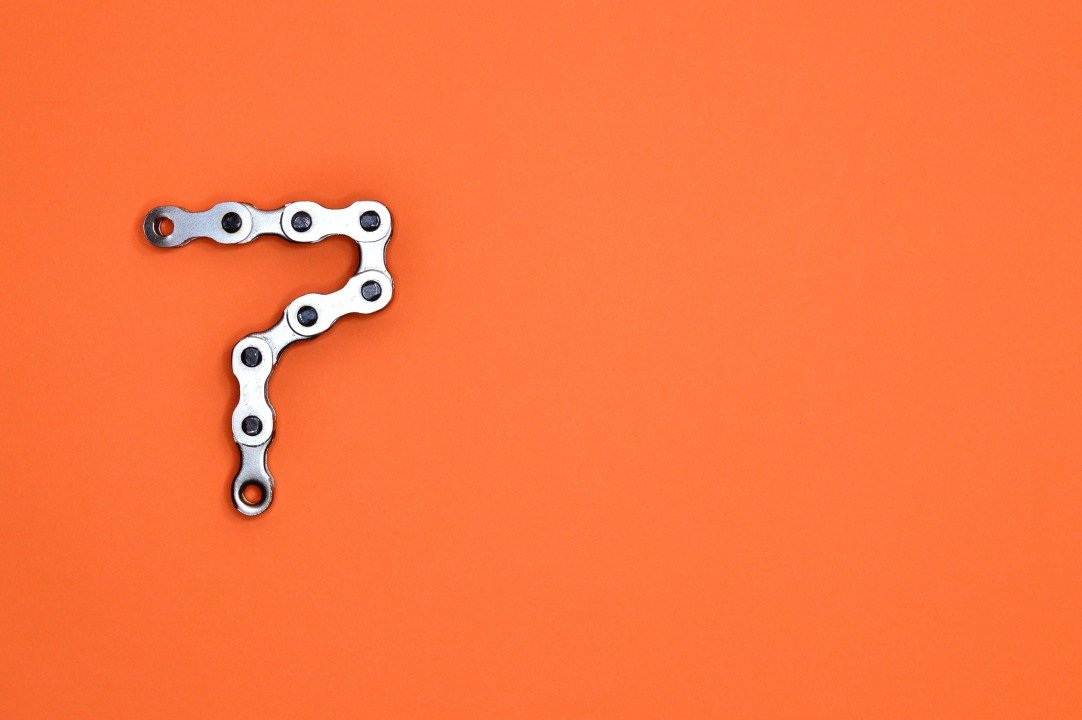 Shanelle Mullin, a marketer in her 2017 conversion XL blog post, gave a fascinating explanation on why she chose Slack over HipChat as a platform for online communication and messaging.
The reason was, Slack seemed to be everywhere. She used to use HipChat as a primary messaging and communication platform. Her preference changed to Slack because she read about Slack countless times on different mediums.
From high authority publications like TechCrunch, The Next Web, and Fast Company to everyone talking about it, Shanelle heard about Slack a lot more than HipChat making the app more familiar to her.
Shanelle wouldn't have chosen Slack if she didn't hear about it so often in a short period.
If you want to be successful in marketing, you must increase the visibility of your product and interactions with your customers.
Have You Ever Heard of The Rule of 7?
The rule of 7 is an old concept that originated during the advent of cable TV. The rule states that the customer needs to see your marketing message at least seven times before they decide to buy from you.
Yes, your prospects can view your marketing message more than seven times, but seven is the minimum. Once you cross the barrier of seven times, your prospect could remember you amidst all the marketing clutter on the web, helping you better results.
Why is the Rule of 7 Needed?
The rule of 7 is needed to overcome these seven hurdles:
Awareness- Your audience needs to know you exist; their first interaction with you isn't enough to leave a lasting impression. For you to stay longer in their subconscious mind, you need to increase the number of interactions you have with your potential customers.


Need- Your customer wouldn't always need your product or service. Maybe when they see your message the first time, there won't be any need to buy from you, but it won't be the case all the time. Keeping the interaction going would keep nurturing them and make them sales-ready when they get ready to buy from you.


Building trust- Now, that your prospect knows you exist, and they do have an idea about the kind of product you have. A prospect won't buy from you that easily. The reason being trust is not established that easily. We all encounter a lot of fake marketing messaging who make outrageous claims which would be far from the truth. You would be a genuine seller selling a great product, you know it, but your prospect doesn't unless you have more interactions with them.


Price- The price you offer, make sure you convey your value proposition effectively to your prospects. Unless they don't understand the kind of value, they will get buying your product or service, they won't buy from you.


Time- Now that the prospect has got a fair idea about who you are and what you do. From adjusting your pricing in their budget to taking time to set a meeting with you, it takes time. Prepare yourself to wait, and during that waiting period, keep the interaction with your prospect going.


Choices- It entirely depends on the kind of competition you have and the options you are offering.


Memory- You need to stay in the mind of your prospects. They might have every intention of buying from you, but what if they forget. That is why it is imperative to have regular interactions; that way, you stay fresh in the minds of the prospect.
The Psychology Behind Rule of 7
When you continue interactions regularly, you tend to stay in the minds of your prospects. People have an attention span of a mere eight seconds in today's digital era. They tend to forget and get easily distracted.
How do you learn a new language or a new skill?
Constant Practice and Repetition
The rule of 7 abides by it. You need to keep repeating the name of your brand before your prospects until they become familiar with it.
Having repeated interactions with customers make sales conversations easy. Ask any sales professional, and they will tell you, at what point did the prospect hear about the brand. It is a proven fact that better brand visibility leads to better sales.
The reason being these constant interactions generate awareness across multiple decision-makers which is extremely important when it comes to B2B marketing as there are numerous stakeholders involved. Put in serious efforts to make your brand look appealing to each type of decision-maker involved.
Also, if you take into account the duration of a B2B sales cycle, rule of 7 is extremely beneficial when it comes to maintaining your visibility for long periods. Apart from that, when you are in a state of continuous interactions with your prospects, you learn their pain points, and you would make efforts to resolve it through blogs, whitepapers, and case studies.
How Can B2B Marketers Capitalize Rule of 7?
B2B marketers can capitalize on rule no. 7 by ensuring interactions happen with prospects regularly and on the right platforms.
So, if the rule of seven comprises of encouraging repeat interactions with prospects, how do you do this?
Know who your customers are- Have a buyer persona made based on the behaviour of your ideal customer. You need to understand the characteristics of your target customer to get an idea about the platforms they use.


Create a roadmap- Have a clear roadmap on how you could make your brand visible in the eyes of your prospects. Based on the buyer persona, develop a roadmap on the kind of events they attend, the content they consume, and the websites they visit.


Leverage digital remarketing- As per Brafton, the average bounce rate is more than 60% for B2B websites. It means six out of 10 website visitors leave without browsing another page. Through digital remarketing on platforms like Google, Facebook, and LinkedIn, you can increase the visibility among your prospects. Not only is it a low-cost tactic but it is a great way to increase visibility among people who showed interest in your products or service.


Go digital- Leverage channels like Google, Facebook, Twitter, Instagram, and LinkedIn to make your brand visible among your potential customers. Make sure when you run ads, you target an audience based on your buyer persona.


Have a documented content marketing strategy- based on your buyer's lifecycle, draft a content marketing plan. A buyer goes through various stages before they finally decide to buy from you. Based on these stages, create content pieces that sync well at every step of the buyer's journey.


Amplify your content reach through paid campaigns- It is not the best content; instead, it is the most promoted content that wins the race of content marketing. Your content once posted will boost your SEO, but you can use it to do much more. Refurbish your old content to create social media posts and through paid campaigns, let it reach, a good number of people.


Leverage email marketing- Email marketing is a great way to have fruitful interactions with your prospects. You can leverage email to nurture your prospects at every stage of the buyer's cycle. Target prospects with relevant content based on the stage they are in and drive email marketing campaigns by offering premium content for free.
Doing these seven things can help you capitalize on rule no. 7. It will help you create excellent visibility for your brand, which in turn will lead to more searches, enquiries and eventually more sales.