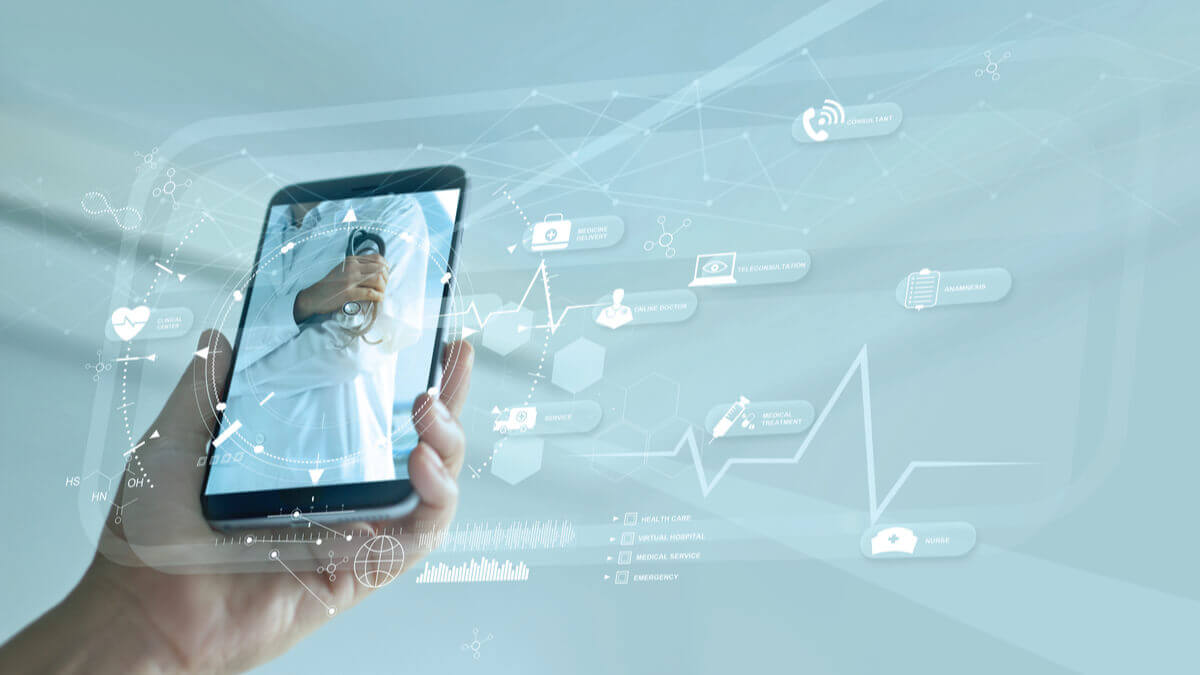 In an era of rapid technological advancements and evolving societal needs, the healthcare industry finds itself at the crossroads of transformation.
One of the most significant and commendable trends that has emerged in recent years is the relentless pursuit of making healthcare more accessible to all. This trend is not just a passing phase but a fundamental shift that has the potential to reshape the way healthcare is delivered, received, and experienced.
How many of you reading this right now cringe at the thought of going to your general practitioner for your yearly physical, your dentist for a simple cleaning, or your optometrist for a vision screening?
If so, you're not alone. Many individuals sit in the waiting room of whichever doctor they're visiting at the moment, wishing this could be done in any simpler way possible. They imagine what it would be like if, just like your job, you could do this remotely: log in to a computer and meet with your doctor from afar.
Well, this fantasy has always been a reality in some ways, but as of recently, it is absolutely authentic and attainable by the masses! Telemedicine is here en masse, and has staying power in ways never before seen. Now, thanks to the emergence of COVID-19 in the past few years, telemedicine is almost as common as remote work, online education, and family gatherings over Zoom.
Using my Hard Trend Methodology, where we identify future certainties that will happen and separate them from Soft Trends, or future maybes that are open to influence, I accurately predicted as far back as the early nineties that eventually, telemedicine would undoubtedly help cut healthcare costs, coining this industry as a "virtual hospital" of sorts.
But before I discuss how this was a fully predictable Hard Trend and how telemedicine will now bring with it even more Hard Trend future certainties sure to disrupt many working in healthcare if they don't use my Anticipatory Leader System to leverage it to their advantage, let's explore a brief history of telemedicine and define what it is exactly.
An Evolving Remote Science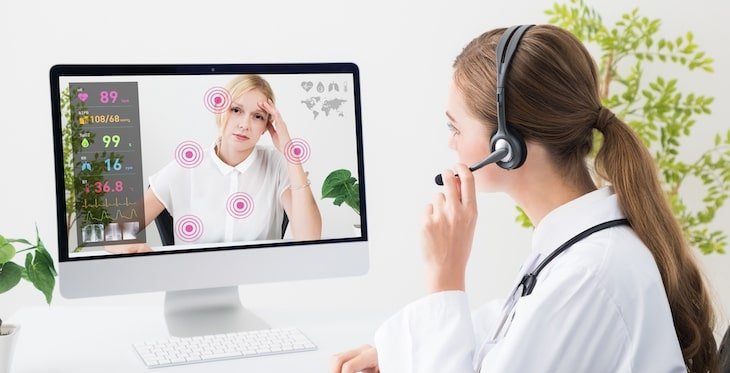 If we were to literally travel back in time to the early nineteen hundreds, confront a doctor and tell them that one day, we would conduct physical exams of patients via video phone calls on devices called computers, they would likely inspect your head for contusions from a fall!
However, little did they know, many were building the foundation for this concept of telemedicine at the time! While computers and video conferencing certainly did not exist, many doctors are known to have conducted medical examinations via radio to sailors on ships!
Even predating that, if the telephone has been around, doctors of all practices have been known to have to cut down on office visits by calling patients with results, or patients calling them to come to their home, known as "house calls."
Too often, we define "telemedicine" or "telehealth" as being done via video communication on a computer alone and base our understanding solely on that. This is because we are in a visually digitally disruptive era, whereas the disruptive technology of yesterday involved more audio- or mechanical-based disruptions. But it is important to remember that this difference in devices does not make them any less disruptive; identifying a Hard Trend as such is identifying technological advancements, whatever those may be.
Today's Telemedicine Is Visual
So where is telemedicine today, and what exactly defines "telemedicine" for us? Even prior to the coronavirus pandemic of 2020, there were many other reasons doctors of all fields implemented digital technology of today to conduct remote evaluations of patients.
For instance, the field of ophthalmology, which involves the diagnosis and treatment of diseases of the eyes, is more critical than most realize. Around the year 2014, many ophthalmologists began leveraging the Hard Trend of telemedicine by having technicians bring digital vision screening machines to community centers in underprivileged areas to scan for glaucoma and other eye diseases.
This was to aid those who cannot afford high insurance costs or simply do not have convenient access to ophthalmologists' offices. In using these machines, an ophthalmologist has the ability to inspect the patient's eye remotely from their office, watching either a live broadcast or pre-recorded capture of the inspection. Immediately, they can detect dangerous eye disease, potentially saving the patient's vision or their life altogether.
Long before COVID-19, telemedicine was implemented in any way possible to serve these underprivileged areas, as well as rural areas that are hours from the nearest clinic. But the crux of what telemedicine is for us today is visual: meeting with your doctor over video communication technology.
Also around the years 2013 and 2014, when I last wrote about this topic, there was an influx of non-emergency visits to the emergency room, clogging up the queue and causing chaos. Now, there are specialists who answer non-emergency virtual visits by concerned parents who aren't sure if their child's ailment merits rushing them to the ER, while on-hand and in-person physicians handle emergencies that most definitely need in-person care.
A Disruptive Future
The coronavirus pandemic of 2020 was a digital accelerator in and of itself; everyone needed to stay home or go virtual with their jobs and schooling. Telemedicine may have already been on an upward trajectory; this accelerated it even faster. Now that we are on the other side of the pandemic, many assumed the virtualization of many fields would subside back to pre-pandemic stats.
But the reality is, virtualization of everything will only increase. The benefits of telemedicine play a role in this, as previously mentioned in this blog; underprivileged and rural areas now have access to expert medical professionals by simply logging in to their computers or apps.
We are only moving forward, and disruptive digital technology is only going to accelerate faster every year thanks to the Three Digital Accelerators — computing/processing power, bandwidth, and storage. The world of telemedicine is directly to the benefit of the patients first and foremost, which means it can be disruptive for healthcare workers of all levels, especially if they are used to their own personal status quo.
How can these healthcare workers avoid being permanently displaced by telemedicine?
An Anticipatory Mindset as a Healthcare Professional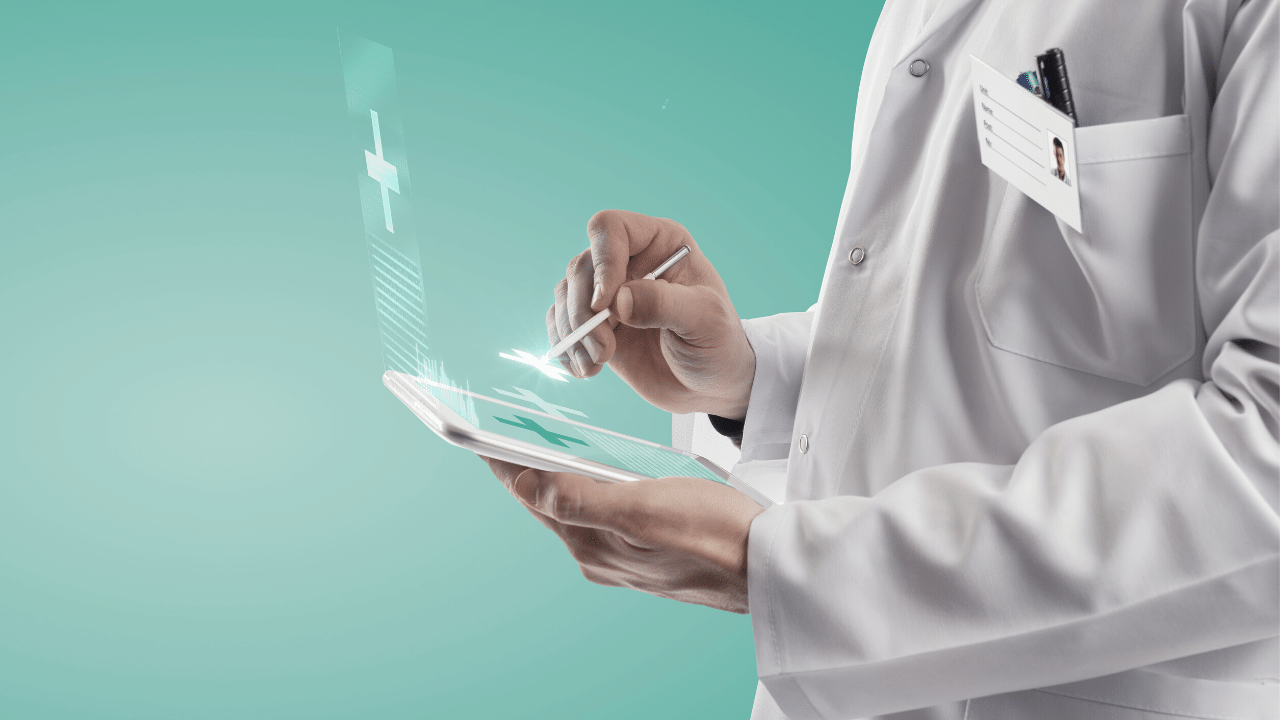 Much like any professional working or running a business in any industry, implementing an Anticipatory mindset is key in staying ahead of disruption. In medicine, becoming the positive disruptor and moving from success to significance is the best place to start. How can these disruptions better the patient experience?
Whether you're a top-tier neurosurgeon or a certified nursing assistant (CNA), an Anticipatory Leader in your area of practice will accept that as technology evolves, your role and duties will evolve with it. Consider the following when anticipating how your role will change:
What disruptive digital technology can you identify that has the potential to disrupt your specific duties? Remember: this is a Hard Trend that you cannot change.

What can you learn about said disruptive digital technology and how can you leverage it to your advantage? Conversely, this is a Soft Trend that you can influence.
It is also of value to note that we live in a Both/And world, especially in medicine. While just as many doctor visits can be made remote, there are other instances, such as the event of a broken bone, that cannot yet be remedied remotely.
Additionally, there is an art and science to everything. The human touch is always needed in medicine; you are the human in the equation, and your specific skills are irreplaceable like that of fine art. The technology is a mere tool that you can adapt to using, just as we've adapted to using a hammer and nails to help build a home as opposed to mud and sticks.