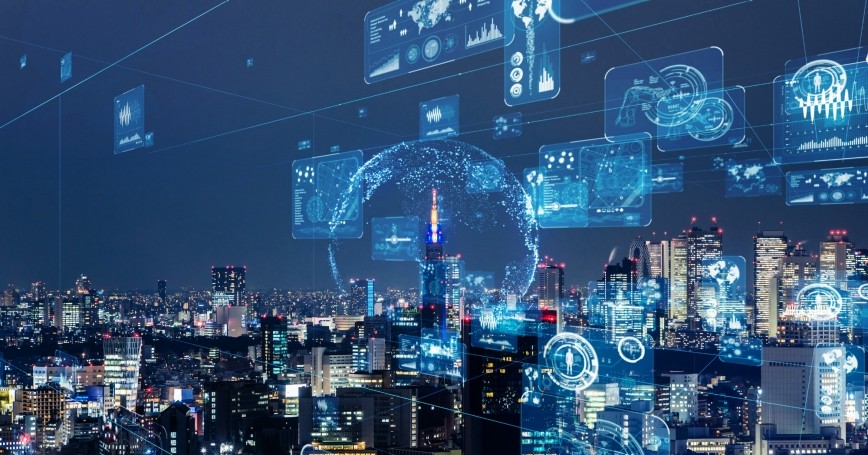 Despite the promise of a perfect lifestyle, 'smart' cities will end up becoming a sci-fi fantasy if some challenges are not resolved at the earliest.
With the help of sensors embedded in almost everything we see around, city designers and government officials are collecting real-time data to monitor our lifestyle. It is true that we all are desperately waiting for the emergence of 'smart cities', where everything will be high on precision. Imagine you live in a city where you get the best of facilities, such as 24/7 power and water supply, efficient transportation, no traffic congestion, smart governance, and a lush green environment. Impressive, right? Believe us when we tell you that this is just a glimpse of a smart city - our future city. Hence, to satisfy the growing needs of the ever-increasing population and to offer the best of amenities to everyone, we see that a lot of countries worldwide are readily making a huge investment in smart cities
However, there are several challenges that governments face while making cities 'smarter'. Hence, to make cities smart, efficient, and green, government authorities and city designers should first address the challenges that lie in the way of smart cities.
Challenges for Smart Cities

For the right infrastructure and planning of smart cities, it is essential that government officials work in a coordinated way. Sometimes it so happens that one officer may disagree with another government official. This should be resolved by preparing a set of regulations that every government body shall follow. Also, government officials should provide the necessary funds for integrating sensors and for leveraging advanced technologies for insights.
The second challenge is to have a team of highly-skilled professionals who can draw meaningful insights from real-time data gathered from IoT devices to make smarter and faster decisions. Sensors act as a bridge between the devices and government officials, collecting vast chunks of data in real-time. Hence, the third challenge is to have sufficient sensors available for 'things', devices, and objects around us.
Ways to Resolve the Challenges
Challenges for smart cities are many, and it is important that governments identify these challenges and find a suitable solution for making a city 'smarter,' well in time. Smart city planners and government officials should:
Develop an appropriate plan to create the right infrastructure that will help in making smart cities.
Monitor whether sufficient funds are available to develop the infrastructure
Build a skillful team of experts who can work on real-time data
Check whether any product or 'thing' is underutilized on the network
Encourage citizens for active participation in making smart cities
With the solutions proposed above, government officials and city thinkers can well address the challenges for smart cities, turning our sci-fi fantasy into a reality.