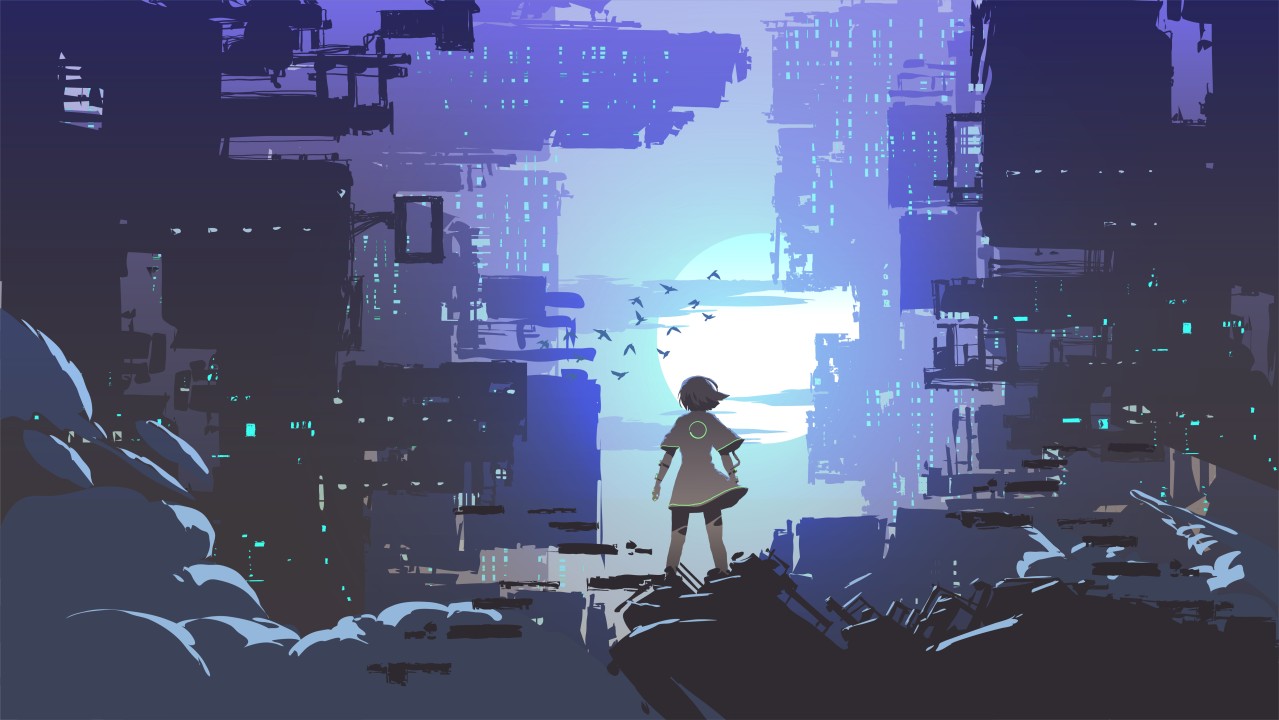 Over the last few months, I've found myself involved in a number of projects focused on what could probably be called Metaverse 1.0.
No, I'm not wandering around a futuristic landscape as some kind of cyberpunk ronin with light saber katanas, but I have been wandering around in the fundaments, the building blocks if you will, of what will likely be a workable shared world environment within the next ten years: digital twins, shared environments, drones, NLP, machine learning, graph technologies, decentralized identifiers, IoT, extended reality systems, geospatial tech, and so on. Most of it isn't actually all that glamorous: it's getting groups to agree to common definitions and protocols while still keeping enough autonomy to allow for innovation. It's the hard work of defining use cases, prioritizing research, keeping scope manageable on projects where you're literally trying to design shared universes.
One of the things that I've observed, however, is that we're not starting from scratch. The pandemic has, if anything, forced a lot of organizations to face some harsh realities. For starters, their walls are melting. There are millions of square feet of commercial real estate sitting barely utilized, with a few hardy souls working from the office while most toil away from home ... and by all indications, are fairly happy continuing to do so. This puts many corporate executives in the uncomfortable position of either continuing to pay for empty space even as real estate prices drop upon the hope that most of those employees will be coming back, or forcing everyone back to work at the risk of losing a significant percentage of their more senior workforce. There are, of course, pronouncements made in business channels about wanting to foster better corporate culture, but in reality, many CEOs are faced with a no-win situation here. The irony that they are likely making these decisions from home may not be lost on them, either.
The first working definition of a metaverse, stripped of all its gaming rhetoric, is that it is a shared world context where distributed people can meet and collaborate in a virtual environment. Parse that definition out, and what emerges should sound familiar: Common working documents, presentations, spreadsheets, and similar "office" documents are available in Sharepoint or, more recently, Github, with attached version control, can readily be searched via any number of increasingly sophisticated engines, and can be edited on the fly simultaneously from anywhere.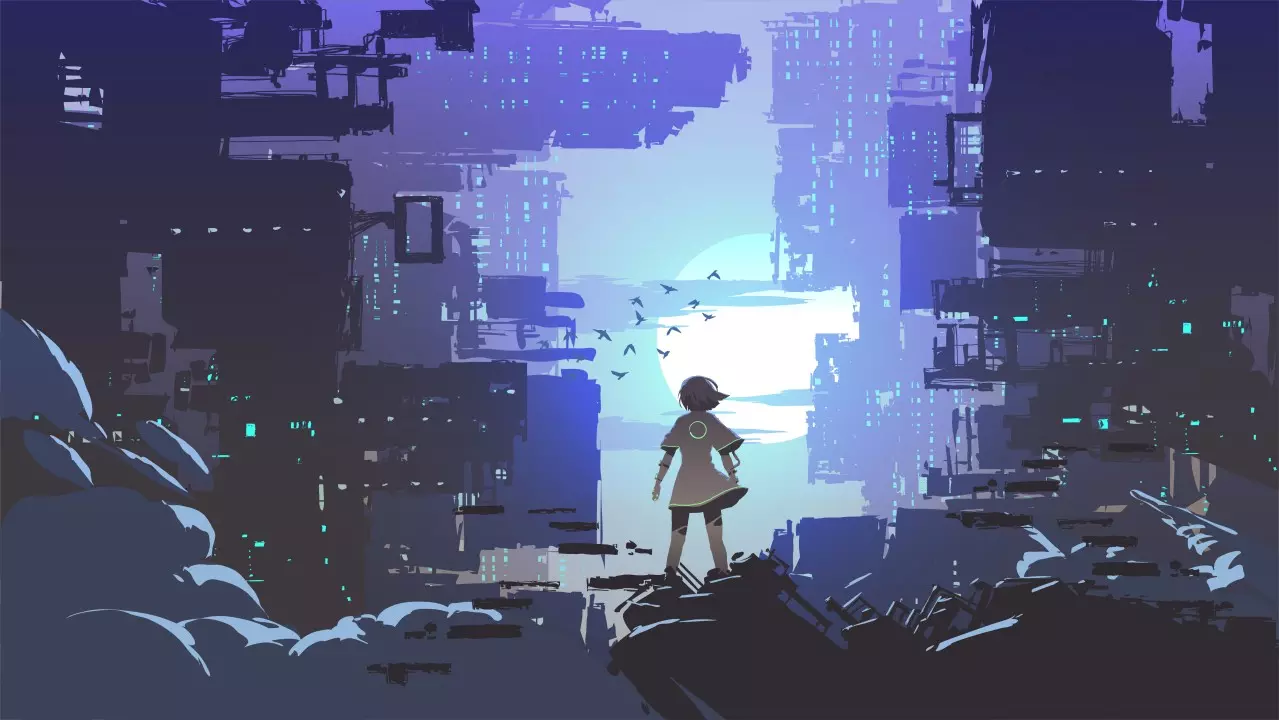 Adobe Stock Art. Miyasaki Inspired, I Suspect.


Video conferencing has become so commonplace that no one really stops to think about how radical a shift it is for meetings to pull together people from across the planet, with full transcription services available, generating action items and working documents via natural language processing systems. Auto-green screen systems allow people to be in any environment they wish to be, and increasingly are making use of avatars to represent them when they are sitting at the screen in their underwear. Wireframes, models, and designs are put together by all parties using networked applications then integrated into the corpus of the organization.
Invoices are retrieved, submitted, scanned by AI, checked by a human in the loop, then fulfilled, with nay a piece of paper anywhere. Contracts are ironed out in these calls, literally generated in response to the ebb and flow of conversation, submitted for review by the legal team over networks, then signed with digital, cryptographically secure signatures. It is funny that the way to finally create a paperless office was to remove the office.
The shop floor isn't quite virtual yet, but it's not far off. Those self-same items that were created by the remote designers as STI files are integrated into virtual testing environments and tested for stresses, strains, and chemical wear even while still virtual. Eventually, the prototypes are sent to a 3D printer, tested again, then reprinted or created into a mold for specialized production. We're still about twenty years out from having a completely automated manufacturing capability, but a significant percentage of the supply chain has already been reduced - with that percentage growing as vulnerabilities to real supply chains become more and more evident over time.
Indeed, I find it interesting indeed that when those who are most in favor of bringing the workers back to the office are asked what precisely the benefits of doing so, there's a lot of hemming and hawing about water coolers, corporate culture, and the benefits of physical proximity. I very seldom hear anyone who is talking about the return mentioning having to spend half-an-hour trying to find that last parking space located near the trash bin on the far side of the parking lot, bad java, running from one end of the building with an open laptop to the other in order to make back-to-back meetings, the culinary pleasures of the campus cafeteria, the missed smell of burnt microwave popcorn, colleagues screaming over the phones to their ex-wives, non-existent wi-fi while every network cable in the building has disappeared, Phil from Sales putting the moves on all the female staff while stealing their best ideas, watching the embarrassing walk of shame of someone who was fired for failing to meet a 60 hr a week programming marathon to design a fully sentient coffee machine using Windows 2000 as he is escorted out by security, or all those other wonderful definitions of "corporate culture".
No, we're not at the stage where your Elf Sorceress Diana can take on Phil the Barbarian in the Pits of Presentation Doom before the baleful eyes of High King CEO Hawkings, but that scenario, while fun to contemplate, is not really what the Metaverse is about. Ultimately, the metaverse is about both augmenting our physical space and reducing or eliminating that physical space as a constraint in business, government, or education. What this means is that there will be no defining moment when the metaverse was born, no Metaverse branded products (not that marketers haven't already started trying).
Instead, over the next decade, we will see an evolving synthetic platform, one where people innovate and find common ground, where work ceases to be a place where you go and simply becomes something that you do, and I suspect where the distinction between worker and boss will become blurrier with each passing year. It will cause some deep social problems even as it solves others - the twentieth century was dominated by the salesman, the twenty-first century will be dominated by the technologist, and the power struggles between these two factions are already playing out today.
In the end, I suspect the technologists will win, not through any inherent goodness but simply because cultural momentum has been going that way for a while. I noted recently someone talking about the consumer Metaverse, and it occurred to me how Twentieth Century that perspective was. Twenty years from now, that distinction will be far more meaningless it is even than today because the producers and the consumers will be indistinguishable. A time will come when Diana will defeat Phil in mortal (well virtually mortal) combat to win that new contract, Phil in his mother's basement in Cleveland, Diana from the coffee-shop overlooking the Puget Sound, with nary a consumer or producer in sight.
Oh, and if anyone asks, my coffee maker machine has just rechristened itself as the High Temple of the Stellar Stag. Stupid AI module.
Kurt Cagle is a writer and metaverse consultant living in Seattle. He writes The Cagle Report on Linked In and is the managing editor for TechTarget's Data Science Central. He is preparing his first full novel Storm Clouds for release in January 2021 on Amazon.