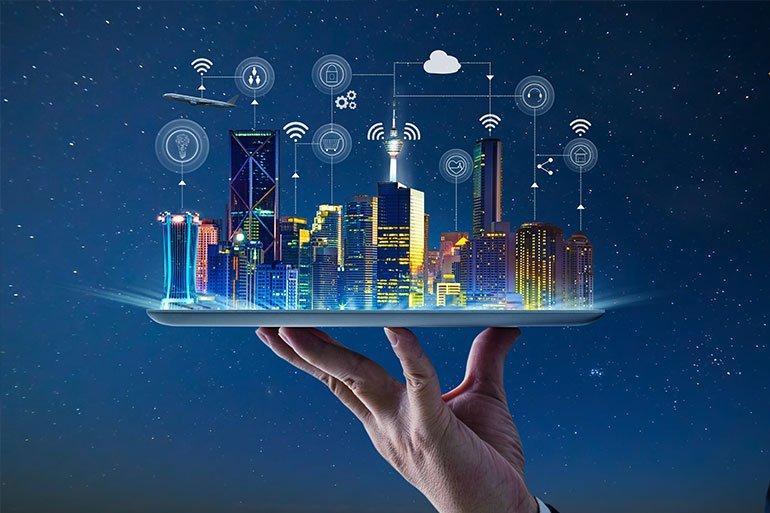 The advancements in information and the expansion of technology are the key forces driving IoT. The last time when the world witnessed a path breaking innovation was in the year 1995. Cell phones introduced in that year facilitated a global technological shift. Then came along the Internet, which changed the way we acquire information, by speeding up the process drastically.
IoT, introduced on the same lines, is the new game changer for businesses and individuals, and is considered to be the fourth industrial revolution by experts and scientists. However, a revolution is always triggered by the rise and demand of certain driving factors. Similarly, IoT and its development are also backed by certain key components. Thus, if organizations want to prosper with IoT, they need to consider who and what is driving IoT and its innovation.
What is IoT?
IoT or the Internet of Things is the interconnection of various devices, machines, or appliances that generate data. IoT includes the connectivity of non-traditional devices, like vehicles, house appliances, smartphones, and smart gadgets, that have electronic sensors and software embedded in their core systems. The underlying aim of IoT is not just to create data, but also to extract valuable insights and information from the data generated by these devices. Various industries, governments, and consumers to serve their needs can then effectively deploy these insights.
Why the Need to Drive IoT?
The need for driving IoT innovation was felt by organizations due to the continuous evolution of technology. Today, everything is completely digital. Consumers are always online and want to stay updated with the latest technological developments. This responsibility automatically falls on the shoulders of businesses, as a business runs on the needs and demands of a consumer. Besides, there is no way organizations can stick to traditional technology and expect profits. They need to evolve with the changing trends and find new and creative ways for enabling success and innovation. However, the ultimate need for enterprises to drive IoT is to enhance operational efficiency, mitigate risks, improve functional visibility, ensure maximum customer engagement, increase revenue streams, and tap into potential opportunities for growth. All these factors can be improved by the real-time information and insights provided by IoT connected things and devices.
What are the Forces Driving IoT?
Behind the storm created by IoT are its driving forces - forces not to be underestimated, but to be taken into careful consideration if organizations want to ensure proliferation. The key forces that are driving research and application of IoT are:
Connectivity
An increase in connectivity is a key factor that drives the innovation of IoT. A vast array of devices, machines, and appliances has facilitated the growth of IoT. More importantly, the sensors that are embedded and integrated into the processes of these devices are what allow corporations to unlock new opportunities.
Cloud computing
An increase in connectivity consequently increases the volume of data available. However, since information is now inexpensive and freely available, companies do not hesitate to invest in processing systems. With storage costs reducing but data increasing, technologists are now devising new ways for the storage and retention of data. Enter cloud computing that stores vast amounts of data and information on Internet repositories. With more space for information storage, organizations are now realizing the importance of investing in IoT.
Marketing automation The real-time insights and information garnered from IoT are creating networks of knowledge and solutions about customer preferences, buying patterns, and market trends. This, in turn, increases the scope for the development of software, products, and services that are capable of automating core customer and marketing processes. Thus, the need for automating marketing is becoming a potent force for driving IoT.
The confluence of the changing technological trends is what assists in driving IoT and its innovation. To ensure that they don't get left behind, organizations must expand their horizons and look out to combine information technology with their current business operations.