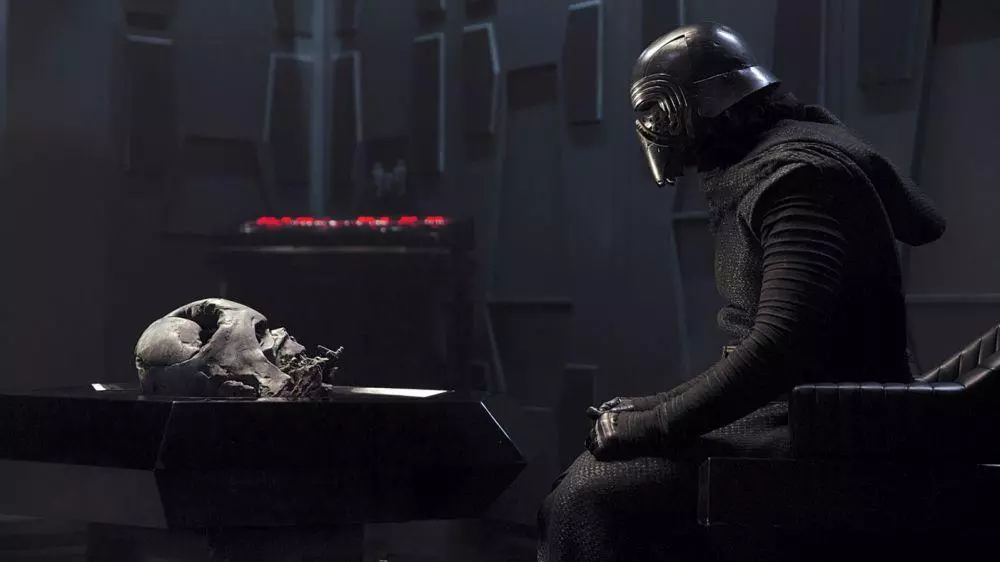 Both Jedi and Sith blood flowed within the veins of Kylo Ren, causing the conflicted young man to suffer deep psychological torment. Unlike his emotionally restrained grandpapa Darth Vader, Ren's shame-based anguish drove him to petulant temper tantrums and fits of rage. These violent outbursts usually followed news of costly product development errors that caused scrap, rework and shipping delays on the First Order's new battle station.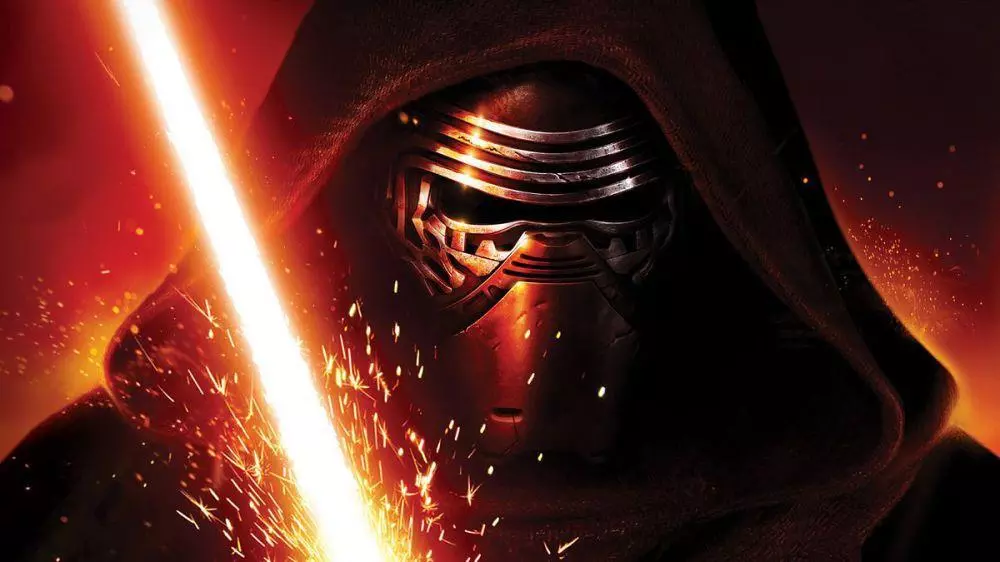 The Supreme Leader Snoke, who manipulated Ren to serve the First Order, would meet him weekly for one-on-one lunches at Red Lobster to discuss the planet-destroying battle station's product development status. Snoke was surprised to discover that Ren was not only conflicted between the Force and the Dark Side, but also the choice between intelligent versus non-intelligent part numbering schemes.

Unfortunately for the First Order, Ren was ultimately seduced by the misnomer "intelligent" part numbering.

Snoke was shocked to discover that Ren had made a unilateral decision to recommend to the product development team to use an intelligent part numbering scheme when creating the battle station. Ren, who didn't have the experience of the Supreme Leader, didn't realize that with intelligent part numbering, manufacturers lose flexibility as they are forced into the conundrum of having to know everything about a part before even creating a part number; this leads to production delays and quality failure risk.

"I told Ren that the First Order always prefers to implement a non-intelligent part numbering system due to its flexibility and simplicity," says Snoke. "But it appears Ren assumed he knew more than me — I mean, hey, I'm only The Supreme Leader. I also pointed out that Arena Solutions, our cloud-based all-in-one product lifecycle solution provider and trusted problem-solver for product development, also recommends non-intelligent part numbering schemes."

Ren also didn't realize that an intelligent part numbering system is only meaningful within the company that implements it. Another company would struggle to understand the process even when both companies are naming identical parts.

"So even if a user used an intelligent part numbering scheme at the Galactic Empire and then moved to the New Order, they would still have a long learning curve to assimilate the new intelligent part numbering system because they are always unique and specific to each company," says Snoke. "An intelligent part numbering scheme is going to break down and fail eventually."

Upon learning the flaws behind cumbersome intelligent part numbering schemes and risks it posed to the battle station's new product introduction process, Ren gave Snoke a pinched smile, quietly peppered his lips with his napkin, and excused himself to the bathroom. In a blind fit of rage, he proceeded to trash the entire restroom, smashing stall walls, breaking mirrors, slashing the soap dispenser and even halving the toilet with his homemade lightsaber. When he returned to the table, he sat back down, nonchalantly brushed back his hair, and asked how Snoke liked his steak.

A few minutes later, the restaurant manager came over to the table and asked to speak to Ren privately. "I have no way of proving that you just trashed our bathroom, but your cape is covered with drywall and you've been dragging wet toilet paper," said the manager sternly. "I'm going to have to ask you to leave before I call the cops."

For Snoke, this incident was embarrassing. Red Lobster was the Supreme Leader's favorite restaurant, and he had cultivated a personal relationship with several of the wait staff.

"I told Ren I'm running a business here and while we promote evil — and I appreciate his passion — the First Order doesn't condone these outbursts of emotion," says Snoke. "Get a grip and don't use intelligent part numbering again or you're going to end up meeting with human resources."

Ren, who once earned the nickname "Jedi Killer" for brutalizing Luke Skywalker's attempt to rebuild the Jedi Order, was now known by the bros around the watercooler at First Order as the "Bathroom Killer" for completely destroying that Red Lobster commode.

Although Ren is the son of Han Solo and Princess Leia, he saw Snoke as his true mentor and learned a valuable lesson from his evil master: non-intelligent part numbering is a much better best practice than intelligent part numbering.

"I told Ren that with non-intelligent part number, we aren't getting rid of the intelligence within a part, we're just shifting the intelligence from the part number to category-specific attributes," says Snope. "Remember: it's also a best practice supported by Arena Solutions."

To learn more about part numbering, download this eBook.


I am looking for new opportunities and offer a full complement of strategic, creative and interactive marketing content creation services designed to help your business grow. I'm available for consulting gigs and look forward to helping your company maximize marketing results. Contact me at ukulelekid@aol.com or call 415-699-6910.