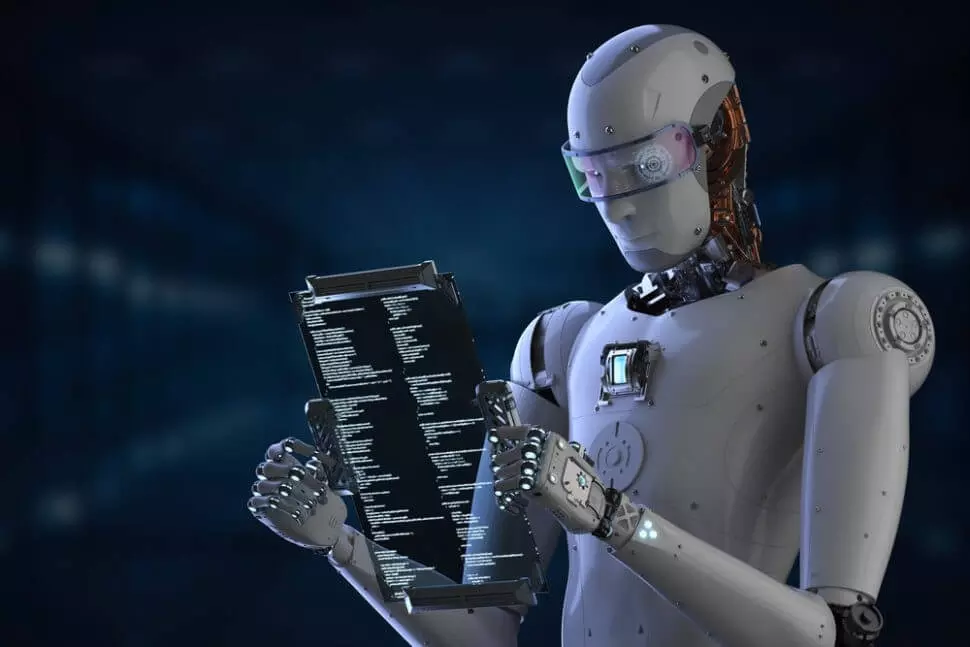 Artificial intelligence (AI) is crucial to combat the spread of misinformation and propaganda on the internet.
Why We Need Artificial Intelligence to Prevent Fake News?
AI is able to analyze and quantify an enormous amounts of information generated daily on a scale that's impossible for humans, ultimately, it's up to us to be part of the process of fact-checking to inform people worldwide.
In 2021, the risk of a global pandemic suddenly became a new reality for all and everybody.
We are systematically fed by biased, mis- and dis- information. The big tech digital platforms such as Google, Facebook, Baidu or Tencent should do more to tackle fake news and cyber propaganda.
The Importance of a Global Artificial Intelligence in the Pandemic Era
Global AI Platform (GAIP) is designed to monitor the world's states of affairs in real time making predictions about future events based on the world's causal model enriched with real world's statistics by analysis of world news, megatrends and global threats and risks.
It is also to apply global trends analysis, with reversal megatrends/risks included, to predict future world events, as trends that have a causal effect on a global scale.
Global AI Platform features causal machine learning algorithms, as deep causal neural networks of various architectures, to forecast all the possible future scenarios, where nodes and edges represent causal factors/variables/events/ and causal relationships/processes/mechanisms/paths/functions, respectively.
A reversible nonlinear cyclical causal model could be defined as the joint distribution P(O, P, X) over a set of Causal DNN outputs O, inputs P, and intermediate causal variables X, where controlled megatrends are weighted inputs, intermediate variables are the set of all processing units/neurons/functions/megatrends, and the causal effects as possible future world events are output predictions with feedback causal influences. It is modelled as a complete deep forward and backward neural network with all possible causal path topologies.
Combining the reasoning power of symbolic AI systems with the pattern recognition power of ML neural networks, the Real/Causal AI system should be able to identify causal variables and separate their effects on the environment.
Note that the majority of current successes of ML reduce to large scale pattern recognition on suitably collected independent and identically distributed (i.i.d.) data. It supposes that random observations in a problem space are independent of each other and have a constant probability of occurring. The assumption is that, with many examples, the ML model will be trained or schooled to encode the general distribution of the problem into its parameters, while in the real world, distributions often change due to the dynamic characters of environments that cannot be considered and controlled in the fixed training data.
"Generalizing well outside the i.i.d. setting requires learning not mere statistical associations between variables, but an underlying causal model." So, develop a causal machine learning model that can predict outcomes based on real regularities instead of statistical regularities. It is not surprising that during the coronavirus pandemic, machine learning systems began to fail as trained on statistical regularities instead of causal relations.
The Causal DNN implies interactions with the world, as manipulations and interventions in the world, and causal understanding, by explaining "What changes can be made to the input for the output to change or un-change the world?"
Redefining Global News
"News" means new information created by news makers and spread by news aggregators (feed aggregators, feed readers, news readers, RSS reader, or aggregators), news agencies and publishers to retail consumers via different communication media, newspapers, radio, television, mobile phone, or the internet.
Common topics for news reports include war, government, politics, education, health, the environment, economy, business, fashion, and entertainment, as sports events, unusual events, or scandals, crime, disasters, and violence.
There is a need in a standard global news-ontology as a world's information classification, taxonomy, typology, metadata, controlled vocabularies, or Intelligent Information Interchange Model. Presently, global and local news is categorized without any inherent order and system. In online media, the news ontology is used to represent the news items' profiles and the users' profiles; the content-based filter will measure the similarity between the two profiles to determine the level of relevancy of each item to each user.
There is the IPCC's News Categories Taxonomy for the Media. Its Subject Codes is the original IPTC subject taxonomy, with a focus on text, consisting of about 1,400 terms structured into 3 levels, Subject, SubjectMatter and SubjectDetail. Some of the first (Subject) level concepts of the IPTC Subject codes taxonomy are Sport, Politics, Economy, Education, Health and Science and Technology. Some of the second (SubjectMatter) level concepts of Politics are Election, Diplomacy, Defense, Government, and Parties. Some of the third level (SubjectDetail) concepts of Diplomacy are Summit, International Relations and Peace Negotiations.
Used by the world's leading news organisations, the IPTC News Architecture is a high-level framework for the news ecosystem, defining the concepts, relationships and processes that power news creation, distribution and consumption.
At best, it could include science and technology, as in BBC World News, Google News or more innovative, BBN Times.
Today's global news system lacks objectivity and neutrality and is used by powerful governments to promote national interests and conduct cyber, economic, political and information warfare. It fails to contribute to better knowing our ever-changing dynamic world with all its diversity and integrity, uncertainty and complexity.
The GAIP is aimed to help navigate our extremely uncertain world, organizing the world's information to make sense of it in terms of intelligence and knowledge, forecasting and decision, value and objectivity, truth and transparency, unity and integrity.
Global Megatrends
BlackRock, PricewaterhouseCoopers, and Ernst & Young, e.g., identify the following megatrends as global opportunities or global risks and threats:
Technological progress, esp. in the internet domain
Demographic change
Public administration and Governance
Social change
Rapid global urbanisation
Climate change
Resource depletion
Emerging markets
Deepfakes and other synthetic media
Global pandemics, esp. the new coronavirus, COVID-19; Microbiomes and synthetic biology
Megatrends are modelled as dynamic causal variables, where each one could be a cause or effect, as independent or dependent variables, intervention or outcome variables, mediators or moderators, covariates or confounders.
The Real AI Technology moderates and mediates as the general purpose technology all the rest megatrends, determining their growth size, direction and relationships.
Today's Global Risks
The Global Risks Perception Survey (GRPS) describes Economic, Environmental, Geopolitical, Societal, and Technological critical threats to our world.
Infectious diseases 58.0
Livelihood crises 55.1
Extreme weather events 52.7
Cybersecurity failure 39.0
Digital inequality 38.3
Prolonged stagnation 38.3
Terrorist attacks 37.8
Youth disillusionment 36.4
Social cohesion erosion 35.6
Human environmental damage 35.6
Asset bubble burst 53.3
IT infrastructure breakdown 53.3
Price instability 52.9
Commodity shocks 52.7
Debt crises 52.3
Interstate relations fracture 50.7
Interstate conflict 49.5
Cybersecurity failure 49.0
Tech governance failure 48.1
Resource geopolitization 47.9
Weapons of mass destruction 62.7
State collapse 51.8
Biodiversity loss 51.2
Adverse tech advances 50.2
Natural resource crises 43.9
Social security collapse 43.4
Multilateralism collapse 39.8
Industry collapse 39.7
Climate action failure 38.3
Backlash against science 37.8
Conclusion
Artificial intelligence can help politicians, traders, journalists, decision makers, business leaders and every single individual digest information accurately in an unbiased way.
In order to make critical decisions in life, we require proven facts with scientific evidence.
Robots and humans can work together to make our world a better place.