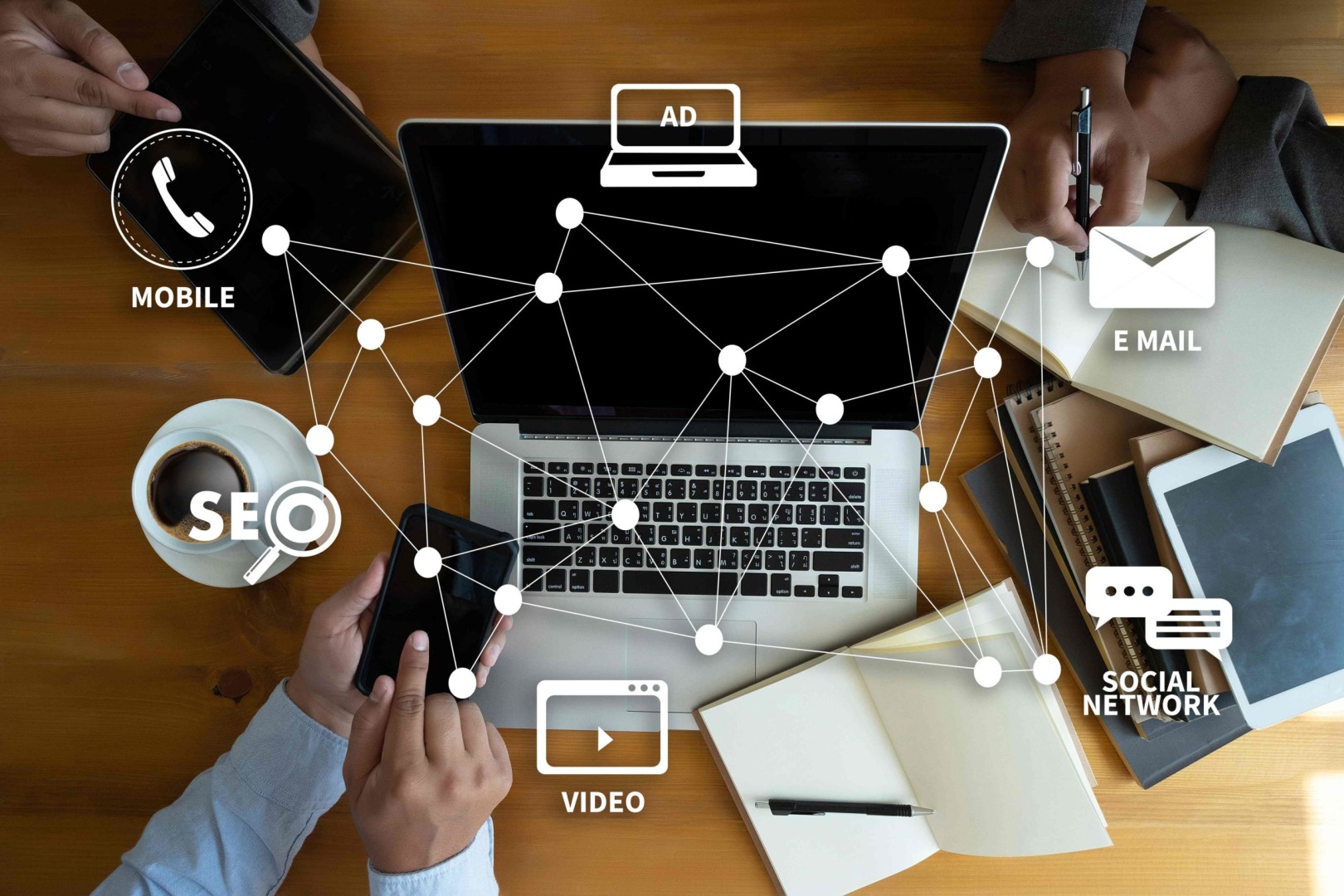 Digital marketing is constantly evolving as technology and consumer behaviour change.
In recent years, there have been several key trends that have shaped the digital marketing landscape.
1. Personalization

With the amount of data available to businesses, it has become increasingly easy to personalize marketing efforts to specific segments of customers. This can be done through targeted ads, personalized email campaigns, and even personalized landing pages.
2. Influencer Marketing
Influencer marketing is a form of social media marketing that involves partnering with popular individuals or groups in order to promote a product or service. This can be highly effective, as influencers often have a large and engaged following that trusts their recommendations.
3. Artificial Intelligence (AI) and Machine Learning (ML)
AI and ML are becoming increasingly important in digital marketing, as they can be used to automate repetitive tasks and make data-driven decisions. For example, AI-powered chatbots can help businesses interact with customers in real-time, and ML algorithms can be used to optimize ad campaigns.
4. Video Content
Video is becoming an increasingly popular form of content, and businesses are using it in a variety of ways. For example, live video streaming, explainer videos, and short, attention-grabbing videos have become a staple of social media marketing.
5. Voice Search Optimization
With the rise of virtual assistants like Amazon Alexa and Google Assistant, voice search is becoming more and more popular. As a result, businesses need to ensure that their websites and content are optimized for voice search in order to remain visible in search results.
6. Interactive Content
Interactive content is a way of engaging with customers by allowing them to interact with a product or service. This can include things like quizzes, polls, and interactive infographics.
7. Micro-moments
Micro-moments refer to the small, everyday moments when people turn to their devices to learn something, do something, discover something or buy something. Businesses can focus on these micro-moments by creating ads that are relevant to the customer's immediate needs and desires.
8. Immersive Experience
With the advancement of technology, businesses are creating more and more immersive experiences for their customers. This can include virtual reality, augmented reality, and other interactive experiences.
9. Micro-Influencers
Micro-influencers are influencers with a smaller following but with a higher engagement and credibility rate. They are becoming more popular as a cost-effective alternative to traditional influencer marketing.
10. Social Media Stories
Social media stories are short, ephemeral videos or photos that disappear after 24 hours. They are becoming increasingly popular as a way for businesses to engage with customers and showcase their products or services in a more casual and personal way.

Personalization, Influencer marketing, AI and ML, video content, voice search optimization, interactive content, micro-moments, immersive experiences, micro-influencers, and social media stories are the latest trends in digital marketing. Businesses need to be aware of these trends in order to stay competitive and connect with their customers in new and meaningful ways.