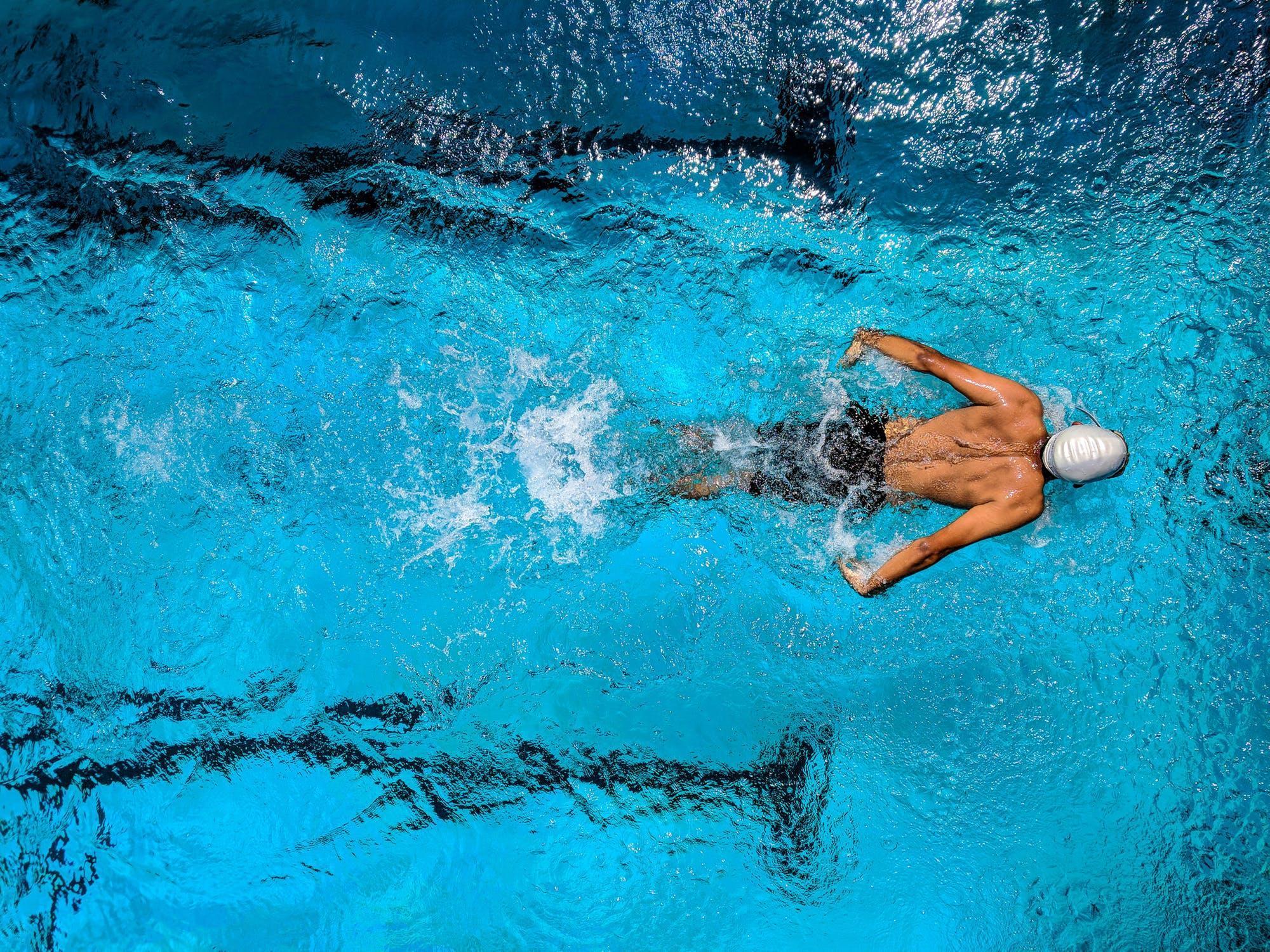 Being an athlete often isn't enough for most athletes - athletes tend to want to be the very best they can be at any given time. This means improving consistently over time, and finding ways to get better even when it feels as if you've hit a plateau. Below, you'll find 11 ways to become a better athlete. Whether you're just getting started or you've been into sports for a while, the ideas here can help you.
1. Focus On Effective Goal Setting
Start by effective goal setting. The idea of effective goal setting is that you actually achieve the goals that you set. You set goals that you can easily break down into baby steps, and you make them measurable, as well as both long and short term. This makes all the difference. Being vague about your goals, or only having one type of goal, is not a good idea.
When you set smart goals, you'll be able to achieve every goal you set.
2. Eat A Diet That Supports Your Training
If you want to be a better athlete, you need to eat food that is going to support you. The type of food matters, as well as the amount. If you're training rigorously for a competition or something similar, then you're going to need to make sure you eat a lot of food to support your training. Make sure you're eating a balanced diet with a good amount of protein, fats, and carbs. Eating plenty of carbs is crucial when training as an athlete. However, your individual goals will vary. Don't forget to eat plenty of fruits and vegetables in your quest to become a better athlete. Your health is important, not just your performance.
3. Continue Practicing The Basics
You are never too good to stop practicing the basics. Make sure you put emphasis on the basics, perfecting them at every opportunity. One of the worst things an athlete can do is overcomplicate training, and believe they are too advanced to continue doing what they did when they started out. If you're a bodybuilder, you're always going to have opportunities to perfect your bench press and your squat. Don't get too caught up in your arnold presses and your single leg glute bridges.
4. Visualize What You Want To Achieve
A method that many athletes and coaches swear by is visualization. If you can visualize what you'd like to achieve and do it regularly, it's only a matter of time before you recreate that vision. The brain can't tell the difference between an imagined experience and a real one. If you repeat the image of yourself achieving that goal over and over again in your head, you will get better, and you will achieve it.
5. Cross-Train
Cross training is crucial. You can have a strong base in your sport but still need to cross train. This promotes recovery, improves your fitness, and can help you to avoid injury. If you're a bodybuilder, don't be afraid to try yoga or swimming. If you play netball, don't be afraid to look into The English Football Leagues and see if you fancy trying a game for yourself. Venture outside of your sport every once in a while and focus on overall strength, flexibility, balance, endurance, and health.
6. Find Ways To Track Your Stats And Achievements
Make sure you have ways of tracking your stats and achievements that spur you on and help you to get better. You could purchase a pair of smart scales, invest in a fitness tracker or heart rate monitor, or even just create a chart on a spreadsheet to track things like your speed and strength. Writing it down is also an option - it doesn't have to be complicated.
7. Be Present In The Moment When You Train
Make sure you are present when you train. Learning to stay in the moment is a skill, and one you should practice. It'll be valuable in your training and in your everyday life. Showing up isn't all you need to do! Focus carefully on each movement you make, and how your body feels. If you're working a muscle, focus on that muscle. Focus on your breathing. Really get in touch with your body and the moment.
8. Get A Coach ASAP
If you haven't already got a coach, get one. They will be able to look at you objectively and help you to improve. Sometimes, getting a professional outsider's opinion can be just what you need.
9. Stay Humble No Matter What
Being a better athlete isn't always about performance. Staying humble is also important. You could be the best athlete ever, but if you throw your toys out of the pram when something doesn't go your way, people won't want to be around you, help you, or cheer you on. You might be the best now, but that doesn't mean you will be in the future. Things can change, so it's important to stay humble.


10. Get Involved In Your Community
When you get involved in the sport community, you make it part of your identity. There's nothing quite like feeling like you belong somewhere. Although other people may be your competition, competition can be healthy. You may be able to swap advice and make meaningful relationships.
11. Aim To Be Better Than You Were Yesterday
If you want to become a better athlete, you need to be better than you were yesterday - and aim for this every day. Aim for an extra rep, or even an extra second. All you have to do is be better than you were yesterday - it's that simple. There's no need to compare yourself to any body else when you have this mindset.
Now you have these 11 ways to become a better athlete, start putting them into practice and you'll quickly see how they can help you to be and perform your best. Do you have any advice for athletes reading this? Leave a comment below. Thanks for reading and come back soon!