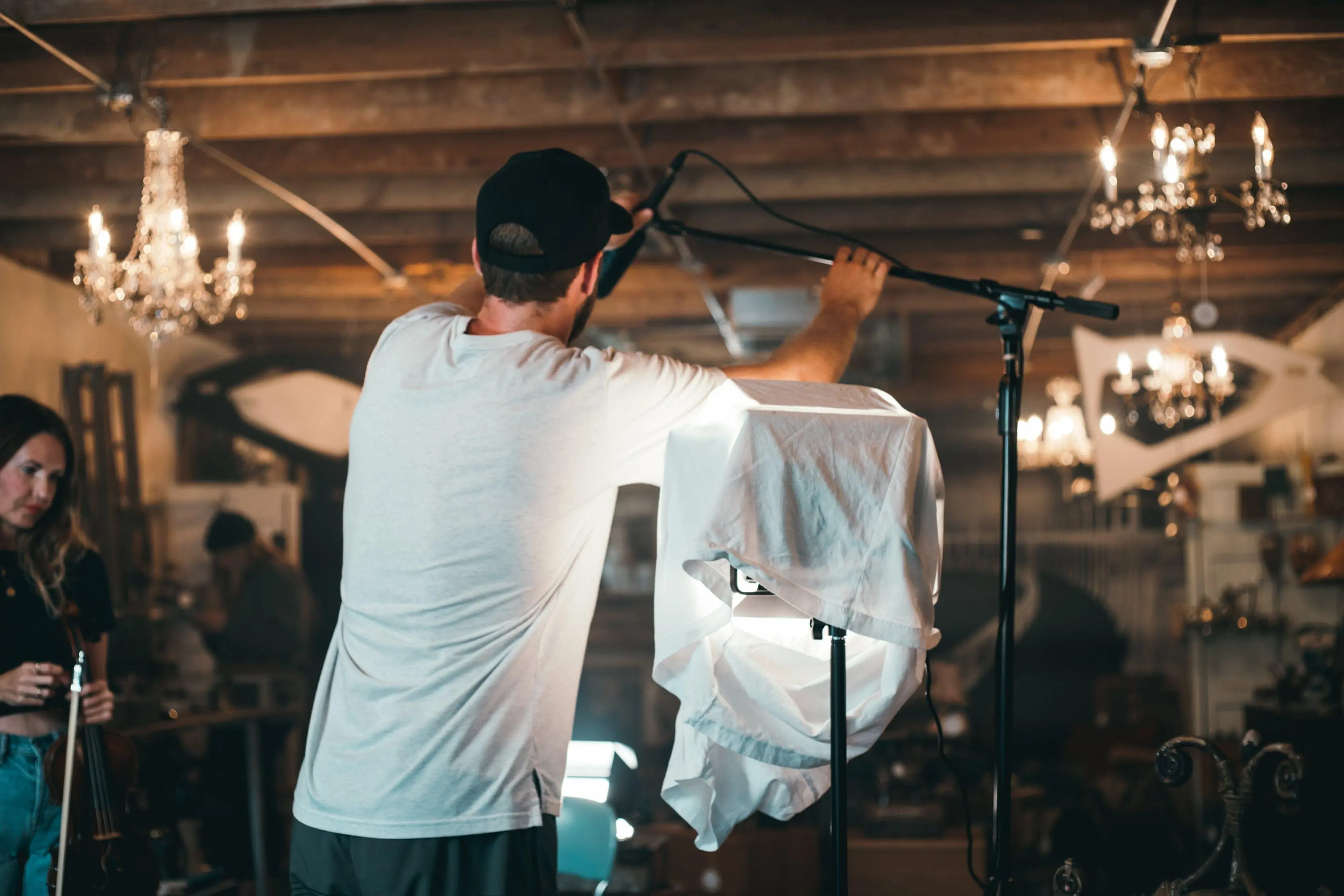 Videos are an effective way to improve viewer engagement on a website or social media post. They are also driving sales in a big way. In 2018, 76% of consumers (mostly millennials) decided to buy a product or service after viewing a video and 21% of consumers found video content more memorable than other content types.
But social media audiences are becoming more sophisticated by the day. Basic videos aren't enough to get their attention. You need slick, professional looking videos to impress them.
Best Video Editing Software You Should Check Out
For that you don't need a visual studio or a bona fide editor to refine your visual content. There are many simple-to-use and affordable online video editing software solutions that you can use to make your videos more compelling.
This week, we take a look at the top 17 video editing software solutions for beginners in 2020.
Video Editing Software #1: Adobe
Adobe has always been a front-runner in video editing, but its new Creative Cloud capabilities make cross-device content sharing very easy.
With this video editing software solution, you get access to 20+ creative apps such as Photoshop and Acrobat from a single subscription. Adobe's Premier Rush is great for desktop video editing and Adobe's Rush for editing on the go.
Creative Cloud lets you store, share, and organize video content with remote users. You can import video clips from any source in any format. Presets let you optimize edited videos for YouTube, HD, and Mobile, and share them with a few clicks. Its 360VR and 4k support makes it a one-stop destination for editors.
Intuitive cropping tools let you trim and rearrange video segments and add dazzling transition effects. Automatically sync your edits across devices and publish at multiple sites at once.
Adobe's Creative Cloud All Apps pack is priced at $52.99 per month.
If you want to edit YouTube videos, this video editing software solution should be your top pick. Filmora comes replete with motions, graphics, effects, and an audio repository. You can choose between Filmora9, FilmoraPro, and Filmora Scrn for generic videos, professional videos, and screen recordings, respectively.
Filmora9 lets you capture clips, layer 100+ media clips, and then add 300+ overlays and titles from its archives. You can also sync high-quality audio clips with an existing video. For beginners, Wondershare has a 24/7 support centre, Video Editing Academy, and editors community.
Lifetime subscription for Filmora9, FilmorePro, and Filmora Scrn is priced at $59.99, $149.99, and $29.99, respectively.
Video Editing Software #3: WeVideo
WeVideo stands out among competitors for its unmatched stock repository of 1 million pictures, video clips, and music tracks. All assets are licensed for commercial use and are included free of cost in their subscription.
The best part is that WeVideo is integrated with the Cloud, so you get unlimited storage online for your media without installing any additional apps. Its green screen feature polishes a video's look and feel, so that even a home video looks like a big-budget blockbuster.
This video editing software solution can be bought at a discounted price of $3.44 and $20.69 per month for individuals and businesses, respectively. For K-12 schools and districts with 30 seats, the discounted price of license is $9.96 pers seat. Educators can also opt for a free WeVideo trial by signing up with a valid email ID.
Video Editing Software #4: Freemake
As the name implies, Freemake is a free-to-use video editing software with no hidden costs and no expiry date. You get all the core functionalities of Freemake if you download its tools from the official site. Simply download its free video or audio converter and downloader, and start creating videos like a pro.
Freemake's video converter can convert and edit 500+ video file formats and extract audio from existing videos. It lets you embed edited videos into slideshows and websites. It captures video and audio clips (even movies with subtitles) and modifies them to be compatible with mobile gadgets.
It even comes with a free music box and movie maker. This video editing software has Pro packs with additional features that come at a nominal cost.
Video Editing Software #5: Camtasia
Techsmith's Camtasia is a powerful video editor that lets you capture and edit screen recordings from sites, video calls, presentations, and software.
Camtasia is best suited for making explainer and training videos. It can convert a PowerPoint presentation into a video by capturing the slides on the screen. You can even import presentations to Camtasia from a remote source.
Its standout features are drag-and-drop and interactivities. Simply lift and place pre-set text, annotations, call-outs, and graphics onto a video. You can add quizzes and interactive exercises within the video to engage viewers.
For individual users, Camtasia has a one-time fee of $249. You can get a maintenance pack at an additional cost of $49.75. A 30-day money back guarantee is given with all subscriptions.
Video Editing Software #6: NCH Software
NCH Software's VideoPad is a full-featured video editor with the fastest stream processor in the market. Apart from the basic features, VideoPad lets you burn edited videos on DVD and Blu-ray. It has superb audio editing tools that mix and transition music tracks in videos.
VideoPad's camera stabilization feature smoothens shaky captures from video or web cam. It lets you apply overlays, annotations, transitions, effects, and graphics to imported videos. Then you can export videos to YouTube, portable devices, or disks in compatible formats. Videopad has advanced editing features such as looped GIFs, custom movie tracks, and stereoscopic 2D to 3D conversion.
VideoPad Video Editor's Home Edition is currently available for $39.95 and Master Edition for $69.95. They offer seasonal discounts and bundled packs too.
Video Editing Software #7: Magix
Magix Movie Edit Pro is great video editing software for beginners and advanced users. Their regular and Plus versions have 900 and 1,500 effects and templates, respectively. All of Magix's video editors have multicam editing capability and interactive workflows.
Its brand new INFUSION engine edits high-resolution videos 8.6 times faster than other software. Its cutting tools come with real-time preview and flexible timeline features that let users make instant updates to their videos.
Other features include integrated video stabilization to optimize distorted clippings, close gap functionality that spots and plugs gaps in videos, and modern intro and outro animations.
The starting price of Movie Edit Pro is $69.99.
Video Editing Software #8: Movavi
The Movavi video editor is best known for its super-simple interface and numerous animation options. With Movavi, you can convert a wedding video to retro, add stickers to birthday videos, pan and zoom special moments in your video, use picture-in-picture to capture different frames, and much more.
The Movavi Movie Editor 2020 uplifts your video stories with its awesome stylization and transition effects. Its Video Editor Plus has Chroma Key and keyframe animation tools for expert-level editing. Dynamic titles and transitions give an extra edge to your videos.
A lifetime subscription of Video Editor 2020 and Video Editor Plus are priced at $39.95 and $59.95 respectively.