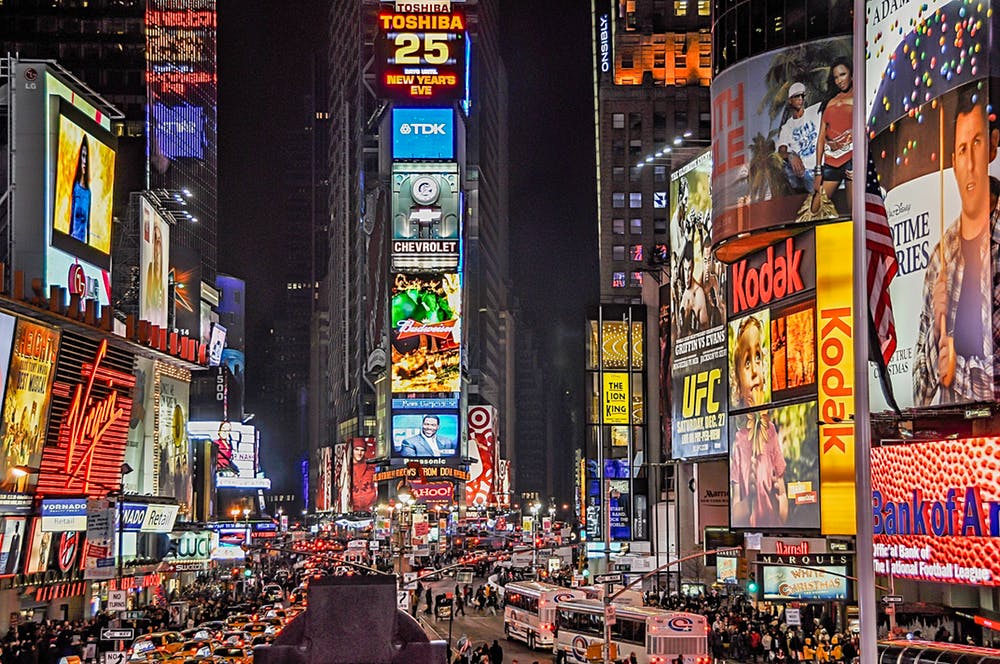 To empower your small businesses in this digital age, you have more marketing options than ever.
Still, 29% of SMBs said that they don't use digital marketing according to a survey by ibbds.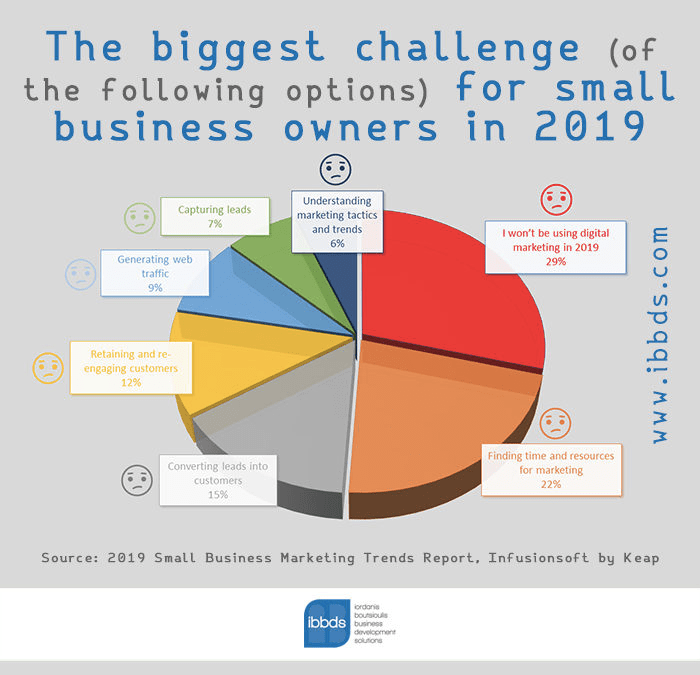 Image via Ibbds
It's likely that they're hesitating because of a fear of failure.
This is perfectly understandable because it's particularly risky for small businesses to try new strategies that may or may not work.
To take the guesswork out of it, we've put together this list of tactics and tools to help you market your small business. Check it out.
SEO
Businesses with an online presence experience growth 40% faster than businesses without an online presence. And in 2018, 97% of consumers conducted an online search for local businesses.
That means it's not enough just to be online but you should also be easy to find via the search engines.
Search engine optimization (SEO) helps improve your visibility in search results. Check out these top SEO tactics to try:
1. Optimizing for Search Intent
Google has made search intent a priority with the use of AI and Machine Learning. This makes it crucial to optimize your content to match user search intent.
There are four types of search intent - informational, transactional, commercial, and navigational.
To attract a highly active and motivated audience, you can optimize your keywords and website for these four categories.
2. Local SEO
Local SEO is about optimizing your company's online presence for local searches
46% of Google searches are done to find local information. And 76% of local searchers visit a nearby store within 24 hours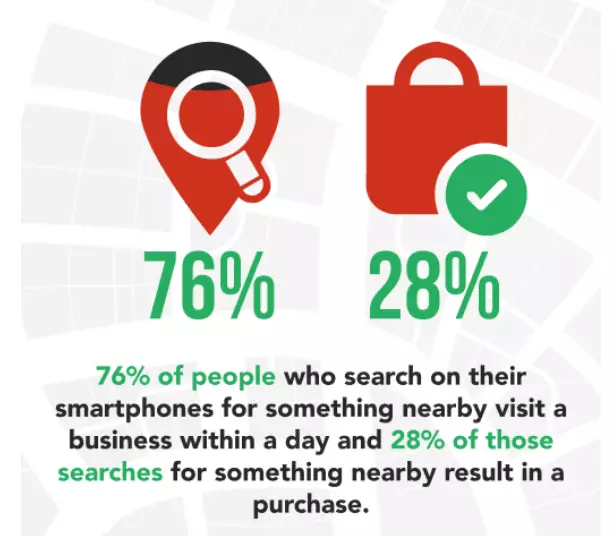 Image via GO-GULF
You can get started by creating a Google My Business profile. Add all of the accurate details like address, business hours, local phone number, and geo-tagged high-resolution pictures of your location and products.
If you already have a business profile, then optimize it with more customer reviews. This could help because 93% of consumers said that reviews impact their buying decisions.
3. Voice Search
Creating a direct path between the consumer and their desired outcome, voice search allows users to verbally ask their queries.
You should choose longer and more conversational keywords to optimize your content for voice search. Just think about what language you use to ask someone a question and you'll be able to come up with relevant voice search queries.
BEST SEO TOOLS
SpyFu can help you spy on your competitors and study their SEO strategies.
You can find their purchased keywords, organic ranking, and all ad variations as well. It even shows you which sites are linking back to them and how many clicks they are getting. SpyFu can be a game-changer for your SEO strategy.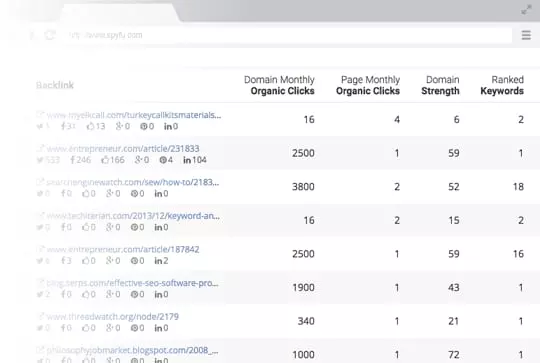 Google provides free tools to track, monitor, and report your website's presence on search pages. With Google Trends, you can explore a search term or keyword including its popularity over time and according to geographical region.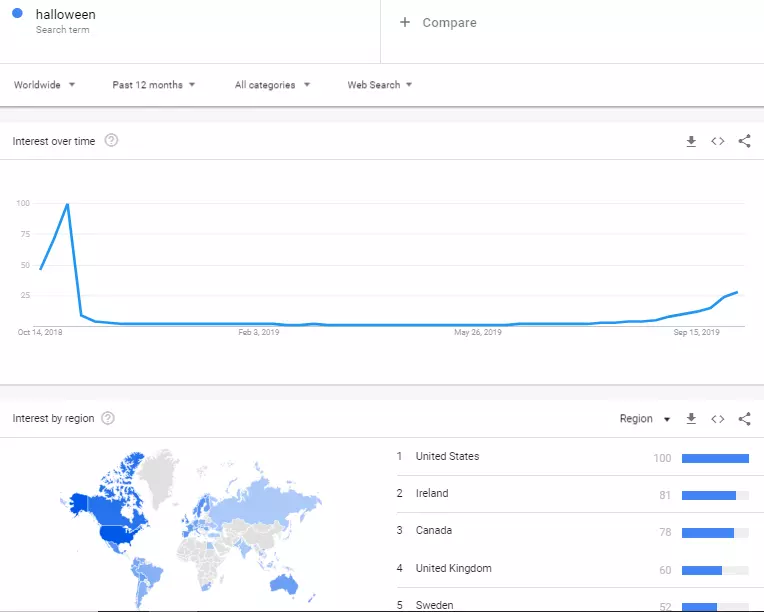 CONTENT MARKETING
People are actively seeking to engage with informative and entertaining content.
If your content helps them make an informed decision, they may develop trust in your brand.
Content marketing is the best way to build long-term relationships with your audience. It helps you engage with them at every stage of the sales funnel.
Here are a few tactics to improve your content marketing strategy.
1. Video Content
In a survey published by HubSpot, more than 50% of consumers prefer to consume video content over other content formats.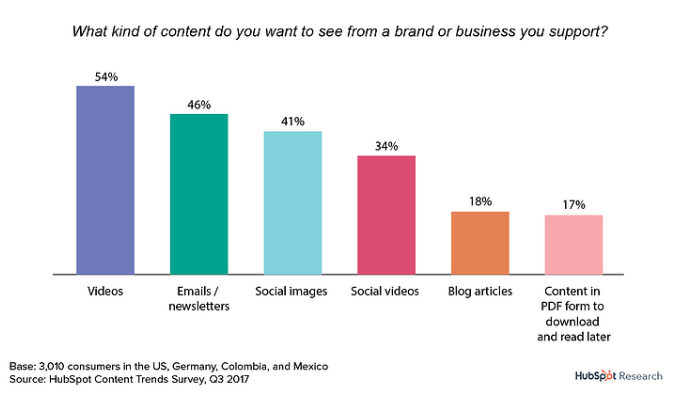 Image via HubSpot
Video content is taking social media by storm. Over 89% of marketers have already started to use it. And it's time that you get started too. You can create explainer videos, video announcements, product demo videos, and more to engage your audience.
2. Educational Content
A Conductor study found that educational content makes consumers 131% more likely to buy a product or service. And even after a week of consuming the Educational Content Makes Consumers 131% More Likely to Buy content, there's still a 48% chance that they will buy from the same brand.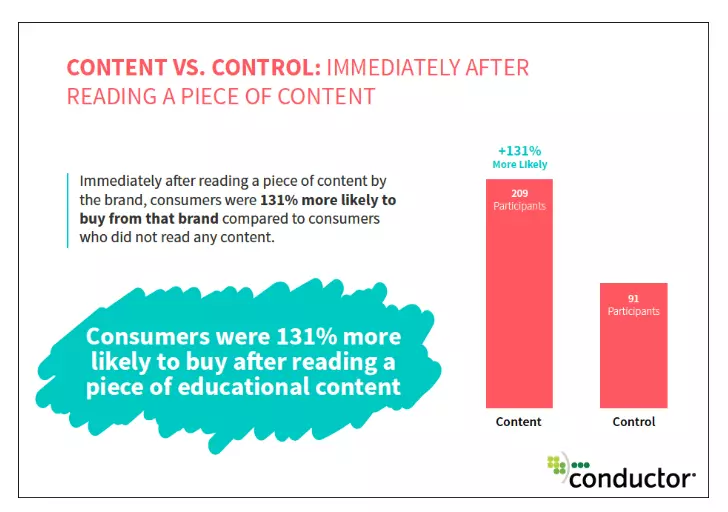 Image via Conductor
With educational content, you empower your audience to make informed decisions that give your brand more authenticity and credibility.
3. User-Generated Content
It's a harsh truth that content marketing efforts take time to implement and the results often only start to show after six or more months.
To better amplify your efforts, you can start leveraging user-generated content (UGC).
Even big brands like Coca-Cola have used UGC to maximize their sales.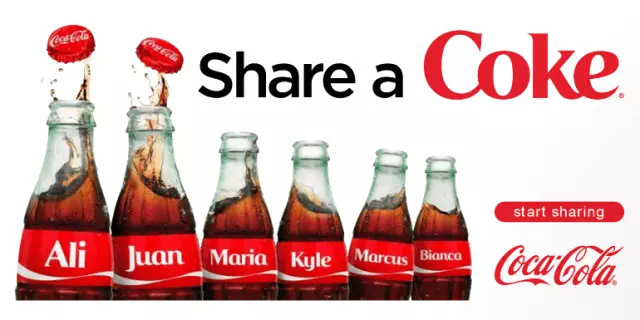 Image via weDevs
UGC is the most cost-effective method which small businesses can utilize to improve brand awareness.
BEST CONTENT MARKETING TOOLS
BuzzSumo resolves your dilemma on what to publish next.
It helps you find and analyze popular content across the web. You can easily look for top-performing content in terms of traffic, social media shares, and engagement.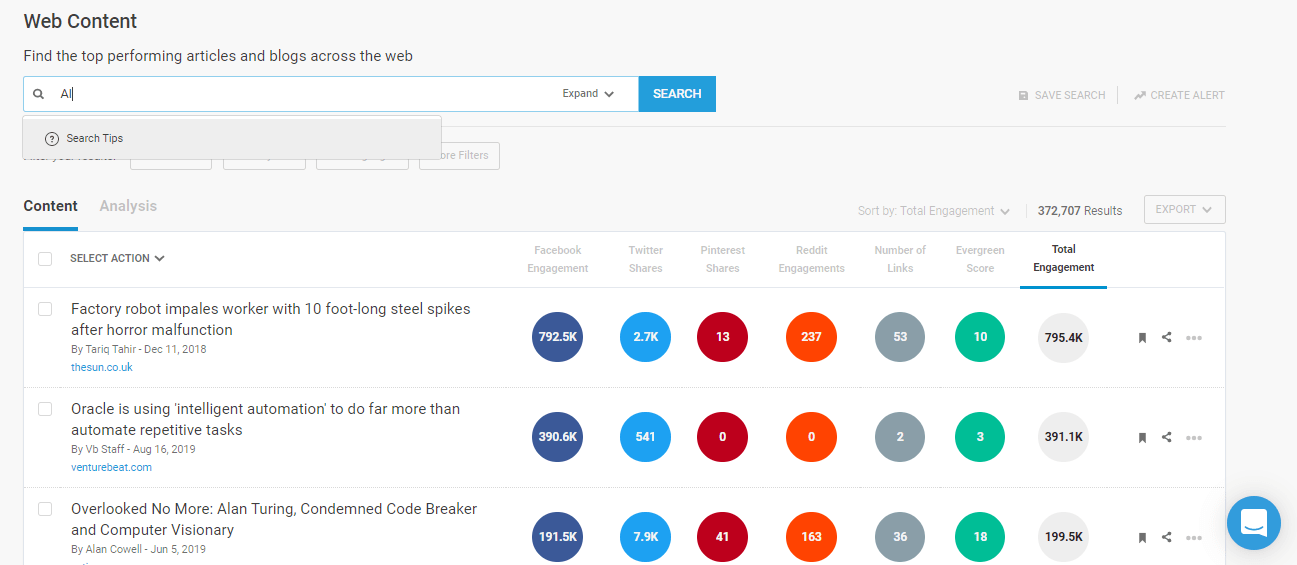 Stencil is a cost-effective solution for creating visually-engaging graphics.
80% of marketers prioritize visual assets in social media marketing and blogging. As a small business owner, you can create many different kinds of visual posts without investing a fortune into hiring a graphic designer.
EMAIL MARKETING
Email marketing will never be dead but will only evolve according to the latest trends.
The Email Addiction Report 2019 even found that 83% of consumers prefer email to communicate with brands.
You can nurture your leads via email using the following tactics:
1. Personalization
Effective email personalization requires audience segmentation. You can personalize emails according to the recipient's profile, browsing behavior, preferences, purchase history, etc.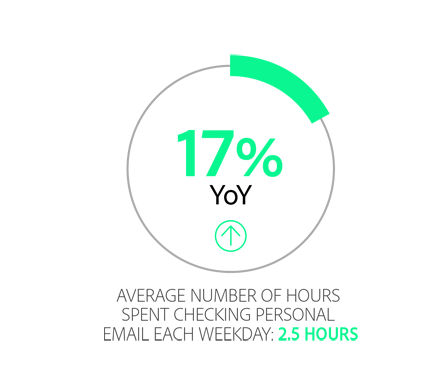 Image via Adobe
On one side, there has been a 17% YoY increase in the average time spent in checking personal email. On the other side, 33% of people unsubscribe if the products recommended in the email do not match their personal interests.
Businesses have to make a conscious decision to add a personal touch in their emails.
2. Automation
Email automation allows you to send the right emails at the right times based on consumer behavior.
For example, if a shopper abandons their cart, they will receive an email notifying them about it.
Such transactional emails have a higher open rate compared to others. In fact, transactional emails have an average open rate of 44.7% as compared to 22.6% of non-transactional emails.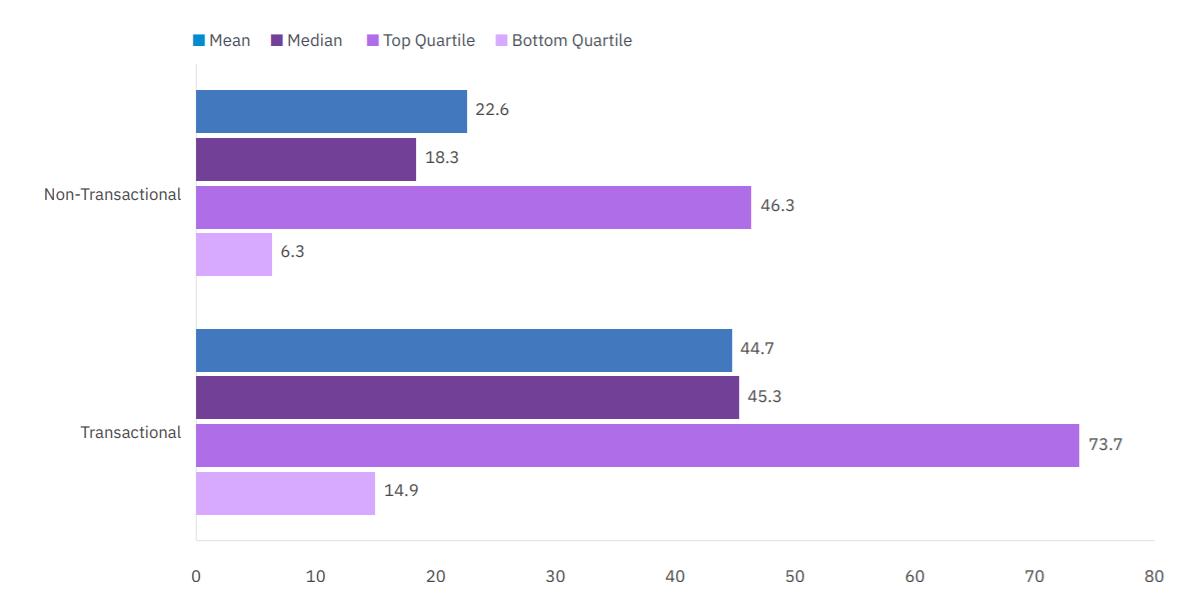 Image via IBM
3. Interactivity
Interactive emails are those emails that actively engage the recipient and make them participate in an interactive experience. It involves tapping, swiping, reading through, downloading, rating, and more.
Here's an example of one such interactive email by Pret which fills up the drink in a glass according to the recipient's chosen flavor.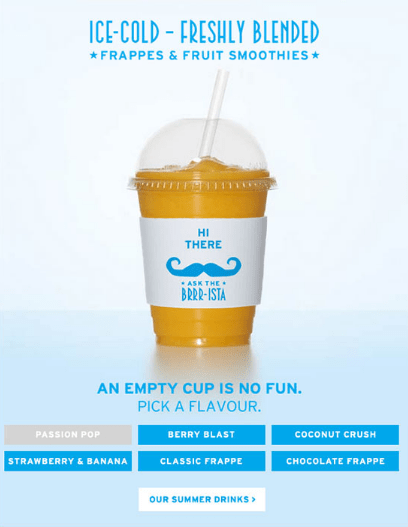 BEST EMAIL MARKETING TOOLS
You can automate your email marketing with MailChimp using attractive custom newsletters.
You can also create email campaigns based on customer behavior such as cart abandonment emails.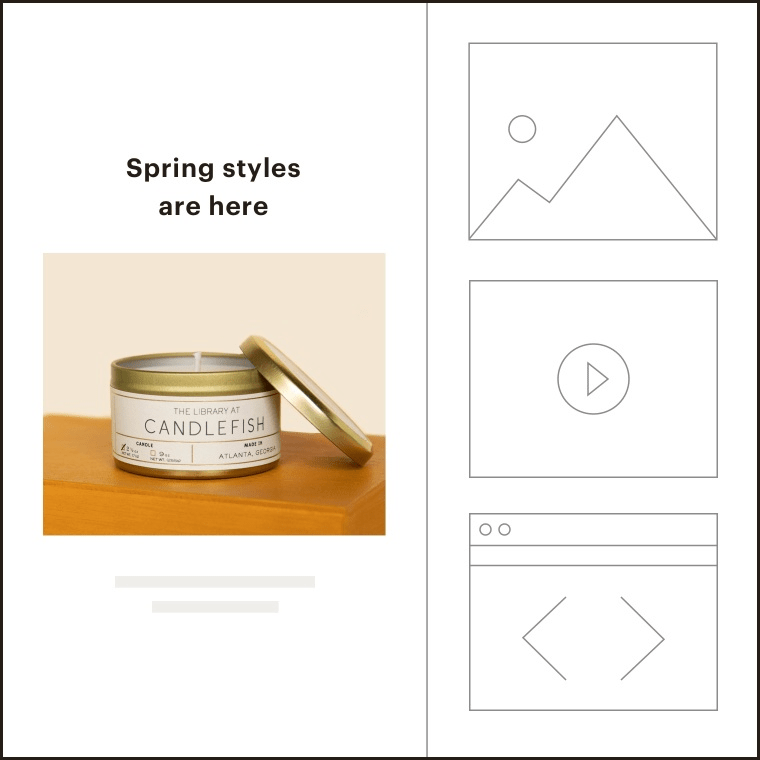 UTM.io allows you to create UTM templates to manage your campaign data easily.
Instead of messy spreadsheets, which becomes hard to track, share, and collaborate, you can use UTM spreadsheets. It provides relevant team members with real-time access to your UTM links.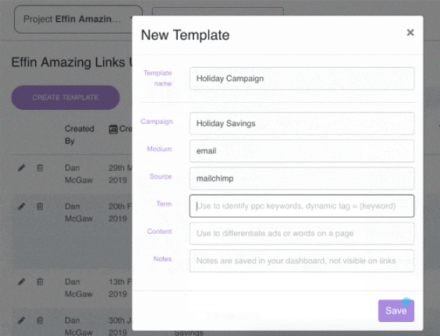 INFLUENCER MARKETING
With 11x higher ROI than traditional marketing, influencer marketing is a must for small businesses.
Millennials and Gen Zers are the largest living generation of consumers. If you want to influence them, then influencer marketing is the most affordable option.
Here are a few tactics to try.
1. Instagram Influencer Marketing
Instagram is one of the most popular social networks.
The massive growth each year led to 1 billion active monthly users in 2018. And over 500 million people use it daily.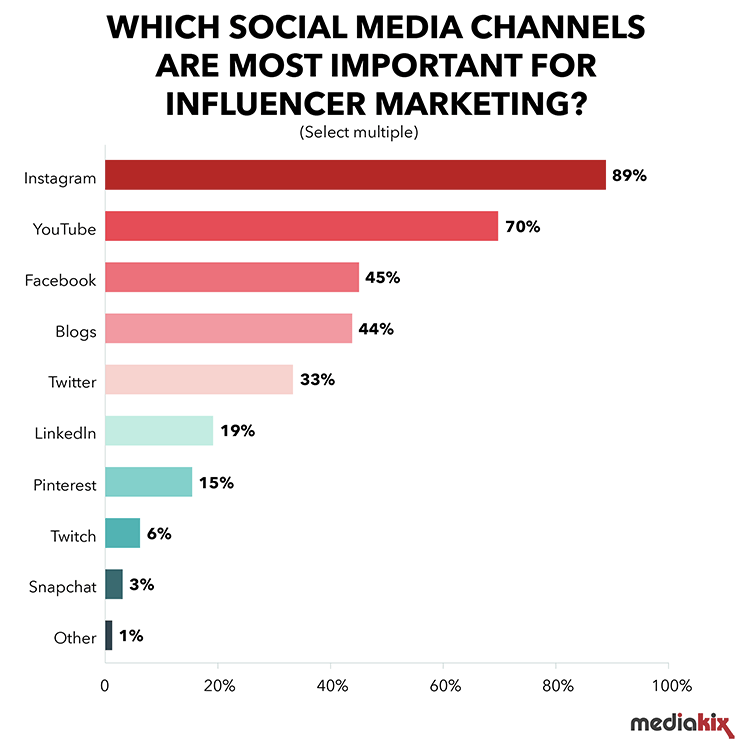 Image via Mediakix
It will continue to be the key influencer platform, with 89% of marketers already using it in their campaigns.
2. Micro-Influencers
As the number of followers increases, the engagement rate decreases.
Compared to mega-influencer with millions of followers, micro-influencers have a follower base between 1,000 to 100,000
These influencers tend to attract more relevant consumers as they are niche focused. They have a 2x higher engagement rate in comparison to mega-influencers.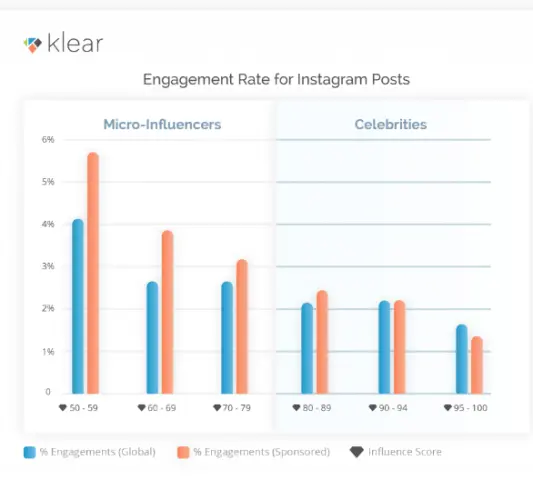 Image via Klear
3. IGTV
There has been an 80% increase in people watching videos on Instagram. The growing trend of IGTV videos on Instagram is obvious when you see the explosion of videos in digital marketing trends.
IGTV was introduced as Instagram's version of YouTube. As it allows users to share longer videos, you can use it to tell more comprehensive brand stories with the help of influencers.
BEST INFLUENCER MARKETING TOOLS
iFluenz lets you create a free campaign to find and manage influencers easily.
With 20,000+ registered influencers worldwide, you can easily find interested and relevant influencers to publish and promote your campaign. It also allows you to track your campaigns in real-time.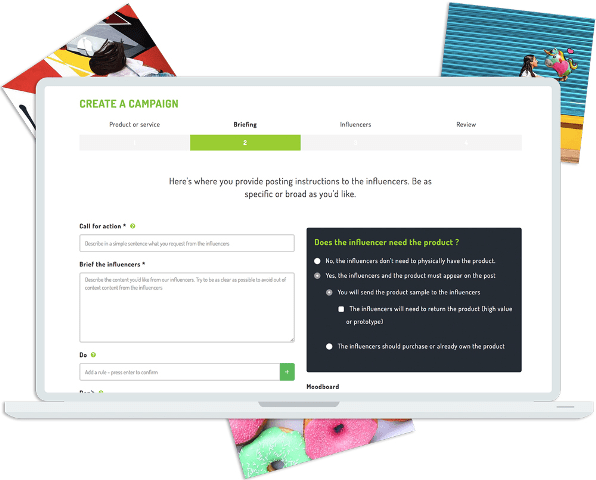 This is a performance media platform to manage your influencers and maintain portfolios of content creators under one roof.
They offer a tool called SocialCert for advertisers and creators. It allows creators to securely share content, permissions, audiences, and rights to advertisers.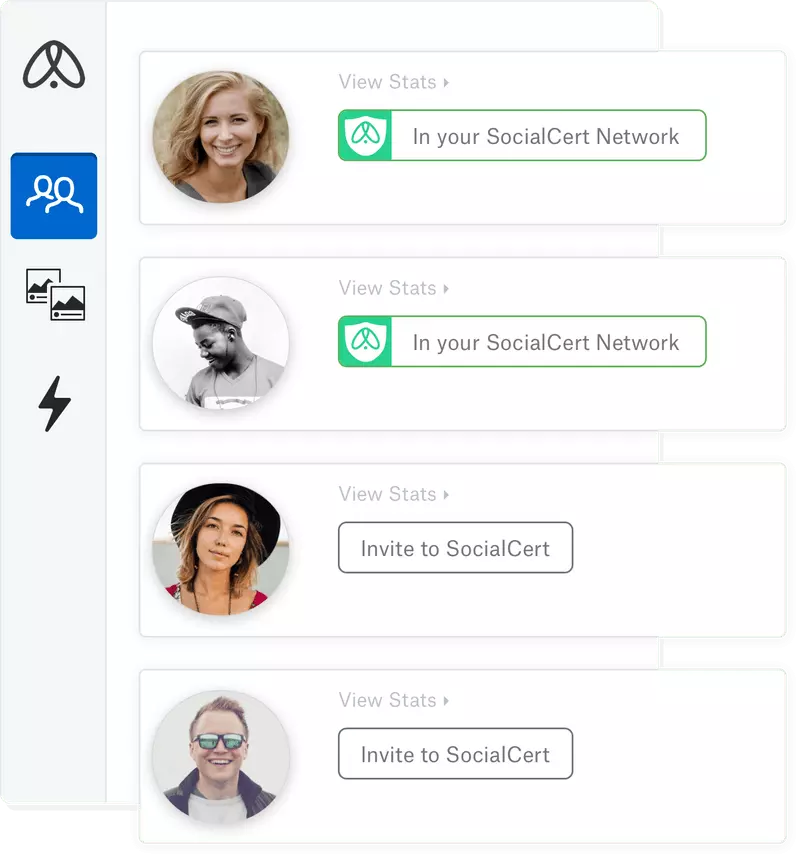 A hotspot ideal for both small businesses and influencers to find the right match for each other.
Creators share their best work on Influence.co. And brands can conduct comprehensive searches to find the best influencers for their marketing campaigns. You can run your complete influencer marketing campaign from the very start using Influence.co.
OVER TO YOU
Greek philosopher, Heraclitus once said, "There is nothing permanent except change."
Your business will die if you do not adapt to inevitable changes. In this digital age, where changes occur every minute and every day, it is critical for small businesses to adapt to the latest trends in marketing.
You can use the tactics and tools above to lead your small business toward sustainable growth.