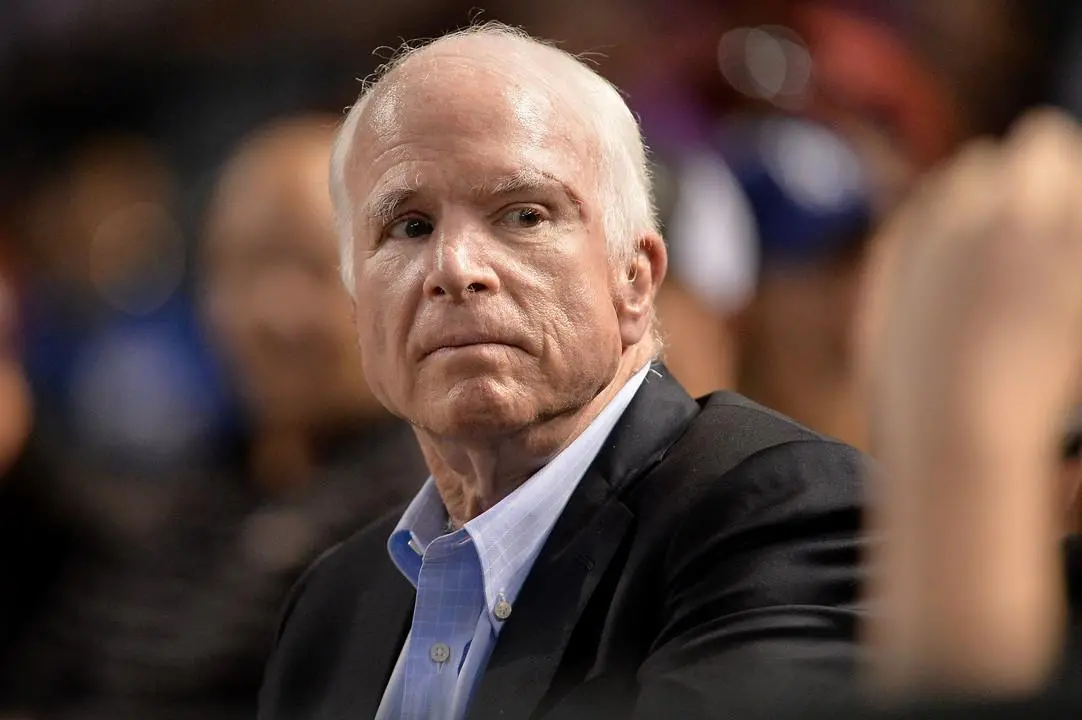 There are those who speak about leadership and then, there are those who are leaders. John McCain is the latter. Surviving nearly six years as a Vietnam Prisoner of War, this great American hero went on to serve as Senator of Arizona. Despite his unsuccessful run for President in 2008, McCain's achievements amounted to plenty.
On Saturday, August 26th, 2018, he lost his battle with Brain Cancer at the age of 81. McCain left us with copious amounts of insight, but for me, this quote holds the most weight:
"Nothing in life is more liberating than to fight for a cause larger than yourself, something that encompasses you, but is not defined by your existence alone."
This is one of those loaded quotes that unless you unpack it doesn't quite sink in or have the full effect. Here's my interpretation that you may find applicable somewhere in your business.
Freedom Shouldn't be About just You
Human beings are almost constantly chasing a feeling of liberation. By definition, liberate means, "to set (someone) free from a situation". McCain knew quite a bit about being set free. During his time as a Prisoner of War in the Hanoi Prison, he was offered unconditional release a year into his stay. This he refused. His reasoning? He didn't want to jump ahead of his fellow soldiers who had been imprisoned longer.
By today's standards, McCain would likely have been chastised for seemingly passing on the opportunity to return home. Despite this, I'd venture to guess that he wouldn't have cared what others were thinking. No matter where you're at in your career, whether it be running a billion dollar startup or dreaming of your next big idea, don't ignore this example. Make sure the freedom you desire isn't focused on you sitting on a beach by yourself.
Fight for a Cause Bigger than Yourself
It wasn't because McCain acted inherently against the grain that he was given the nickname of "Maverick". It was due to the lack of importance he placed on which side of the political aisle someone sat on. His driving force was always doing what was right for the American people. This was McCain's true cause.
Had his sights not been set on making the United States a better place to live, McCain inevitably would have lost momentum. Fighting for something bigger than yourself and more impact than the monetary, as McCain did, will keep you grounded in your mission. Connect to consumers through your business and hang onto the reason why they need your products or services. In being able to do so, you'll find that your business improves.
Don't Let your Job Define You
While it would have been easy for McCain to return from war and settle into famous oblivion, this decorated veteran chose the opposing route. He didn't want to hide behind his Silver Star, two Legion of Merits, Distinguished Flying Cross, three Bronze Star Medals, two Purple Hearts, two Navy and Marine Corps Commendation Medals or Prisoner of War Medal. McCain made the decision to be defined by the kind of man, husband, father, grandfather, and friend he was rather than his job.
This doesn't mean McCain didn't do all that he could to become President of the United States. He did, however, maintain who he was at his core instead of letting his dreams and goals consume him.
As many of us know, pouring your heart and soul into a job in order to win in today's ultra-competitive business world is a near necessity to be successful. Maintain the mentality that regardless if you win or lose in the workplace, you'll be able to go home at night knowing you demonstrated strong character.