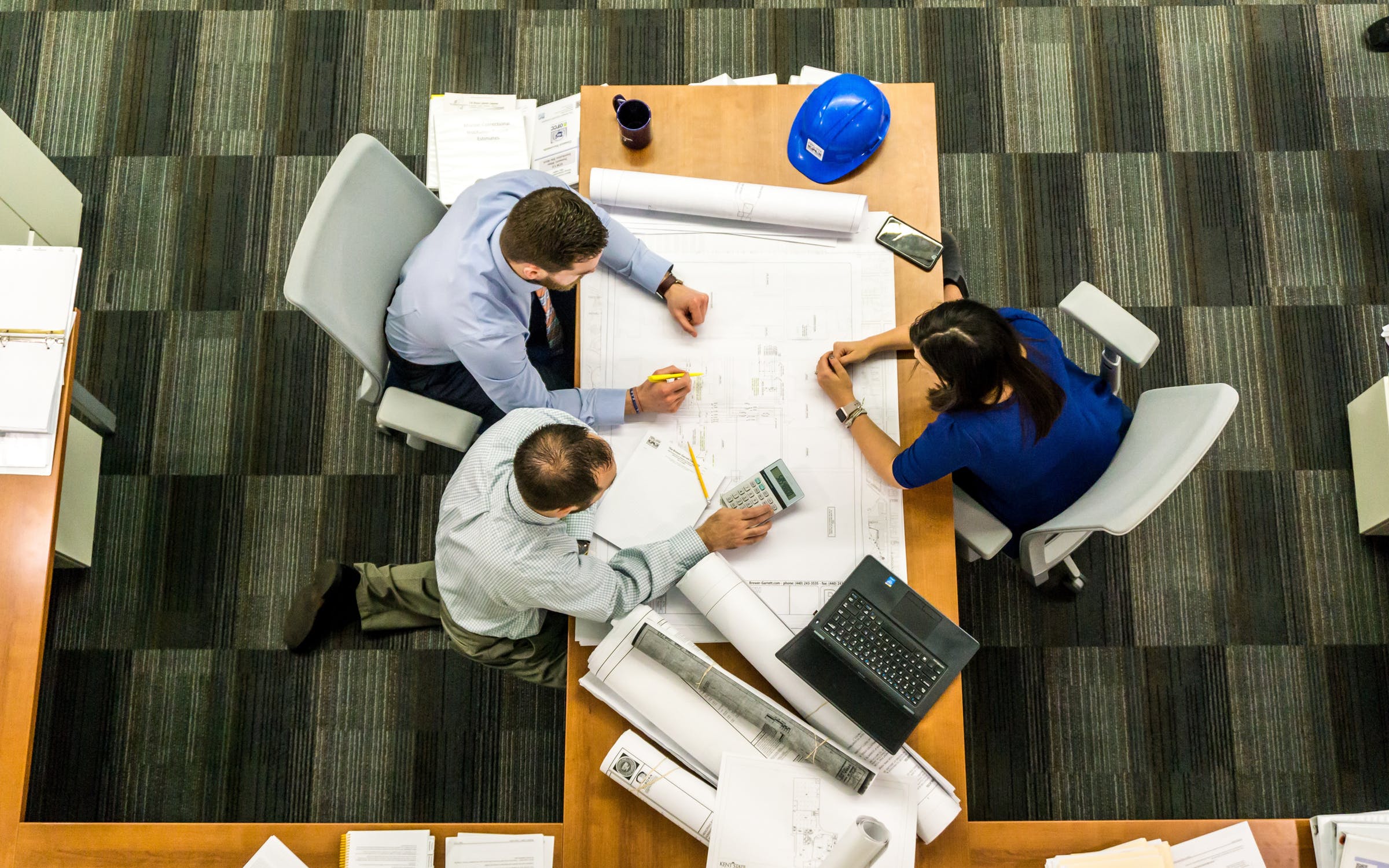 There are many things that need to be tracked and documented at a construction firm.
You not only need to be able to document company budgets, workflows and employee workloads, but also project-specific work and paperwork. Here are five apps and software options to help you manage your construction company.
1. Project Management Software
Project management software is the backbone of any company's operations. You can leverage it to document the progress of your project, mark completed tasks and manage job and site visibility. This software helps automate much of the busywork related to projects, freeing up people to do more important or complicated tasks. You can even customize project management software to fit your company and your jobs. If you're running a large firm and want to automate most of the process, you can find software that covers everything from weather tracking to digital document signing. If you're a smaller company and only want to automate some aspects of the process, many software options will allow you to choose which options to utilize. For example, you could track employee safety manually but have employees log the hours they worked on a construction time sheet.
2. Cloud Technology
With the advent of digital technologies, it's easier than ever to store documentation and paperwork. However, the heavy physical filing cabinets have been replaced by equally cumbersome amounts of software applications. For much of the digital history of the workplace, companies have utilized different software options to take care of equipment, finances and other materials and workflows. Now companies have the option to leverage cloud technologies to replace the bundles of software. The cloud offers multiple advantages. It's a single-software platform that stores your documentation online. Online storage means you have unlimited storage space, whereas even digital storage options in the past were still housed on physical servers and therefore had limited storage capacities. The cloud also streamlines multiple software workflows into one application, making using the software and training people on it easier.
3. Scheduling Automation Software
One of the most common tasks that people prefer to automate is scheduling. This doesn't mean all your meetings and deadlines will be scheduled automatically by software; you'll still be able to freely hold meetings and adjust the schedule when you need to. However, the advantage of automatic scheduling helps keep a project running smoothly. This kind of software keeps track of progress, sign-offs and schedule changes. Then, it automatically notifies anyone working on the project about the status of these things. Once employees are notified, they can update their individual schedules and workloads accordingly.
4. Communication Apps
A really important aspect of company management is communication. When you're leveraging automation in other aspects of the workflow, you need to make sure your communication methods keep pace. This is especially important for companies like construction firms, which require seamless coordination between projects. Traditionally, companies have utilized phones, and that has evolved into the ubiquitous use of email. Now, there are multiple text messaging and instant messaging apps geared toward faster and more comprehensive communication. However, email and texting apps can have a negative effect of creating lengthy text threads, which can be difficult to keep track of. Many new apps split communication into a personal instant messenger or email platform, and a chatroom function. This way, email can be used for one-on-one communication while the chatroom is used for the whole team to communicate.
5. Artificial Intelligence
Artificial Intelligence is useful in many industries to automate tasks and speed up processes. It's especially useful for algorithms and data analytics. You might not think it would be useful for a construction firm, but AI can be leveraged for much of the background of the company's workflows in order to free up employees for more sophisticated tasks. AI can work with and within many applications like the cloud, project management software and communication software to increase speed and accuracy while employees work on actual construction projects.
You can take advantage of one or several of these options, along with many more, to help you manage the day-to-day and project-specific operations of your construction company.