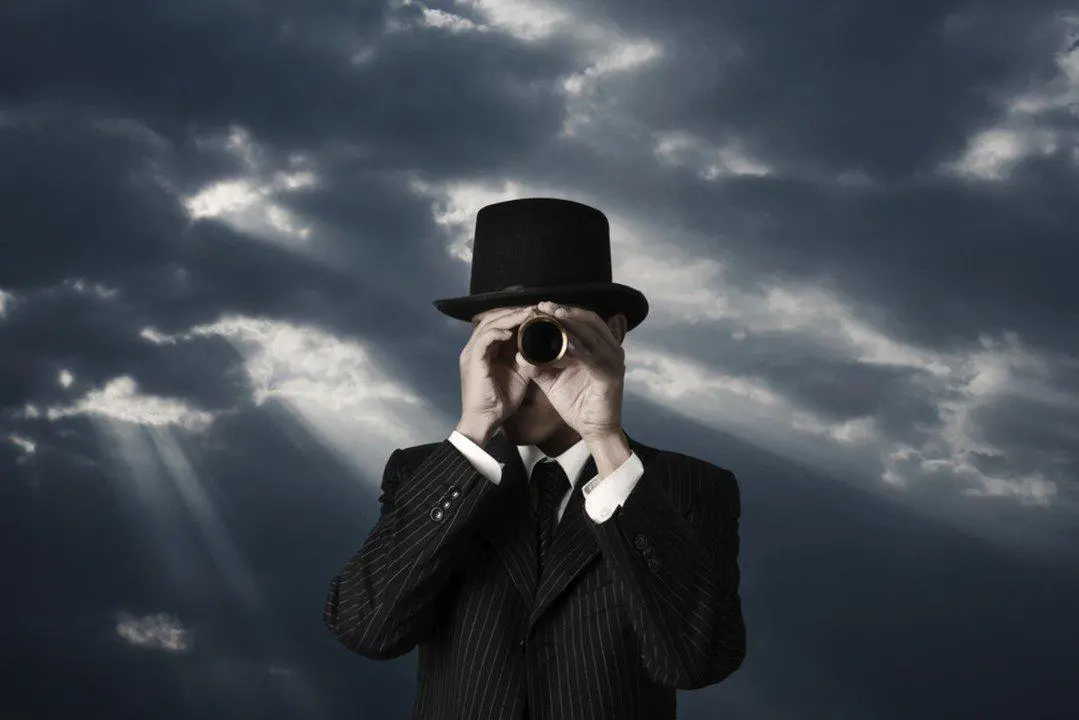 In 1988, Science fiction author Isaac Asimov predicted the internet and more importantly how many of us learn today. He said, "Through computers, we'd have access to "connected libraries," which would act as a "teacher in the form of access to the gathered knowledge of the human species." He went on to say, "Nowadays, what people call learning is forced on you. Everyone is forced to learn the same thing on the same day at the same speed in class. And everyone is different. For some, it goes too fast, for some too slow, for some in the wrong direction."
Asimov even predicted how you would be reading this article or learning on the internet 30 years ago, which is crazy. There are countless examples of predictions made by people which came true and much more that did not. Bill Barnett a Stanford professor said:
"Even if we could predict the future, we wouldn't believe it. Not to mention, we are so bad at predicting."
I know it's not my job or any other leader's to know the future because that's impossible. But without a vision for what's possible, it is hard to believe we will ever get there. Here are 5 big ideas for leadership in 2018 and beyond (one is much further out).
Bad Managers Will Begin To Be Phased Out
By bad managers, I mean those who aren't leaders. A recent study done by Ultimate Software found "80% of employees say managers are unnecessary." At the end of the day, people don't want or need someone to "manage" them. They need someone to lead them to higher levels of performance. Logan Stout said on the latest episode of the Follow My Lead Podcast, "As a leader, it doesn't matter if you believe, it matters that they believe." Logan's right because, managers don't transfer belief, leaders do. Companies who allow managers and not leaders to be responsible for people will fall behind. My suspicion is, small to medium-sized businesses will be first movers because they have a harder time recruiting and retaining talent.
More Executive Leaders will See their Leadership Pipeline and Culture as a Competitive Advantage
Some executives have figured this out at companies like Chick-fil-A, Movement Mortgage, Sonic Automotive, and Southwest Airlines. The one thing the competition simply can't copy is people. In particular, the experience customers have when they come into contact with them. The actions of the executive leaders of companies that know this are made up of investing in people.
Companies will Bypass The Title "Manager"
Anyone who is in the field of studying leaders can tell you a title doesn't make a leader. But titles still matter in hierarchical organizations, and I think the title "manager" has a negative effect on people and culture. I have started to see organizations no longer using the title of manager. It's important to note changing the title on a business card won't change behavior, but it will show the people in these roles the organization is serious about having leaders and not managers.
Millennial and Gen Z will be Better Leaders than Previous Generations
I think every great parent's goal is for their kid to exceed them in every way. That's exactly what is going to happen here. The millennial generation and Gen Z simply have a better grasp on community and collaboration because they grew up in a digital and social world. It doesn't mean this generation won't have to work on developing their leadership skills, but they will put in the work because they know its importance. Previous generations came from a command and control environment. Sidenote: This is a blanket prediction there are incredible leaders who are Gen X or baby boomers and bad leaders who are millennials.
A 3rd political party will emerge in the US
This prediction is probably the furthest out, but I believe it will happen. It's a leadership issue because it won't happen without people making it a priority. There is a growing group of people who find themselves in the middle of the harsh two-party system that has a divide between them growing by the tweet. My guess is it will be fiscally conservative, slightly liberal on social issues, and will have a deep belief about improving the lives of many through empowerment and education. Trust me, I know how difficult this will be and the current system won't allow it to happen, but within 10 years, I believe it will.
What did I miss and what do you completely disagree with? Don't be shy.