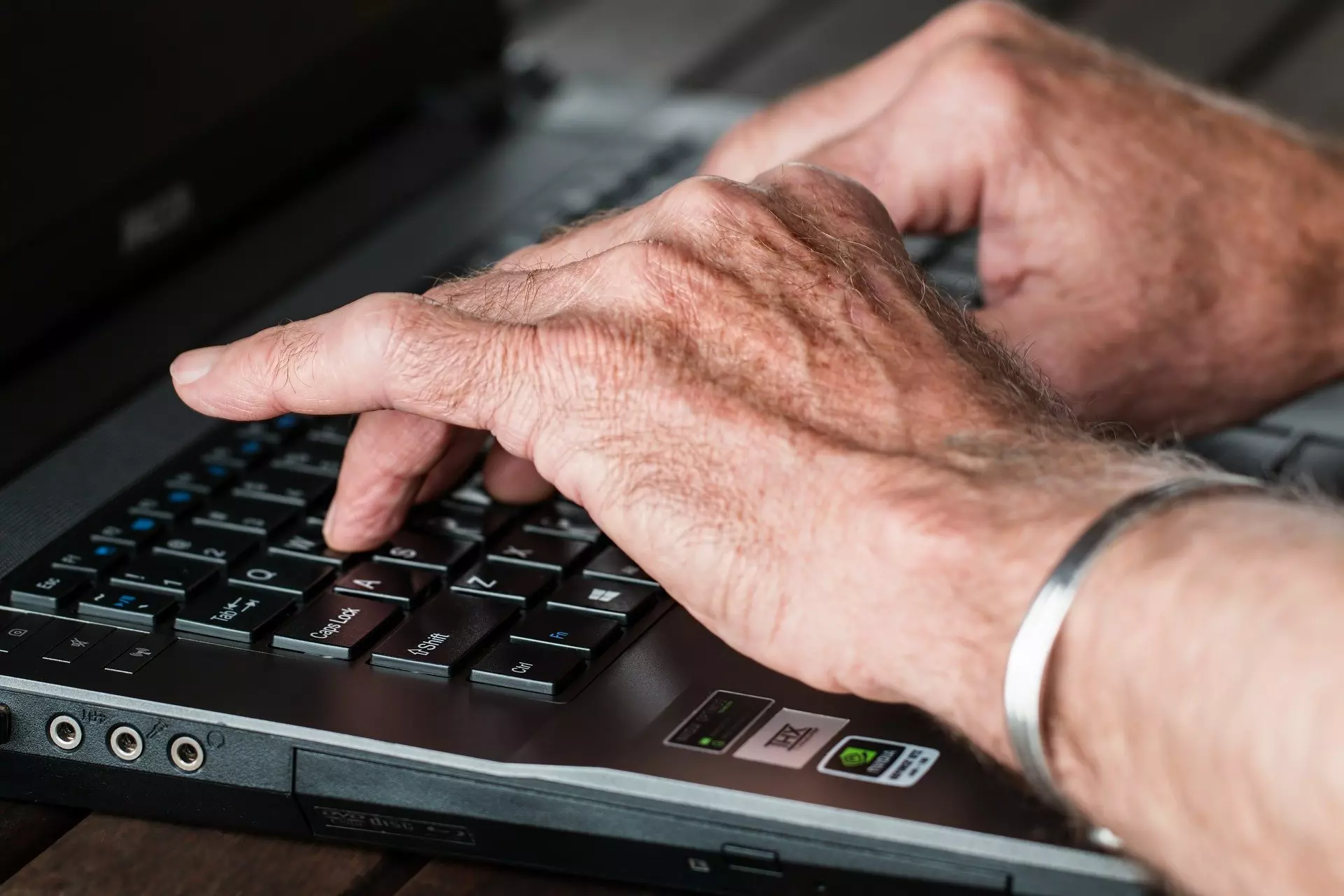 Can you remember a time before email marketing?
Businesses have been using email to acquire new customers, nurture leads, promote new products, and drive conversions for decades. And email continues to be one of the most effective marketing channels, especially when you use the best email marketing tools.
Campaign Monitor found that marketers can make $44 for every dollar they spend in email marketing.
It's important to remember that you may not always enjoy the same level of effectiveness for your own campaign. Maybe it's because your emails are poorly-designed, you send them out at the wrong times, or you're doing everything manually.
To experience the full benefits of this channel, you should start using the email marketing software and tools to automate your campaigns. In fact, the Campaign Monitor study found that automated emails generate 320% more revenue than non-automated emails.
In this article, you'll discover six of the best email marketing tools for your e-commerce business. You'll also learn about how each of these tools can help you with various aspects of your email marketing campaigns.
6 Best Email Marketing Platforms for E-Commerce Businesses
#1: MailChimp
MailChimp is an easy-to-use marketing automation platform that you can use for your e-commerce business. You can connect it with your Shopify, Magneto, BigCommerce, or WooCommerce store to create targeted email campaigns. The tool lets you automate product follow-up emails and back-in-stock alerts to nurture leads.
With the help of MailChimp, you can tailor your email campaigns so that they are relevant to the individual interests of your customers. You can target them based on their purchase history, preferences, and behavior. It even lets you customize the rules for segmenting your customers.
Additionally, MailChimp provides you with insightful reports, which you can use for improving your next campaign.
One of the best features of MailChimp is the drag-and-drop design feature, which lets you create visually-appealing emails by dragging and dropping various elements to customize your template. This ease of use is one of the reasons why MailChimp is so popular.
Image via: MailChimp
MailChimp is an excellent email automation tool for startups and small businesses because you can access it for free. The free plan lets you manage up to 2,000 subscribers, and send up to 12,000 emails a month. So if you still have a small customer base, you can easily manage your email marketing campaigns for free.
The pricing plans for sending unlimited emails are quite flexible. The price varies according to the number of subscribers you have. For example, to manage between 1,000 and 1,500 subscribers, you'll pay $20. And for 2,500 to 2,600 subscribers, the plan costs $35. So you can easily adapt your plan according to the growth your business is experiencing.
#2: Boomtrain
Boomtrain is an AI-powered marketing tool that can significantly boost your personalization efforts. Its email marketing feature lets you tailor the emails you send out to each individual. It automates the entire process of creating campaigns that will be relevant to each email recipient.
Using Boomtrain, you can analyze your customers' behavioral patterns and then use that info to provide them with more meaningful experiences.
Since Boomtrain uses AI, it can automatically predict the best time to deliver your emails to each customer based on their individual behavior. And if there's any change in the recipient's opening behavior, the technology will adapt its delivery timing based on those changes.
Example: Chowhound
Popular media outlet Chowhound used Boomtrain to improve how they engage users. They wanted to create newsletters more efficiently, and also boost the loyalty of their subscribers. And using Boomtrain, they automated the creation and delivery of their emails. The tool also helped them personalize each email with content to match the subscriber's interests and behavior.
Image Source: Boomtrain
In a span of three months, Chowhound used Boomtrain to send out 1.2 million emails. The click-to-open rate among subscribers who received personalized content was 2.5 times higher than that of subscribers who received popular content. The personalized emails also had a 28% higher open rate.
There's no set pricing plan for the Boomtrain email marketing service. You'll have to send a request to find out how much it will cost you. You can tailor a service package based on your requirements, so the pricing may vary according to which services you choose.
#3: GetResponse
GetResponse is a comprehensive platform for simplifying and automating your marketing campaigns. Its suite of best email marketing tools can help you provide your subscribers with tailor-made offers at the right time. To enhance the impact of your email marketing campaigns, the GetResponse best email marketing tools help you create dynamic content so your subscribers receive relevant and personalized content.
Image Source: GetResponse
You can create visually-appealing emails using hundreds of pre-designed templates, or create an entirely new template on your own. GetResponse also has thousands of stock images that you can add to your emails for free. You can use the mobile preview feature while editing your design to make sure that your email looks perfect, no matter which device your customers are using.
GetResponse ensures that your emails reach a customer's inbox only when they're most likely to open the email. This prevents your email from getting lost in the flood of emails your subscribers are receiving.
You can also use the tools to segment your list more accurately, and send out relevant messages to the right type of audience. You can group customers according to their location, subscription date, engagement, custom data, and more. With all these features, GetResponse ensures a more efficient and effective email marketing campaign. Some users have even experienced 300% higher open rates within a month.
GetResponse has a flexible pricing plan, which can be suitable for both small businesses and large enterprises. Their plans start at $15 per month, which lets you manage up to 1,000 subscribers. This is perfect for beginners in email marketing. You can choose from three other pricing plans based on the size of your e-commerce business, and what you need.
#4: ActiveCampaign
ActiveCampaign is a marketing automation tool that discovers the individual needs of your customers, and delivers relevant messages with minimal effort from your end. Using this tool, you can easily organize your customer data and use it for your email marketing campaigns.
You can use ActiveCampaign to send newsletters, and follow-up emails, as well as individual emails.
The tool lets you segment your lists accurately and efficiently. You can create groups based on contact data, site activity, campaign interactions, interests, and more. You can then use these segments to create and execute highly-targeted campaigns that are relevant for each subscriber.
ActiveCampaign also lets you personalize your email designs to suit each campaign.
Image Source: ActiveCampaign
You can also use contact and behavioral data to create automations such as sending follow-up emails according to certain actions and behavior. For example, the tool will automatically send out follow-up emails to remind customers about items left abandoned in their carts.
Another useful feature of ActiveCampaign is the split testing feature, using which you can test various subject lines and email bodies to discover what works best for you.
The ActiveCampaign pricing plans are also flexible so you can find a plan that satisfies your organizational needs. The most basic plan costs $17 per month, and includes the most basic email marketing features like chat and email support, marketing automation, etc. There are three other options with the most advanced plan costing $149 per month.
#5: Campaign Monitor
Campaign Monitor provides some of the best email marketing tools to drive better results for your e-commerce business. You can choose from hundreds of easy-to-use templates that were designed by professionals. And then you can customize those templates to come up with a unique and beautiful email to send to your customers.
Image Source: Campaign Monitor
The tool lets you keep track of your customers' journey and then send out timely emails to engage them. It analyzes how customers are interacting with you at every touch point. And you'll be able to make use of this data to create hyper-personalized email marketing campaigns that drive conversions and loyalty.
Campaign Monitor is also excellent for growing your email list. You can create eye-catching signup forms and display them to targeted website visitors. The tool also makes it easy to track your performance and see how your email campaign is impacting your revenue. This data will then provide you with ideas on how to further improve your campaigns.
Example: Birchbox
E-commerce retailer Birchbox is currently using Campaign Monitor for their email marketing campaigns. They use the tool for sending welcome emails to new subscribers, sending birthday messages to their customers, etc.
Image Source: Campaign Monitor
Campaign Monitor is one of the most affordable and best email marketing tools if you're a small business. You can get the basic plan for $9 a month, which will let you send up to 2,500 emails and manage up to 500 subscribers.
The pricing plan is the most flexible as you have various options according to the number of subscribers you have and the number of emails you wish to send. For example, there are three different plans for businesses with 500 subscribers or less. The pricing changes according to the number of emails you wish to send in a month. And then there are three more plans for those with 2,500 subscribers and so on.
#6: Soundest
Soundest is one of the best email marketing tools to suit the needs of an e-commerce business. The tool keeps track of your customers' journey and sends out personalized messages at certain stages. You can send out emails reminding shoppers about items left abandoned in their carts. You can send out emails to welcome new customers or reengage inactive customers.
Image Source: Soundest
The Soundest tool also effectively segments subscribers according to their interactions with previous campaigns. For instance, it may send reminder emails to shoppers who didn't open the first emails you sent them. And it even lets you automate birthday messages to all your subscribers.
In addition to nurturing leads and engaging your existing customers, Soundest also helps you grow your mailing list. You can use it for designing exit pop-ups, which will show up when visitors show an intention to leave your site. You can design unique coupon codes and offers to display to those visitors in exchange for their email address.
Soundest is affordable and may be perfect for e-commerce stores that are on a budget. The plans start at $8 per month, which will let you manage up to 500 subscribers and send out up to 15,000 emails in a month. The tool will let you manage up to 2,500 subscribers using the most premium plan, which costs $24 per month.
Example: Cases of Mine
Cases of Mine used Soundest to increase conversions from abandoned carts. They used Soundest to design and send follow-up emails an hour after customers abandon their shopping carts.
Image Source: Soundest
As a result of these emails, 23.15% of shoppers returned to the store after abandoning their carts and 9.7% of all abandoners ended up purchasing. These follow-up emails experienced an open rate of 47.22% and a 4.5% conversion rate.
Conclusion
These are six of the best email marketing tools that you can use for growing your e-commerce business. Remember that there's no ultimate tool that will be perfect for everyone. As you can see, you have a wide variety of options based on capabilities and pricing plans. You can analyze each of these tools to see which of them would be the most ideal for you.
Before choosing any of the best email marketing tools, consider the features that you need, the number of subscribers you have, and the number of emails you wish to send. And then compare the tools in this list to see which of them would meet those requirements. To manage your email marketing database use quality CRM softwares.
Got any questions about these best email marketing tools and their features? Let me know in the comments below. Or if you need my help creating an effective marketing campaign for your e-commerce business, feel free to reach out to me.