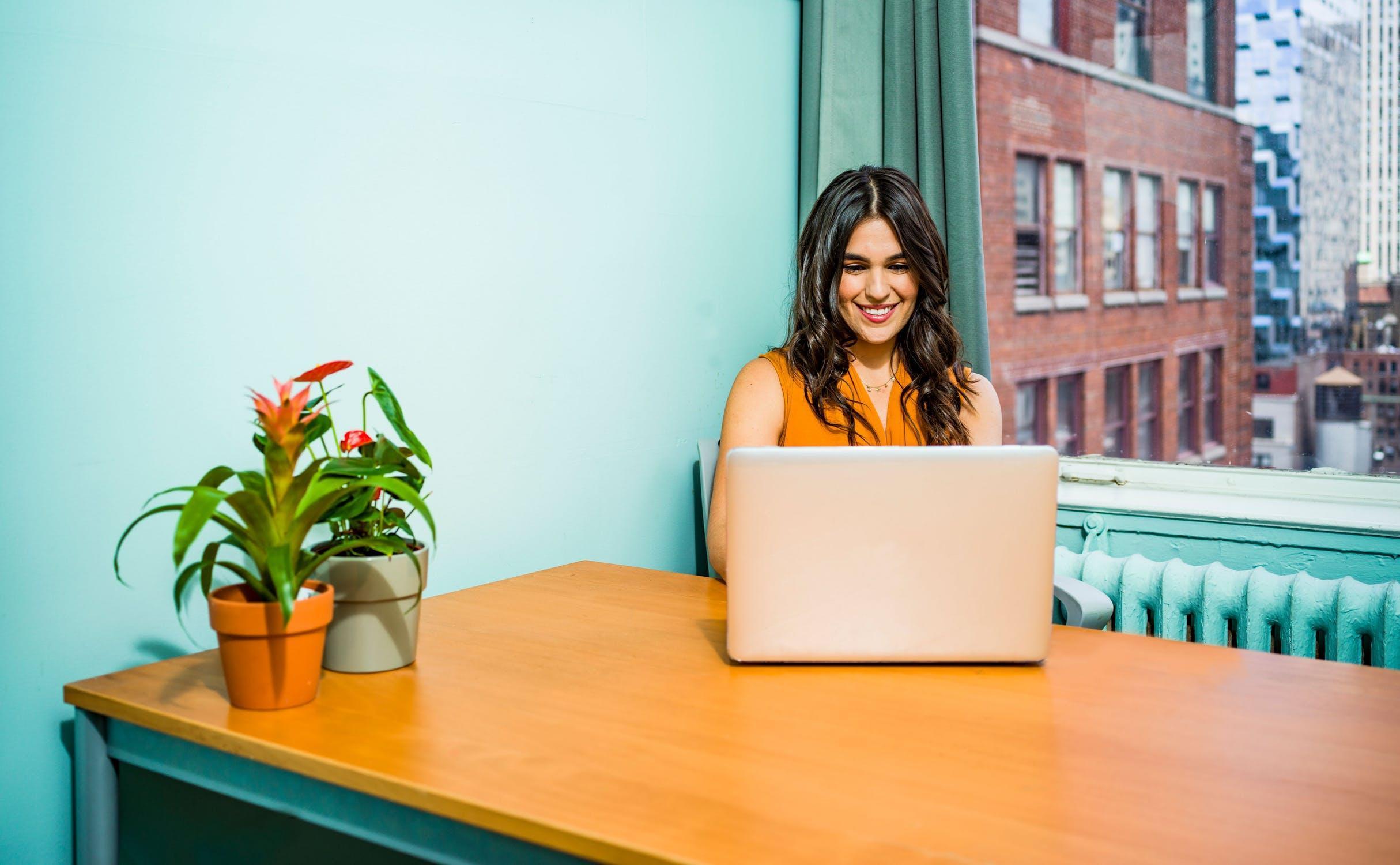 So what exactly what do we mean when we say 'future-proofing your career'? It's about preparing yourself for the ways in which your job may change over time. Future-proofing is about continued learning, technology, and being at the forefront of any developments in your industry. It's also about remaining a sought after candidate within your field. Generally speaking, there are a few simple ways in which you can take steps to future proof your career.
Embrace Technology
As technology swiftly advances, it is changing the way that our jobs work; no matter which industry you are in. If your current role doesn't offer training courses, be productive and sign up to a few external courses yourself. If your company are a little technology shy- do your own research as it pays to stay current. Perhaps your company have already automated parts of your role? Often, many AI processes need human work behind them for support and smooth running. Familiarise yourself with these processes and learn more about artificial intelligence software. Where the former isn't possible, use the time that you gain back to learn new work-related tech skills.
Lifelong Learning
Lifelong learning is a process of always seeking new knowledge. Investing in such a process means you are less likely to become stagnant in your career. When you feel stuck in a rut, there are plenty of ways in which you can learn new skills. Buy a few industry-related books and get inspired by some of the top thought leaders. Attend a talk or networking event to make some new connections. You could also do some volunteer work to practice some new skills. Consider taking a course to arm yourself with some further USPS; from coding to web design or leadership. Future-proofing your career is all about continuing to develop your knowledge and remaining a desirable candidate in the jobs market.
Networking
Attending networking events throughout your career is always a great idea. The more connections and contacts that you gain, the more likely that one of them will serve as positive to your development. Connections within your industry result in not just learning, but perhaps future collaboration or job opportunities.
Build Your Brand
As tech advances, it pays to build your personal brand. Create social media pages via Facebook and LinkedIn that are dedicated to your work only. Use these pages to promote yourself and network online. If you're a whizz with words, why not blog about your industry and use SEO tactics to bring more interest to your page. A social presence can work wonders for advancing one's career and building a personal brand.
Gain Careers Counselling
If you feel unsure about how to progress in your career, it can be a good idea to call upon the help of a private careers counsellor. A careers counsellor will be able to help offer guidance on how you can plan for further success. Such a professional can aid you in setting goals; assessing options; looking for gaps in your expertise; and identifying longer-term plans. It's a wise move to record your goals and progress in a journal to stay on track. A journal is a great place to set out short term goals about future proofing your career. For instance, one goal might involve researching a course or volunteering as a speaker at a work conference.
Study Further
Perhaps you skipped the whole university thing, and now you're thinking that it could serve you well for the future? Either this or -you're looking for a career change? If you've decided that your chosen career is no longer serving you, now could be the time to make a switch. Sometimes, university courses are better pursued when you've got a little more life experience and savings behind you. Ensure that you do extensive research before you choose your course. Once you've chosen, research the best universities to study. For aviation courses, you'll want to check out the best 10 AVIATION COURSES. For graphic design courses, look at the universities that turn out the best employability rate. Whichever course you decide to do, keep your search specific.
Future-proofing your career doesn't have to be a chore, in fact it's a rather exciting process. Staying at the forefront of tech and continuing to learn about your industry will help you to progress. Ensuring that you are always learning new skills allows you to stand out in a crowded marketplace. Such persistent lifelong learning is beneficial for personal development as well as career wise.