Today's businesses operate globally, resulting in a geographically diverse workforce.
Online learning that is translated into various languages is the best way to meet their training and development needs consistently.
Choosing a service provider to translate your training materials involves several steps. It is a complex and time-consuming process to find a partner that fits well with your organization. However, it is important to spend this time if you want to achieve desirable results.
Before organizations bring on vendors, it is critical to ask the right questions. This article will focus on the top seven questions that organizations should ask when choosing a translation vendor for their eLearning program.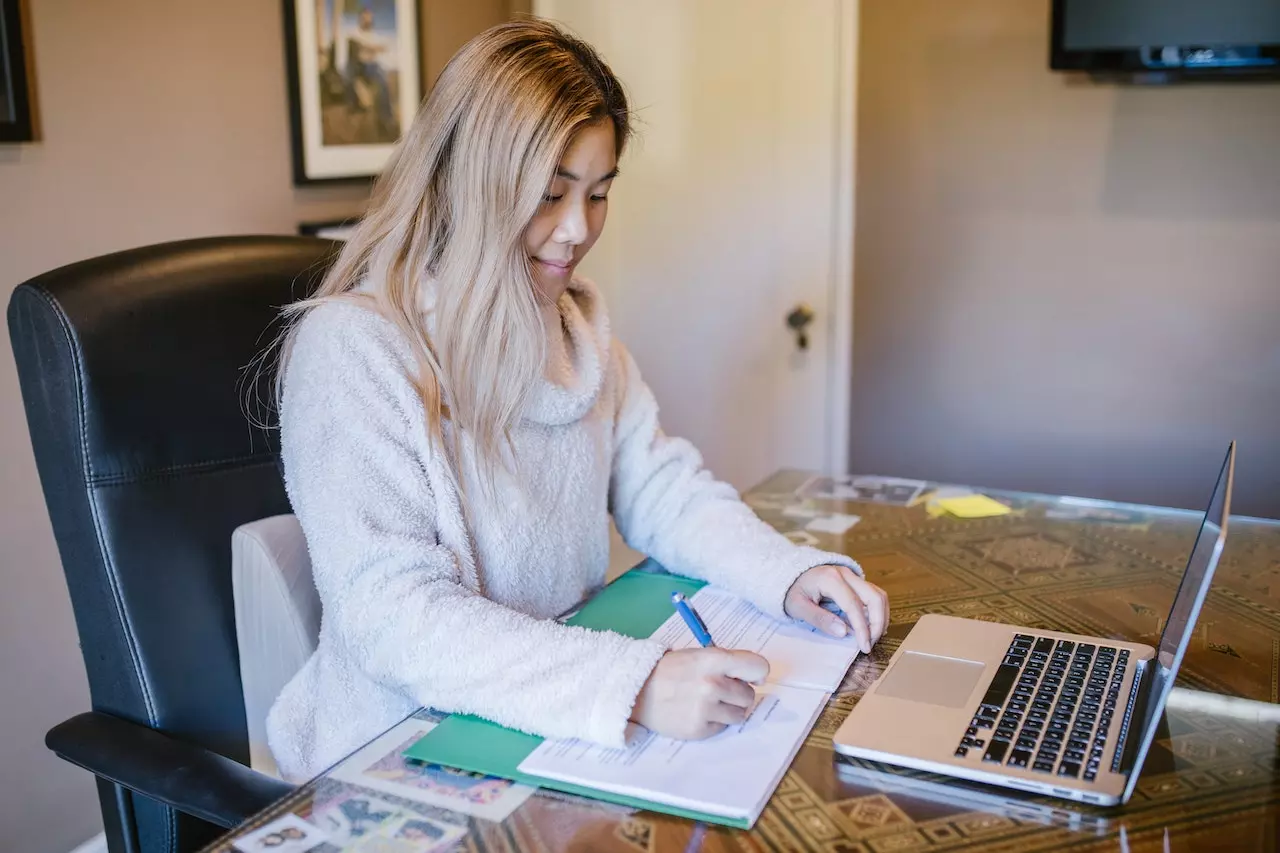 Q1. Is Transcription Service Provider's Main Line Of Business?
Your translations might just be of lower quality if you work with a vendor who offers a wide range of services, of which online learning translation is only a small part. Their quality assurance and operational control procedures might not work with the translation project, which will lead to poor translation accuracy.
It is best to select a vendor whose primary and core business is providing online learning translation services if you want to develop a long-term and strategic relationship with them.
Q2. How Extensive Is a Prospective Vendor's Language Experience?
To reach a larger audience as a global business, your training will have to be translated into different languages. As a result, before selecting a translation vendor, consider the vendor's language experience. Check to see if the vendor has finished a sizable number of eLearning translations in various languages that are pertinent to your project.
The takeaway is that, whatever your language needs, the vendor's goal should be to incorporate your custom eLearning which helps and caters to a wide learner base by adapting the content into the chosen languages quickly and efficiently.
Q3. What Industry Experience Does Vendor Have?
Verify the credentials of the translation service providers you use, as well as their education and design background. This is critical because you need to choose a vendor who has professional skills and expertise in your existing business sector and industry at all costs.
Do not choose a translation vendor based on testimonials on their website because they may not provide you with enough information about their expertise; instead, obtain detailed feedback, transcription samples, and case studies of the vendor's work with the other customers in your industry to get a good idea of their customer base and the work they have done.
Q4. What Are Their Skills For Technological Integration?
The translation vendor you choose must be knowledgeable about the most recent technological standards and tools. A successful vendor will use automatic translation tools, which are essentially linguistic databases that save every paragraph or sentence, and ensure the same statement or paragraph does not appear again. By avoiding transcriptions of repetitive terminology and paragraphs, this technology has the potential to significantly reduce translation costs and time.
Similarly, your preferred vendor must be able to use a variety of authoring tools. They must demonstrate expert knowledge of translation-friendly tools and methods, which have significantly reduced translation costs. It would be advantageous for you if the vendor has an excellent knowledge base about tools as it will give you a sense of relief and get the correct translation of your eLearning project.
Q5. How Fast Can Vendor Provide A Low-Cost Translation?
You may be limited on time and require online learning content translation on short notice at times. For this purpose, you'll need a vendor you can rely on to deliver translations on time. If you need content translated regularly, select a translation vendor with the technical knowledge, expertise, and human input to:
Adjust the project to meet your deadlines

Provide a quicker turnaround time

Manage multiple projects at once
Q6. Is Vendor's Project Management Approach Structured?
Most translation projects face the challenge of ensuring constant communication and reporting between both the translator and the customer. Avoid translation companies that take your raw material and provide a transcript version with no intermediate communication. To ensure that your translation project is completed as efficiently as possible, look for a vendor with strong, structured project quality management assurance procedures in place.
They should maintain constant communication throughout the project. For example, if you want to make adjustments to the target language based on feedback from subject matter experts or reviewers, you should have a systematic process in place to do so.
Q7. Is Your Point Of Contact Or Vendor Knowledgeable Enough To Handle Your Translation Workload?
Your point of contact is in charge of overseeing your translation work. They should be capable of acting as project managers and translation managers. Your translation needs will be anticipated by a good point of contact, who will then strategically plan for them and make sure they are met on schedule.
When searching for a translation vendor to translate your online learning courses, make sure they have the necessary knowledge and experience in eLearning translations. The expertise and experience a vendor requires when dealing with translations can either make or break your translation project. As a result, ask the right questions to find a dependable translation partner who will assist you in meeting your translation needs.
Conclusion
eLearning translation provides your employees with a thorough understanding of their work and helps bring them together. You strengthen your team because they can implement and understand the same procedures across global sites.
To ensure quality in all of your business locations, you must ensure that all of your employees are on the same page and implement the same procedures.
Your chances of success increase dramatically when you ask the right questions and receive the right answers. Your chances of finding someone with whom you can have a long-term relationship significantly improve. It is a serious undertaking to translate your documents, videos, or other training resources that you might have. The result of that translation will represent you and your company to the workforce. Take the time to carefully select your choice of service.