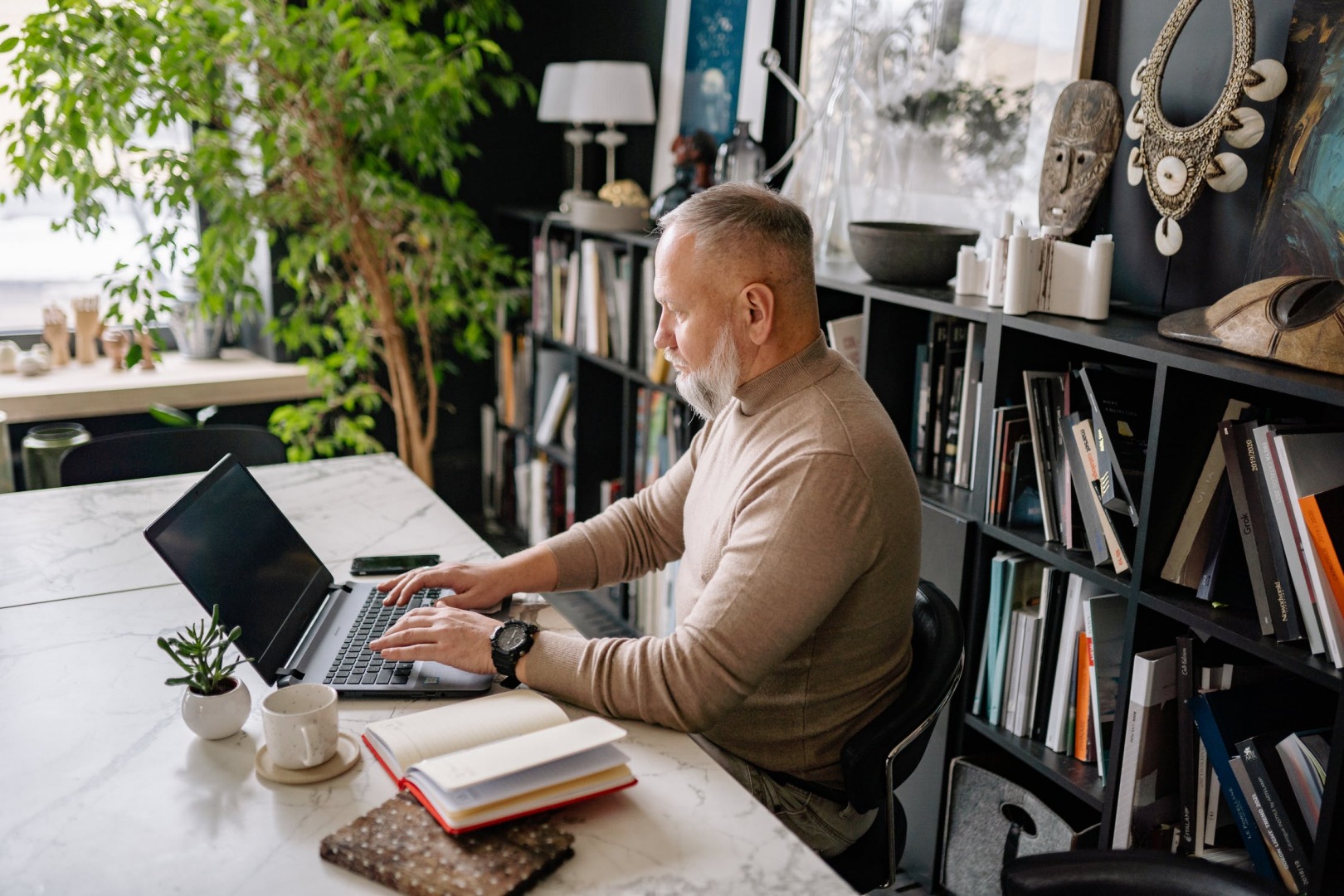 Newsletters are one of the most inexpensive and impactful ways to slide in relevant information to customers or prospects.
However, they can be a tough nut to crack if you mismanage the creation or distribution. If your content placement is wrong or the customer doesn't resonate with your content, it might not fetch you the desired results.
A great way to get inspired and learn best practices is from other small businesses and startups killing it with their newsletters. If you're planning on rolling out one for your business or improving upon an existing one, then we have the perfect inspiration guide for you.
Some Great Examples of Newsletters for Small Businesses
As a marketing tool, newsletters can instantly elevate your brand value. Be sure of your target audience and conduct regular surveys to ensure that your communication is effective.
Email clients provide the option of scheduling your posts, which is a great way to save time while sending multiple emails. Every part holds equal relevance in crafting an on-point newsletter that will bring you the desired conversion from content to graphic design.
If you already have a decent lead magnet in place, a good newsletter will help nudge customers forward in their sales journey. Just make sure to mark the newsletter publishing date in your social media calendar so you can send a reminder on your social channels.
Let's have a look at some of the most well-crafted newsletters recently published to provide some ideas.
1. Away
Away is a young and dynamic start-up that is into designing smart luggage. They roll out monthly newsletters directed towards highlighting all the unique qualities of their product. The content in their newsletters starts with a spot-on tagline that instantly grabs attention. Their content is divided into small sections that make it extremely easy to read and understand.
2. The Nature Conservancy
The Nature Conservancy uses a single or double color palette that is relevant to the brand values. These newsletters are a bit content-heavy, with the top section directed to their mission and service statement. They use a lot of links to their published blogs and articles, their donation channels, and their social media pages.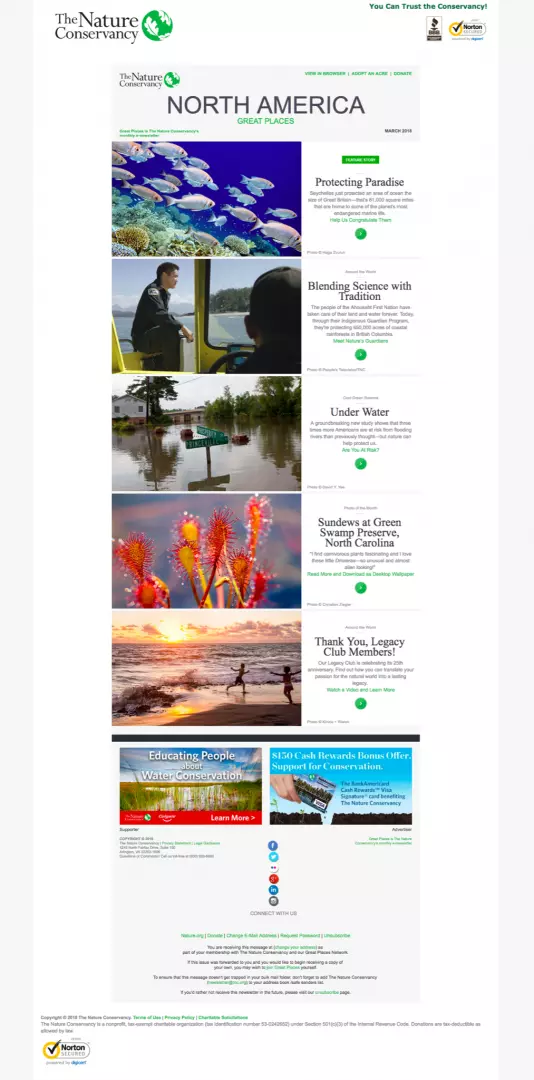 3. The Hustle
The Hustle uses minimalism at its best. The Hustle shares the top headlines and trending topics worldwide. It is a young and quirky newsletter that mostly starts with a catchy header and evenly laid-out content. Their formula for success is drafting a newsletter with a personalized and unique tone of voice.



4. NextDraft
NextDraft is a daily email written by Dave Pell. He has impeccable copywriting skills which is what makes this newsletter a success. He lays out relevant facts and truth backing the information, and the newsletter uses minimal graphics. Since this is a daily email, it is more bent towards putting forth relevant content than graphics-heavy.

5. REI
REI is an apparel e-commerce company that deals with making clothes for sports and adventure activities. Their target audience (TA) is relatively young and powered by a sense of adventure. Therefore their newsletter embodies a fresh tone of voice-directed towards the relevant consumers. It is high on highlighting its seasonal launches, uses very little content, and primarily relies on graphics.
6. Austin Kleon
Very laid-back, no heavy promotions, just quality content, is what makes the Austine Kleon newsletter such a huge success. It uses many links to relevant pages, is very informative, and doesn't use a lot of marketing gimmicks, making it one of a kind. The language is friendly and conversational, away from the typical jargon and euphemism.



7. FandangoNOW
An online movie-streaming application, FandangoNOW uses a straightforward approach to its newsletter. It starts with a header that clearly states the purpose of the newsletter and then highlights the CTA, which is the end action.

8. The Ringer
The Ringer mainly focuses on sports and pop culture, with its feet dipped in tech and politics. It is a newsletter that combines the content-heavy structure with high light, clean, and minimal design. The USP lies in their tone of voice and on-point information laid out clearly and coherently.

Summing up
Newsletters are an essential and effective business marketing tool and have various uses. The best part is that once you have your newsletter process planned, it becomes a rest and success situation to automate its publishing.
While it is undeniable that it takes a certain amount of energy and creativity to crack the code to create an effective newsletter, these examples should help set you on the right path.