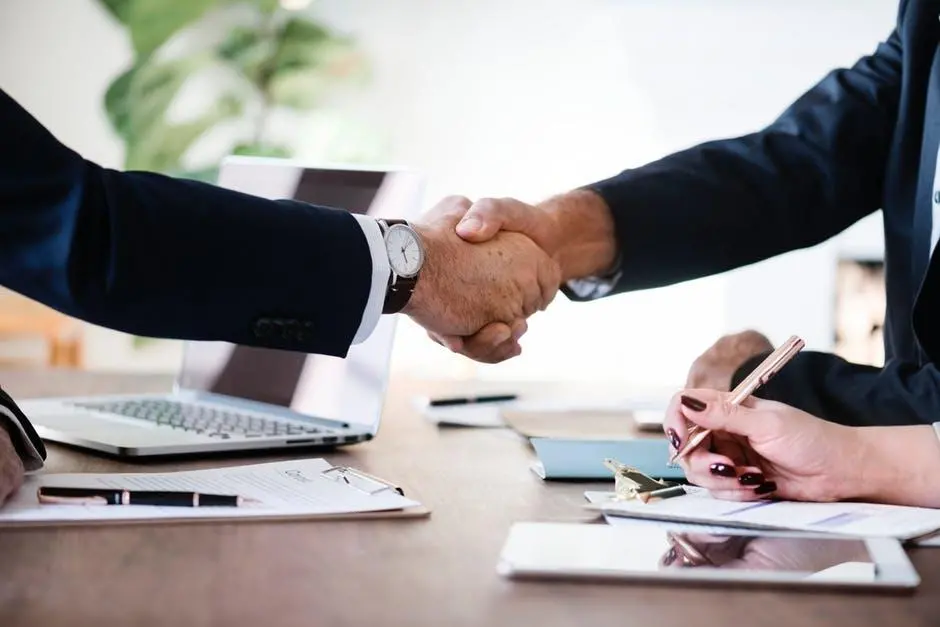 "Your mission if you choose to accept it is to launch and scale the company in Asia-Pacific. We look forward to you delivering triple-digit growth over the next five years. As always, should you or any of your team fail, we'll disavow any knowledge of your actions. This post will self-destruct in 600 seconds."
I've been asked by some established B2B Enterprise Tech companies for a pragmatic approach to expanding in APAC. Below are a couple of thoughts I've been sharing as they begin journeys to launch and scale. It's a ten-minute read that could save you a couple of months.
Welcome to the Region
When I first moved to Singapore in 2011 people would refer to "Asia-Pacific" like it was one country. In reality, it's 30+ countries with over 4.5 billion humans and home to 60% of the world's population.
A simple trip from Singapore to South Korea takes over 6 hours. For the joys of crossing the whole region, I could have flown to Europe or the US. I wasn't ready for the varying temperatures from ice and snow to sizzling tropical heat.
When I first arrived, I realised that people had all sorts of names for the region from Asia to Asia-Pacific to APJ to Emerging Markets. Each name I discovered had a slightly different mix of what country was or wasn't included depending on the brands' footprint.
Since I've been here, I've witnessed operations move through regionalising, localising, globalising, glocalising and now sub-clustering. I've observed a business environment where people are always hunting for the right model to overcome the geographic scale.
I've partnered with the smartest and most discerning people. And have experienced everything from rapid growth, mind-blowing failures, epic wins and incredible food. I've been able to witness enormous change as economies grew and countries leapfrogged over each other with technology adoption.
Above all, I've learned that the only sure thing in Asia is change. How to focus in a world of constant change? So now you are here I'd love to help you navigate.
Just ask around, you'll hear war stories about leaders spending their first couple of years on flights collecting air miles. At around 18 months people lift their heads up for fresh air and start to decide what's important. With unmet goals, you'll be scratching your head on where the time went and how you can make a lasting impact. I can assure you trying to solve challenges in over ten countries with a lean team is not one of them.
So to save you the flights, here are eight ways to help focus your growth plans.
1) Connect with your known Customers
The most direct path to scale in a new region is through your existing clients and network. Start now, as it takes time to earn trust.
If you work with global businesses in different markets like North America or Europe, the easiest place to start is building relationships with your client counterparts in APAC. Relationship building is essential.
Ways to reach out and connect:
Informally through your existing clients to meet their APAC counterparts

Try video or Zoom to say hello. Double check the timezone first

here

as it's frustrating being asked to speak at 3 am.

Fly in for a formal market visit to start building relationships. Pick just 1 or 2 markets and stay for more time. I've always found if you are flying in, people will make time to meet you.
By connecting with prospects and opening the discussion, you'll quickly start to understand the real challenges. Listening will give you feedback on whether you need to tailor your value proposition, product offer or pricing.
Speaking to people will also give you insights into building an account based strategy as you may find that particular verticals, countries or customers are ready and waiting for your solution.
People will be very open about their business if you make an effort to nurture relationships. I wish I'd spent more time listening when I first arrived and less talking.
2) Check-in for Existing Demand
If you have a solid product/market fit and are driving Inbound successfully, odds are you'll already be attracting leads and interest from businesses across Asia-Pacific. That could even be why you are considering expanding.
Open up your existing pipeline and take the time to uncover:
How many leads are you getting across APAC? Are they qualified?

What trends do you see regarding countries or verticals?

What are the pain points?

How did they find you?

How have you been following up?

Have you organically picked up business in the region already?

What is the size of the deal or account won?
I've worked with many companies expanding into APAC recently where there was a steady stream of interest and leads. The opportunity was to start converting demand. We tested the existing lead pipeline with an Inside Sales or Business Development Executive sitting outside of the region first before making a call on what market and resources were needed to scale.
If you uncover that you don't have a lead pipeline - take a look at Google Analytics to see how much traffic you are getting from each country. Also, check out "networks" to see if you can spot any brands or companies you know. Also, keep note of how much activity is on mobile. It's a mobile-first region, and this will be critical as you look to Go-To-Market.
Finally, open up Google Keyword Planner and make the time to look at search trends. It's an absolute gold mine for understanding intent and language. I was doing this recently for a brand, and we found two new categories of associated keywords. The keyword discovery helped to distinguish wherever demand was coming from and the real human words that their customers were using in Asia.
3) Engage with your Global Partners
An incredible source of insight is to connect with your global partners to see if they have a presence in APAC or have expansion plans. Engagement is a useful entry point if partners are open to sharing.
Questions to ask partners:
What are their ambitions across APAC?

What insights do they see across the region?

How is their offer different in APAC?

Did they need to tailor any features or their model?

How can you add value to your partners' customers to make collaborating a no-brainer?

When are your partners doing their latest roadshow, webinar or event? Can you participate or be present?

Can they help open the door to a couple of key customers?

What can they do to help you launch in the region?
Business in Asia is relationship based, having a trusted partner in the region can help you navigate.
I've seen that existing partners will be open to rolling out a similar commercial agreement if it helps you both to move faster. Check in on legal advice first, along with guidance on exchange rates & transfer pricing.
4) Uncover the Greatest Market Opportunity
Once you've uncovered your current demand opportunities - it's time to take a fresh look at the market. The caveat here is that often the quick wins will help you to move with speed - you just want to check that it's on strategy.
Below are some stats to help start your discussion on where you'd like to focus - concerning countries, customers, key accounts and ultimately your business model.
Economic Growth
Overall growth in the region according to the Worldbank for 2017 was 6.4% and represented over a third of global growth with a significant contribution from China (30%). 2018 is looking to net out around 6.2%. Markets like Australia will sit closer to 2.5%, South East-Asia around 3-7%, China at 6% and India at 7%.
Top Performing APAC Businesses
Last December, Deloitte ranked the Top 500 companies in APAC. Out of the Top 500, 212 were software (42%). The second largest category was hardware at 18%. The Top 500 companies average revenue growth was 600% in 2017. Deloitte's analysis showed the growth rate increased by 27% vs 2016. 119 of the companies were in China.
That's an incredible gap in growth between the top companies and the baseline economy.
Tech Spend Trends
The latest research from Forrester on Technology in APAC concludes:
Technology budgets will increase by 5.7% in 2018.

Business Technology is around 12-13% of the spend in APAC, whereas in the US it's closer to 30%. So there is room for growth.

Japan & China continue to be the two largest technology buyers in the region accounting for over 60%.

Only 3% of current technology spend is cloud based.
Top 5 Cloud Readiness Markets
The Asia Cloud Computing Organisation in 2016 ranked all markets across the region for their cloud readiness. The rank took into account ten different factors including connectivity, policy, privacy, regulation and business sophistication. Their 2018 ranking is due out before the end of Q1. I think we'll still see a similar rank with a significant shift from China.
In 2016 the top five countries:
Hong Kong

Singapore

New Zealand

Australia

Japan
Growth opportunities all around - just be clear where you want to play and focus. It's much easier to drive growth in one or two markets than it is to drive growth flawlessly across a dozen.
5) Tap into Technology Behaviours & Trends
Across the region, we see a diverse mix of technology behaviours.
Some markets are more developed, and others like China & Indonesia have a habit of leapfrogging when it comes to using technology. It's useful to look at overall tech usage to appreciate the pace of change.
4 billion mobile connections up 8% and 319 million people in the past 12 months (Source: We are Social & Hootsuite 2018 Digital overview)

65% of consumers in emerging markets are mobile only

APAC accounts for half of the worlds video consumption. Globally video consumption increased by 150%, in APAC it was 300% (Source: AppAnnie)

The largest B2B Commerce market globally is China almost double the size of the US. Three of the top 10 markets are in APAC, China, Japan & South Korea. (Source: Magento)
6) Move at Speed. Don't Keep Reinventing
Now, in theory. If you are a global brand and you've identified an ideal customer. You have crisp personas, a deeper understanding of pain points and a value proposition that resonates. You should be able to pick up your existing marketing programs and adapt.
Don't reinvent unless you can't find a product/market fit.
The quickest tactics to test the market.
Talk to partners & known customers to sense check your proposition

Test with paid search to a unique landing page

Test with existing global content downloads

Check to see if you have an existing list to re-engage and nurture

Test to see if your current sales approach works
I've found that you don't need to boil the ocean, you just want to see how much traction you can get if you turn on your pipe. You'll then be able to adapt & tweak as you go.
If you are starting from scratch in the region with a brand new proposition you'll need to build out a more in-depth Go-To-Market. That will take time, so be patient.
"We tend to overestimate the effect of a technology in the short run and underestimate the effect in the long run." Roy Amara
7) Hunt for Talent & Start Building Capabilities
Now that you have focused on where and what, it's time to look at who.
You'll be able to answer:
Are you looking to build out capabilities in markets where your customers are or are you looking to build out a regional hub?

Are you looking for a regional leader or are you looking to start with sales capabilities? Or both?

What parts of your global business will help to support the expansion? How much of their time is committed? How will you work together across different time zones?
Depending on your growth goals - your talent answer will vary.
I've seen businesses set up a limited presence while they build a sustainable growth path. Other models include putting a senior leader in the region and then relying heavily on the global team until the business has gained traction. The third is placing a sales lead in one or two critical markets to help engage customers. Finally, getting a channel partner to take the lead for you.
All have their strengths. Don't worry about getting it right from day one. You'll keep tweaking as the business expands and as you connect with your ideal customers.
8) Find a Spot to Sit
Here is the good news. We are seeing a growth of gig workers, freelancers, and agile businesses. Add commercial rents in the hub cities (Singapore & Hong Kong) sliding and a rise of co-working spaces.
There are so many great workspaces to nest. I move around between a number of them in Singapore based on where my clients have set up camp. Each has a unique culture and flavour depending on the vertical and stage of business.
Check out:
Wishing you success as you hunt for growth!
Expanding in a new region is the most exciting mission you'll ever take. The stakes are high, and so are the rewards. The best advice is to keep focused, connect with humans and cherish the failures.
When you hit your quarterly target, give me a shout, and I'll take you out to celebrate.



Cat leads Humanisation. Our secret sauce is Human-Centered Marketing. We're Marketing & Business Consultants who help businesses launch, scale and transform across APAC by connecting with humans.
Read more about Humanisation & our why here, or get in contact with Cat@Humanisation.com.

----------

P.S: Because it's important to have a kit full of resources. Keep these excellent pieces below handy as you start your mission.
The Goldilocks & the 3 Bears from UBS
Top 500 fastest growing companies in APAC
Overall Tech Outlook from Forrester
Digital Trends from We Are Social
Economist - Digital Upheaval in APAC