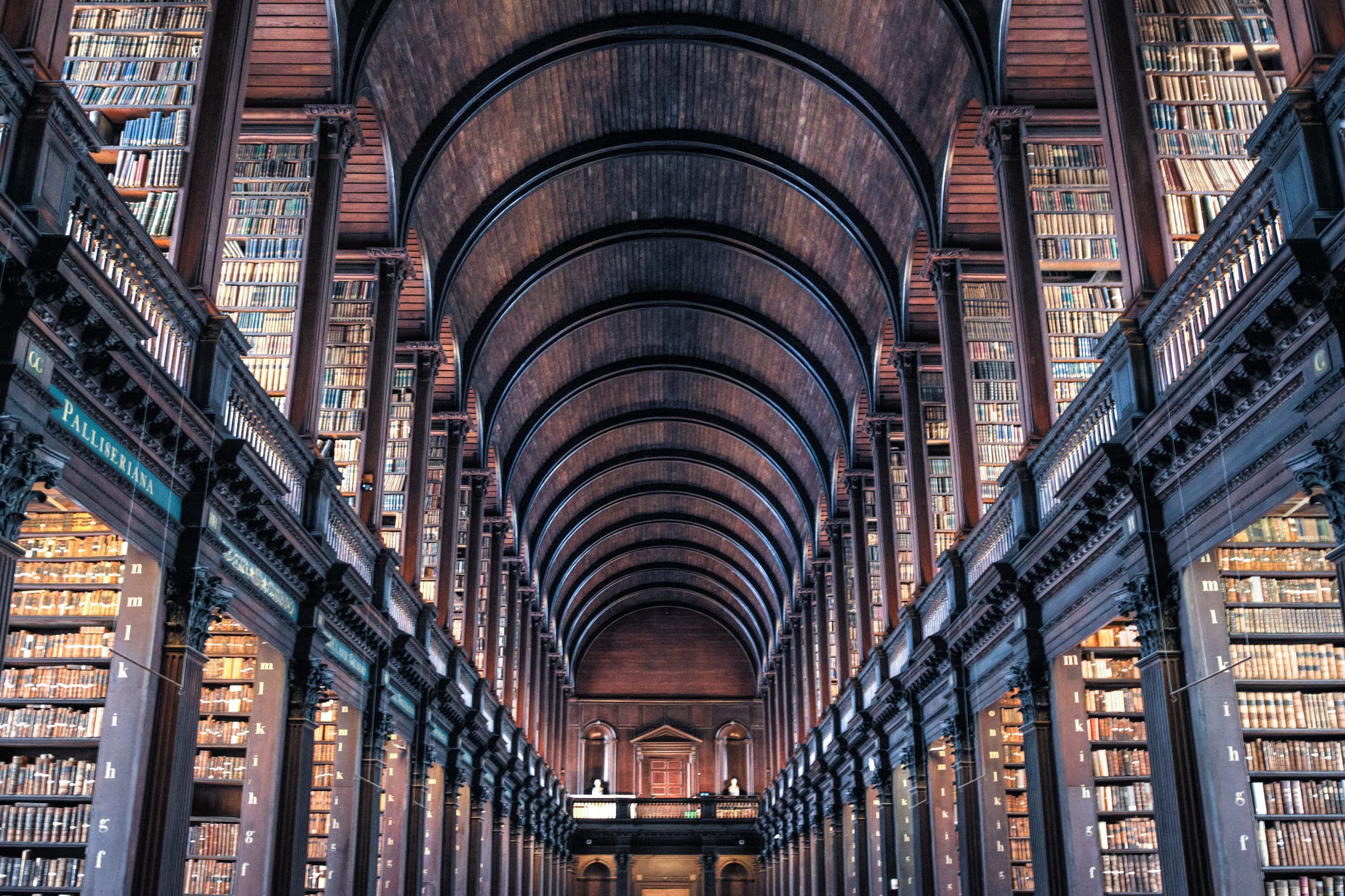 The first thing that comes to mind when you think of a library is probably an old place, filled with dusty books. While some of the books might be priceless for both their history and the knowledge they contain, truth be told, the common image of a library is one of a rather dull and old-fashioned place. Most people picture an old lady with her hair up in a tidy grey bun, patiently sitting behind a desk, wearing clothes that belong to the past. Modern, exciting, and even entertaining are words that are never associated with libraries in real life.
In fictional work, however, we all have read the adventures of Harry Potter, felt excitement at the mention of a restricted section with books that are banned from the eyes of students. Without his invisible cloak, Harry himself would have never wandered through the restricted section to pierce the "Secrets of the Philosopher's Stone". But we, the readers, follow him with high expectations.
For those who prefer a world of fantasy entirely dedicated to the work of librarians, the Librarian franchise, featuring Noah Wyle as The Librarian in charge of protecting a magical collection of artefacts, redefines the job as an intrepid and risky mission. Now, it sounds miles apart from the boring old lady sitting behind the desk. But this leaves room for one crucial question about the librarian profession: Can it ever be as exciting as those fictions make it appear?
The short answer is no. There is no such thing as a magical library. However, it doesn't mean that librarians don't have an important role to play, even though they are not out there to fight out the magical world. If you are considering a career in the library environment, you may be surprised by the challenges and buzz of a librarian position.
Believe it or Not, but it's a Business Skill
First of all, it's fair to mention that the librarian position entails a lot more than just sitting behind a desk – as previously mentioned. In fact, becoming a library is an active and detrimental business activity. You can get to understand more about the business strategy inherent to the librarian job in this helpful article from the University of Southern California promoting the importance of their Marshall School of Business course for librarians. To put things clearly, as a librarian, your role is to become a professional of information. As such, you need to not only learn how to organize this information you have but also how to manage it effectively to make it available when and where it is required.
Additionally, being in a position where you need to continually evaluate the material you keep and extend your collection of material regularly to meet the requirements of your information seekers. As a result, your function is not only limited to the internal organization of books and further information materials. On the contrary, you become the strategist that needs to grow the organization through partnerships with information seekers and providers, through collaboration with creators and researchers, and more importantly through a deep understanding of what your audience expects and needs.
But Can a Library Become a Global Entity?
When we talk about librarian being a business skill, it's essential to consider the whole library environment as a business organization that has the potential to grow and evolve. The idea that a library should remain a local entity self-contained within its community is preposterous. Nowadays, it's time to consider the library as a global entity that can build an audience overseas. When should a library think of its global footprint? The answer is simple: When the material you provide is unique – or if not unique, extremely difficult to find anywhere else. This, for instance, could be the case for libraries that also hold archive rooms. Your specialist archive department can provide information seekers with material that doesn't exist anywhere else. Your role is, therefore, to ensure that you can promote your unique services at a worldwide level, through the use of social media and website content. You can also boost your business awareness through conferences and by attending relevant shows to discuss the materials in your library.
As a Librarian, You've Got a Duty to Information Seekers
You are responsible for ensuring that the people who come to your library can find the information they need. With the boom of e-book suppliers such as Amazon, the debate about whether or not printed books are still a necessity remains a critical point to consider. However, as a librarian, your role is not to decide on whether to store e-books or prints, but rather to embrace the variety of media and technologies available to readers to facilitate the consumption and retrieval of material. Indeed, making books more accessible to all implies not only considering electronic versions but also researching audiobooks and braille versions. Additionally, your index system also needs to be made user-friendly for all, in terms of server speed, search filters, international languages, and browsing categories.
There's Something New about Libraries
Libraries are not just a place to find books and study. It's become the ideal environment to provide workshops for students, people who want to boost their skills, and even business owners. Google was one of the first companies to tap into the workshop side of things by promoting marketing training to business owners as part of their Digital Garage initiative in Europe. The Digital Garage opened in the Birmingham library in the UK in 2015 to support hundreds of small business owners before moving to a different location.
Reviving Libraries for Creative Businesses
Libraries can also become a playful space too, especially with the introduction of immersive experiences in this environment. More and more libraries have opened a temporary escape room adventure on-site to keep their visitors entertained and help independent escape room designers build up their audience.
Librarians have a diverse and versatile role that extends well beyond the organisation and storage of information materials. Indeed, approaching your profession as a business role, you can not only develop an international presence for specialist information but also encourage the creation of research and accessible reading materials. Additionally, you can also collaborate with partners to build educational and entertaining platforms for your visitors.