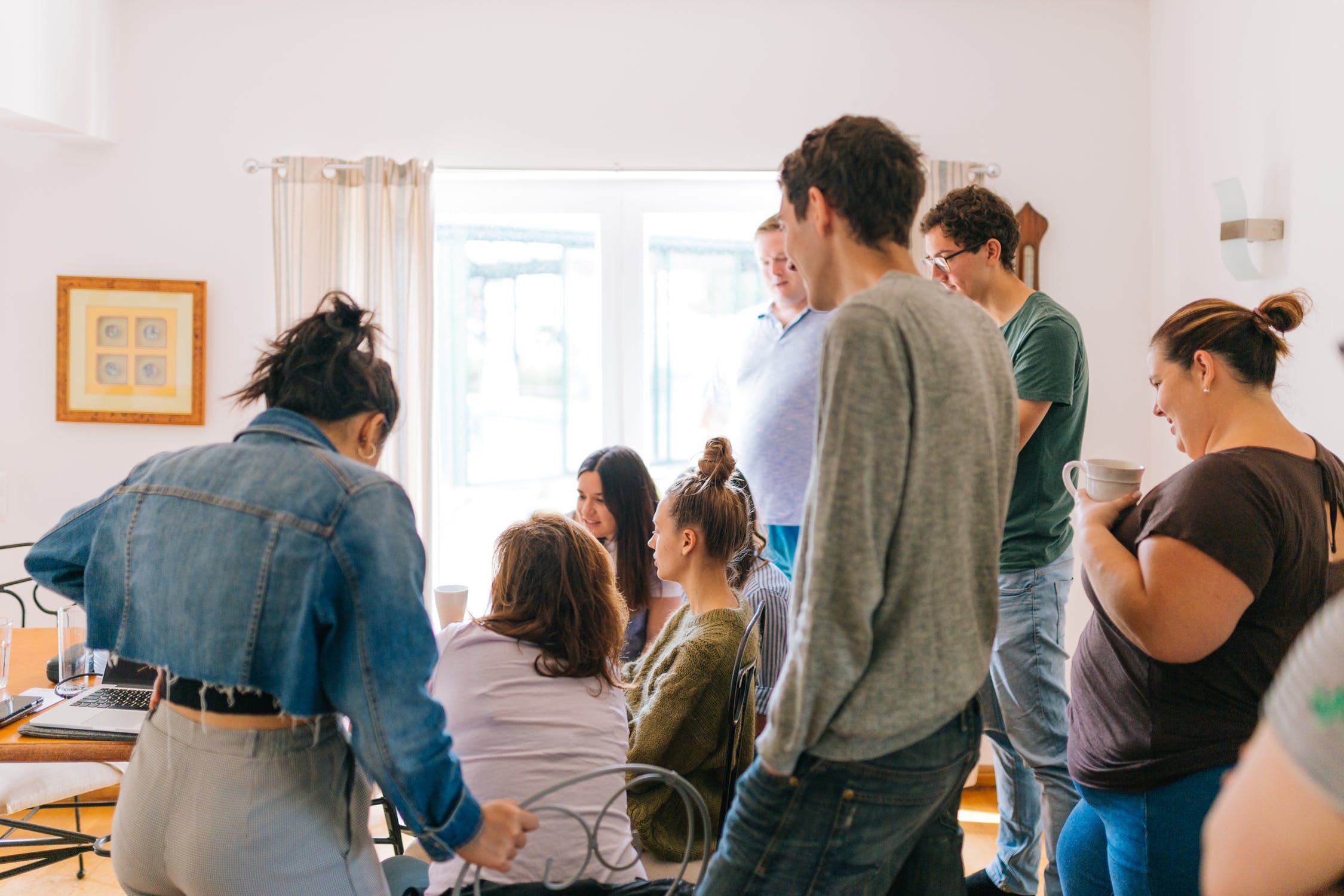 Running a business is a gargantuan task and it will only grow as your business continues to grow and expand too!
There are just so many different areas that you need to focus on and give a little TLC in order to help your business develop and to keep it moving in the right direction. Of course, this can make it hard to know where exactly you should focus at any given time. Sure, the right answer to this question will largely depend on your business and its unique and specific needs. But some of the areas highlighted below could be a good place to start!
Web Design
The days of traditional brick and mortar stores aren't quite over, but it's undeniable that nowadays we're living in a technological world. Accordingly, increasing numbers of business owners are deciding to take their businesses into the realm of E-commerce. THis isn't all too surprising. There are just so many benefits that come hand in hand with operating online. Customers can make purchases around the clock - day and night - maximising the number of sales you can make. Customers from around the world can also come across your website. All you have to do is add the option of international shipping and you could reach out to a whole new audience - and you could experience many sales and great success with them. But if you're going to sell online, you're going to have to put time and effort into ensuring you have the best quality web design possible. Here's a little more information on this!
The Importance of Web Design
You really can't brush off the importance of good web design for your business. Various studies have shown that the majority of people will decide whether they're going to stay on your website or click the exit tab within a matter of seconds after arriving on the page. First impressions count and you want to keep users on your site for as long as possible in order to encourage them to browse as much stock as possible and to sell your brand and products to them.
Creating a High Quality Website
Generally speaking, it's best to call in the professionals when it comes to creating an engaging, functional and impressive website. Sure, you may know a little basic CSS and HTML yourself. But these pros will know the ins and outs of the entire design process, what works and what doesn't and how to bring your vision to the screen. Seek out both a web designer and a web developer. The first will focus on aesthetics. The second will make sure the whole thing actually works. You could also bring in a user experience - or "UX - designer if you want to go all out. They'll help to ensure the page gets people to click where you want them to click and end up where you want them to end up. You don't have to take on permanent staff for this project. Instead, a few good freelancers will complete the job perfectly!
Recruitment
Employees are the backbone of every company. They're the individuals who make sure routine tasks are completed - keeping your company afloat - and that more progressive tasks are tackled to move your business forward into the future too. Once you have money to invest into taking on employees, it's important to dive straight into the recruitment process. Here are a couple of key stages!
Advertising the Position
First, you need to advertise the position you have on offer. Write up a job description detailing exactly what you'd like from someone within the role. You can include qualifications, experience, skills and more. Make sure to mention if the individual will need a driving licence. Generally speaking, the ebay place to advertise jobs is on online job boards like LinkedIn and Indeed.
Choosing Potential Candidates
You'll receive plenty of resumes and CVs for the role. Make sure to read through them and to determine which are appropriate and tick the necessary boxes for the role. Contact these individuals and see whether they'd like to attend an interview.
Interviewing
It's important to interview any candidates you're considering. Not everyone writes their own CVs and some people can outright lie on them. It's much harder to fake your way through a face to face interview. It'll also help you to get a good idea of their character and whether they're the right fit for your company.
References
If you think you've found an ideal candidate, you should request a reference or two. This will help you to feel certain that they are as good an employee as they've sold themselves to be in the interview process. Contact the references and wait for a response.
Offering the Position
If references are as desired, it's time to make an offer. Congratulate the candidate and draw up the terms of their contract!
A Company Car
If you're going to have staff, you're going to have to provide them with a means of getting from work to important meetings and other events where they'll need to make a professional impression upon arrival. This will generally mean providing a company car that all necessary individuals will need to be insured on - for cheap policies see: https://www.motor-trade-insurances.co.uk. It may seem like quite the commitment, but your business will almost definitely get its use out of it. It's a good idea to look into models that will retain their value well too!
Market Research
Market research is something that every business should engage with. In short, if you're selling something, you should have a good idea of how you're intending to sell it to and how you can meet their needs and preferences to secure sales with them. Here are some market research basics to get you going!
What Is Market Research?
Put simply, market research is pretty much any research that you conduct into consumers and their behaviour. You can learn a whole lot through this process. You can determine whether a product could be viable and successful. You can find out what people would expect from it, what they are willing to pay for it and how you can stand apart from your competitors. Most market research is carried out by conducting surveys, getting people to complete questionnaires, holding focus groups and seminars, and conducting a whole host of other market research tasks.
Carrying Out Market Research
The easiest means of carrying out market research is to outsource the work to a market research agency. These agencies already have plenty of potential people to talk to signed up and they'll be able to find the right people to match your demographic. They'll have experience in getting truthful and detail filled answers and they're generally reasonably priced. So, let them take the hard work off your hands. If you have a larger company and need market research to be conducted regularly, you could benefit from creating an in-house market research team. This could prove more cost effective in the long run.
Sure, there are plenty more cogs that keep the wheels of your business turning. But these are some major areas that you really need to focus on, or at least take into consideration, when running your business. Hopefully, some of the above advice will prove to be both useful and profitable for you!