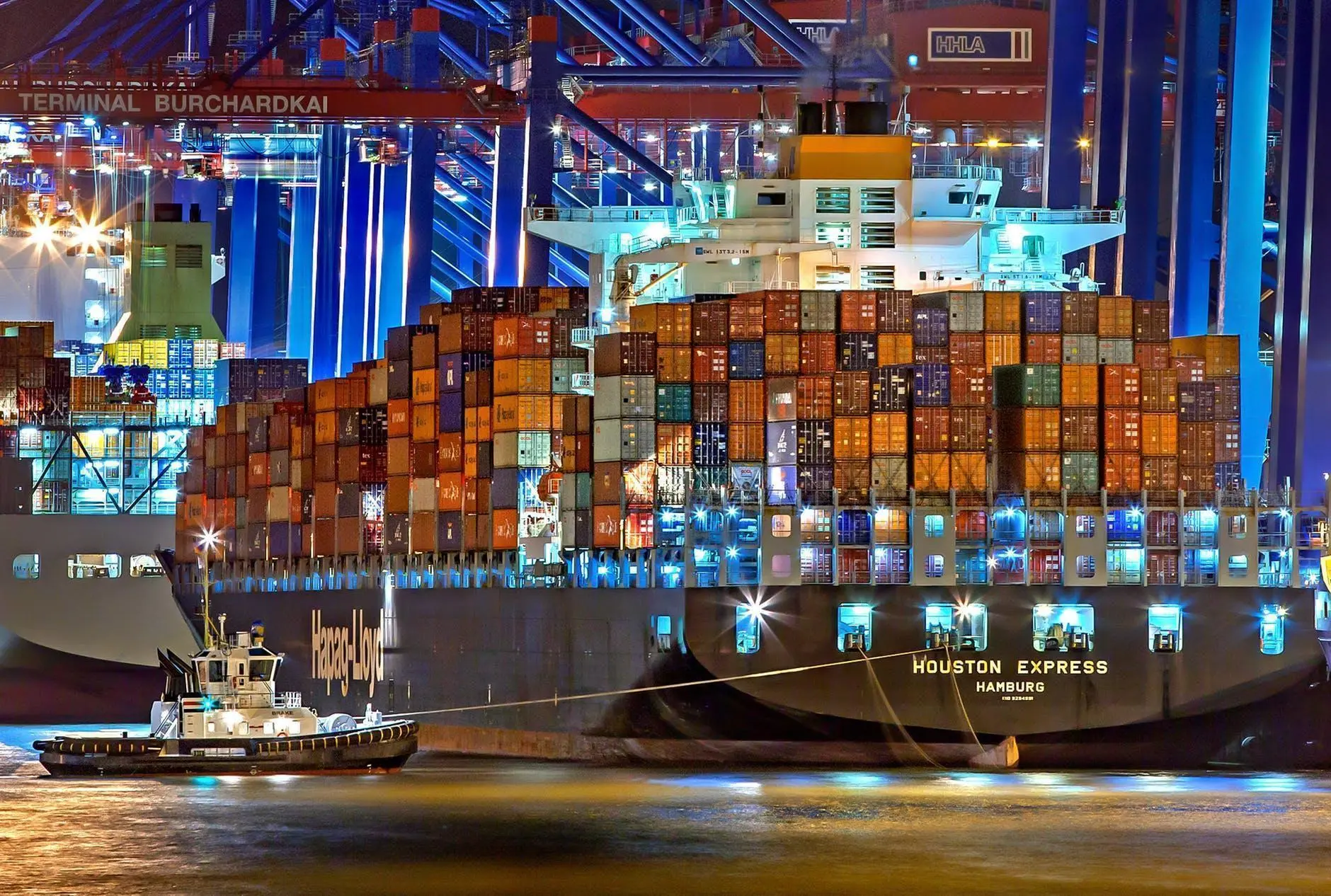 Blockchain on the High Seas and the future of Trillion Dollar Shipping
On January 18th, 2018 shipping and logistics giant Maersk and IBM announced their intent to establish a joint venture to provide more efficient and secure methods for conducting global trade using blockchain technology.
"This new company marks a milestone in our strategic efforts to drive the digitization of global trade. The potential from offering a neutral, open digital platform for safe and easy ways of exchanging information is huge, and all players across the supply chain stand to benefit."
Source: Vincent Clerc, chief commercial officer at Maersk and future chairman of the board of the new joint venture
In the traditional shipping world of signed & stamped cargo and freight documents, implementing change through advanced technology is revolutionary and at the same time a game-changer for all parties concerned.
Shipping has always been steeped in tradition and reputation where verbal agreements were firm contracts that had to be honoured no matter what, and now in the 21st century, the shipping world is finally making the big step into digitalisation. Not that shipping has been operating in the shadow of old-fashioned legacy systems, but it is only now slowly adapting to the super-fast financial transaction systems of the digital world.
Maersk will have a distinct comparative advantage to the late-comers in container shipping because it's establishing a permissioned DLT (distributed ledger technology) platform which, although "open", will be governed by Maersk, key players, leading maritime institutions and related authorities.
Many other blockchain platforms are on the horizon but having first mover advantage gives Maersk and IBM the comparative advantage.
Denmark takes the Blockchain Lead in Shipping
The European Union recently issued a declaration stating that 24 member states will join the EU Blockchain partnership to support the establishment of blockchain standards and solutions.
Denmark, a traditional maritime nation and major shipping hub, has declared that it will be the first country in the world to register ships using blockchain.
Brian Mikkelsen, the Danish Minister for Industry, Business and Financial Affairs, said after signing the declaration Monday that Denmark will be "the first country in the world [to] use blockchain technology to register ships in the Danish ship registers." He added:
"Blockchain goes across borders, and a joint European cooperation is crucial to ensure future-proof standards and solutions. So I'm very pleased that we have now signed this declaration."
Source: Cointelepgraph article (05/06/18)
This will give Denmark a distinct comparative advantage to the late-comers of other global maritime hubs as it will put it in a leading position to set standards for ship's registration on blockchain. Furthermore, being the first to pave the blockchain road in shipping, will give Denmark a first mover advantage on ship's register and indirectly a leading voice in the global trade and transportation of goods. Most in the shipping industry would have assumed that other leading maritime nations such as Greece, Norway or Japan would take the lead with London being the centre of shipping maritime digitalisation and tech advancement, however all the aforementioned have not used their maritime status and market dominance to their advantage.
The cost and size of the world's trading ecosystems continues to grow in complexity. More than $4 trillion in goods are shipped each year, and more than 80 percent of the goods consumers use daily are carried by the ocean shipping industry. The maximum cost of the required trade documentation to process and administer many of these goods is estimated to reach one-fifth of the actual physical transportation costs. According to The World Economic Forum, by reducing barriers within the international supply chain, global trade could increase by nearly 15 percent, boosting economies and creating jobs.
Source: Maersk home page
Trust, Transparency and Drowning in a Sea of Paper
In the maritime, shipping and logistics world, trust and transparency are two key words that are hard to come by. Shipments of goods involve many parties that are spread across borders and in many cases, on the other side of the world.
Apart from the buyer and seller of the goods, there are intermediaries all along the supply chain, from cargo brokers to shipbrokers, from freight agents to ship agents and in between, banks, brokerages and clearing houses that all submit, approve and forward all the required documents to ensure that the transaction and trade are completed to the satisfaction of all parties concerned. And this goes for every single cargo or container shipped across the border or across the world.
Keeping track of cargo and ensuring it's timely and correct delivery is a gargantuan task that since the advent of computer technology has been simplified and made more efficient, what used to take months has been reduced to weeks or even days. Blockchain will further reduce this to days, hours or even minutes, depending largely on the trade or transaction involved.
The prize is a revolution in world trade on a scale not seen since the move to standard containers in the 1960s -- a change that ushered in the age of globalization. But the undertaking is as big as the potential upheaval it will cause. To make it work, dozens of shipping lines and thousands of related businesses around the world -- including manufacturers, banks, insurers, brokers and port authorities -- will have to work out a protocol that can integrate all the new systems onto one vast platform.
Source: Bloomberg article (19/04/18)
According to the World Economic Forum, improving communications and border administration using blockchain could generate an additional $1 trillion in global trade.
Blockchain – The Next Frontier for Global Supply Chains
"You can't revolutionize the shipping industry
if everyone's using a different blockchain system".
Source: Bloomberg – Matt Levine
In early May of 2018, the CEO of FedEx referred to blockchain as the "next frontier" for global supply chains. As one of the most influential and highly-regarded business leader in the express courier and logistics world, he must know what he is talking about. FedEx, the pioneer of international express courier services, carefully built up it's solid name and reliability by ensuring that express parcels were delivered on time the next working day across America and eventually, throughout the world.
To ensure it's competitive advantage and reputation, as well as live up to its famous slogan "When it Absolutely, Positively has to be there overnight", FedEx created a sophisticated and state-of-the-art IT infrastructure and distribution network that ensured timely delivery across the world that at the same time minimised lost or damaged packages.
These days other competitors have entered the express courier trade such as UPS and DHL which are competing directly with FedEx and other courier companies. To safeguard their competitive advantage, each courier company created their own sophisticated distribution network and IT platform that is only available to the countless cargo brokers, freight agents and distribution centres strategically located across the world.
The same applies to shipping and maritime trade. Each shipping giant or shipping line alliance have created their own "silos" of freight and payments transaction data that is only accessible to anyone that has been granted permission to access those silos and private data networks.
Regretfully, the same is happening now with the advent of public blockchain and private/permissioned DLT such as the recent collaboration between Maersk and IBM. Considering their established market dominance in their respective markets, both Maersk and IBM will in all likelihood only allow competitors to access their permissioned DLT networks if – and only if – there's a compelling reason, or competitive advantage – read "profit" - to be gained.
DLT or Blockchain – which Protocol will take the Lead ?
You do not quite get the benefits of trustless decentralization and seamless movement of commerce if each shipping company builds its own proprietary blockchain. If they really want to blockchain it up in here, "dozens of shipping lines and thousands of related businesses around the world -- including manufacturers, banks, insurers, brokers and port authorities -- will have to work out a protocol that can integrate all the new systems onto one vast platform
Source: Bloomberg – Matt Levine
Open public blockchain will be the only way forward for the entire shipping and logistics world just as the GSM (Global System for Mobile communications) made mobile phone calling possible in 212 countries (and territories) serving more than 5 billion people, comprising more than 80% of the mobile market across the globe.
Global trade and transport is in essence, "borderless", goods are transported from one part of the world to the other in a seamless supply chain that most probably includes air or sea transport at some point between manufacturer and consumer.
Ensuring that the global transportation industry – from logistics to air freight and sea transport – moves in line with the technological advances made in global trade executed on efficient financial markets, all participants of the shipping and logistics industry need to work together and cooperate through open and decentralised networks that will allow any company to participate in the global trade and transport industry.
Blockchain could turn the whole processes into a paperless paradise by which all the related parties in each transaction (i.e. sellers/buyers of cargo, shipowner, charterer, banks, agents, customs, port authorities etc.) with the use of public and private keys.
Source: OpenSea blog

Reducing or even eliminating the paper trail in global trade would result in massive savings and lowered costs as well as shortened transport times between manufacturer and consumer by avoiding costly time delays at borders, ports and terminals.
Innovative blockchain startups like BitNautic are taking this concept even further into other areas of the shipping and maritime industry such as logistics, e-commerce, ships supply, ship broking and cargo consolidation
Cargo Commodisation - The Future of Maritime Trade and Transport
The biggest change came in the 1960s, when the industry adopted the standard-size steel boxes in use today, replacing the wooden crates, chests and sacks that stevedores had hauled on the docks for centuries.
Source: Bloomberg article (19/04/18)
Containerisation and the advent of global trade using box containers with standard sizes has been a game-changer in the shipping and logistics industry. It shortened transport times, reduced costs and increased efficiency all across the supply chain as goods could be packed into containers at the factory or warehouse and be unpacked the same way at the receiving end and thus avoid manual handling of loading and unloading goods or bulk cargo on board ships.
Blockchain will bring about the same revolution as containerisation, this time at the administrative, office and shipboard level. All concerned parties to a trade will be able to exchange information and documents on blockchain networks at a fraction of the time and costs as compared to current systems and this will have a huge impact in shipping economics and global trade.
Many of the major companies in shipping and freight have joined the Blockchain in Transport Alliance. The goal is to create standards for the new blockchain shipping industry. These companies have recognized blockchain's potential and the viability of this use case in their industry. Expect blockchain to become an industry standard sooner rather than later, since its increases in efficiency are hard to ignore.
Source: Coincentral article (02/04/18)
Shipping standardisation is key for global trade and efficiency since goods travel through borders, customs, brokers, intermediaries, buyers and sellers
Shipping containers are already being accounted for on permissioned DLT protocols because it is relatively simple to account for a small box in a standard size (mostly TEU 40ft) that can be transported by train, truck or ship and deposited in a warehouse or shipping container terminal.
Bulk cargoes such as dry commodities (grains/ores/minerals/etc.) or liquid (crude oil/chemicals/liquefied gas/etc.) are not necessarily difficult to track with the prevailing legacy systems, documents exchanges and satellite tracking, however the quantities transported can be tampered with and this is one of the biggest scourges in bulk cargo transport and maritime transportation in general. It concerns ships departing loading ports with full cargo and arriving at destination with missing or damaged cargo.
In effect, the ship becomes the "container" but cannot be sealed & secured as a box container and exactly that makes shipping goods across the world by sea a challenging undertaking. Apart from weather and sea conditions, ships face many challenges such as piracy (yes, it still exists today in the modern world), theft at sea or on land (at cargo terminals) and some cargos have particular characteristics such as combustible, flammable, perishable, etc. This means that ship cargoes sometimes arrive at destination in damaged condition or different state when transported at sea and quantities may differ significantly.
Blockchain will not be able to resolve this, only prudent cargo transport and exercising duty of care will reduce cargo damage, however blockchain will certainly improve and ameliorate cargo traceability. It will even improve the dynamics of global trade supply and demand, as "goods on-the-road" will be accounted for in an up-to-date and transparent way by removing the element of unaccounted cargo.
Cargo commodisation will – in the very near future - make every ship and cargo accounted for as well as balance the market dynamics of a volatile global shipping market. At the same time, it will increase shipping efficiency by matching supply and demand more effectively as well as by ensuring transparency and traceability of goods and ships in transit.
Blockchain and the commodisation of cargo transportation will definitely be a game-changer in global trade as well as in shipping and the maritime world.