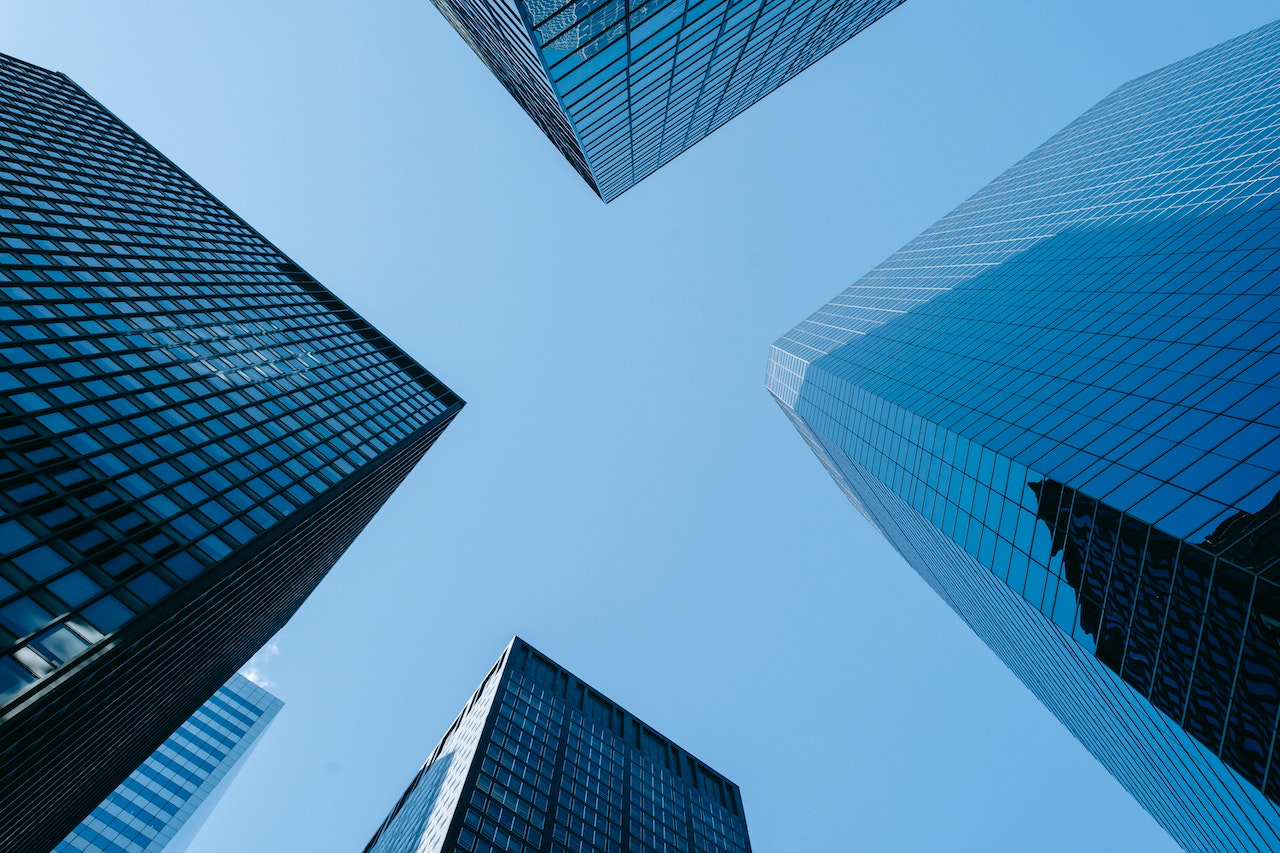 Leaders are responsible for many things, but nothing is more important than recruiting and coaching.
Now, before you start arguing with me about other necessary skills like decision-making, vision casting, communicating during meetings, and having difficult conversations, those are all essential. Still, nothing covers up leadership gaps like having talented team members who continually improve.


Nothing more covers a leader's gaps than talented team members who continually improve.


Take Christina, a manager at a software company, as an example. After five years as a successful enterprise sales rep, she was promoted to sales manager. However, instead of adequately evaluating the talent of her new team and upgrading those that weren't bought in, she just stuck with what she was given. Turns out the majority of the team wasn't motivated or dedicated to consistent improvement. She ended up inserting herself into every deal to help close new business. Eventually, the truth was set free when she got burned out by trying to lead and sell 24 hours a day. She didn't fully grasp an essential leadership principle:


Leaders are ultimately judged by what their people do.

Said differently, leaders get paid for what they become. Christina wasn't becoming a leader. She was still a salesperson with the title of sales manager. She was resisting the responsibility of leadership.
Part of your job as a leader is to recruit the right people, and help maximize the potential of those people. If coaching is a skill you want to improve, go check out Proven Techniques to Coach Employees Effectively.
Employee Turnover = Poor Hiring Decisions
Talent acquisition teams are valuable and extremely important. There is almost always space to upgrade the talent in an organization or on a team, which puts recruiters in demand.
Where managers make mistakes is leaving the talent on their team solely up to an internal or external recruiter. Remember, leaders must be ultimately responsible for recruiting and coaching. Being philosophically aligned with recruiters about gaps in the team and the attributes required to be successful must be communicated regularly.
According to Forbes, 80% of employee turnover is due to poor hiring decisions. So, failing to hire the right people dramatically impacts turnover, which researchers indicate costs and organization somewhere between 1x and 1.5x an employee's annual salary.
If a company or a team has a turnover problem, it isn't solely about bad leadership; it's also about poor hiring.
Stop "Trusting Your Gut."
When asked what formula they use for hiring, the vast majority of executives and managers sound something like this: "I just know when it's right, and I trust my gut." While trusting your instincts and gut can be an effective strategy, to hire more effectively, you need a talent formula + instincts.


To hire more effectively, you need a talent formula + instincts.

The talent formula we coach leaders to leverage includes four parts.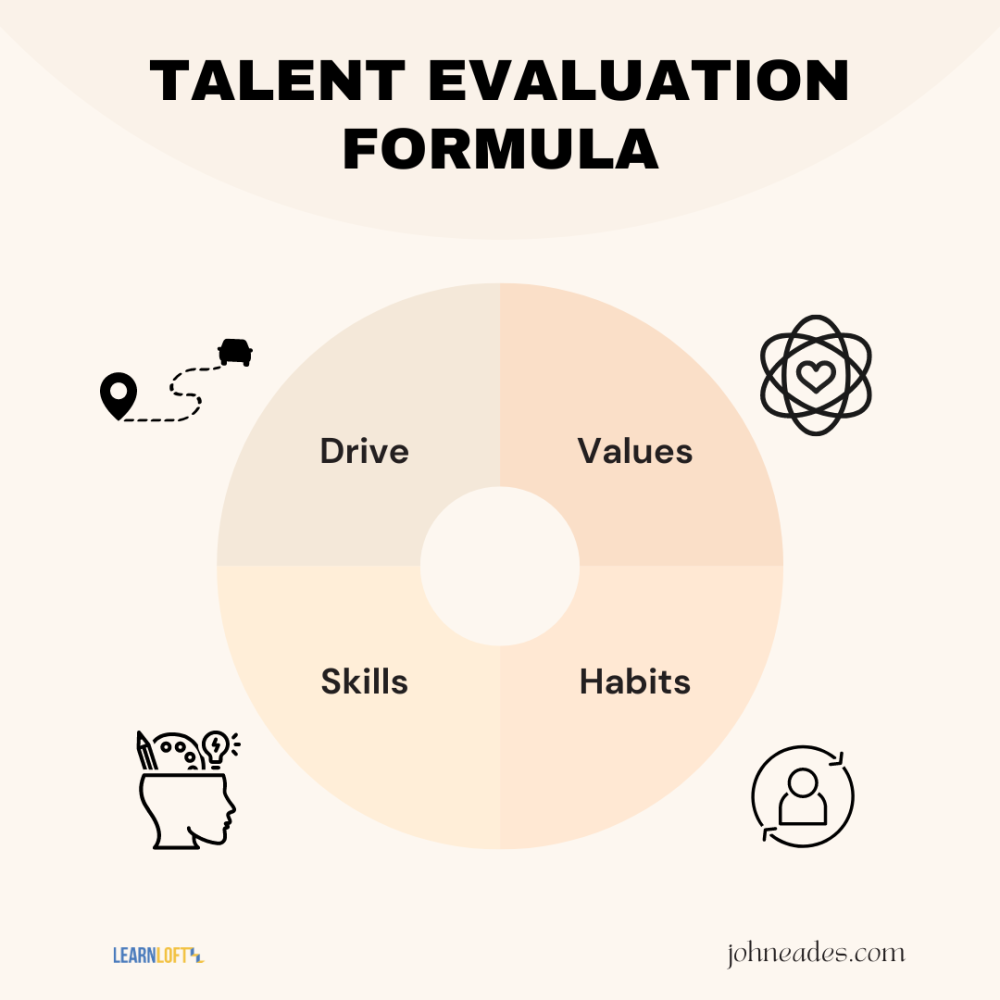 Talent Evaluation Formula by John Eades
Drive
Leaders can coach skills and teamwork. However, the drive of a person is exponentially more challenging to develop.
By definition, drive refers to a person's inner motivation and determination to achieve. It is an internal force that pushes and challenges us to take action and persist despite obstacles and setbacks. Ultimately, drive is about having a sense of urgency and a willingness to accomplish.
Having coached thousands of professionals, it's evident that drive is not a fixed trait, but it requires an enormous amount of time, energy, and effort to cultivate and develop in someone later in life. So instead of coaching drive, hire for it.


Stop coaching drive, hire for it.

In the hiring process, assessing a candidate's drive is essential to ensure they are intrinsically motivated and committed to achieving results and working hard. After asking a series of behavioral interview questions, leaders should be able to answer this question:
Is this person driven to maximize their potential?
Values
Many organizations and teams have defined core values, but very few make the alignment of those values a core part of their hiring process. To take it a step further, employees who feel their values align with their organization are 51 times more likely to be engaged.


For teams to perform their best, they must be diverse yet aligned around values.


Values are the fundamental beliefs a team or organization holds to be true. They are guiding principles and beliefs that shape our behaviors and decision-making. Values are the glue for an organization's culture and determine the behavior that will allow sustained success.
After asking a series of interview questions, leaders should be able to answer the following question about values alignment:
Is this person's values aligned with those of the organization or team?
Skills
A popular mantra in the recruiting world is "hire for attitude, train for skill." While it's true, it also helps immensely to hire people with a set of knowledge, skills, and abilities that can be productive quickly. Since leaders are responsible for coaching, someone without the technical skills shouldn't be a deterrent. You have to know it's going to take more time.
However, there is one non-negotiable skill to identify in the hiring process: coachability.


Being coachable is how you show the world that you have a hunger to get better and are willing to put in the work and effort.


According to Leadership IQ, if you aren't coachable, it's also tough to make a successful job move. They conducted a three-year study of 20,000 hiring decisions and asked, Why do 46% of new hires fail within a year and a half? The number one reason from hiring managers was lack of coachability. If you have big career advancement goals, you had better learn to be coachable and show that trait to others.
After asking a series of interview questions, leaders should be able to answer the following question around skills:
Does this person have the right attitude to learn and develop quickly?
Habits
The most overlooked element of the talent formula is a professional's habits. The reason is one's habits are a fantastic indication of the typical results a person will deliver consistently.
One of my favorite definitions of a habit comes from my friend and coach Amber Selking, "A habit is something you do so often it becomes the very essence of your being." The reality is habits start out as a thin string and end up as a strong rope.


Habits start out as a thin string and end up as a strong rope.


We all have habits whether we like it or not. Some good, some bad. When evaluating whether a prospective employee is the right fit, to now ask about positive and negative habits they have in their life is an egregious mistake.
After asking a series of interview questions, leaders should be able to answer the following question about habits:
Does this person have personal habits that represent a high performer?
Closing
The quest for the right hire can be a long and challenging journey, but it is a part of your responsibility as a leader to recruit. Now is the time to combine your fantastic instincts developed through years of experience with a proven talent formula.
If you are ready to take it to the next level, consider the drive, values, skills, and habits of your current team and give a gut instinct assessment of whether the talent on your team needs to be upgraded.