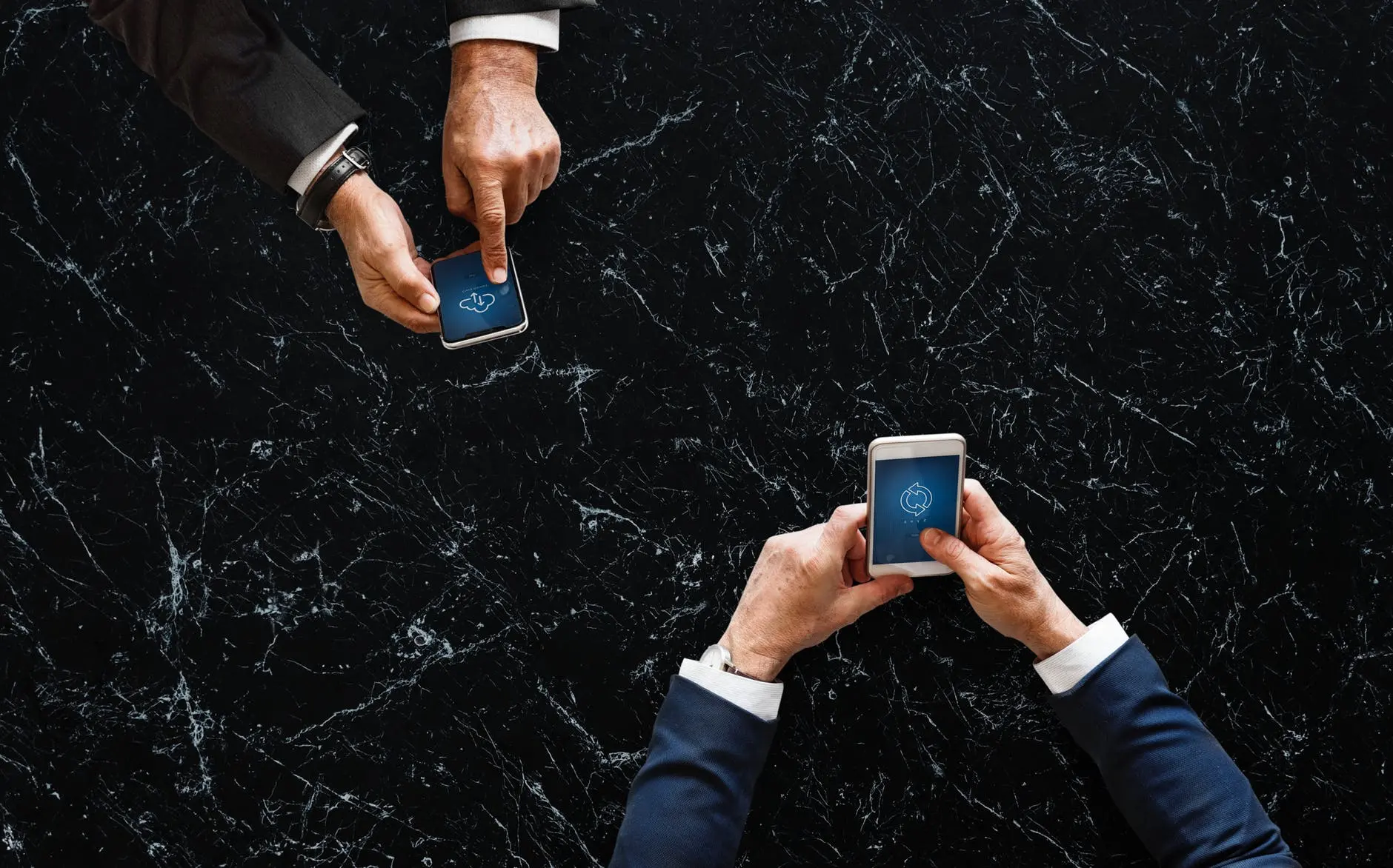 Let me share something with you: some brands are going to find it difficult to exploit the sharing economy. Why? Because there's confusion over what it actually is.
Why? Because we've been thinking about this all wrong. It's not a thing. It's a fusion of things.
The moniker 'sharing economy' is just one among many competing versions - The peer economy, The access economy, collaborative commons - making it a murky concept with indistinct borders.
Similarly, the sheer breadth of platforms, apps and services that claim to be part of the sharing economy - from reddit to Airbnb - threaten to make any single, fixed definition unfit for purpose.
So. We don't need a definition. We need a model. A model that slides, that ratchets and that flexes to incorporated different definitions. And I think we've finally got one.
So if you like it, share it. Because while ever we can't properly define it, we can't properly act upon it.
Learn how to care to learn how to share
But wait. Before I explain what it is and how to use it, in order to fully understand how it works, we need a light-speed history on how sharing came to be such a phenomenon. Because if you understand the pressures and tensions bearing down on society in 2017, and indeed empathise with the challenges those pressures generate, you'll know exactly how to react.
For me, there are three forces shaping the sharing economy.
1. Encroaching Economic Uncertainty
You may have heard experts invoking 'VUCA' [Volatile, Uncertain, Complex, Ambiguous] to describe the increasingly politically and economically unstable nature of our world.
As a natural corollary, we see people becoming smarter in the way they interact with services and products. Whether it's online-only estate agents like Tepilo undercutting rivals with physical presence by thousands of pounds, or car-clubs and bike-share schemes making more sense than purchasing a vehicle, users are looking to prioritise efficiency and value whenever possible.
2. Changes in Society's Priorities
Sociologists are making much of how our obsession with social media reflects a yearning to be 'connected' all times; digital communities often becoming our new surrogate families.
Furthermore, it seems as if everyone is coming to the collective realisation that access can be preferable to ownership, as we feel less need to define ourselves by our possessions. For the next generation connections and relationships, whether to goods and services, or just to other people will be more fluid and changeable.
3. Technological Acceleration
We live in an era of unprecedented technological explosion, with the number of people connected, and the speed of that connection only heading in one direction.
As goods and services move from their physical platforms to digital ones, we see our smart devices as 'omni-keys', granting us access to every kind of interaction, experience or transaction, wherever we might be.
If these three forces were rivers, the sharing economy, then, is what remains behind at the delta. Unpacking the factors above - Economic, Social and Technological - helps us reverse engineer a model that allows brands to find entry points into this landscape. So as promised here's the model:
The 3B Model
I call it 'The 3B Model' - Buy, Borrow & Belong To. The three buckets cluster Sharing Economy platforms and services according to the primary motivation for their use, but also each can be tethered to corresponding 'forces' responsible for its creation. Let's take them in turn:
Buy is typified by platforms whose users are looking for smart, unmediated ways to transact. That might be via a straight peer-to-peer re-sale marketplace such as eBay or Shpock or one where people sell their own homemade wares such as Etsy.
Most important, the platforms in the Buy category are all driven by users who are seeking value and efficiency in an economically uncertain world. Again, the force begets the need-state, which begets the platform's creation.
Then there's Borrow. Whether platforms in the Borrowing an Object eg Uber [taxi], Borrowing an Artform eg Spotify [music] or Borrowing Time eg TaskRabbit, they are in direct response to the societal changes of valuing access over ownership.
Finally, there's Belong To. These are categories based on community connection and free exchange of ideas. Whether sharing info eg crowdsourced traffic info on Waze, a common goal eg Kickstarter, or just fascinating solutions eg Cleanipedia, platforms in the Belong To bucket are a result of people's need to be constantly connected, or be a member of a digital pseudo-family.
Of course, in addition, all 'B's would not be possible without the third force, the rampant advance of technology, placing our mobiles at the centre of our daily routine; the device via which we facilitate all our interactions and connections.
So how can brands use The 3B Model? Primarily it can help align jobs-to-be done with likely entry points into the sharing arena. Here are some example 'plays':
Brands seeking straight sales and product exposure should look to use 'Buy' platforms to list their wares, adhering to the golden rules of e-commerce, and monitoring consumer feedback to head off any issues.
However, brands seeking deeper involvement and engagement from their target or want to forge new brand associations in people's minds should look to identify partners in the Borrow or Belong To bucket in order to become more deeply and natively entwined with the platform's DNA.
With Borrow, brands need to think about what non-tangible assets they can bring to the party. Whether you make available your expertise, your infrastructure or even your distribution network, ask: what do we own that the user can access to enhance their experience? Remember they don't take it away with them, only access it temporarily.
With Belong To, brands should consider how to add value to existing communities. Support interest groups by providing them with something valuable to share, whether new tailored content, access to influencers, or partnered events that will act as a currency within that community. Alternatively, create new communities by responding to unanswered needs and gather, curate and repackage searchable crowdsourced ideas as a way of forging an association between brand and solutions.
Establishing a model to help marketers understand the intricate, sprawling jigsaw of the sharing economy is vital if they are to exploit it in any meaningful way. If we understand the primary forces behind its ascendancy, and the reason for its use, we can begin to calculate ways brands can add value to the experience
The 3B Model provides an alternative angle on the sharing economy, and rather than a hard, immutable dictionary definition, think of it as more like a graphic equaliser, with three measures that can be turned up and down to generate different settings, modes or effects.
And if you like this article, then, please, by all means, share it.