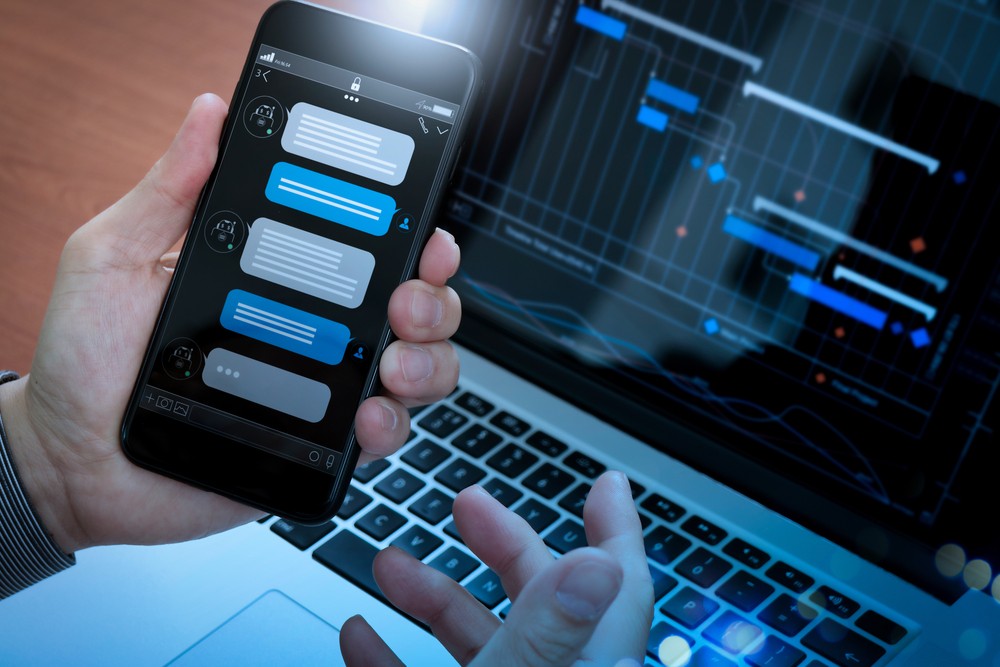 CRM is a function that requires intensive data processing in the backend along with prompt responsiveness on the frontend, which are core strengths of AI technology.
It is increasingly becoming apparent that the future of CRM will be purely dominated by AI-driven chatbots.
Swedbank, one of Sweden's largest retail banks, successfully used Nina, a chatbot that averaged over 30000 answered queries a month, resulting in 78% First-Contact Resolutions (FCR). An auto insurance industry leader in North America uses a virtual assistant to handle over 50% of all its informational and payments queries effectively. Similarly, Max Life Insurance used an email bot to reduce response times by 80% and improve its customer experience. The point we're trying to make here is this: chatbots really work, and they do have a positive impact on CRM operations. And these are just a few of the numerous examples of customer-facing chatbots delivering value to businesses. Now, reading numbers like these may lead you to think that chatbots are all the rage among enterprises today.
The reality, however, is that despite success stories like these, chatbots currently find themselves in that limbo of being a technology that everybody is familiar with, but nobody finds amazing. In fact, the broader consensus on the technology appears to be that it has failed to live up to its initial hype. And there can be quite a few reasons for this.
Why Do Chatbots Fail to Deliver Value?
The biggest reasons for chatbots not making the expected impact are the same as that for most modern technologies—adoption driven by pure hype and inflated expectations.

When chatbots hit the scene in the early-to-mid 2010s, the potential for their applications was limitless. The marketing around the technology-fueled this exuberance. However, these chatbots weren't as advanced or functional as initially expected. Like any other modern technology, people expected too much from the technology, too soon. Chatbot projects often fail because of overambitious targets that take time to be realized, resulting in diminishing interest and investment in the initiatives. Eventually, deemed as unsuccessful, such projects are abandoned.
The contrary to the above is also a problem. Expecting too little—or nothing—from the technology can lead to the setting of unclear goals for the initiatives. Unclear objectives are common when adoption is driven purely by hype or pressure. This results in a host of problems, from problem-solution mismatch to low ROI.
Why Chatbots Are Still The Future of CRM?
Most problems associated with chatbots can be fixed with proper planning and implementation. And when implemented right, chatbots can be the key driver of organizations' CRM operations. Using processes like Natural Language Processing (NLP) and Natural Language Generation (NLG) in chatbots, CRMs can make the most of customer data to create highly personalized customer interactions.
With new advances in the field of NLP, CRM chatbots are becoming increasingly adept at making sense of both structured and unstructured data. This gives chatbots the ability to analyze both the previously-stored demographic information and the newly-generated chat inputs to formulate appropriate responses. It can use this information to understand the context of customer queries and lead to more resolutions without the need for escalation to customer support personnel. Similarly, NLG will allow these chatbots to give answers in a more natural and engaging tone.
Further advancements in NLP and NLG will lead to the creation of chatbots that can draw on more information from the backend and be more engaging and useful to customers on the frontend.
With competition and the need for personalization higher than ever, now seems to be the perfect time for businesses to invest in chatbots. However, it is important to avoid the two biggest hurdles to successful chatbot adoption. This can easily be done by:
realistically understanding the benefits of chatbots,
pinpointing the business problems that your proposed chatbot will solve, and
ensuring that there is a justified business case that considers the expected costs and outcomes of using the chatbot.
Just by making a justifiable business case for the chatbot project, you will be able to sure-footedly step towards the future of CRM automation.