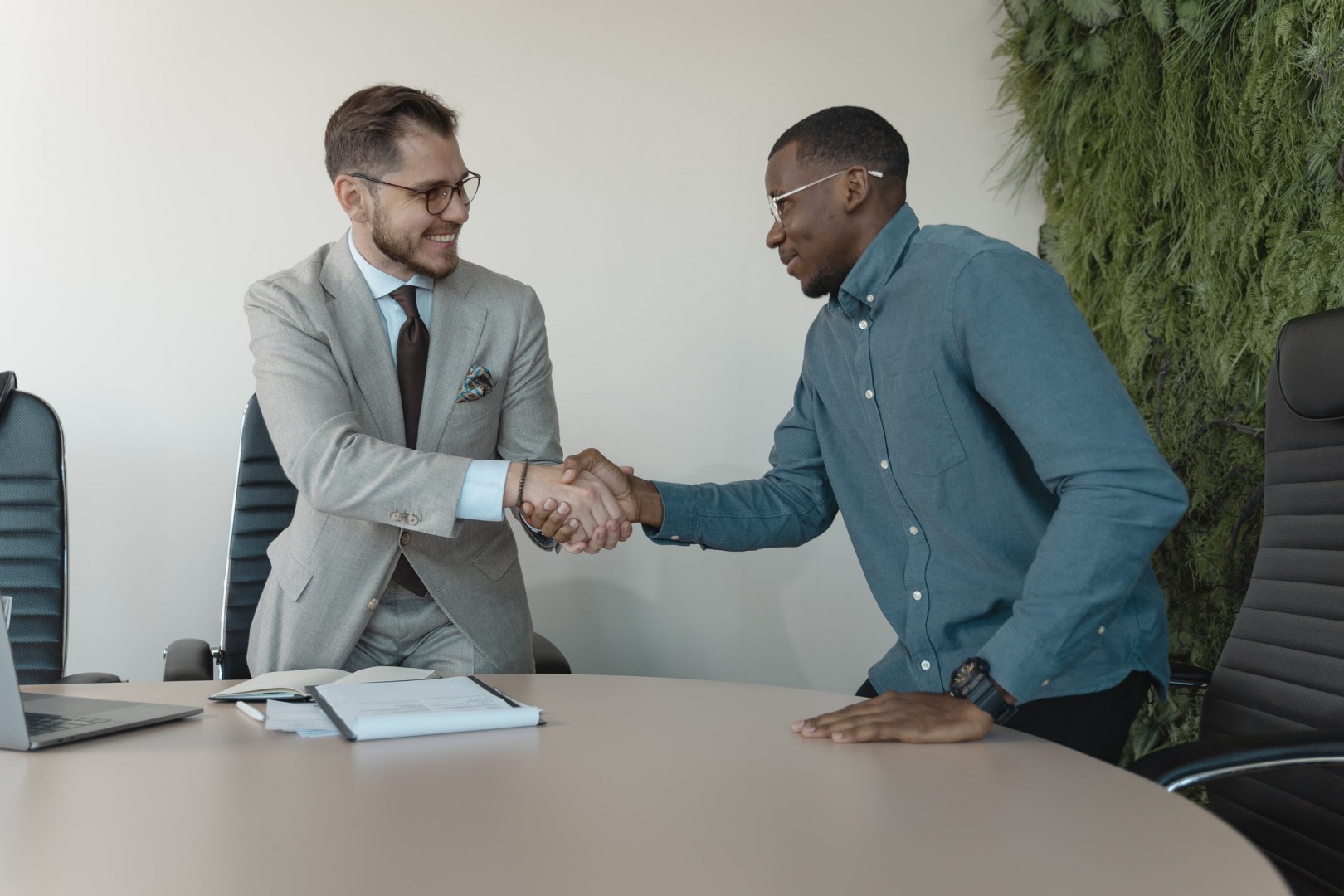 Extrovert and introvert leaders should be viewed as equal for leadership positions.
Introvert leaders are calmer than extrovert leaders in stressful situations. Extroverts are more impulsive when making decisions.
Extroverts are generally more likely, in conversations, to take the lead, to focus on themselves and their own experiences, and to try to establish themselves as dominant authorities. Extroverts are more likely to use self-referential pronouns - I, my, my - and are also more likely to assess the general intelligence of the group they are speaking to and match those patterns. They tend to recognize that language is a key part of establishing a rapport with their audience, and are generally good persuaders.
Source: Workshopper

Introverts tend to hold packs in conversations, and are more inclined to wait until their opinions are solicited before responding. They pause more often, thinking before they speak, and are typically more precise in their terminology. They also are more inclined to use qualifying terms — perhaps, maybe, quite, around, probably, etc. — for those situations where they cannot answer absolutely. They are inclined to be more truthful in what they say, in part because precision of language is very important to them.
These different linguistic styles tend to have different interpretations by people who aren't like them. An introvert is often seen as "stuffy", "arrogant" or "aloof", because they dislike "small talk" - the seemingly innocuous patter about common cultural threads that extroverts use to establish rapport (and to a certain extent determine allegiances and belief systems). Introverts, for the most part, tend to be fairly indifferent about traditional consensual activities such as sports, politics or religion (or at least tend to hold opinions that are outside of the acceptable range in one or more of those areas), while the weather seems enough of a universal phenomenon that it can be used as an entry point for any discussion.
However, an introvert is more likely to dive deep in that topic (most introverts are natural systems theorists, and the weather seems a topic they love to dig into). This leads into the second difference between extroverts and introverts. Most extroverts are generalists - they have a few fairly deep areas where they may have some experience in, but for the most part they are not all that interested in knowledge details. They are process oriented. Introverts on the other hand tend to be deeply knowledgeable about their areas of interest, and over time, everything connects. Ask them about whether and they will tell you about where the current cold fronts are, what the Jet stream is doing today, will analyse the current weather compared to how it was one, five and ten years ago, and will then proceed to give a complete dump of this information, because they assume that you are as fascinated by these details as they are.
To an extrovert, this has two effects. First, it bewilders them, then it makes them feel inferior, because it shows to others that they are not in fact an authority, despite having tried to project that image. This in turn makes them upset, and inclined to either ridicule the introvert to gain face or to try to take back control of the argument, and if the extrovert is the dominant personality in the group, this lesson will get learned by other extroverts. Over time, introverts do learn not to "geek out" when they are uncertain of their audience, though most introverts when with others of like persuasion can talk like this for hours on end, because they are filling one another's knowledge bases. This means that most introverts tend to be very reticent in mixed company, which in turn only reinforces the stereotypes.
Introverts also tend to pick up jargon and terminology more quickly, because they need the precision that comes from having just the right word. This means that while introverts and extroverts tend to speak the same ostensible language, extroverted speak is filled with power words - phrases, body language and metaphors that are used to either query about power or establish it, while introvert language tends to have few sub-channels of communication and is often far more literal, but also requires a more extensive vocabulary.
Another aspect that arises between introverts and extroverts is the degree of shading that occurs. An extrovert speaks for the purpose of gaining power within the immediate hierarchy - whether that be a clique of people at a cocktail party, a group of friends watching a football game, a salesman attempting to sell something to a skeptical customer, or a politician attempting to influence people into voting for him. This means that while extroverts don't always lie, it does mean that they can often be vague, use innuendo, and sometimes stretch the truth by as much as they can get away with, if the purpose of the conversation is to establish their authority. Many are natural sales people, trying to get you to buy a thing (or an idea) that you may be dubious about.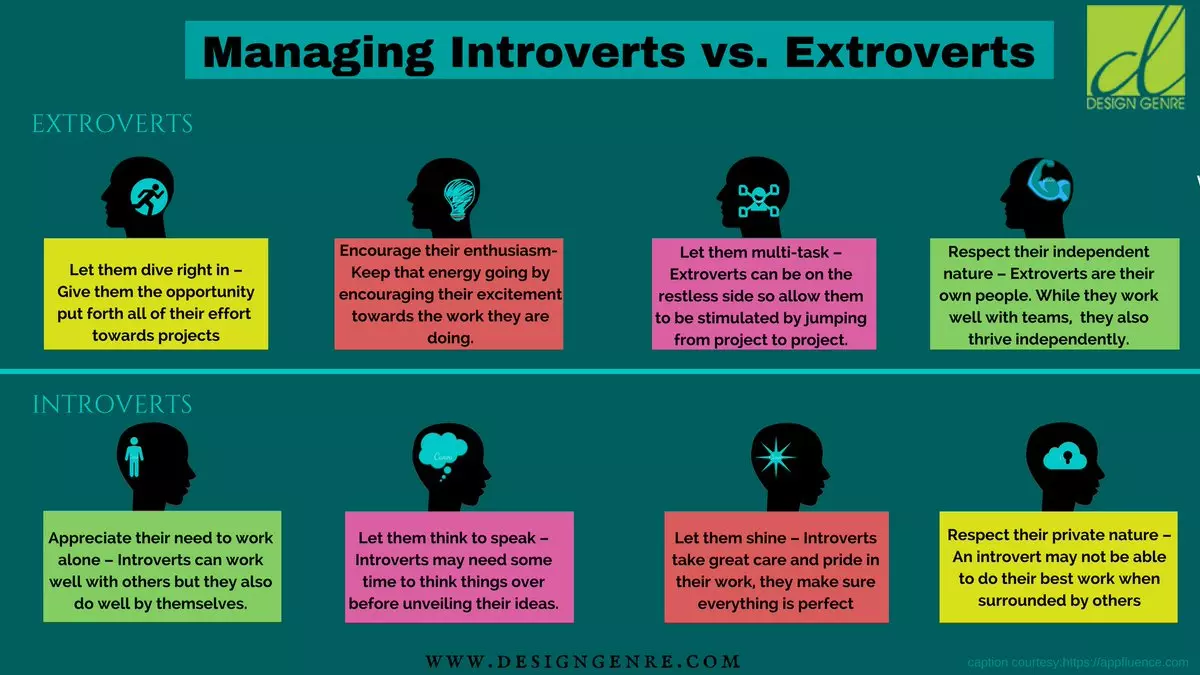 Source: Design Genre


Introverts depend upon precision and place a premium on the truthfulness of statements. Extroverts depend upon evasion and place a premium on their persuasiveness and craftiness. You see this a lot in business, especially in areas like IT where the extroverts have to work with the introverts to get things done:
Steve: I need an estimate for when you'll have the flux capacitor model completed for the sales report.
Mark: I … we're still in early phase testing, and I'm worried about some issues with getting the transmogrifier coded properly, given we have a library that we're not …
Steve: Look, just give me a number, I don't care about the details.
Mark: I really can't. If everything goes smoothly, probably three weeks, but I kind of doubt it will ….
Steve: Okay, three weeks. I'll let the stakeholder committee know that we'll be ready to go then.
Mark: But …. I don't think we can do it by then.
Steve: Look, you just said you could do it in three weeks.
Mark: Only if nothing goes wrong.
Steve: Oh, I trust that you'll be able to get it done in time, you're a smart guy. So, you better get back to work.
Mark: But ….
I cannot tell you how many times I have had variations of this exact same conversation, and they are typical of the interaction between an introvert and an extrovert. Steve (the extrovert here) was looking to do two things - first, to get a lower bounds estimate for when he could in fact get a project done, but more importantly, to find a way to pass the blame onto someone else (Mark) in the (likely) case that something does go wrong.
When the schedule slips, it becomes Mark's fault for not hitting the estimate that he gave (even heavily qualified) rather than Steve's fault for pushing Mark into making a poor estimate. For Steve, there is no downside in the immediate term, because Mark will be gone — either dropped because he's not meeting his milestones or leaving because he realizes he's in a no-win situation. Eventually, Steve's day of reckoning will come, but not before he's burned through four or five Marks. Moreover, Steve will probably not realize that it is his extroverted speech patterns and expectations that are the root cause of the problem - extroverts are also notoriously poor at self-introspection.
This is something that can be overcome, but it often requires pairing a good extrovert (the salesman) with a good introvert (the analyst) who can nonetheless learn to "speak" one another's languages.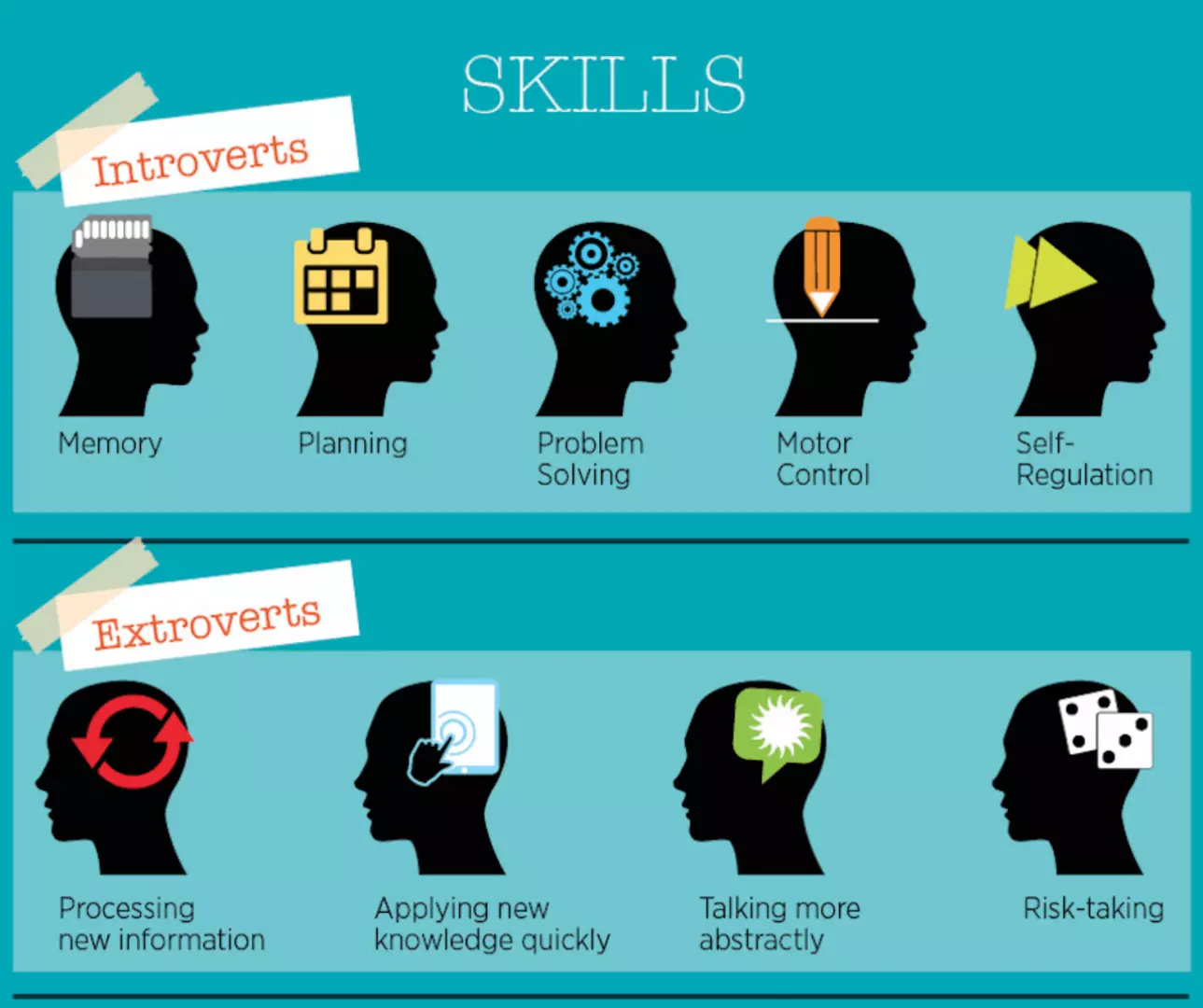 Source: Rampages
Being well educated isn't always the determining factor when it comes to choosing someone for a top leadership position in a company. Instead, other factors like personality and the ability to contribute socially, come into play to get a top leadership position. Introverts are still constantly pushed to the back burner when it comes to leadership opportunities and success when compared to introverts. However things have changed since the start of the pandemic with more introverts taking top leadership positions.