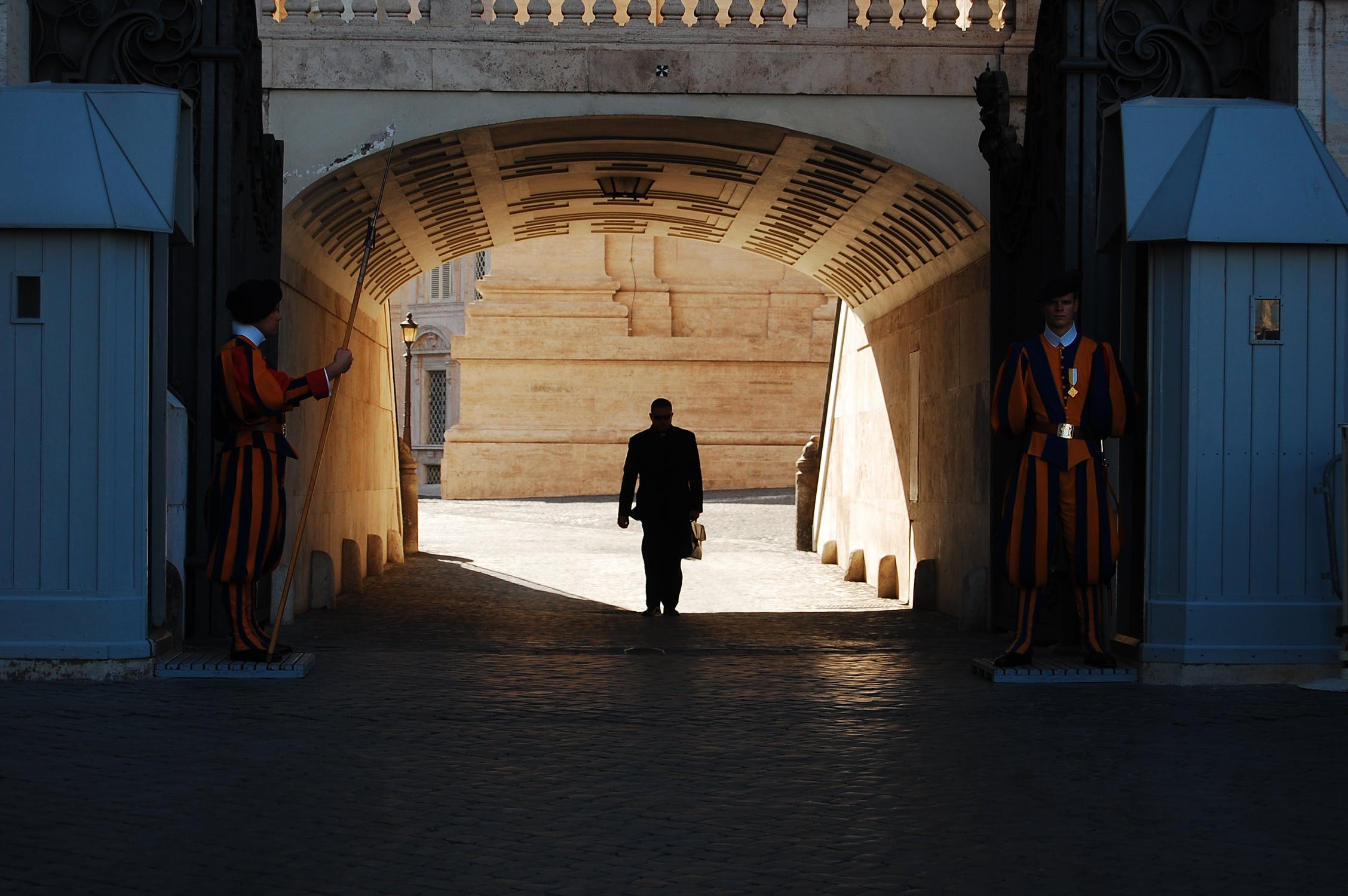 Anyone can be a leader of a company. We can call ourselves founder, CEO, Chairman or Managing Director. We are all born with different innate leadership skills. It is our personality that determines how we lead in every level. Our nature defines our models of the world, governs the way how we lead in a different environment, and shapes our response in various leadership situations. Our character determines how we build rapport with our team.
According to the profiling system through Enneagram, which categorizes people or leaders into nine different and distinct personality. It is a personality map that explains why we are who we are, our motivation, our fears, our blind spots and also our potential. Personality Leadership is as follows:
The CEO as a Challenger
As Leaders, the Challengers are direct and assertive. What you see is what you get. There is no sugar coating.
Challengers prefer to consolidate power rather than to delegate.
They find delegation challenging because they want to keep control. On a rare occasion when the challenger delegates, they tend to keep a constant eye on the results.
No News is good news. Challengers are sparing with compliments and praise.
Challengers hate to be ambushed by poor intelligence. They like to have lots of information that make any decisions quickly.
Self-disclosure is the key to working with the Challenger. You don't have to agree with their opinions, but you must make your views known.
A cut-throat and pioneering practice drive the culture of the organization. The staff may not care about their branding too much. There will be a frequent change of designation and high turnover. Just ask Donald Trump.
The CEO as a Peace Maker
As Leaders, Peacemakers can get torn between two points of view, examining the alternatives at great length and then missing the opportunity.
The Peace Makers are genial and non-directive. They inspire and operate by consensus.
They like to have an overall picture completed in their mind before they fill in others on the detail.
They will want a contribution from every sector or stakeholder before they make a final decision.
Peace Makers find conflict very difficult to manage and will avoid it wherever possible.
The culture created by the Peacemaker CEO will be inclusive and non-confrontational. Everyone in the team will be patient and think for the more significant good of the organization.
The CEO as a Perfectionist
As Leaders, Perfectionists are rock solid and conscientious and begin with the end in mind.
They are clear on the expected result and the road map to get there.
Perfectionists have a habit of correcting others and often use criticism rather than feedback.
They tend to mandate and keep people on the designated track.
Perfectionist's over-riding goal is quality control. Therefore, quality and power go hand in hand.
A Perfectionistic leadership is executed by initiating a perfect plan and designating responsibility for each part.
They like to plan in detail and want to follow the plan rigidly.
Perfectionists have often risen through the ranks and will tend to notice who are the hard workers, team players and those who are not.
They find it hard to delegate because they think no one can do a better job than them.
The culture created by the Perfectionist CEO will be systematic, high-structured and unforgiving when it comes to learning from mistakes.
The CEO as a Giver
As Leaders, Givers are effective leaders, although many will position themselves as the power behind the throne.
Serving behind the scene is more comfortable as they don't have to deal with hostility or rejection directly.
A Giver is 'servant leader' of the companies. They are seen to gravitate towards the idea of inverting the traditional organizational structure. Consequently, everyone within the organization is there to support the customer service staff.
For the Givers, people are most important. They lead by encouragement, coaching and uplifting others. Their motivation is about developing influence and building relationships.
The focus is on identifying needs and fulfilling them. The flip side is that they tend to suffer in silence to prove their self-worth.
The culture created by the Giving CEO will be customer-centric and service excellence even to internal customers.
The CEO as a Competitor
Leadership is a Competitor's preferred position. Their leadership style tends to be a highly functional one. They are task-oriented which translate to having an appetite for hard work with a focus on goals and objectives.
Competitors love Key Performance Indicators and very skillful in motivating others to focus on getting results.
Flexibility is the name of their game. They will change their style to what is acceptable for high performers in a particular work environment. They are often labeled as "chameleons" due to their innate ability to be pragmatic.
Competitors are great performers for earning bonuses or compete for glamourous designation. They are keenly aware of differences in status and aspire for the highest level they can achieve.
If you want to be accepted by competitors, get on their list. You will not be able to have quality time with them unless you make an appointment.
Do not expect to drop into their office and schmooze. They do not have time for small talks.
The culture created by a competing and pragmatic CEO will be one of flexibility, result oriented and marketing focused. Brand image is above all. Elizabeth Holmes, the CEO of Theranos fits this personality very well
The CEO as a Creator
As Leaders, the Creators are typically the romantic and authentic stars who hold to an active personal connection and inspires with the force of story-telling.
The authority of the Creators comes from their gift and talent. Their main strength is also their greatest weakness. As leaders, they are unwilling to compromise their vision of creativity.
They are passionate about pursuing an elusive goal of uniqueness. The creators are great with ideas but may not deficient in implementation. Life of a Creator will have many dramas, and they tend to self-destruct. They enjoy frequent self-talk. The Four leader wants to stay emotionally engaged within themselves.
Creators achieve goals and results to be distinctive from others. They enjoy being the VIPs and dislike standard treatment from others.
The culture created by the CEO will be of innovation and aesthetic. The culture will have an excellent WOW Factor, and there is significant employer branding emotional connection which serves them well when it comes to talent acquisition. Steve Job is still considered one of the most exceptional innovative CEOs in the last 30 years.
The CEO as an Observer
As Leaders, the observers like to play well by the sides. They are highly intellectual yet dislike leading people. They prefer to be in their world while observing others.
Observers can make you feel important by sharing privileged information or access to specialized knowledge.
The Observers are sophisticated leaders. They enjoy analysis, debate and being objective. Others may feel they over complicate simple things; resulting in a delay of action.
Observers need all the information, statistics and proof to make decisions. Time and Space are vital for them to make an informed decision.
Observers are the coolest leaders due to their emotional detachment to everything in the office. They have much patience and act in a calm and collected manner in times of crisis.
The culture created by an observant CEO will be cold, cynical and even compartmentalized. Everyone will be interested in doing their job without having much communication and coordination. Bill Gates of Microsoft is an excellent example of a CEO who set the culture of Microsoft to be inward-looking from the founding years to the 2000s.
The CEO as a Loyalist
As Leaders, the Loyalists are masters of playing the Devil's Advocate. They are complicated within because while they are afraid of the unknown, they will only act when the unknown becomes inevitable.
Comfort zone is their biggest enemy. They enjoy routine and hate last minute changes.
As leaders, they can surprise others in different ways under adversity. They can either lead with confidence and strength, or indecisive against many variables.
Loyalists are leaders with high anxiety, and a lot of it boils down to the level of trust he has with the team and environment.
When a loyalist has defeated their sense of doubt, they will be fearless in their leadership. They can become among the most careful and determined leaders. They may achieve this by installing checklists, trial-runs, and rehearsals to enjoy no stone are left unturned.
The culture created by a loyal CEO will follow policies to the dot, resistant to changes and won't be the industry trendsetters.
The CEO as an Adventurer
As Leaders, the adventurers are the leaders with vision. They manage by walking around and see the fun in tough work and environment few can.
They possess much energy and enjoy a lot of networking and stimulating conversation.
All adventurers can correlate different types of information into a coherent pattern. They will then form a big picture out of it quickly though they tend to neglect the details.
The adventurers are at their peak when they move fast within a disruptive environment. They are spontaneous but lack the longevity of focus and attention span.
They typically love to multi-task and do not display much enthusiasm if there are no options available to them.
They are usually natural in empowering those they are leading, a process made more accessible by their friendliness and pleasant disposition.
The culture created by a spontaneous CEO will be fun, thinking out of the box and everyone is empowered to fail but move on quickly. Just look at Richard Branson.
Conclusion
If culture eats strategy for breakfast, the top management personalities eat corporate culture for life.
If culture eats strategy for breakfast, the top management personalities eat corporate culture for life. Everything begins and ends with the leader. The leaders determine the values, and they are cascaded down to business units and departments. Whenever we comment on the culture of the organizations we are working for; we are talking about the motivation and the fear of our leaders.