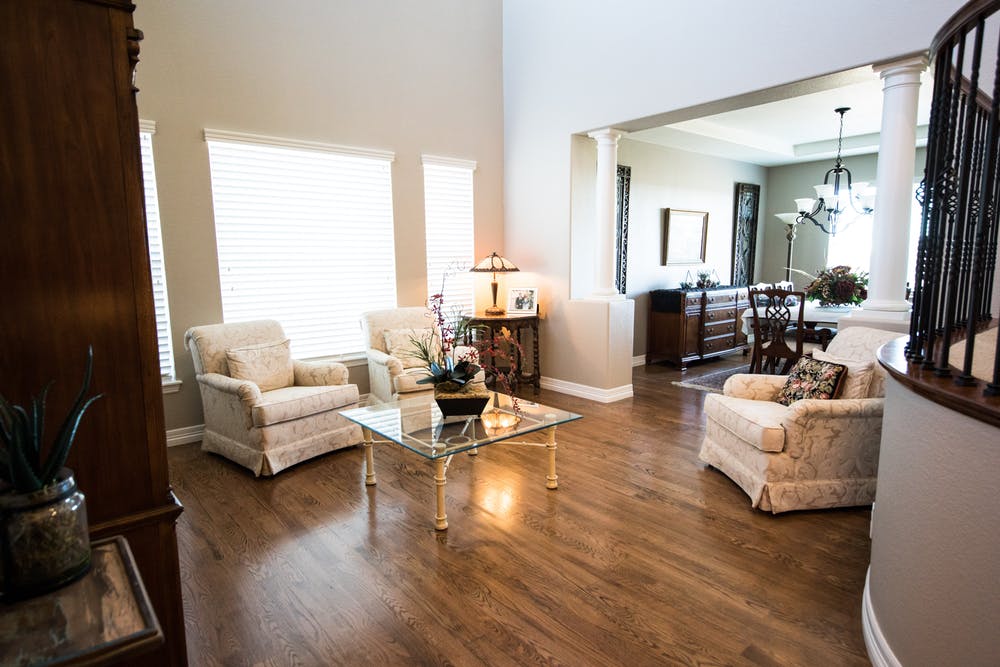 Let's face it, we can all sweat the small stuff from time to time. There will be things that happen in our lives that we continue to let happen. There are things that we try and fix and move on from, and there are issues in our lives that unforeseen and life changing. Life is an ever changing roller coaster. Sometimes it is fast swift, sometimes it is full of loops, twists and turns, and sometimes it is slow as it leads on to the unknown of what is to come. But it is how we handle these situations that sets us apart. That being said, it can often be the small things that drive us totally insane. So if you really feel that you are having a case of the "first world problems" syndrome, don't despair. Just keep calm, you are not alone. Have your moment, get it sorted and move on. With that in mind, here are some of the things that we can all face. Perhaps highlighting them will help you to feel a little better if you suddenly go a little crazy.
Image source - Pixabay - CC0 License
No Hot Water
It can seem ungrateful when you perhaps look back on your reaction to something like no hot water. There are people in the world that have no water at all. But it can also be one of those things that gets you riled up when you jump in the shower, already running late to be greeted by arctic temperatures. Don't despair about feeling angry or upset, take action and get someone in to sort it. There will be plenty of emergency plumbers on hand to help you out. It happens to the best of us.
The Stress of Moving Home
When you move home, there is no doubt that the stress can be intense. After all, they don't say that moving house is easy. The thing that you need to think about is the whole princess of buying a house and finding a new one, packing, and also the removal side of things. It is hard enough moving from one place to the next, not to mention moving to a different part of the country or internationally. You also need to consider the worry and stress you will feel when it comes to the legal aspect and the money side of things. However, once it is done you will be happy, settled and ready to start the next chapter in your life in your new home.
Image source - Pixabay - CC0 License
The Electrics Going Coput
There is no shying away from the fact that many of our homes rely on the energy source of electricity to power not only basic things, but also the luxuries we have grown accustomed to such as TVs and microwaves. So if something was to go wrong such as blown fuse, a power cut or issues with wires and supply then you may need to enlist the help of a commercial emergency electrician to help out with problems to do with the electricity supply. You can rest assured that these things can be resolved and covered in the event of an emergency situation.
A Pest Infestation
We won't invite them into our home knowingly, but pests can really cause havoc in our properties if we are not careful. Bugs, insects, rats and mice can take over our homes and make it not a nice environment to be in. Often it isn't even to do with the cleanliness of your home, which is often a worry to some. It could just be as simple as a hole somewhere near pipes or near your home where they can get access to your interior. However, local pest control can help you get this back under control. You may not even realise you have a problem at first. You may just start to spot evidence, hear things, or even smell things that are different. The moment you start to notice the signs take some action, the quicker you do, the better situation you will find yourself in.
Tidying One Room Only to Go into Another to Find Carnage
If you are a parent, it is only too familiar to find that when you are taking on the household chores and you have one room cleaned and tidied to perfection, that you are guaranteed to walk into another room, perhaps where the children have been, only to find carnage. Sound familiar? You are not alone. So many parents take on this regular cycle and it can happen in other ways with older children such as cleaning all the pots, only to find that you walk into the kitchen and it looks a mess due to a teenager cooking up something and leaving every pot and pan used out for your to clean. While there is no quick fix for this, a cleaning schedule can often help you keep on top of things.
The TV Recorder Only Part Recording the Latest Episode or Boxset
Finally, this is one thing that people can feel completely ungrateful for when it comes to the emotions they feel, but actually it can be a really frustrating thing in today's world of modern technology. Many of us have become accustomed to things like cable or digital TV or being able to record programs to its devices. There are also devices that can pause and rewind live TV. So when you find that one of your guilty pleasures has only part recorded it can't often make you feel frustrated and angry, especially if you are feeling more emotional than usual. It happens, but you are not alone in feeling frustrated by it.
Let's hope that some of these things have made you laugh and nod along with some of the issues we all face in today's modern world. Often these things are very trivial, and perhaps you feel bad for feeling those emotions, given the circumstances, but we can all grow accustomed to life in our own way.
Photo by Russ Hendricks.