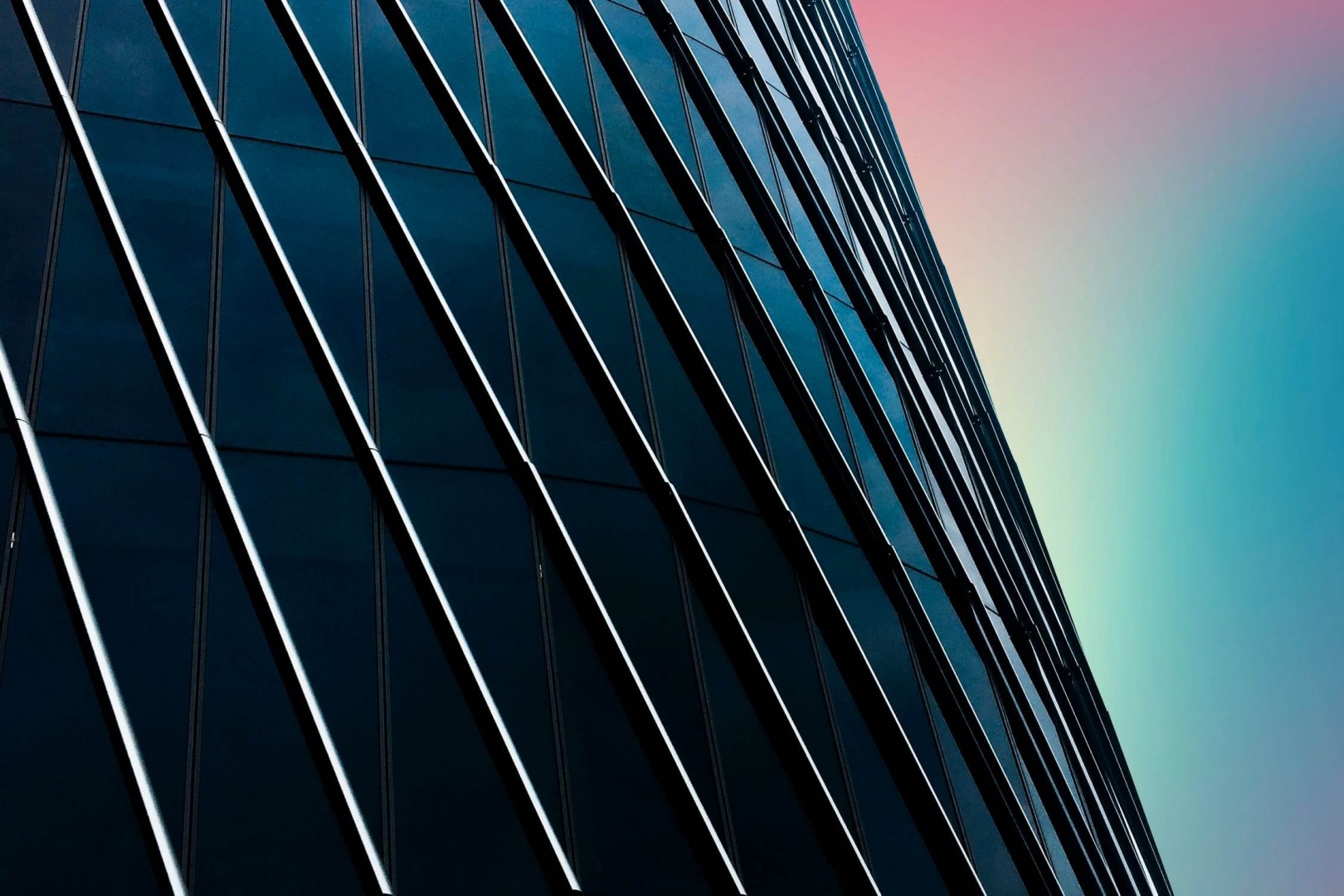 OK – so you've come up with a new strategy.
The whole Executive Team is on board. The excitement is fizzing, and there's a real sense of anticipation. Ahead is your destination – you can see it clearly on the horizon. It's pulling you forwards with a magnetic force. But what next? How do you ensure this direction comes to life in your business? And how do you stay on course when strong winds and storms threaten to blow you in a different direction entirely?
One of our suggestions to clients is a strategic council. It's a grand name for a weekly chat amongst certain members of your Executive Team. In his best-selling book, 'Good To Great', Jim Collins discovered that the most successful companies were those who had a regular weekly mechanism for strategy. And Verne Harnish saw something similar in the biography of John D Rockefeller, 'Titan'. As he was building Standard Oil, Rockefeller would have lunch once a week with his fellow directors. Their conversation was focused less on operational priorities, which they'd covered in their daily walk to work. Instead, they discussed more random things like changes in their industry, customers they'd spoken with or something they'd read.
So few companies do this – usually because it's easy to get strategy and tactics confused. When we suggest a strategic council, a typical response is, 'We're already doing that in our Weekly Level 10 Meetings'. But, what they're talking about here is operational effectiveness. That's what Weekly Level 10s are for. A strategic council is entirely different. It focuses on the bigger picture – specifically on positioning your business for a group of customers who have a high willingness to pay, giving you more profit and sustained competitive advantage. It's an opportunity to step out of the operational day-to-day and check you're still steering a clear course.
Who Should be on your Strategic Council?

Recognise that not everyone was put on this planet to be strategic thinkers. Some members of your Executive Team might be excellent at execution but less robust when it comes to big picture thinking. If you've built a high degree of radical candour in the team, be open and honest about people's strengths. Do some third party profiling – we always recommend Gallup Strengths. You're looking for those who score highly for 'Futuristic', 'Ideation' or 'Strategic'.
It's so important to invite the right people. Don't be tempted to involve your whole Executive team. It'll be a car crash. Last year, a senior leader of a client business found their new strategy council challenging. His time horizon was this week and next. He was almost maniacal about the things that could get in the way of delivering the next 7 to 14 days. As a result, he was no good in a strategic meeting because he kept wanting to bring the topic back to what was going on today and tomorrow. He got frustrated by the whole idea of the council because he felt it was wasting his time.
Your strategic council will work better if it's a smaller subset of your Exec Team. But be prepared for the uninvited to feel left out, particularly as strategy is perceived to be more important than execution. Maybe don't make your council too formal. We suggest meeting for lunch so that you don't need to tell people there's a meeting that they haven't been invited to. Or you could meet for breakfast. Or go for a walk.
Requiring homework can help reduce the desire to attend this new meeting. Attendees are required to speak to at least one customer each week and bring these insights to the group. Additionally, scanning articles and set reading will limit the clamour for attendance. And recognise that you, as CEO, might not be so strong on strategy. Not all CEOs are. If that's the case, you need to bring dissent into the room. You don't want people who always agree with you – a bit of argy-bargy can work wonders because this is when you set the direction of the business.
How Often and in What Format?
Too many businesses think they can get away with an annual off-site to talk about strategy. No! You can't get together once a year and then park it. Instead, a strategic council should meet weekly as the minimum effective dose to keep your business healthy. Look at your meeting rhythms and make time for it. Your Executive team should be having short daily huddles, weekly Level 10s and weekly strategy sessions at the very least. By creating time for these things, you recognise their importance. Know that these weekly strategy sessions will make any quarterly or annual sessions much more effective.
And you don't need an agenda here. Really. I mean it. I know some people break out in a cold sweat at the thought. But true visionaries will enjoy the opportunity to chat for an hour about the bigger picture and building a context. The constant quest to find ways to raise customers' willingness to pay will energise them.
What's the Best Way to Run a Strategic Council?
We like Rockefeller's idea of a weekly informal lunch date. Instead of a meeting, it can be more of a conversation around what you've learned that week, sharing insight and ideas. But it needs to happen every week without fail.
Start with a round of good news to get everyone talking and build psychological safety. Ask everyone to talk about the one or two things they've found interesting that week. Then choose one or two topics from all these ideas to focus on.
The strategic council is your opportunity to look at things like SWT (Strengths, Weaknesses, Trends). Or review the free text feedback gained from a customer engagement tool like NPS (Net Promoter Score). What does this comment mean? Why are you getting that feedback? What job needs to be done on the back of that? What does it tell you about things you can do differently? Pretty interesting stuff!
You could even spend time on your website getting to grips with what your company does. So often, this isn't clear. The text might say, 'We change lives'. OK great, but is it clear how? Your strategic council can wrestle to the ground precisely what it is you do and for whom – the true identity of your core customer. It reminds me of a blog I wrote about Simon Sinek – I've always disagreed with his maxim 'Start with Why'. Instead, it should be 'Start with Who'.
Seeing Around Corners

As Rita McGrath, a longtime professor at Columbia Business School, would put it, the strategic council is all about 'seeing around corners'. I caught up with her in June 2020, at the end of the first lockdown, for my Melting Pot podcast and what she said resonated. She talked about 'discovery-driven planning' and 'strategic screening statements'. These are what a good strategic council should be doing.
Finding a clear purpose, BHAG and values aren't enough. You need to be constantly revising, looking at inputs, evaluating where you are, keeping an eye on competitors, etc. Here's a great example – Black and Decker drills. You might think their biggest threat was DeWalt or Makita, who also make drills. But no tradesperson is likely to have brought a Black and Decker drill to your house recently. It's a DIY brand. Sure, some men will buy them. But more than half are bought as gifts for Father's Day or Christmas.
So, if you were running Black and Decker and were relentlessly focused on operations, you might think you were in the drill business. But if you were to take a step back and reflect on substitution and value to customers, you'd realise that your products were in the gift category. And your competitors were utterly different. This is what we mean by sharing insights, research and customer feedback. The conversations at your strategy council will give you a much more accurate grasp of the true nature of your business.
Intuitively, people tend to think that the way to a revenue goal is selling to the maximum number of customers possible. This isn't the question your strategy council should be asking. Instead, they should focus on where they think the business could be and what is the smallest addressable market of customers that could get you there. And there it is – your core customer. Once you have this, you can work on the purpose that makes sense in this market context. It takes time and effort to get this right.
Why Introduce Strategic Councils?
These are your opportunity to step outside your business to look at the big trends in the marketplace. Where is your revenue coming from 2 years from now? What assumptions are you holding on to that need to be tested? What's the thing you think is true that might not be? How is your view of the world being challenged by what's happened in your market in recent days? These are the questions that must inform your strategy.
We know they're effective because we see what happens when there's no mechanism for strategy in a business. Customer insight is woeful. Competitor knowledge is non-existent. What do we get when we ask why customers buy from them and not others? Blank looks. They don't know why they're different and what they're going to do to manage customers' willingness to pay. Ultimately, they have no competitive advantage, and their business will stagnate.
On the other side of the coin, companies with strategy councils see rapid growth. Take our Australian client Macquarie Telecom. Their strategic team will regularly identify problems or barriers that are potential obstacles to their strategy. So, they organise annual study trips to the UK intending to solve these problems. It's been a real privilege to help engineer such positive and productive experiences. Their strategy council comes over from Sydney to the UK to meet 20 or so British companies that have struggled and solved the same issue. They then take this learning back and replicate it in their own business.