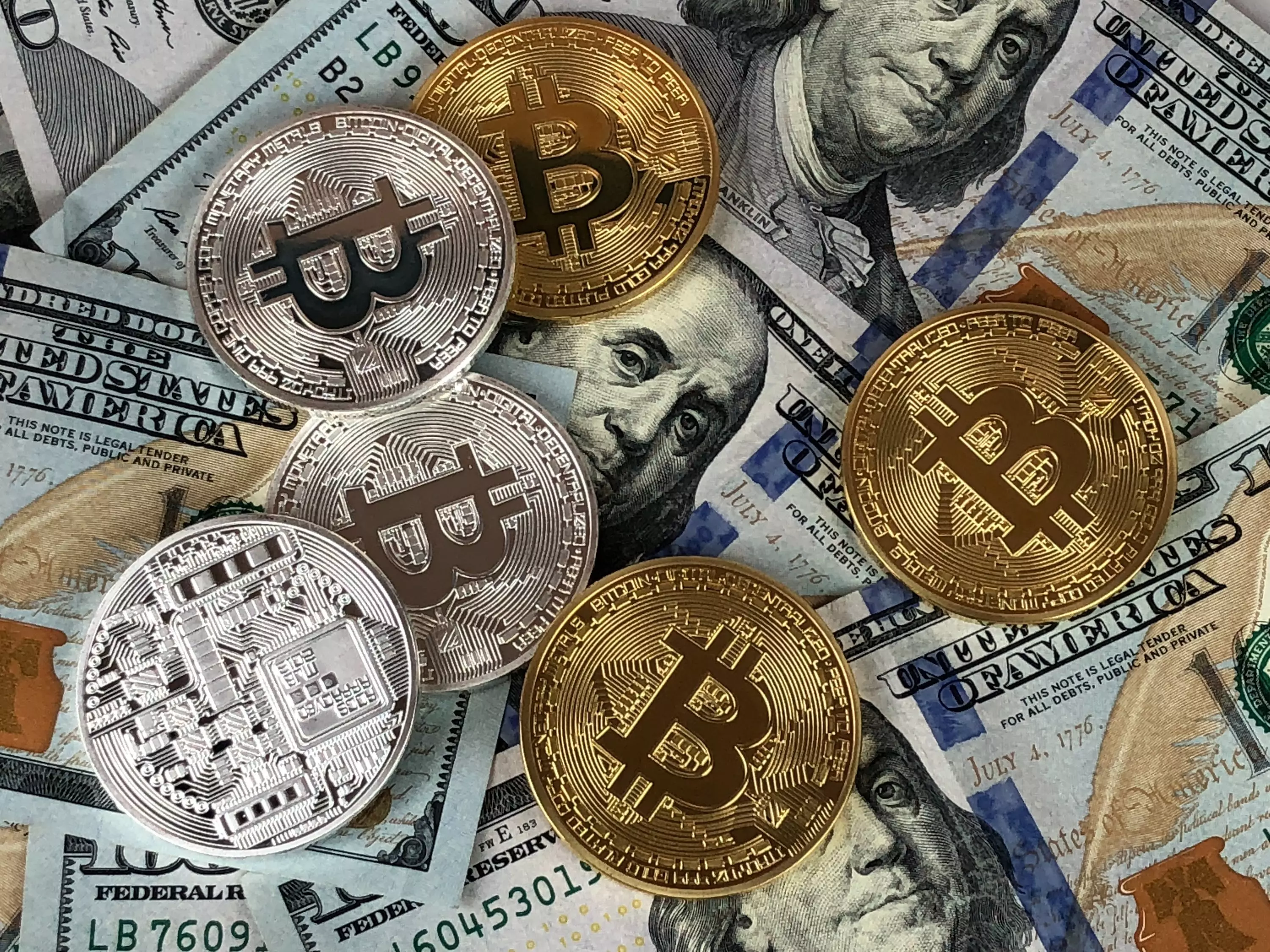 Bitcoin is an often misunderstood cryptocurrency, that has the power of benefitting your business. Cryptocurrency is decentralised currency, without the need for a central bank or administrator. Payments can be sent peer to peer through the Bitcoin network. Especially in the digital industries or other more advanced industries, accepting Bitcoin as a payment method can have a positive impact. Here's how Bitcoin could help you grow your business, especially with a younger customer base.
Document Security
Bitcoin can go alongside other technology like word document automation, to improve document workflow and keep your business working in a smarter way. Automating the flow of information is already common practise in many businesses, but you can add another layer of security to these document processes with blockchain technology. A blockchain is a record of digital events, shared between different parties. It's secure, as information can never be erased and information can only be changed by consensus of a majority of stakeholders. With Bitcoin, this means there's a permanent record of every transaction ever made with cryptocurrency. Using the Bitcoin systems, you can automate processes like smart contracts to keep document workflow running smoothly and efficiently, with minimal effort from you and your staff, and no possibility of human errors.
Fraud Protection
There's a lot of personal customer data involved in financial transactions, and it's essential that this is kept secure and private, to reduce the risk of fraud. Companies are now being held more accountable for data breaches, so it's even more important than ever to protect against fraud. A data breach will cost you your reputation, and could come with a hefty fine if you allow customer data to leak.
With Bitcoin, payments are irreversible and are more secure than more traditional payment methods. You won't have to take the hit of chargeback frauds, and your customer can feel sure that payment is secure. Bitcoin uses highly complex encryption, making it almost impossible to fake a digital currency transaction, keeping things very secure.
Fee Control
Payment fees can be a big problem for small businesses, with some payment methods costing so much to accept that it becomes too expensive to accept them. Bitcoin costs nothing to receive and allows you to cut transaction fees for you and your customer base. When you pay via Bitcoin, you're saving on using your company credit card for purchases, or even using your business bank account. Many businesses now accept Bitcoin payments, so you don't have to trade it in for cash anymore either.
As Bitcoin is already very secure, you don't have to comply with credit card security checks. PCI compliance can be expensive, but Bitcoin cuts out that cost entirely, saving you money in the long run.
International Business
If you work with companies in other countries, you need a payment system that offers fast, secure international payments. Not every country uses Bitcoin yet, but many do, with no extra fees or limits on how much you can send at any one time. There's no middleman involved to hold up making payments, so you can send payments quickly and have them clear promptly.
New Customers
For customers who don't have or don't want to use credit or debit cards, Bitcoin offers an alternative way to pay. By accepting Bitcoin, you're offering that alternative, opening yourself to a potential new customer base. As an early adopter of this technology, your business will look more attractive forward thinking customers.
Cryptocurrency is no longer just a niche thing, with more and more people choosing to keep a digital wallet with Bitcoin. As it offers more security without the costs, it's becoming more popular. Offering this option attracts those customers.
Media Coverage
Most companies have been slow to move on Bitcoin, which means that be accepting it, you can generate interest in your company. Accepting alternative digital payments still creates buzz, especially in the digital industries, which can lead to publicity, brand awareness and media coverage. Position yourself as an industry leader, with a modern outlook, and enjoy the free publicity.
Faster Payments
Traditional bank payments can take a while to clear, leading to long waiting periods for funds. Even if a payment leaves your customer's account right away, it can take several days for your business to actually receive the funds. With cryptocurrency, there's no waiting period. Instead, transactions clear in real time, often within just a few minutes.
Instant payments can improve customer service, as you won't be waiting for funds to clear before shipping products or finalising services. You can also manage your business finances in a more accurate way, as you'll have a clearer, up to date idea of where the numbers are at any time.
Brand Identity
If your brand is forward thinking and interested in remaining on the cutting edge, cryptocurrency can be a great part of your brand identity. With cryptocurrency, you can create your own digital branded version, which of course you can't do with physical currency.
Cryptocurrency is open source and use code that's available online, so it's easy to create your own version. Branded currency builds brand trust, shows you're on the front of technology developments and can advertise your business. It's a fun brand touch, and will appeal to those who are fans of Bitcoin.
Bitcoin Trading
As with traditional stock markets, cryptocurrency can be bought and traded, enhancing any investment you make. This could fund business growth later on. There are platforms popping up to make investing in cryptocurrency even more accessible. Manage your Bitcoin assets wisely and you could end up earning a lot more, and use it to grow your business to the next stage.
Social Media Engagement
You can accept Bitcoin payments via social media, which is very appealing to a younger customer base. The advantage of this is that the increasing number of young digital nomads can make payments easily, from wherever they are, with no concerns about dealing with multiple currencies.
Engage with cryptocurrency users on social media to reach them and let them know about your business. The young people who use cryptocurrency are likely to be using social platforms, so can become a key part of your business's social media marketing strategy.
Side Business
Bitcoins and cryptocurrency could be a great way to diversify your business services and expand the ways you bring in profit. There are lots of applications in cryptocurrency, many of which don't take up much of your time, making them a great way to add a revenue stream. A great option is a Bitcoin Teller Machine, which works like an ATM for cryptocurrency. A bitcoin vending machine can also work well, allowing people to pay for items without having to worry about carrying any cash.
You could also offer a digital wallet service. Bitcoin users need somewhere to securely store bitcoins. If you already work in digital security, a Bitcoin wallet is an ideal addition to your services. Basic digital wallets are susceptible to hackers, so if you can offer a secure version, your company will be invaluable to millions of bitcoin users.
Cryptocurrency is still a currency choice that is often overlooked, but for those who embrace it, Bitcoin is a popular choice and users are likely to be loyal to a business that also embraces this new technology. By moving into this modern business model, you can attract new customers, diversify your business model, and offer secure, flexible payment methods, ideally suited to a young, millennial customer base.