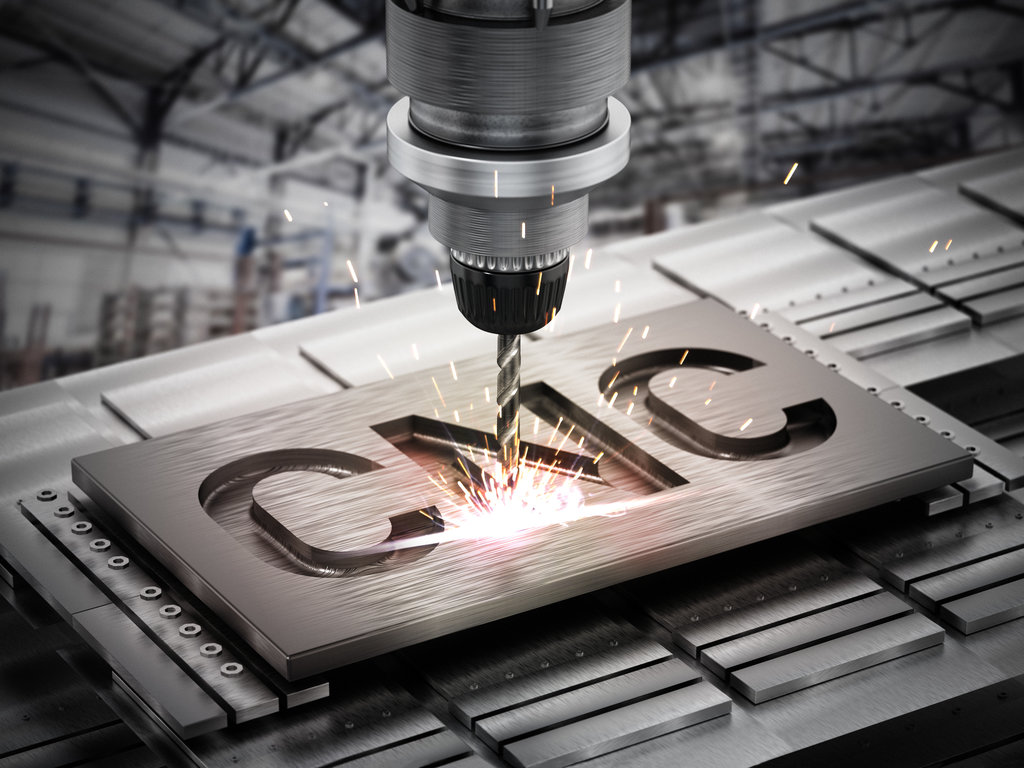 Manufacturers of all types, like every business owner, are in constant pursuit of improving the quality and performance of their companies to stay competitive on the market.
Naturally, the more, and better, the production you can squeeze out in a specific time, the more money you make. Achieving this goal requires increasing the productivity of your manufacturing processes. One of the best ways to do it is by identifying areas in your company where processes and technology could use some updating or improving. That said, automation is a powerful tool for increasing efficiency and reducing (human) errors. New software solutions can also help with scheduling, inventory, and monitoring workflow, and improvements in equipment can increase production speed and quality.
Consequently, in virtually every industry today—from agriculture to automobile — manufacturers are choosing Computer numerical control (CNC) machines over traditional ones. Controlled by programming software to carry out a wider variety of tasks with greater accuracy, CNC machines also allow for more automated control, which improves productivity. They can perform required services without the need for human intervention and have production capacity ideal for creating large quantities of items that require consistent and detailed cuts. The benefits offered by this manufacturing method have led many companies to completely replace engineer-operated equipment with the efficient, tireless precision of automated machines. So, with that in mind, let us look closely at what exactly CNC machining is and the benefits it offers in improving the quality and performance of your business.
CNC MACHINES 101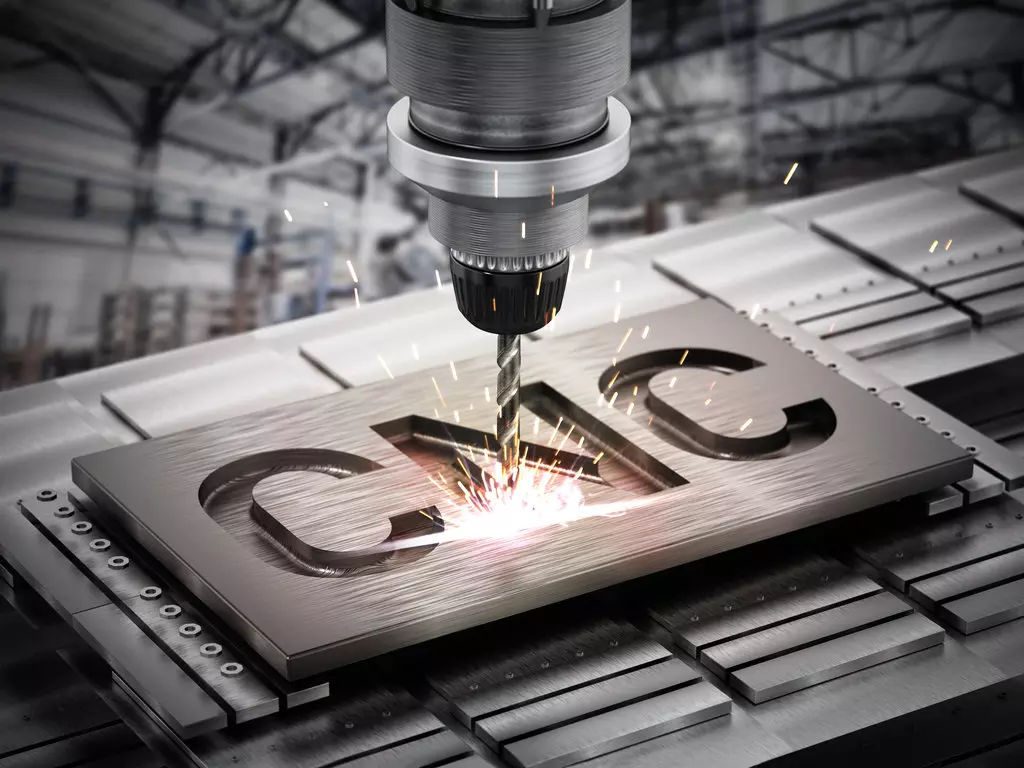 What is a CNC Machine?
Computer numerical control machines are machines where the tool and work-piece are dictated and controlled by pre-programmed computer software. Essentially they are machining robots. With the help of a Computer-Aided Design (CAD) software, a 3D design of the wanted object is created, followed by the process of Computer-Aided Manufacturing (CAM), by which this object is turned into reality. These two operations make possible the complete CNC machining process.
Where are CNC Machines Used?
Numerical control machines are used in a wide variety of fields - for example, in the automotive, aerospace, transportation, gas and oil, military, construction, agriculture, and medical industry. They are highly versatile, so people from different pursuits, from hobbyists to large manufactures, use them to turn raw materials into final products. These machines are so popular because they are faster, more efficient, cost-saving, and safer to use, too.
What Kinds of CNC Machines Exist?
CNC machines can use different techniques to work with the materials the specific sector requires. There are many types, broadly divided into two groups. The conventional ones include mills, lathes, and drills. The novel technologies include electrical and chemical machining, and other cutting mediums, such as laser cutting machines, oxy-fuel cutting, plasma cutting machines, and water-jet cutting technology. Numerical control machines can shape almost any material. It depends on the application method, but common materials include aluminum, steel, brass, copper, and titanium, as well as wood, plastics such as polypropylene, foam, and fiberglass.
How Does CNC Machining Work?
Through machining, by employing a controlled material removal process, a stock piece of material (such as a block of plastic) is transformed into a finished product. CNC relies on digital instructions from the CAM and CAD software. With the activation of the CNC system, the wanted cuts are programmed into the software. Then, the machine interprets the programmed design as instruction, dictates it to the corresponding tools and machinery, and ultimately cuts the prototype parts.
How do I Know my Business needs a CNC Machine?
CNC machining is one of two standard methods of creating a prototype from a digital file. It is often used in manufacturing, but as well in other industries. CNC machines can be quite costly, and the difference in the end price depends on the size of the machine and its configuration. In most cases, a CNC machine is the best value for the money when added to make an existing business more profitable. Another option is to get a used machine from reputable brands like Hass in shops such as RevelationMachinery.com which will help you reduce its cost significantly. So, when you are identifying new technology and equipment, keep in mind the total cost of ownership and how that will affect the production. A high initial expense is only worth it if the entire cost of ownership is lower than the made investment. Moreover, the investment needs to solve a problem and undoubtedly increase your company's productivity. So, if you are starting a business or after calculation, you realize that investing in a CNC machine is too much for you to handle, the best thing to do is to outsource precision machining services to get the parts you need. This way, someone else can handle your CNC projects smoothly, and you will be able to focus on taking your product to market.
Benefits of CNC machining
The benefits of CNC machines, in comparison to conventional machining methods, are numerous. Let's take a closer look at the most prominent ones.
Productivity - CNC machines allow for considerable increases in productivity because they can be run automatically without requiring constant attention from an operator. What is more important, the ability to program computer devices to control machine tools swiftly advances workshop productivity by automating the highly technical and labor-intensive processes. Automated cuts improve both the speed and the accuracy with which prototype parts can be created. Their digital template and autonomous machining practically eliminate human error.
Consistency, uniformity, and precision - CNC machines are highly consistent and accurate in the work they produce. That means that the produced parts are uniform (each part perfectly matches the prototype's exact specifications) and faultless. Precisely this benefit is what makes CNC machining so crucial for areas where quality, consistency, and accuracy are critical.
Design preservation - Once a design is entered into the CNC machining software, and a prototype is created, the program can easily repeat the design and create the object again. So, machine-operator changes have no influence over the machining process.
High production, scalability, and endurance - Once the design parameters and specifications have been entered into a CNC machine, it is able to execute huge quantities consistently and affords flexible scalability. CNC machines can also work around-the-clock, stopping only for needed maintenance or repair.
Better safety - Even though there are operators involved in operating CNC machines, it's done at a distance from the sharp tools, so there is no direct contact with the implement.
Less labor - CNC machining requires a lower number of personnel to execute the production tasks. One skilled operator is able to run several CNC machines, and one programmer can insert the needed designs.
Cost-effectiveness - The combined result of high speed, efficiency, specialization, precision, and fewer labor hours, sum up to a better result for every business. Saving (or making more) money is one of the most popular benefits of CNC machining.
Low maintenance - The G-code-based software in CNC machines automatically updates itself when needed, so generally, they do not require much service. The only thing that needs to be done is to change the cutting implements at the proper interval and do some light cleaning. None of the regular maintenance requires professional service, which again saves money.
Versatility - CNC machining is able to create nearly any component. Some of these machine models include unique features and accessories that can further expedite and simplify the production process.
Final Thoughts
Using CNC machining to improve the quality and performance of your business is one of the best investments you can make. Many business owners claim that the advantages these machines bring, such as improved machining accuracy, execution of complex and detailed tasks, an increase of safety and flexibility in manufacturing, as well as boosts in production volume, are indispensable for any business that wants to stay competitive on the market.