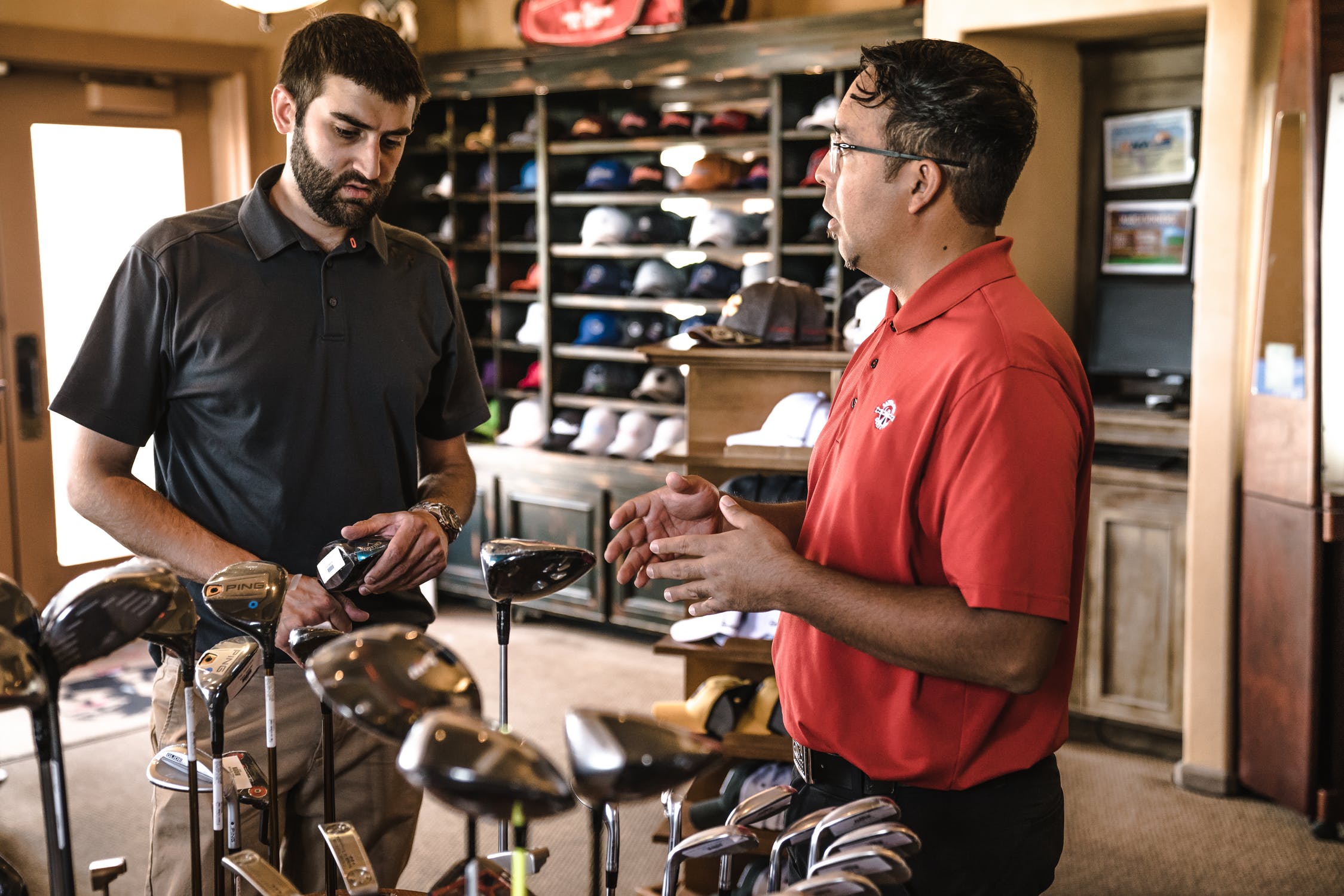 "I don't have enough leads". Sound familiar? How often do you hear this excuse from your salespeople? It's pretty common for sales strategies to fixate on the number of opportunities won or lost. But what if I told you that your team could do 30% better than they are today with their existing pipeline? How? By focusing on the four elements of the sales velocity equation.
What is Sales Velocity?
Measuring and improving these elements of your sales cycle will have a massive effect on your business. An increase of 10% in deal value and win rate and a reduction of 10% in sales cycle length, will increase your sales velocity by 34%. Without any change in the number of sales opportunities. A dramatic uplift in revenue!
Increasing Deal Values
In a previous article, I focused on pricing strategy, looking at price rises in particular. But it's also really important to track the average order value and level of discounting going on within your sales team. It's all too easy to end up with margin leakage.
You need this data for each and every sales rep - their average deal size and average margin per month. Quite often I request this information from clients and people just don't know. They're unaware of what the product or services profitability is. They don't know what the deal should have been sold at before the discount and also what the discount was. Make sure your CRM is set up to track this so that when you're doing your pricing, you record both the list price and the actual price the salesperson gets for it.
As well as looking at price and discounts, you need to think of how you're bundling your offering. What are you making it easy for customers to buy? Are you maximising every customer interaction with your business?
McDonald's is a great example of this concept at work. Instead of focusing on footfall, they decided to maximise the margin from every interaction. So whenever you order a meal, you're given the option to 'go large for 50p'. Simple but oh so effective. Supermarket meal deals are another one – instead of just buying a sandwich, you walk out of the shop with a drink, crisps, snack etc.
Ask yourself, 'What is the thing that looks like incredible value to my customer but is low cost to my business?' In the hosting world, we threw in discounted firewalls or free security products. The client would perceive these to be high value but, because they were automated services, they were low cost to us. So, if you sell A to a customer then could you also sell B, C and D with A? So many times, either companies or individual sales reps aren't good at thinking in this way – either there's no programme or it's inconsistently delivered.
One other thing on deal values. Where they're static, it's often because there's no ownership of key areas of the business. You need separate responsibilities for Sales, Delivery and Product Development. Quite often, where organisations are selling someone else's product (eg Microsoft or Dell re-sellers), there's no service definition and nobody is looking to improve services or put up the price to drive margin. And someone needs to own deal values – if deal values aren't increasing, it's because there's no one in that seat.
Building Recurring Revenue
We live in a world that's increasingly driven by recurring revenue. Instead of focusing on product sales or one-off projects, businesses are looking at selling pre and post services with annuity revenue. If you're Chief Executive of a Managed Services Provider, your aim should be to get this up to at least 50% of your business. Only then will you pass the tipping point, getting your company into higher multiples in terms of valuation.
At all three of the MSPs where I've been MD (Rackspace, Peer 1 and IT Lab), our business was driven by recurring revenue. We obsessed about it. Every day, we worked out our net sales position in terms of monthly recurring revenue. And we did what we could to drive it up every day, month, quarter and year.
I recently worked with a guy whose business sold hardware – printers mainly. We looked at how to turn product revenue into services revenue. My advice was to offer a pre-service, the product itself and then post service. As we discussed this in more depth, he suddenly leaned over and hit his head on the desk. You could call it his Damascus moment. 'Oh God,' he said. 'Now I get it. I went in to see a client last week and did a printer audit for them, for free. I should have charged for it!' It turned out that he'd told this client that if they bought new printers from him, it could lead to annual savings of £200K. 'And...?' I prompted. He continued, 'And if I'd sold them a managed services contract for £150K, I could have given away the printers for free. I'd still have saved them £50K a year but would have walked away with £150K of recurring revenue!' Perfect. Moments like that are priceless when you're a coach!
Setting Clear Objectives
In my experience, sales managers are successful when they're clear about their expectations and share sales velocity data in real-time. If you want your reps to be selling at the right price (not discounting) and bundling properly, you need complete clarity over what you want people to do. And they need to be shown information that proves other reps are managing to achieve this.
Every week, look at who's doing best/worst for discounts and hence margin. What are they doing differently to the others? How do you get the others to look more like the best? Humans are inherently tribal animals. We like to follow the herd. By taking this approach, you'll encourage weaker members of the sales team to up their game to be more like the others. And if they don't? You need to replace them.
When you go out to hire, make sure that as part of your interview process, you assess understanding of the difference between price and margin. Often salespeople are rubbish at this. But it's symptomatic of a wider issue that companies are generally poor at managing margin.
Increasing Opportunities and Win Rate
Most of the time, organisations measure the number of opportunities worked by the salesperson. This is often because the sales team isn't hitting its target. Before too long, it descends into a blame game. 'It's Marketing's fault. They're not giving us enough leads etc etc'.
When this is the case, my observation is that the true fault lies with a lack of definition of core customer. And consequently, no unique proposition to take to market. I've recommended ways of tackling this through attribution mapping in recent articles. It's so, so important. You need to be clear about who you serve, the problem you fix and how you do it better than anyone else. Without this, it will be impossible to build a machine to drive opportunity volume.
Your close rate for sales should be running at around 50%. Otherwise, you're over proposing. I worked with a client last year whose win rate was 10% - it was clear we had work to do! Quite quickly, I pinpointed what was happening in their sales cycle. It came down to a lack of deals in the pipeline. His sales team were writing spurious proposals so that they had something to talk about at the weekly ordeal of sales meetings. Everyone was under the cosh, with huge pressure on sales to do more. They looked busy but their activity wasn't resulting in more revenue. Of course, this drove down their close rate.
The average win rate in the tech sector is about 30%. But only 15% of salespeople hit their quota every year, telling you that most of them are poor at what they do. So, if you're building a team of salespeople that are above average, you should be looking for a 50% close rate out of the whole team. If they do that, they're working fewer opportunities but working them at more depth. The easiest way to do that is to improve qualification. Stop your salespeople chasing after unwinnable deals.
Measuring all Four Areas of Sales Velocity
Keeping a consistent rhythm of measurement and feedback will pay dividends with your sales team. Make sure your CRM is set up to give you data on all four areas of the sales velocity equation. Look in detail at these metrics and the value of your pipeline every week. Be clear about your expectations of what every member of the team should be doing.
With daily feedback, salespeople can see where they rank and, if they're near the bottom, face up to the fact they need to do better. Give them their stack ranking on the number of opportunities, average deal value, win rate, length of sales cycle and their overall pipeline. Get every one of them to focus on what they can do to improve these stats. If the length of their sales cycle is too long, how do they shorten it? It's so common for salespeople to spend too long waiting for a sale or waste time chasing deals that are dead. Far better to focus on the deals they can win.
---
Tracking sales velocity can be invaluable to a growing business. Over time, it will allow you to benchmark against other teams, compare the effectiveness of individual reps and regions and see how changes to the sales process impact your business, for better or worse. Understanding sales velocity will also help you forecast more accurately and determine how your sale process can be optimized for faster sales and higher conversion rates. That's got to be a good thing!