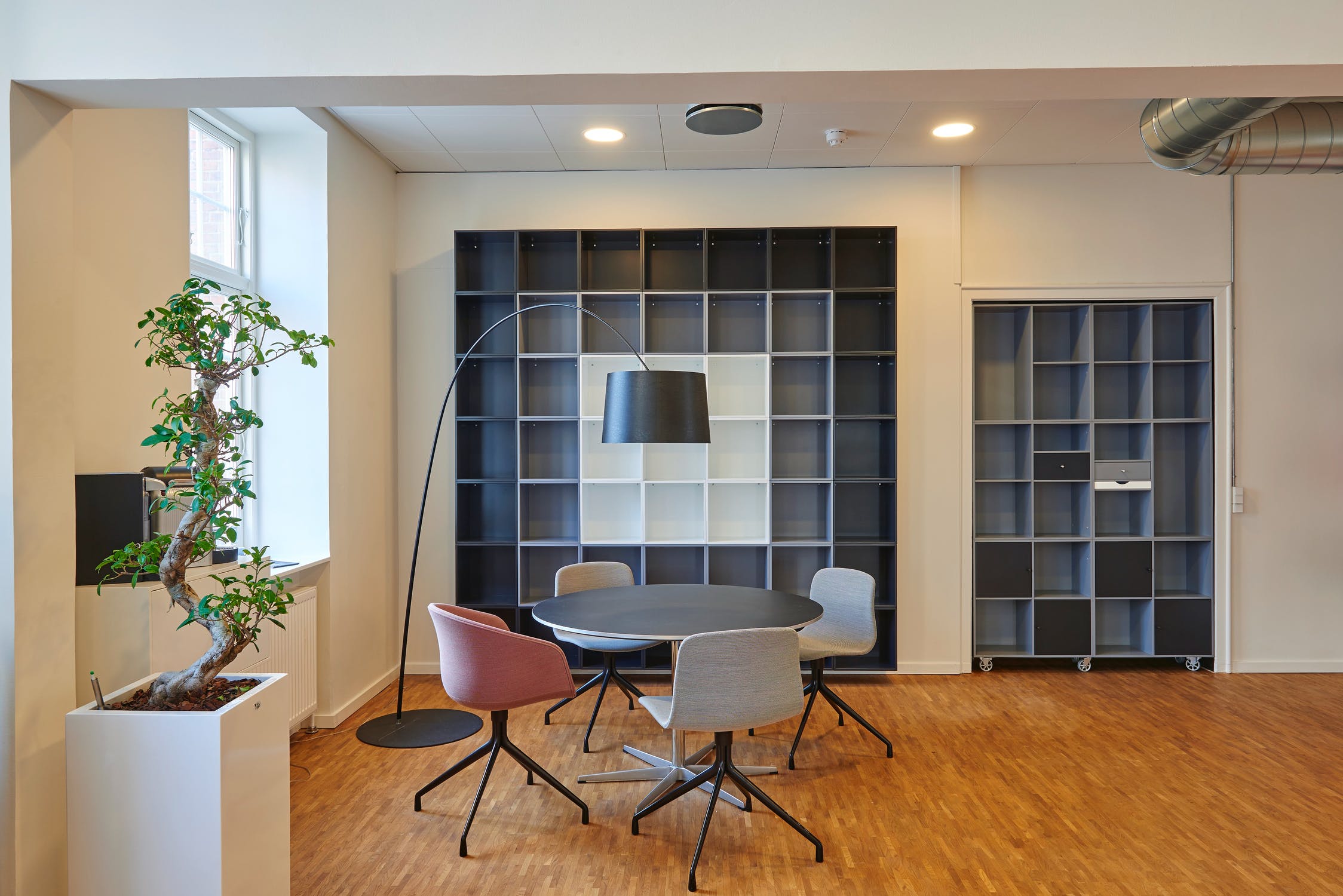 Imagine rolling a metal ball through a space between two equidistant but opposing magnets.
Roll the ball a little to the left, or to the right, and it will immediately slam into one magnet or the other.
But roll it straight, steady and true, at a central target beyond both magnets' pull, and it will evade the dual attraction of the magnets on both sides, cancelling them out, and roll onwards towards freedom.
Now imagine your approach to innovation. There are two ways to get innovation wrong, two magnets pulling you into their clutches, and there's the path to success straight and true through the middle.
Here's how to steer that perfect path:
MAGNET 1: We Think the Future is Too Far Away and Might Not Happen
Marketers can often be wowed by visions of the future, but many may feel like they are working hard just to keep up to speed with the basics. They don't have the budget and resources for 'sci-fi tech' that is not measurable, has no clear ROI, with no immediate use case for marketing and communications. Thus they often feel less responsibility to begin making preparations for the future, citing a policy of 'wait and see'.
They are not always wrong; the media industry seems fascinated with presenting innovations in a way that smacks of novelty, or over-earnest attempts to be cutting edge. Futurists stating that 'bluetooth beekeeping' and 'blockchain for bananas' will be all the rage in 12 months, do themselves no favours. This is of no consequence to the cash-strapped, stressed-out marketing manager with sales targets to hit.
Consequently, many might come to view innovation as distant, intangible, silly, expensive and for 'another day'.
They are pulled towards inertia, intransigence and indecision.
MAGNET 2: We Confuse Futurism with Fashion and Want to Do What's Trendy Now
In diametric opposition, other marketers, perturbed by the speed of change, and with a brand to keep relevant, scrabble around looking for opportunities to keep themselves current.
They seek 'trends' docs and 'future reports' to pepper their campaign in the vain hope that they can modernise their brand in the blink of an eye. They say 'we need something new and cool and award-winning, now!'
The flaw in this approach is that it renders the future fashionable and faddy. It encourages us to jump on innovation bandwagons. It means we can don't give consideration to how the tech can be developed over the longer term to help achieve our objectives.
By the time we have found a space for the tech within the media plan, it is no longer the year of AR filters, it's now the year of E-Sports. We start the search for the 'next big thing' all over again.
They are pulled towards short-term gains and transience
So How Do You Innovate?
There is a third way through the dual-pull of the magnets. One that avoids inertia on one side and faddishness on the other. It's long-roll of the metal ball perfectly pitched towards a target beyond the magnets.
To counter those suffering from 'Innovation Inertia', we must remind them that 'a' future is inevitable. Kevin Kelly likens the future to raindrops running down a car windscreen: whilst we cannot predict the individual path of each raindrop, we know the general direction of each one is 'down'.
In other words, whilst no one can predict the specifics of future tech, we can already see the direction of the general flow: it is towards faster computing, big data and frictionless interactions. Admit that and you admit you must affect change and prepare.
In contrast, to calm the jets of those suffering from 'Innovation Compulsion', or a preoccupation with 'the new', we must also caution that innovation rarely happens in a 'spontaneous creation' moment. Like micro-evolution, you cannot view innovation close up, rather it can only be detected over time as an accretion of marginal gains and improvements. For every iPhone there was a Palm Pilot. For every Tesla, there was a DeLorean.
Crucially, to steer that perfect path, you need to establish a guidance system geared to adapting to the inevitable change in increments. That process could look like this:
SET OBJECTIVES | Work out your mid-to-long term vision and its respective objectives and identify potential technologies or innovation territories to help you achieve those objectives THEN…


IDENTIFY YOUR ENTRY POINT | Every technology, no matter how complex, has an entry point. So start by identifying that entry point into a tech territory that is scalable, actionable and affordable. That you can test, and learn from. THEN...


ROADMAP | Roadmap the work that needs to happen over time, in phases, tied to the potential developmental path of that technology. Again whilst we can't predict this exactly, we can say broadly where the tech or innovation may head. Remember the raindrops. Think long term. Plan by decade, execute by year, act by quarter.


COURSE CORRECT | As the technology changes and evolves, refine the way you wish to use it in your future, or if no longer relevant, strike it from your roadmap.
The point is to have an actionable and tangible incarnation of an innovative technology in your plan at all times. Whether live at the moment, or built into your roadmap, make sure there is space for it, no matter how modest.
It's not about predicting the future. It's about anticipating and closely tracking the future, so you can be working on its integration, but stand ever-ready to alter course accordingly. Train yourself to have a long-term plan to generate momentum, but also create the flexibility to adjust direction as the future becomes clearer.
The future is intimidating. A process like this goes some way to offsetting the fears of those who would shrink from the challenge, or check the over-enthusiasm of those who think they can revolutionise overnight.
But one thing is for sure: Only when the future stops, should we stop thinking about it.


Phil Rowley is Futures Director at Omnicom Media Group.